Nordic Naturals Ultimate Review | the Best Omega-3 Supplement?
Omega-3 is one of the most essential fatty acids you can consume, yet it's often missing from Western diets. It has vital anti-inflammatory roles, may help against rheumatoid arthritis, protect against cancer, and even help prevent cardiovascular diseases.
So it's no wonder why you might be looking at a top omega-3 supplement like Nordic Naturals.
In this Nordic Naturals review, we will analyze whether this is a good omega-3 supplement or not.
In fact, in most cases, the main difference between a good and a bad supplement is the price and the EPA to DHA ratio.
For best results, you would want eicosapentaenoic acid (EPA) to be slightly higher than docosahexaenoic acid (DHA). What you don't want is any filler like omega-6 or other fats.
As mentioned, many people take omega-3 for its anti-inflammatory properties and to fight against rheumatoid arthritis, as well as, other joint issues.
If that's the case for you, I would advise you to buy Flexagain instead, a more comprehensive joint supplement. It's the one I use and recommend because it also contains resveratrol, Boswellia, vitamin D and glucosamine at effective dosages.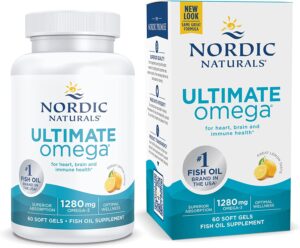 Pros
Great source of omega-3
Good DHA/EPA ratio
No fishy aftertaste
Affordable
Third-party tested
Cons
No the most effective vs RA or joint pain
No vegan friendly
Nordic Natural Ingredients
What ingredient could possibly have an omega-3 supplement besides omega-3 fatty acids?
Well, you would be surprised to find out that some of the most popular ones, like Omega XL, often have fillers (up to 60%) you want to avoid.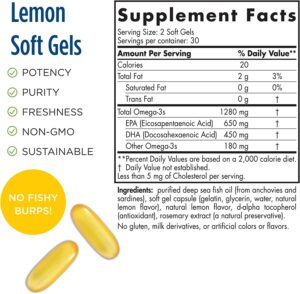 Fortunately, Nordic Naturals Omega-3 is 100% pure. It contains fish-based (anchovies and sardines) omega-3 fatty acids:
This is more than enough to cover the most conservative recommendations (500mg combined) and while there is no upper limit established, up to 3g is considered safe. That said, omega-3 requirements can vary widely depending age, gender and previous omega-3 blood levels.
If you are disappointed that this is not vegan or you were looking for a vegan-friendly omega-3 supplement (have a look at Performance Lab) there are a couple of things to consider:
Lemon Flavored Soft-Gels
One of the most curious aspects of Nordic Natural is their lemon flavored softgels. This softgels have two functions:
Keep and deliver the fatty acids effectively.
Reduce the fishy aftertaste in your mouth
Luckily, there are effective at both, and also 100% safe to consume.
Does Nordic Natural Omega-3 Work?
As discussed in the ingredient sections, Nordic Natural's Omega-3 supplement is an excellent way to boost your intake of these essential fatty acids. They use top-tier sources and deliver just EPA and DHA, which is what you want.
However, if you are supplementing with omega-3 for other reasons, like trying to fight joint pain, there are better alternatives out there.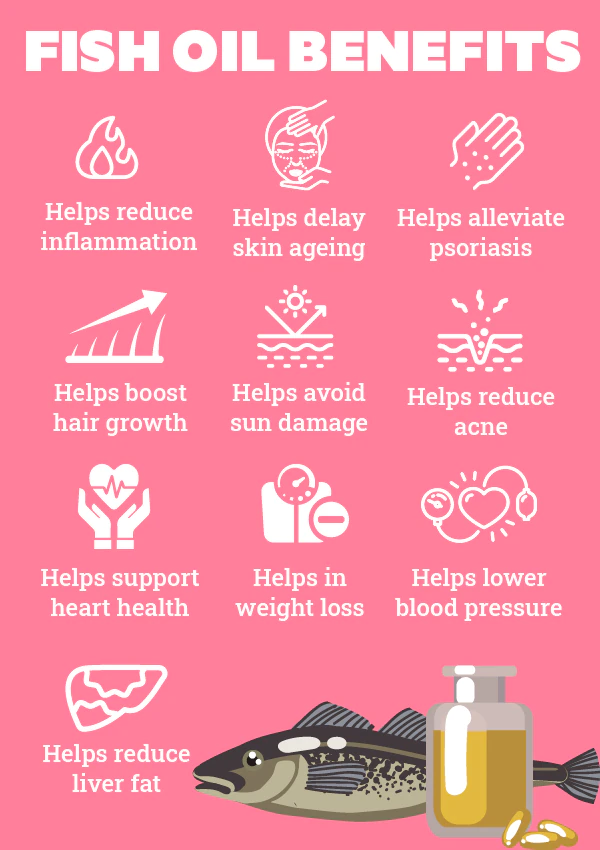 For instance, omega-3 supplements can help alleviate pain, increase joint mobility, and reduce stiffness related to rheumatoid arthritis. That said, the best joint supplements can be even more effective due to them having more ingredients tackling that issue.
However, you can also take Nordic Natural omega-3 to boost long term-brain health.
Real User Nordic Natural Omega 3 Reviews
Nordic Naturals is an established brand with a long history of quality products.
Looking at Nordic Natural Ultimate omega reviews, it is not a surprise that they are mostly positive.
On Amazon they boost a 4.7-star rating (out of 5) in over 42,000 Ultimate Omega reviews! This is without a doubt one of the products with the best user reviews we've seen.
Most users remark the lack of fishy burps, and if you've ever had any fishy supplements, you know this is a big plus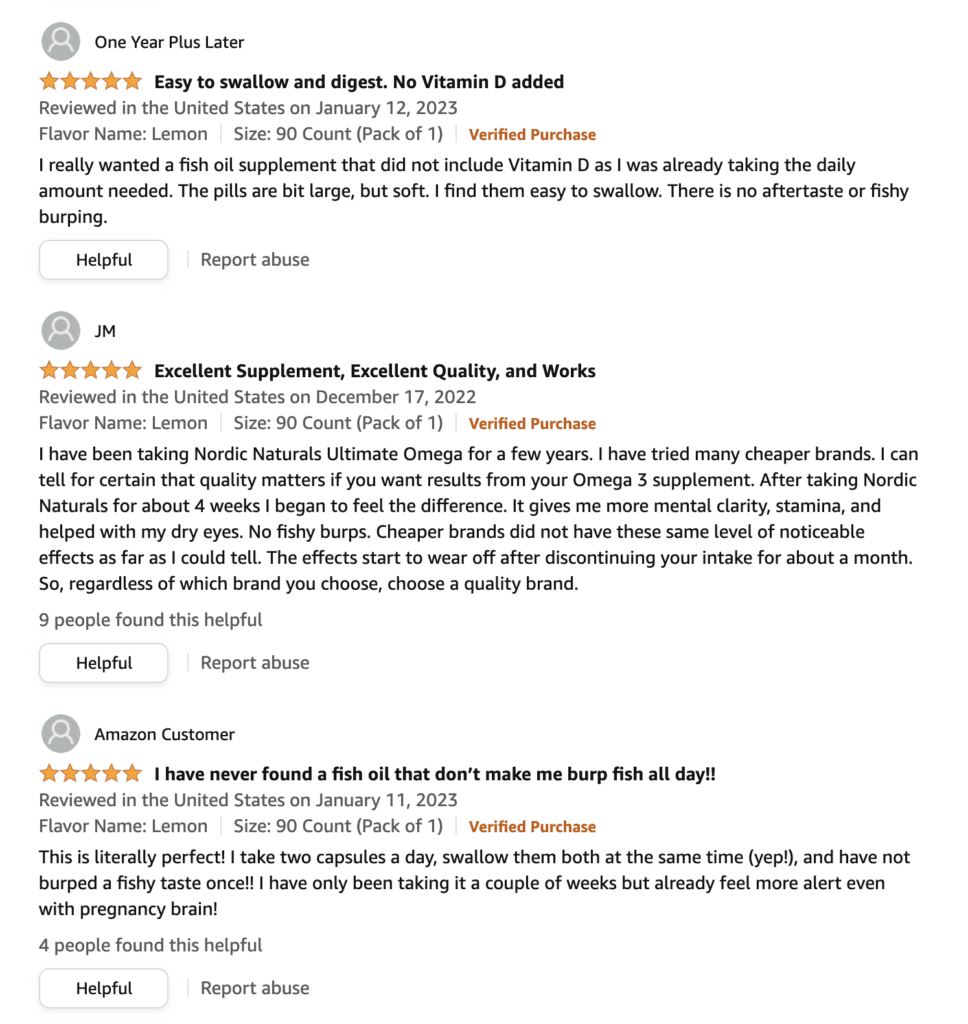 As far as the negative reviews go, they are very few. However, people that disliked Nordic Ultimate Omega complain about side-effects mostly. This can be common with any omega-3 supplements if you are not used to them, sadly.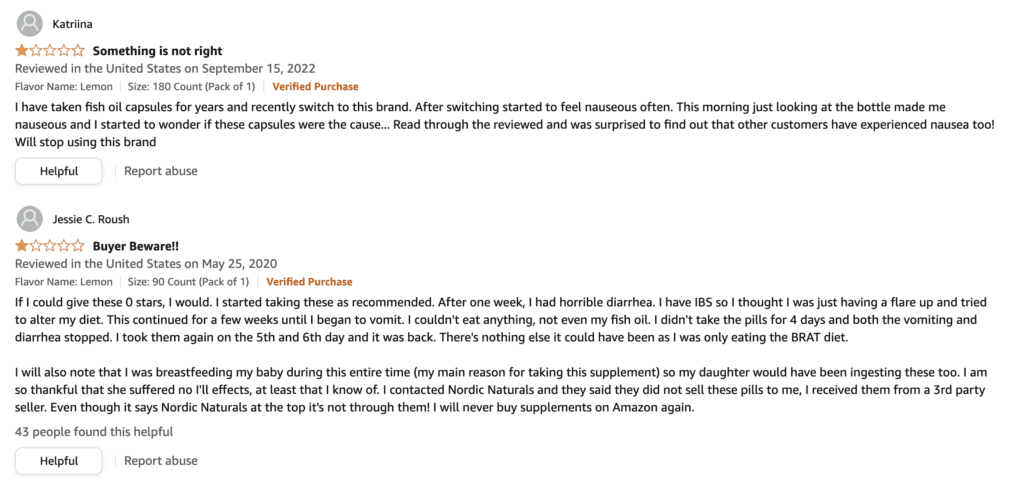 Where Can You Buy Nordic Natural
All in all, there's no denying that Nordic Natura Ultimate is a great product. So you might be inclined to purchase it.
Where can you buy Nordic Natural and how much will this cost you?
Well, you can buy it on their official website or on Amazon.
The price will depend on the size of the purchase:
60 capsules –> $23.76 in total or $0.4 per serving
90 capsules –> $29.24, or $0.32 per serving
210 capsules –> $61.16 in total or $0.29 per serving
Be aware that the price will depend on where you buy and that it could change depending the offers available. However, I must say that this is a very affordable omega-3.
Natural Nordic Omega 3 Ultimate Alternatives
Now, let's talk about Nordic Natural Omega 3 Ultimate alternatives.
For most people, Nordic Natural will be one of the best omega-3 supplements they can buy. They have a good DHA/EPA ratio, they are affordable, and they don't leave you with a fishy aftertaste. A winner combo.
On Amazon, you will find many cheap omega-3s that might not be as good as Nordic.
However, if you are vegan or you are looking for particular benefits from your omega-3 supplements (better memory, improved joint health…), there are better products out there.
As mentioned, Nordic Natural omega-3 comes from anchovies and sardines. Many other omega-3 supplements also use fish (as they are rich in omega-3) as primary source.
Other vegetarian friendly options tend to use flaxseed or algae. There are a couple of issues with these:
Flaxseed is rich in ALA, but ALA is not converted efficiently to DHA and EPA. Thus, it's a suboptimal source and requires bigger servings (4g or more).
Algae is often in touch with shellfish and it can be an issue for those with an allergy.
Performance Lab Omega-3 is vegan certified by the vegetarian society. They use 2000mg life's™OMEGA which grows algae and controls every step of the process to avoid contamination.
This way you get premium DHA and EPA fatty acids and nothing else. That's why Performance Lab is our top algae based omega-3 supplement.
Flexagain – Best for Joint Pain Relief
If instead, you are interested in omega-3 supplements for its anti-inflammatory effects and benefits against rheumatoid arthritis, you might want to look at Flexagain.
This is the best joint supplement on the market and it will be more efficient increasing joint mobility, flexibility, reducing pain and promoting joint health.
Since it contains not only omega-3 fatty acids but also resveratrol (antioxidant that works in conjunction with O3s), Boswellia (natural anti-inflammatory agent), curcumin, glucosamine etc… Basically, an all-in-one joint supplement much better rounded than just having omega-3.
Nordic Natural Ultimate FAQ
Is Nordic Natural Ultimate Omega-3 vegan?
No, it's not. It comes from fish.


Who should buy Omega 3?
Most Westeners are deficient in omega-3 fatty acids. If your diet is lacking fish rich in omega-3 (salmon, sardines, anchovies, tuna), you could benefit of having omega-3.


What's the dose of Nordic Natural Ultimate omega 3?
1 serving is 2-capsules which you should take with your food.


Is Nordic Natural good for you?
Yes. As discussed above, having omega-3 supplements can have huge benefits including decreasing the risk of stroke, cardiovascular diseases, Alzheimer's, boosting your memory, and improving you joint's health. Nordic Natural Ultimate is one of the best omega-3 supplements you can get.


How much mercury is in Nordic Natural Omega-3?
Tests by third party labs showed results of 10 ppb or less. So you have nothing to worry about.


---
Verdict – Nordic Natural Ultimate Review, a Great Omega-3 Supplement
Taking everything into consideration, I think that after this Nordic Natural omega 3 review it is clear that this is one of the best omega-3 supplements you can buy.
Nordic Natural only uses premium sources to get the omega-3. It contains no fillers found in many of its competitors, and it even delivers a great ratio of DHA to EPA.
On top of that, thanks to their lemon-flavored capsules, it's nicer to consume and doesn't leave any fishy aftertaste, often seen with other omega-3 fatty acids.
All of this for a very reasonable price, starting from $0.4/serving and can be lowered when buying in bulk
So if you are looking for an omega-3 supplement Nordic Natural is what you need.
That said, if you are vegan, Nordic Natural is not suitable for you, so I would recommend Performance Lab Omega-3 instead.