Complete Food Survey '20 It's Over – First Impressions
So, another year is going by, and another Complete Food Survey comes to an end. The 2020 Complete Food Survey was one with high ambitions and hopes. However, the participation has been lower than in previous years. While the reasons for this remain to be seen, it could be said that CFS'20 hasn't been a success in terms of quantity. As for quality, once again there's tons of insightful answers and feedback. Therefore, let's have a look to the Complete Food Survey 2020!
Giveaway Winners Announced
This year there have been 8 different winners for the awesome Complete Food giveaways. 4 North American winners and 4 lucky European winners that are going to be enjoying some of the best Complete Food products in the market.
I made a short interview with one of the winners:
Who Are You ?
My name is Mattias and I live in Sweden, I am 31 years old and I work as a web developer, in my spare time I like to do various extreme sports, currently I am also training for an Ironman triathlon.
Why Do You Consume Complete Food and How You Find Them Helpful?
Nowadays I pretty much live on complete foods and I love it. First of all, the process is super simple, I just order a big batch online and it gets delivered to my front door. Furthermore, I don't have to waste any time going to the supermarket or ever think about what to cook. I just keep some chilled water in my fridge and a shake is ready within a minute.
I always know that my body gets all the nutrients it needs no matter how hard I train or what day it is, it's almost impossible to reach the same balance using "normal food" and I think it's the best option if you want to compete at a high level or just to keep healthy. I find it cheaper than "normal food" as well, I always know how much the food will cost me.
For me it's about freedom, I can spend more time and money on the things that makes me really happy. But I can still order that occasional pizza, and when I do, it tastes even better than before.
What Do You Usually Consume and What's Your Favorite Complete Food?
Most days I try to stay on the powder shakes as it's the cheapest and most environmentally friendly option. What I really do like about the shakes is that I always know that my body gets enough water. When the day is over, I know I have consumed over two liters of water just from the shakes. I don't even think about drinking water anymore if I am not doing sports.
If I go on adventures or doing activities where you can't really bring lots of shakes, I usually bring a few bars instead for simplicity, and sometimes it's nice to chew on something as well.
My favorite complete food and my daily go to is definitely Saturo, I use their plant-based vanilla powder every day. And when it comes to bars, I use the Plenny bars from Jimmy Joy.
Has the COVID-19 Pandemic Changed Your Eating Habits? Have Complete Foods Helped You?
It hasn't really changed my habits as I was already very into complete foods, but it rather confirmed that my eating habits are sustainable in every way. I don't have to go to the supermarket or restaurants for getting food and it just makes it easier to have a social distance. For me a lockdown wouldn't be a problem when it comes to food.
If You Were in Charge of Creating One Product, What Would It Be?
I think the next step is to create more food-like products and not just the normal chocolate and vanilla stuff. For example, I got to try the new pizza Plenny bar from Jimmy Joy (not released yet) and for me that was a huge success. But also, some new complete food formats would be cool to see, imagine going to the beach in the summer and order a complete food soft serve! 😀

7 Key Points to Consider
There's tons of data to analyze, but on a first glance there have been a few surprises in this year's answers. Here are 7 of my favourite facts:
1. Less People Have Filled the Survey in 2020
In 2019, we were able to gather 1,108 responses. Unfortunately, this year we only collected 803 (which is on par with 2018). While there's probably many factors to this, it is a disappointment.
One of the goals of CFS'20 was to increase the numbers and keep the survey growing. In my opinion, the growth of the survey will be key to add value and relevance to the results.
It will be something to improve next year, although the exact way on how to do so it's unclear.
2. People Don't Stop Eating Complete Food
Even in 2019, we saw that people were satisfied with Complete Foods. This satisfaction was reflected on more people consuming Complete Foods for long periods of time.
In 2020, 50% of the respondents stated that they had been consuming for over 2 years! On the contrary, only 16% had eaten them for less than 6 months and 26% for less than 1 year. Despite the fact that people stick around, it will be interesting to analyze if we are capturing new customers.
3. But Half of Us Take a Break. The Main Reasons Are:
Boredom and Complete Foods not fitting the budget (23.8% for each). This result was also reflected in 2019. Even though we stick around for longer, we don't think that there's enough variety; plus we find some products to be "overpriced". Or at least we think that we find "normal" food that fits our budget better.
This is interesting preconception, since I believe that lowering the cost of Complete Foods might be a key for massive adoption. Yet again, at the current level this is impossible for most brands.
4. How Has COVID-19 Affected Complete Food Consumption?
Covid-19 has flipped most people's lives in 2020. It seems that it has created changes in most habits and I was expecting to see reflected in the answers.
When asked about how Covid-19 had affected consumption 43% said that it remained the same, 26% said that they consumed less, and 21% said more.
Reflecting with my own experience, and after hearing that many brands saw a surge of orders (in the initial lockdown), I expected to see different results. In fact, I thought that many more people were using more Complete Foods.
Furthermore, the overall feeling seems to be that Complete Foods were somewhat helpful, but not overly so.
On a positive note, most were really satisfied with the response and service from the brands that they consumed. It's good to see that in spite of the difficulties, many rose to the challenge.
5. People Are Trying Out New Products, but Sticking to the Old Ones
In the other new section, I tried to compare 2019 consumption with 2020 consumption. As part of the comparison, I asked if people were trying new products out.
54% stated that they had, indeed, tried a new product in 2020. Nonetheless, 73% were still consuming the same as 2019 in the end.
6. People Read Reviews Before Buying
Perhaps this is more relevant in a personal way, but I was surprised to see that 72.5% read reviews before purchasing. As a reviewer myself, I am glad to see that people might value my insights and other user insights.
7. More People Are Buying Vegan
And I don't mean because the vegan offering has gotten bigger, but because customers care more if a product is plant-based or not. 30% of the respondents said that they looked for a vegan shake, as opposed to only 20% in 2019.
This is a very significant increase, and it correlates to worldwide food-trends. We have also seen more brands switching to fully plant-based products or offering dairy free shake alternatives.
Summary of First Impressions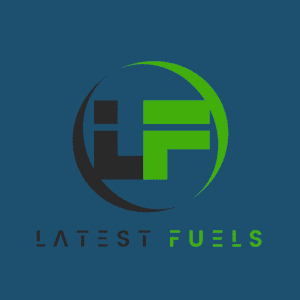 As an organizer, there's no denying that there's a little disappointment. The fact that we got just under 25% less responses compared to the previous year is not a good result. Even more, when increasing the amount of participants was one of the main goals.
Besides that hump, it is mostly positive news, since the survey seems to be gathering very valuable data. At first glance, we can already see trends from previous years continuing, and other worldwide trends being reflected in the results. I believe that this validates the data partially, and makes a strong case for the usefulness of the survey.
Furthermore, I am excited to analyze this years responses and compare them to previous year's. Due to the fact that there have been little changes, I am hoping to get a better grasp and be able to get more insights by comparing them both. I believe that this will provide some of the most interesting facts.
Lastly, it is interesting to collect data on how the current pandemic is affecting the Complete Food market. While some brands have reported increased earnings during this period, the initial data does not fully reflect this. Hence, I am looking forward to dive deeper and understand better what the Survey says.
Either way, I do need to thank all the people who took part on the Survey. I truly appreciate the time and effort put into all the responses. Thank you in behalf of all the brands helping with the survey, and myself.
Actualize, Blendrunner, EatComplete, GenesisFoods, Holfood, Jake, Lently, KetoChow, Küik, Repas en poudre, Queal, Sated, Super Body Fuel, and Vitaline.
THANK YOU!