A New Hope – European Meal Replacements Fight to Survive
Why the customer should care and try to explore new brands.
I have recently been researching and writing articles about smaller European brands. Companies that have recenly started or have a smaller following than the Big Three (Huel, Queal and Jimmyjoy) and other old school brands (Ambronite, Mana).
To my surprise, I have found out that the first, more often than not, offer very good quality products. Superior in many ways, even, to those offered by better known companies.
For instance, Powdermatter emerged as my number one pick in the best meal replacement shakes for the UK list; ahead of Huel, Queal and Ambronite.
Therefore, with the uprising of more competition, I hope to see a meal replacement market that is pushed to the limits to succeed. I feel like many brands have gone easy and customers have grown used to their limitations.
This new breed should be encouraged and tried by the customer base. Achieving so by not purchasing their shakes by habit; but rather by intelligent choice of their ideal meal replacement.
So without further ado, I want to introduce and discuss the hidden gems of the European meal replacement market and why you should at least try them once.
Note: Any comments on which brands have you tried, why have you done so or have not done so; if you agree or disagree… are very welcome. Please, share a comment.


The New Breed of Jedis
Europe is one of the best places to be a meal replacement fan. As portrayed in the Ultimate Meal Replacement List, there is over 30 different brands catering for all types of diets and nutritional needs. Nonetheless, quantity, more often that not, is not related with quality. This is why I was really surprised, when reviewing some smaller companies, I found out that they are very competitive with bigger brands.
I have heard good things about newcomers and smaller brands, such as, Pacafood, Saturo, Yfood, Vitaline. Besides them, I have recently have the pleasure to work on and try Satislent, Powdermatter and Runtime. Thus, I will use these last three to make a case for my point.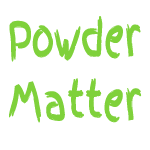 Powdermatter: a one man company with an excellent product. Powdermatter offers some of the most affordable shakes, while maintaining high quality ingredients (many of which are organic). It offers shakes high in protein (Powdermatter Original), as well as less processed options (Nuts Mania).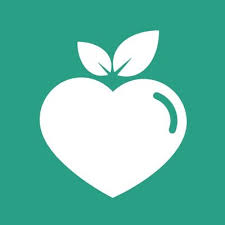 Satislent: new company with strong foundations for success. Satislent products are also vegan, and it offers 3 different products in 5 different flavours. Satislent's main strengths include price and use of local ingredients (Spanish virgin olive oil) as their backbone.
Runtime: newcomer that is evolving at an incredible pace. Perhaps bigger than the last two, Runtime is a meal replacement company that targets gamers. This German brand might not have the best nutritional shakes, but their range, flavour variety and taste is phenomenal. On top of that, they keep adding new flavours and products at an incredible pace. Their social media engagement and dedication to the community is also one of the best (although mainly if you are able to speak German).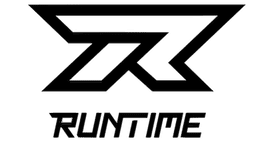 These three brands, while they remain relatively unknown are able to compete vs Huel, Queal, Jimmyjoy or Mana in one or more aspects of their products. I would not put a bet in either side to win in a lightsaber fight.
The Empire Strikes Back, why the top brands are where they are
However, promising the new brands might be the old guard is there because they have earned their spot in the throne. While, you could make an argument that they might have benefited from being some of the first meal replacements in Europe (e.g. Mana), many of other companies that started with them have fallen into the abbys (Pheed, Cocolaid, Veetal).
Huel: the European meal replacement flagship.


I do not give this title lightly to Huel, but it has become an absolute reference, battling toe to toe (and possibly surpassing Soylent). They provide top quality products, a good range and different flavours, while keeping their price competitive (while not very low). Zero waste and enviromental friendliness are taking really seriously, too. The team behind are increadibly focused and are making Huel's rise to power possible. On top of that, the community is really interactive and offer continuous content. Thus, any veteran or beginner can have a top quality experience with Huel.
Queal: A contender to the throne.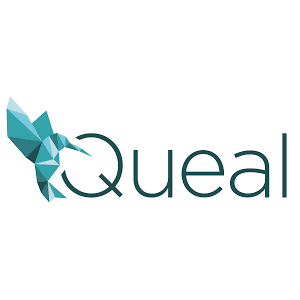 Queal is a brand that I personally really like. With their expansion to the US, they have started catching up with Huel and Jimmyjoy. I feel like their strength relies on the specificity of their products, really good flavours and generally high protein shakes. Plus, they offer cheaper prices than Huel. They are another brand that has worked their social aspect, and their forum is home to many Quealers.

Jimmyjoy: The budget meal replacement of excellence.
Started as Joylent, they have always characterized for their really cheap price and their strong brand identity (really peculiar brand imaging). Plenny Shake is a product with many variations and flavours; and Twennybar one of the oldest survinving meal replacement bars. The variety+increadibly price combo is hard to replicate, thus they remain one of fans favourite.

The Return of the Jedi needs to be powered by the customer
Despite the fact that smaller brands might offer incredible prices (Satislent, Futricio, Eatnano) or  products targeted to specific audiences (Runtime, YFood, Shake2Day) or simply have some of the best nutritional profiles (Powdermatter); the final say is always on the customers hand.
Because the bigger brands can do a lot better passive and active marketing, they will have the upper hand on reaching the most people. They are also competitive enough that have not stop dormant. They keep working hard and bringing new products (Jimmyjoy ready-to-drink, Queal Instant Oats) and improving their products (or failing to do so, wink, Jimmyjoy).
Therefore, it is up to the customer (even if it might be unfair) to search beyond old guard. The buyer should be curious to see if there is a better product in the market. A shake that will suit them better. I say so because I have tried and I have found some.
Runtime, Powdermatter, Satislent, … they all offer something unique and very good. The European meal replacement ecosystem is booming. It is spring time.
The struggle in the force must go on
A small effort by the buyer, perhaps, with some improved marketing by some of the brands may help us to keep this market on the rise.The force is awakening and we should do all we can to enable so. We already benefit by having more variety, more flavours, more distinct products that our American counterparts. The continuous stress for improvement will mostly benefit the customer, but the customer needs to contribute to that stress.
I would at least urge (recommend) you to explore the local manufacturers. They might offer something unique or be locally sourced so you can support you community.
There are lots of surprises out there. Go and explore.
Check our picks for best organic shakes or best low carb shakes to get some ideas.