The Best Breakfast Meal Replacement Shakes in 2023
Never skip breakfast!
This is a line we have often heard. However, due to time restrictions, lack of appetite or morning sluggishness; we often fail to do so. I've been there multiple times, rushing to catch the bus and having sacrifice breakfast for the sake of being on time. That's why you need the best breakfast replacement shake; they are the ideal way to start your morning with minimal hassle.
In fact, using meal replacement shakes for breakfast is not only convenient but incredibly healthy.
Western breakfasts are usually too rich in carbohydrates and sugars; and low in protein and micronutrients. As such, the best breakfast meal replacement shakes will provide you with plenty of protein, healthy fats, fibre and all the vitamins and minerals you need.
Ever since I've started using them for breakfast, I have noticed an improvement in my performance during the morning and I have reduced my snacking habits. All of this, while keeping an eye on my budget.
So, without further ado, let's have a look to the best meal replacement shakes for breakfast.
---
In a Rush? Best Meal Replacement for Breakfast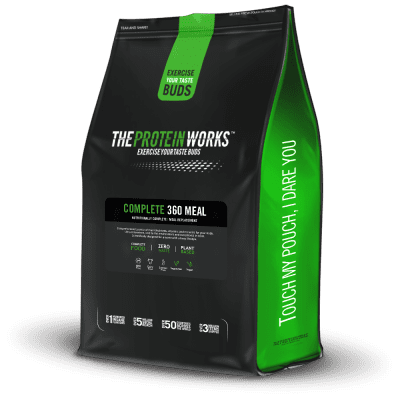 Complete 360 Meal
Vegan, soy-free.
Costs under $1.3/£1.2 per serving.
Great taste and available in 3 different flavours.
Rich in complex carbs and fibre; great for sustained energy.
30g of protein per serving.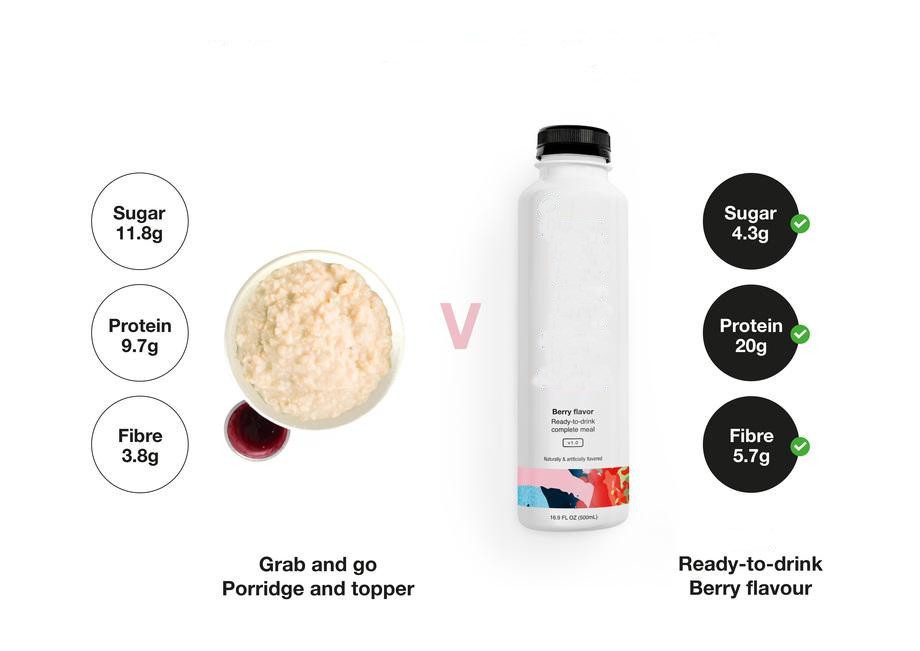 ---
Best Breakfast Meal Replacement Shake
1. Complete 360 Meal
Best Overall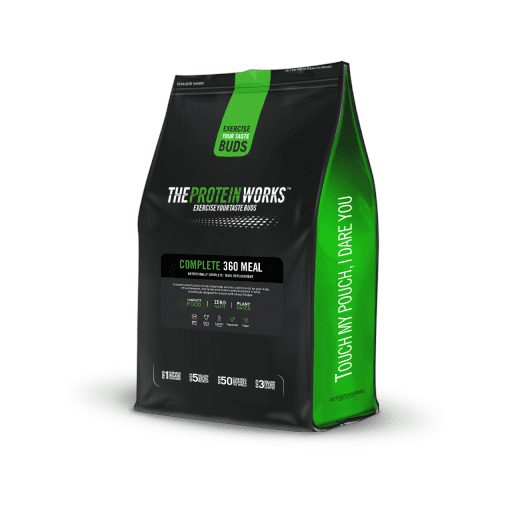 Pros
Great nutrition; with 30g of protein per serving
Delicious and very pleasant to drink
Best value for money
Always great discounts to benefit from
Cons
Best priced in Europe and particularly in the UK
Only 3 flavours available
This has quickly become one of my favourite meal replacement shakes. It offers the perfect balanced between solid nutrition, excellent taste, and extremely competitive price.
But what makes Complete 360 Meal ideal for breakfast? The combination of complex carbohydrates, 10g of fibre, 30g of protein will ensure you are full for a long period of time. It will help you balancing your energy levels, as well as, feeling awake during the morning thanks to the ashwagandha extract that boost your mental awareness. On top of that, it provides you with all the micronutrients, minerals, and omega-3 fatty acids.
Thus, you can enjoy the perfect breakfast that only takes you 1 minute to make. They have 3 flavours available; but my personal favourite is Double Chocolate Milk.
I recommend you making good use of the discounts that they offer.
For those looking to lose some weight during January, I recommend Diet Meal Extreme instead: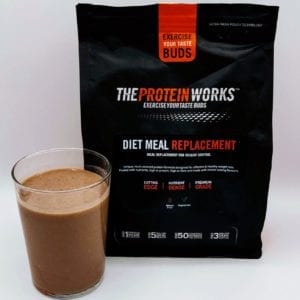 Nutrition
| | | |
| --- | --- | --- |
| per serving | Complete360 | RI (%) |
| Energy (C/P/F) | 46/30/24 | – |
| Energy (kCal) | 400 | 20 |
| Fats (g) | 11.0 | 19 |
| Saturated (g) | 1.3 | 6.5 |
| Carbs (g) | 45.0 | 17 |
| Sugars (g) | 1 | 1 |
| Fiber (g) | 10.0 | 35 |
| Protein (g) | 30.0 | 60 |
| Salt (g) | 0.3 | 5 |
---
2. YFood Coffee
Best Caffeinated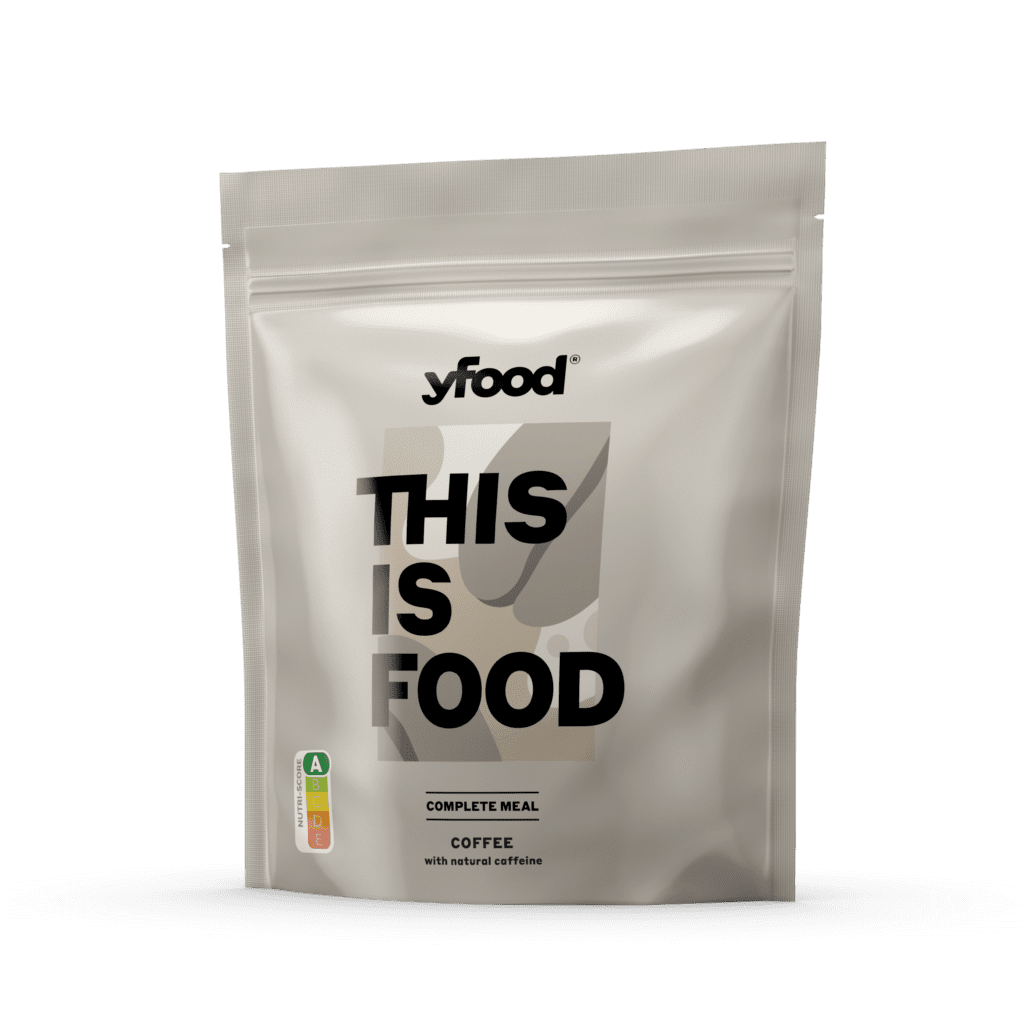 Pros
90mg of caffeine per serving
One of the best tasting shakes in the market
Available in RTD and powder formats
Also available in more flavours
Cons
Only ships to Europe
Contains Milk
Are you looking for something with caffeine to kick start your mornings? Then, YFood Powder Coffee is the ideal breakfast replacements shake. A delicious milky coffee drink that will help you start the day at full gear.
Without a doubt, the best part about YFood Coffee is its mouthwatering taste. They also have other incredible flavours like Chocolate, Coco and Vanilla, but the Coffee flavour is special. Plus, it will provide you with 90mg of caffeine per serving!
Besides that, YFood is also rich in protein with 29g of protein per serving. It is not a dairy-free shake, since it contains milk. However, it is without soy or gluten. You will get all the nutrients you need with each shake.
On top of that, it is also very affordable with each meal costing around €1.75. Furthermore, you can also buy the ready to drink Coffee flavour, which is a little smoother and super tasty, too.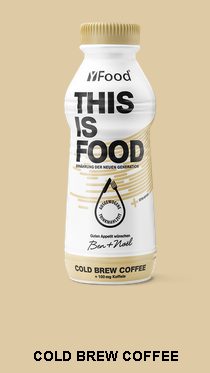 Nutrition
| | | |
| --- | --- | --- |
| per serving | YFood | RI (%) |
| Energy (C/P/F) | 31/28/41 | – |
| Energy (kCal) | 500 | 25 |
| Fats (g) | 22 | 31 |
| Saturated (g) | 4.5 | 23 |
| Carbs (g) | 38 | 15 |
| Sugars (g) | 22 | 24 |
| Fiber (g) | 6.0 | 43.0 |
| Protein (g) | 33.5 | 67 |
| Salt (g) | 0.6 | 9 |
---
Pros
Gluten-free, wheat-free, soy-free, non-GMO
Premium real food ingredients
3 different formulas to choose from
Great taste, really easy to drink
Cons
It can be pricey
Only one flavour per variation
Ample is a premium meal replacement brand that takes pride in high quality ingredients to deliver a special shake. While they are not designed specifically for breakfast, they are a superb way to start your day. Ample provides shakes with tons of nutrients, probiotics and slow releasing carbs for steady energy.
Nutritionally they offer 3 different formulas: vegan, keto and original. All three are low carb shakes with tons of premium fats; but the keto is particularly low in carbohydrates. The vegan shake uses pea protein instead of organic whey protein used in both keto and original.
Besides, Ample's are some of the smoothest shakes in the market. They have a nice sweet taste and they are really easy to drink. I love their Chocolate shake, but unfortunately this is only available in the Keto version.
With their newest addition, Recover, you will be able to get a great morning shake with extra protein; that will help you kickstart your day.
Nutrition
| | | |
| --- | --- | --- |
| per serving | Ample V | DV (%) |
| Energy (C/P/F) | 23/20/58 | – |
| Energy (kCal) | 400 | 20 |
| Fats (g) | 26.0 | 39.0 |
| Saturated (g) | 13.0 | 63.0 |
| Carbs (g) | 23.0 | 8.0 |
| Sugars (g) | 4 | |
| Fiber (g) | 11.0 | 44.0 |
| Protein (g) | 20.0 | 40.0 |
| Sodium (mg) | 380 | 15.0 |
---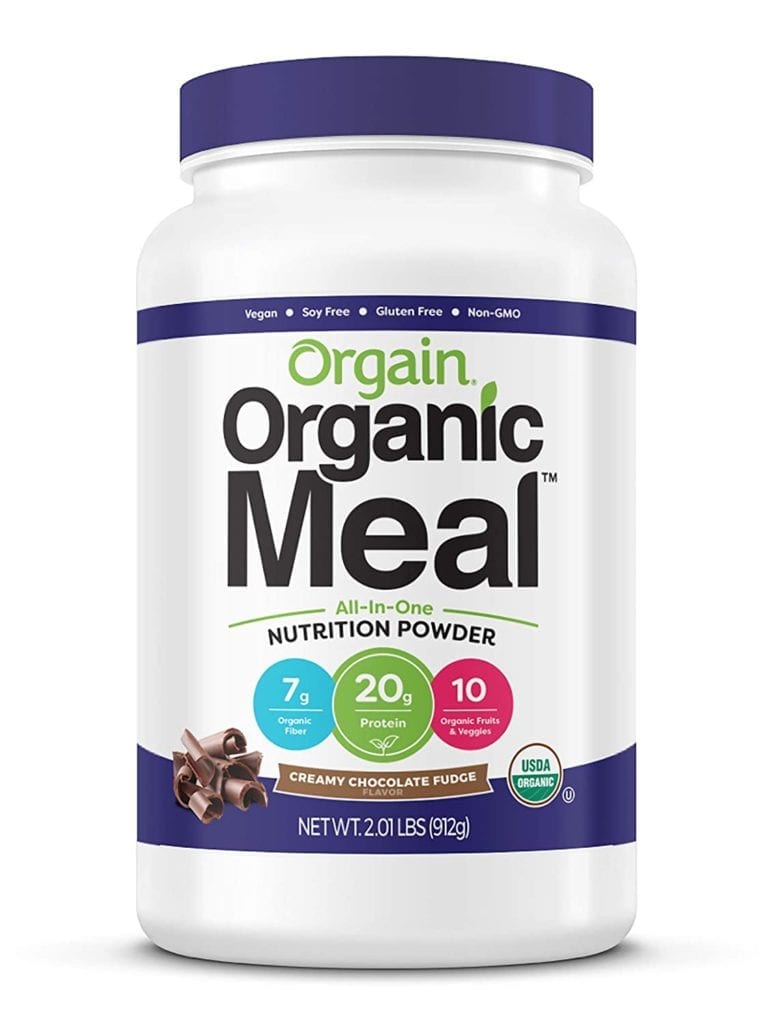 Pros
Plant based and whey based formulas
USDA organic certified
Added superfoods and probiotics to enhance digestion
Available in both powder and RTD
Cons
Limited to the US
2 flavours only
Orgain is a US based manufacturer that specializes in organic products. Their organic meal is available in both powder and ready-to-drink formats; and it's an exceptional opportunity for a convenient organic meal.
While the powder is more affordable, the RTD offers more convenience and an improved texture. Either way, both are made with USDA certified organic ingredients and include all the essentials. Plus, 20g of protein and added superfoods to supply you with extra antioxidants and phytonutrients.
Unfortunately, both the powder and the RTD only come in 2 flavours, Chocolate Fudge and Vanilla Bean. Still, this is one of the best breakfast replacement drinks you can have.
Nutrition
| | | |
| --- | --- | --- |
| per serving | Orgain All in One | DV (%) |
| Energy (C/P/F) | 47/21/32 | – |
| Energy (kCal) | 250 | 13 |
| Fats (g) | 7.0 | 9 |
| Saturated (g) | 1.0 | 5 |
| Cholesterol (mg) | 20 | 7 |
| Carbs (g) | 32.0 | 12 |
| Sugars (g) | 11.0 | 22 |
| Fiber (g) | 2.0 | 7 |
| Protein (g) | 16.0 | 32.0 |
| Sodium (mg) | 260.0 | 11 |
---
5. Soylent Cafe
Caffeinated US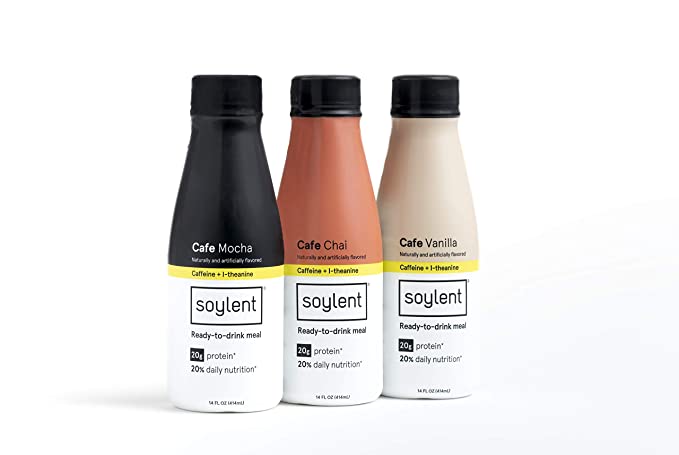 Pros
Multiple caffeinated flavours to choose from
Very convenient format, easy to drink anywhere
Vegan friendly
Variety pack available
Cons
Only in the US
More expensive than powder
Soylent Cafe is one of the OG breakfast meal replacement shakes. Currently, it is a line-up of 3 different flavours: Mocha, Chai and Vanilla. All of which are the perfect breakfast drink, no matter where you are.
My personal favourite is Soylent Cafe Mocha, but both Chai and Vanilla are pretty good. The smooth and milky texture of the shakes makes them very pleasant to drink, although a little sweet.
As for the formula, it is fully vegan and provides you with all the essential nutrients. Each serving also includes 20g of soy protein and varying amounts of caffeine. Personally, I would've like them to be slightly richer in fibre, but Soylent Cafe is still a solid choice for your breakfast.
Plus, with the new optimized formula, they now only 1g of sugar per drink!
---
Other Breakfast Meal Replacement Alternatives
The above mentioned are some of my top picks for a breakfast meal replacement. Those are mostly complete food options that provide you with a balanced breakfast option. However, there are other interesting formats and products that I also think are great.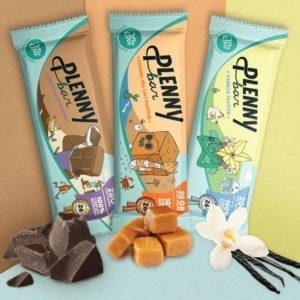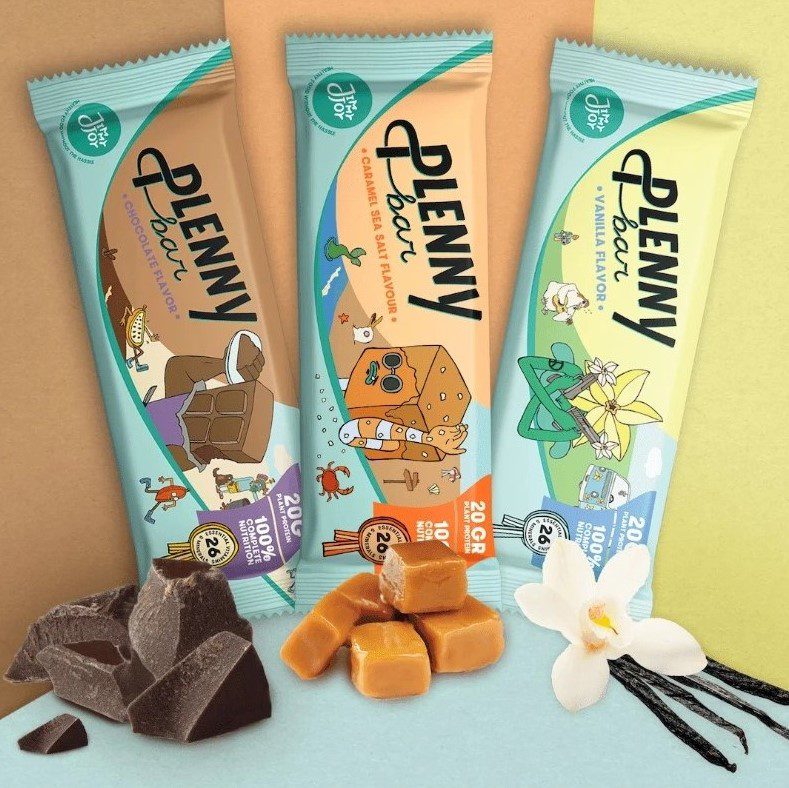 Plenny Bar
$2.55/400kcal
Vegan
Available in 3 flavours
400kcal per bar and nutritionally complete
Best to take and eat on the go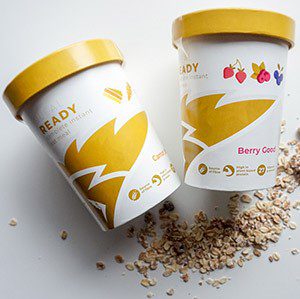 Queal Ready Instant Oats
€2.00/400kcal
Vegan
Available in 2 flavours
400kcal of nutritionally complete instant oats
Great for a warm breakfast
TWP Breakfast Smoothie
£1.40/400kcal
Vegetarian
Available in 3 flavours
200kcal of high protein blend and boosters (green tea extract, caffeine…)
An instant healthy breakfast drink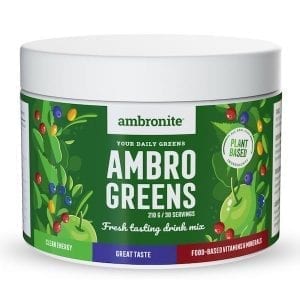 Ambrogreens
€1.36/serving
Greens powder
Best to boost your vegetable and fruit intake. Full of phytonutrients, including antioxidants
To support breakfast
As you see there are plenty of other formats and products that can help you replace standard breakfasts. All of these are usually more balanced and nutritionally oriented than you morning cereal or toast. On top of that, I have added my favourite greens powder, which can be a boost to your immune system. It is an easy to way to add some greens to your diet without much hassle. You can find more about what I think the best greens powders are on the according article.
Why You Shouldn't Skip Breakfast
To skip or not skip. That is the question.
While there are multiple myths and conjectures on the benefits and drawbacks of skipping (or not skipping) breakfast; the truth is that it doesn't matter much. In fact, while skipping is sometimes used as a method to lose weight, there's no proven benefit to this method. Even though most of the studies in the matter are lackluster (quality control, methodology etc.), it seems that calorie intake is the most important factor.
Either way, there is some correlation of eating breakfast and living a healthier lifestyle. This is likely linked to having healthier eating habits, but they still recommend that breakfast should include plenty of fibre, micronutrients, dairy and fruits.
In conclusion, you can choose to skip or not to skip. There's no real science why you shouldn't skip breakfast. However, if you do, this should be motivated by lack of hunger, rather than lack of time or other excuses. If the latter is the case, you need to start using meal replacement shakes for breakfast.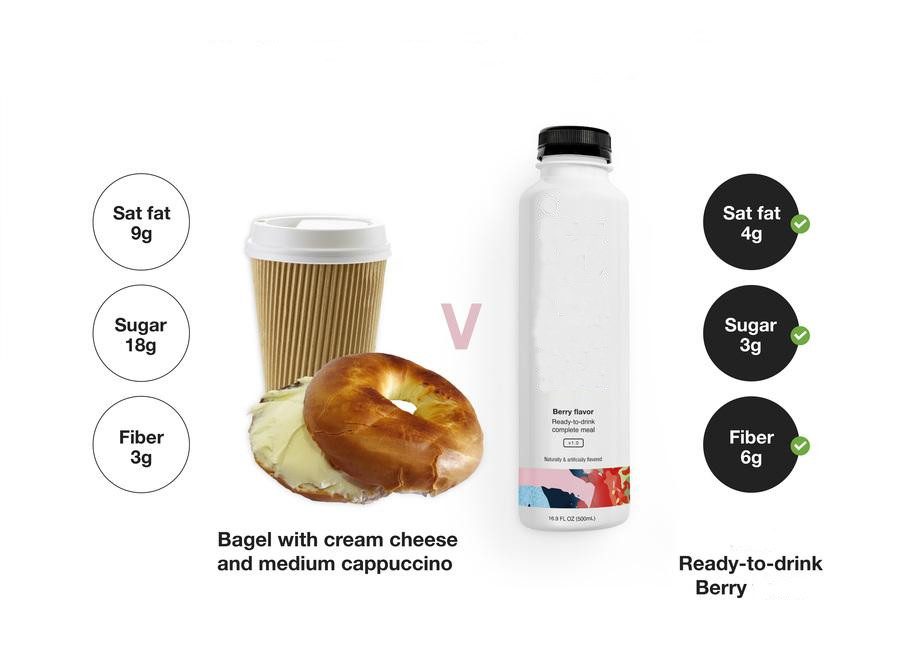 5 Reasons Why Meal Replacements Are the Ideal Breakfast
I have mentioned most of the reasons why breakfast replacement shakes can be really helpful; but here's the main five:
Complete nutrition to start the day. As mentioned above, it's usually recommended a good mix of fibre, wholegrain, dairy and fruit. This is because each are rich in key macro- and micro-nutritents. Consequently, complete food are excellent to kick-start your day with. They contain all the essential nutrients!
Convenience. On a different note, breakfast replacement drinks can be consumed anywhere. At home, at the office or on the go, you can make sure to eat a healthy meal replacement shake no matter your situation.
Affordable. You can get all this for as little over a $1. Many of the options above are within that range. Think how much a normal breakfast would cost you if you were to include protein, fruits, fibre etc.
Personal and adaptable. In fact, I believe there's a breakfast meal replacement for everyone out there. Vegan shakes, gluten-free drinks, keto meals, high protein options… You are likely to find a drink that really suits your needs.
No time or skill is required. Virtually none, at least. Measure the powder, add water and shake it. It takes less than a minute to prepare a complete food meal. These are instant healthy breakfast drinks. Awesome, isn't it?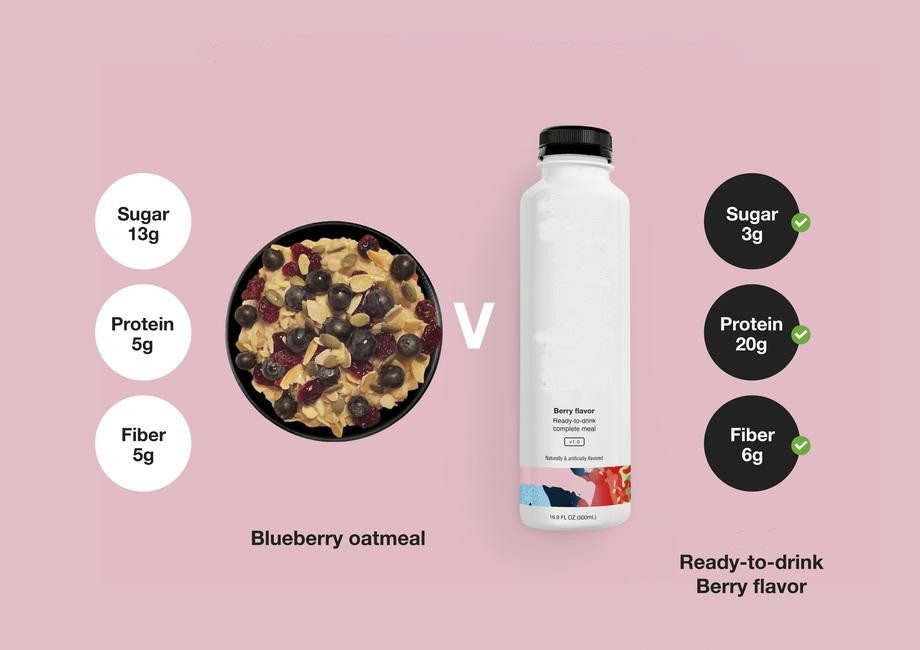 Conclusion: Breakfast Meal Replacement Shakes
Well, I hope that I convinced you to try at least one breakfast replacement shake. It doesn't need to be one of the above, but I do truly believe they are some of the best the market offers. They will allow you to ensure good nutrition and a balanced start to the day.
All of this, without having to sacrifice much. In fact, most shakes are surprisingly tasty and enjoyable. I have made an effort to pick those which are easy and pleasant to drink.
Furthermore, not only you can have a healthy breakfast anywhere, but you can also keep your budget at check. There's no need to ruin your budget and go overboard to get all the essential nutrients your body needs.
So why not shake your day with a breakfast meal replacement shake?
Sources
1.US Dietary Guidelines 2015-20.
2. FDA Daily Values.
3. Ultimate Meal Replacement List.