Welcome once again to the weekly meal replacement news; in this 10th edition. This has been a fairly interesting week with few announcements and surprises. For instance, I have more details on the Mana launch in the US revealed a couple weeks ago. On top of that there are other news, such as, the Huel Bars will be changed once again and Soylent removing Cafe Mocha from their powder line up. Hence, without further ado, this week's news.
Mana USA: Preorders Now Available
In week 6, we announced that Mana would be crossing the pond. The launch of Mana Drink in the US has been long coming; and it is an event that has been carefully planned out by the Czech brand.
I was somewhat surprised that Mana had taken so long in coming to the US, when few other brands have already done so (Queal, Jimmyjoy, Huel, Saturo). However, it seems that the Central European company has focused on establishing themselves firmly in Europe before crossing the Atlantic.
Preorders: Details
As usual, you can find all the details about Mana, their products, how they taste like etc. in my detailed Mana Drink review. I have also included the new data about the US.
Preorders available from now.
Shipping will start in December.
Website: drinkmana.com
Products Available: It seems that all products will be available (Powder and RTD); but currently only Mana Origin (Neutral) in Powder is available.
Price: For Mana Origin Powder is $1.97/400kcal meal. It comes in boxes of 7 pouches with 5 meals in each (one pouch=one day).
Other prices: Standard for Powder will be $79 for 35 meals ($2.26/400kcal) and for RTD will be $49 for 12 bottles ($4.08/400kcal).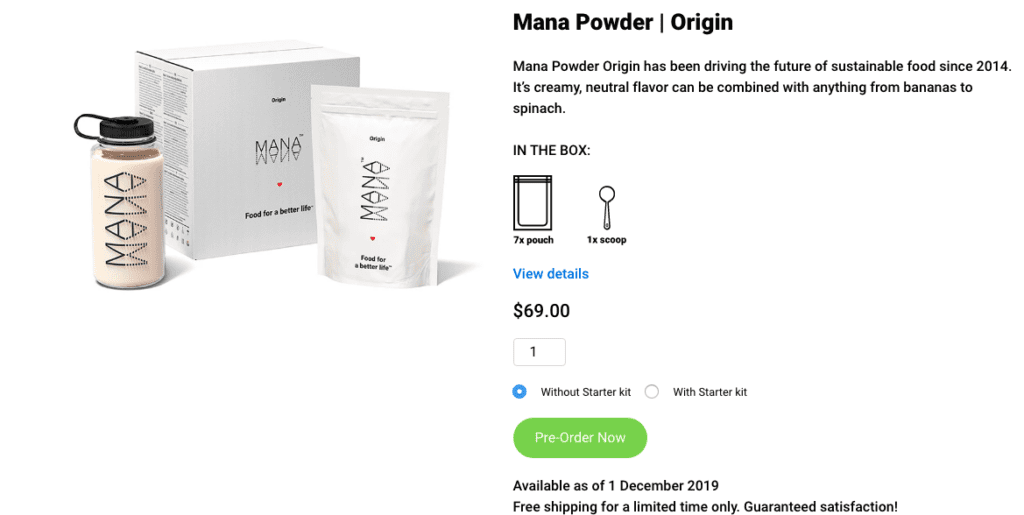 There are also some hidden changes in this launch, particularly some that concern the nutritional aspect. When I was comparing Mana Origin to Soylent Original, I realized that some vitamins and minerals have been reduced in the US version. There seem to be some changes in the ingredient list as well, like the addition of coconut.
Huel Bar Changes
This announcement took me by surprise, since they significantly changed the formula of the Huel Bars in March. Back then, they announced the launch of v3.0, which should fix issues that previous bars had. Among this issues were many mentioned in my Huel Bar review; like dryness, how flavourless they were etc. They were far from being the best meal replacement bars.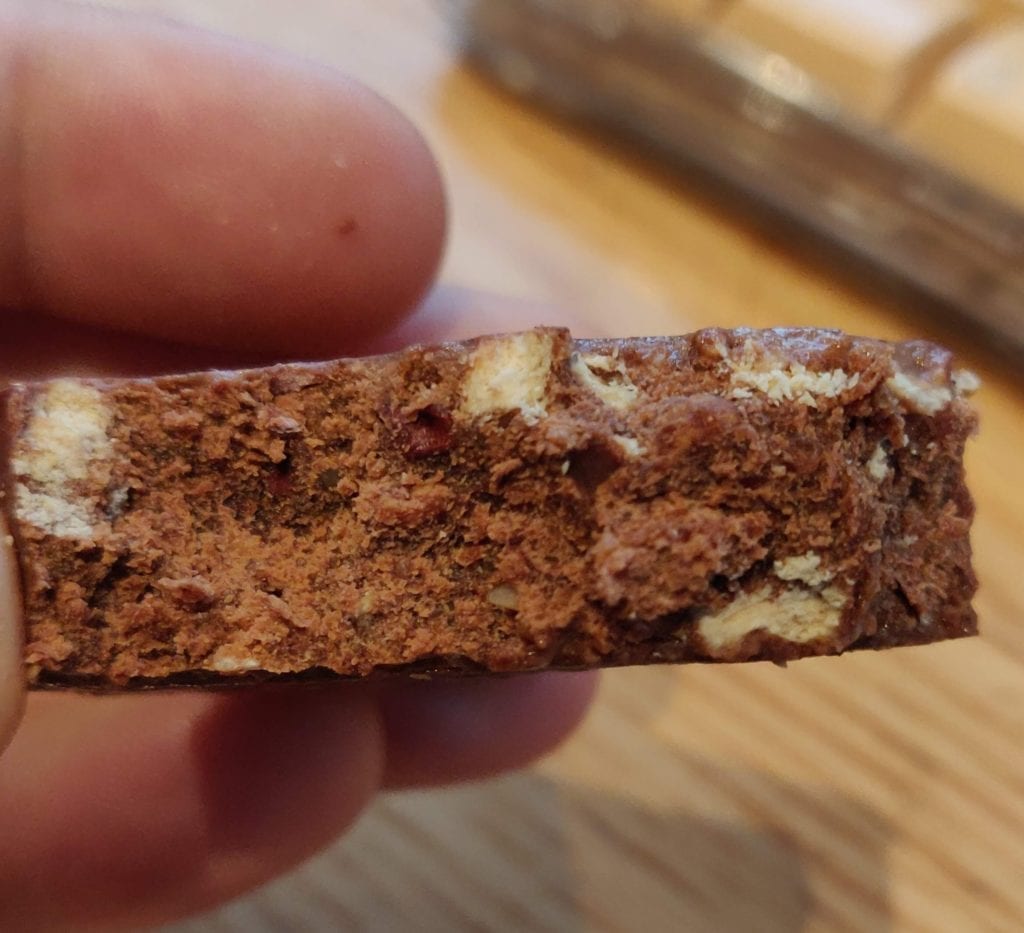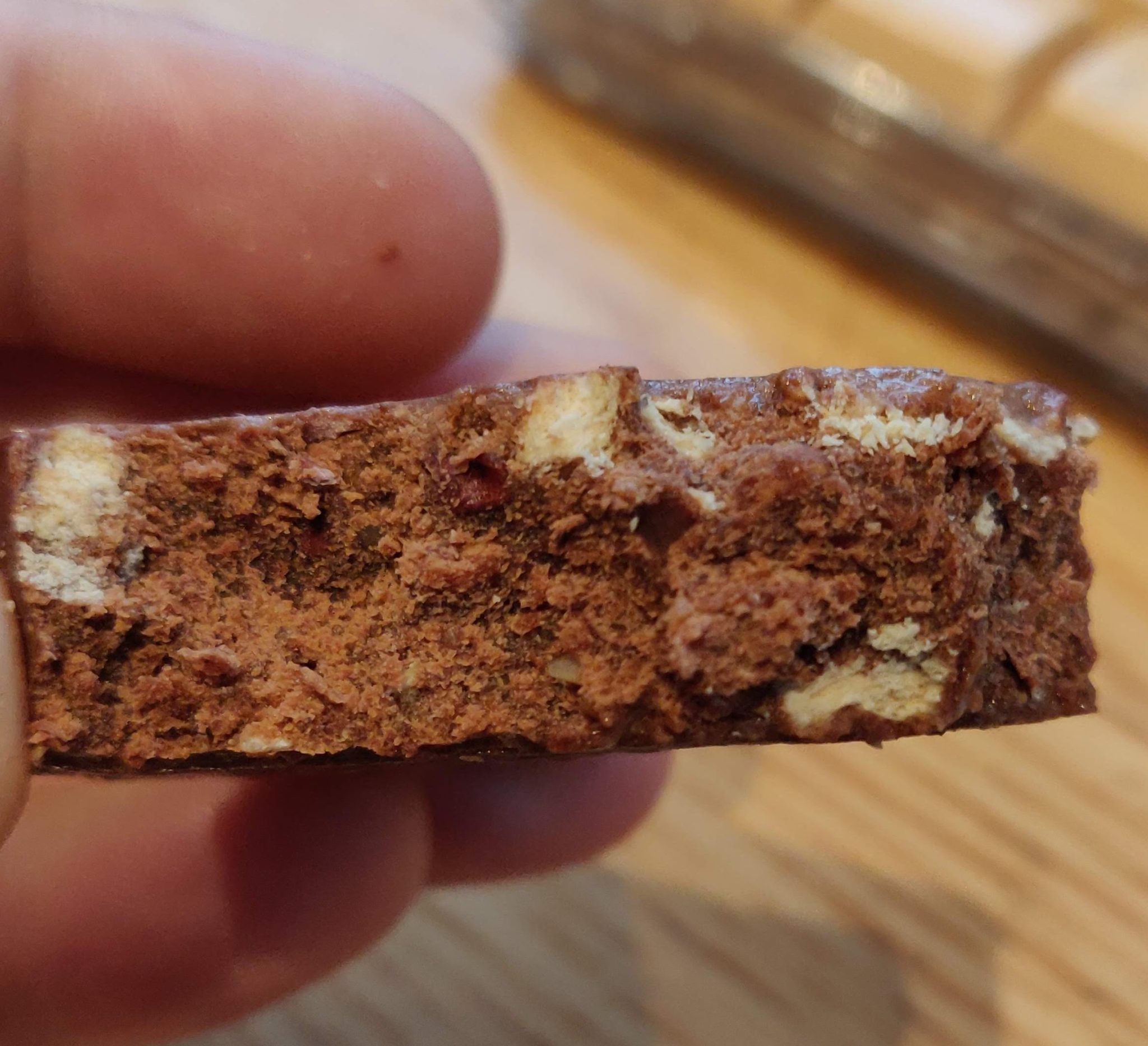 However, it seems that these issues persisted with the new iteration, and that Huel has made another step forward in order to change this. In some regards, Huel Bars might be one of the least successful products and definitely not up to par to Huel standards.
What Are These Changes?
Price will change. It will be slightly more expensive per calorie.
Bars become smaller. Following the trend of marketing bars as a snack, the Huel bar will be reduced to 200kcal.
New flavours are added. Chocolate, Chocolate & Orange, Coffee Caramel and brand new Salted Caramel!
Improved texture. According to Huel marketing manager Tim, it will be a massive change towards a more chewy soft texture.
Smaller boxes. Only 15 bars as opposed to 16, as old.
Longer shelf life. No longer they should dry with time as they used to.
Minimum order is now 2 boxes instead of 1 (30 bars).

On the other hand, I was hoping that this formula changes were hints to start selling the bars in the US. As for now, there is no conformation of that and the Huel RTD and the Powder will keep being the only products sold in the US. You can always find good Huel alternatives, though.
Other News
Besides those major announcements, there have been other smaller movements that might be of your interest.
Soylent Cafe Mocha Powder will be discontinued. A redditor mentioned that he could not find the product on store any longer. When contacting support he was notified that this item would no longer exist. Sad times for Soylent powder, which will be only available in 2 flavours. It seems that RTDs are more popular in the US by a big margin.
Powdermatter brings out a custom shaker. I stated on the review that it would be great if they offered a shaker for those who had never had meal replacements before. It will be a stainless steel shaker of 750ml.
YFood announces a new vegan variation of their RTD. Details are still unclear, but in an Instagram post YFood hinted to a new vegan ready-to-drink product coming out soon. With the launch of the bars, the powder and RTD in the past couple of months, this was a big surprise.
Weekly Deals
30% OFF in Soylent Vanilla when you use the discount code 30Vanilla. This code is only valid once and does not work with subscriptions.
10% on Kuik when you use the code Kuik10% to enjoy some of their new products!
Another week gone by. Take care fellow readers and have an awesome week!