Back again with the third edition of weekly news about meal replacements, the place to get the latest information about what is going on in the market. This week has been slower than the previous ones, but there is still a lot to discuss. Therefore, without further ado, let's see what has happened this week.
Nutberg Down
I will start with the bad news first. It seems that the Czech meal replacement company Nutberg has shut down his operations. Nutberg, as the name suggests was a brand that had shakes based mostly on nuts (hazelnut, walnut, coconut etc.). You can read my full thoughts on Nutberg in the full review, but in short I thought it was a very cool company offering something unique.
A Little About Nutberg
In fact, in hindsight, I feel that I was a little harsh on Nutberg, because they failed to meet all the micronutrients you require per serving. Therefore, I judged that they were not a fully fledged meal replacement. While the criticism stands, they were a company that had a good shake, just nutritionally not complete.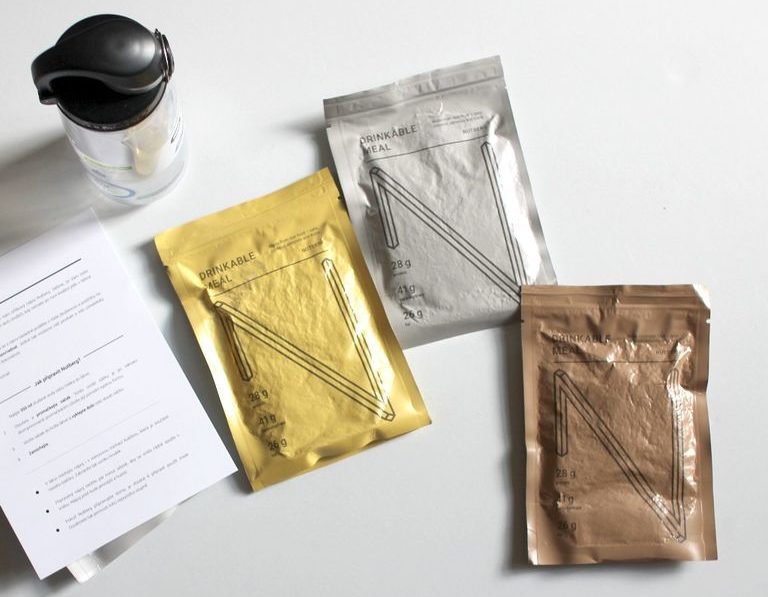 One of the most interesting features of Nutberg, besides the focus on real food, was the packaging. It was vacuum sealed and therefore, occupied very little space. You could easily keep the individual serving on the back pocket and carry anywhere. I thought the idea was brilliant and I would like more companies trying this approach.
Sales Ending 31st of July
However, as one of my readers shared on the comments, Nutberg seems to be closing down. When you try to buy their products, you will be met with the following message:
While this might leave some room for interpretation, they have not answered my emails; and when a brand stops selling, it is usually very negative for future sales (if they show they are out of stock). Despite of having some hope, I think this is the last of Nutberg.
Sadness and Fear of Dark Times Ahead in Europe
If I am correct, this is very sad, since it is not the first European brand failing this year (Pulve, for instance) and shows signs of difficulties for the smaller brands. Furthermore, it is the loss of a unique product that cannot be replace on a 1 to 1 basis. However, I would recommend visiting my top natural and organic shakes list to find and alternative.
Huel Spending on Facebook Ads (UK)
On the other end of the spectrum, we have Huel, which seem to be increasing their market share day by day. The British company has been very successful in almost everything they have done, including feats like succeeding in the US (which many EU based brands have failed at).
However, competition is always fierce and Huel is seemingly increasing the budget in advertising. As a representation of that budget expansion, people have noticed an more and more FB ads.
Facebook ads are one of the primary platforms in which companies invest, together with Instagram ads. Feed. has been notorious for spamming this method. Behind the usage of such advertisement platforms is the will to reach a market that has not been touched yet. Unlike other methods, Huel are trying to reach the mass of the population that has not been exposed to them yet.
100% of Digital Ads in Facebook
While the source of the data can be debated, these are the numbers shared by Pathmatics, a company focused on gathering intelligence about digital marketing.
Top 5 Facebook advertisers from January to June
| | | |
| --- | --- | --- |
| | Spend($) | Impressions |
| 1-Huel | 22M | 2.5B |
| 2-Microsoft | 20M | 2B |
| 3-EE | 11.5M | 1B |
| 3-Tesco | 11.5M | 1B |
| 5-P&G | 11M | 1B |
According to this company Huel also were targeted mainly to phone users in the area of London and represent 100% of their digital adspent. The original article about the topic was written by Campaign, and caused some reaction in the Huel community.
Numbers Seem too Big to Be True
The amounts that have been spent seem a little ludicrous for a "small" company such as Huel, when compared to other names on the list. On the topic, this is what one of the Huel staff member said on the forum:
I'm not really sure where these numbers have come from, they're way off, so is most of their information. Of course we don't ignore 51% of the population

DanOfficialHuel, Nutritionist of Huel
I have very little knowledge on the topic, but from the numbers that are thrown around the industry, this does seem a big budget for a 6 month tenure. Even with the recent boost of cash, $22M would equal to 11 million meals (of powder at normal price) sold. On top of that, many of these lists are often way of due to the fact that they are based on many assumptions.
Complete Food Survey '19 Comes to an End
This year's Complete Food Survey was very important for Latestfuels and myself; as organizers of the event. It took a lot of effort behind the scenes and put me in uncomfortable spots, since it was something I had not done before. The initiative, however, is something Latestfuels and I believe in; thus, it was great to be an active part on it.
Nevertheless, it is nothing without the participation of the Complete Food companies and the people who share their thoughts on matters that are relevant to the industry. Therefore, a huge thank you.
The preliminary results and analysis will be posted on this site and other relevant websites on Thursday, the 26th of September. Furthermore, the winners of the giveaway will be announced, so stayed tune for that.
More News
That was the round up of some of the most relevant news of the past week. However, there have been other exciting announcements:
Soylent Green. Soylent has been hinting the release of a new flavour in their social media lately. #greeniscoming has been the hint that they have drop; as well as a date, the 25th of September. Thus, I speculate that a new flavour is coming, probably Matcha or Green Tea.
Bertrand does a visual update on their website. The German brand focus on organic shakes has done a great revamp of their site. Now it is easier to navigate and find the relevant information, something that was part of my critique in the review.
This Week's Deals
I wanted to include this section to highlight some of the more temporary deals. For more, you can always check the Deals section, where I try to keep a list of the latest discounts and voucher codes.