Here we are with weekly news #7, where I cover all the events, announcements and stories that have happened in the meal replacement market. This past week has been fairly busy, with many small revelations, and very few big ones.
YFood Launches New Meal Replacement Bars
The German brand YFood is one of the best ready to drink meal replacement manufacturer. In fact, until now, they only offered RTDs in different favours (very tasty ones).
Last year they went to the German equivalent of Shark's Tank and struck a deal with one of the "sharks". Consequently, they have been more active in development and this new bar could the first of new products to come.
YFood Bar First Impressions
Key features:
250kcal (75g).
Cost: €2.92/bar — €4.67/400kcal.
2 Flavours: Crispy Brownie and White Chocolate.
Macro Split: 31C/37P/32F.
15% of all your micronutrients per bar.
Contains milk and soy.
First and foremost we must notice that it has gone with the "snack bar" trend and opted for a smaller 250kcal bar. On top of that, the bar is loaded with 23g of protein, seemingly to attract more active users. The protein comes mostly from milk. Thus, we see two trademark YFood characteristics in the bar: milk usage and high protein.
While all that is good, I am sad to see the price. It is one of the most expensive bars in the markets currently and certainly outside the budget for many.
I am looking forward to try them, but they will have to be very good to keep me buying them.
HolFood Issues
The Canadian brand has been having some issues with backlogging orders for their meals and flavours boost. There have been multiple threads about the topic in r/Soylent, and at the start of the week there was another one:
Hol Food Flavor Booster purchased: May 6 2019. More than 5 months ago. No updates, no shipping, nothing.

u/TimeEntertaner
Many shared the feeling of abandonment with the original poster.
HolFood's Response
Later on the week, another user posted an email response from Holfood on regards to this issue (full response).
The long and detailed answer highlighted the issues that the company is been having with suppliers, manufacturers and the logistics:
Manufacturing food products in Canada is unfortunately a very hard thing to do. There's a reason why so few -lent companies operate in this country. The reason this delay occurred is because we were initially forced to find a new company to manufacture the Boosters (instead of our usual manufacturer) because of various regulatory hurdles which prevent companies from performing certain manufacturing tasks.

Holfood
As a consequence, Holfood claims that they put the Boosters on pre-sale trusting the manufacturers word that they would be available in 2 weeks. In short, this didn't happen and they have had multiple issues with them. In fact, they have had to start with the Boosters from zero.
What Does This Mean for Holfood?
The truth is that the Canadian brand is losing credibility and trust from its customers. These issues are common among brands, but the lack of communication (something that they have promised to change) and broken promises are burning the customers.
On top of that, with Soylent coming back to Canada; they will have to work really hard to gain the trust back.
Short News
Jake Coffee Is Out
We have mentioned in a previous week that Jake Coffee was available to pre-order for old customers. This past week it was finally made available for everybody.
This flavour will be a new option for all three variants of Jake Powder; Original, Light and Sports. A very interesting detail about this flavour is the lack of caffeine. One serving will have only 15.9mg of caffeine (9.8mg per 100g). Thus, if you are looking for a shake to replace your coffee with this isn't it (a coffee having between 50 to 100mg).
The RTD from the British brand is one of the best that I have tried. However, I would have not been able to taste them unless I bought 36 bottles (12 of each flavour); a huge commitment without a doubt.
This was, indeed, an issue raised multiple times in Huel communities and one that officially Huel has been against (taste testers) due to them failing them in the past (mostly powder related experience).
Either way, it looks like Huel is very confident in their RTD and are willing to give Taste Testers a go; since they started offering a 4 bottle box with 2 Berry and 2 Vanilla RTDs. Interestingly, they are only doing the trial in Sweden currently. Thus, whether we see this feature in other stores will depend on how well it performs in Sweden.
Features
Price: 265kr or 66.25kr/bottle. This is €6.16/bottle. Usual price is 55kr (12 bottles).
Flavours: Vanilla and Berry are both very good. However, in my opinion, the first is the tastier one.
Soylent Starter Pack (US)
Similarly, Soylent has just launched their starter packs. According to the American brand, these packs the essential products you need to get started.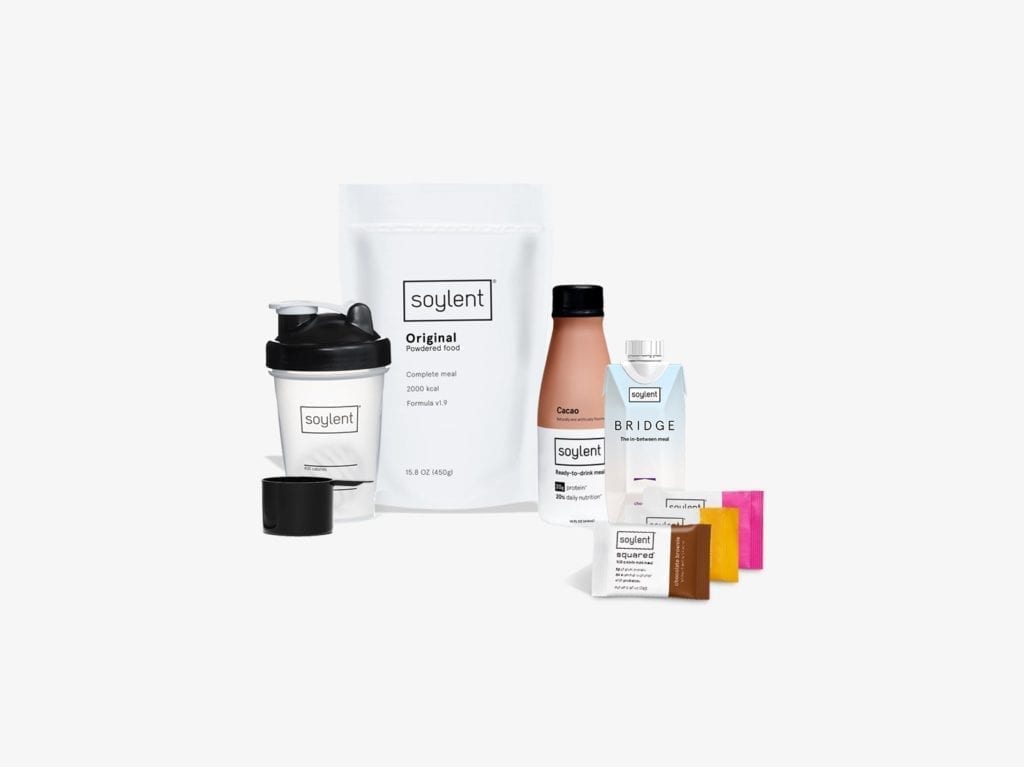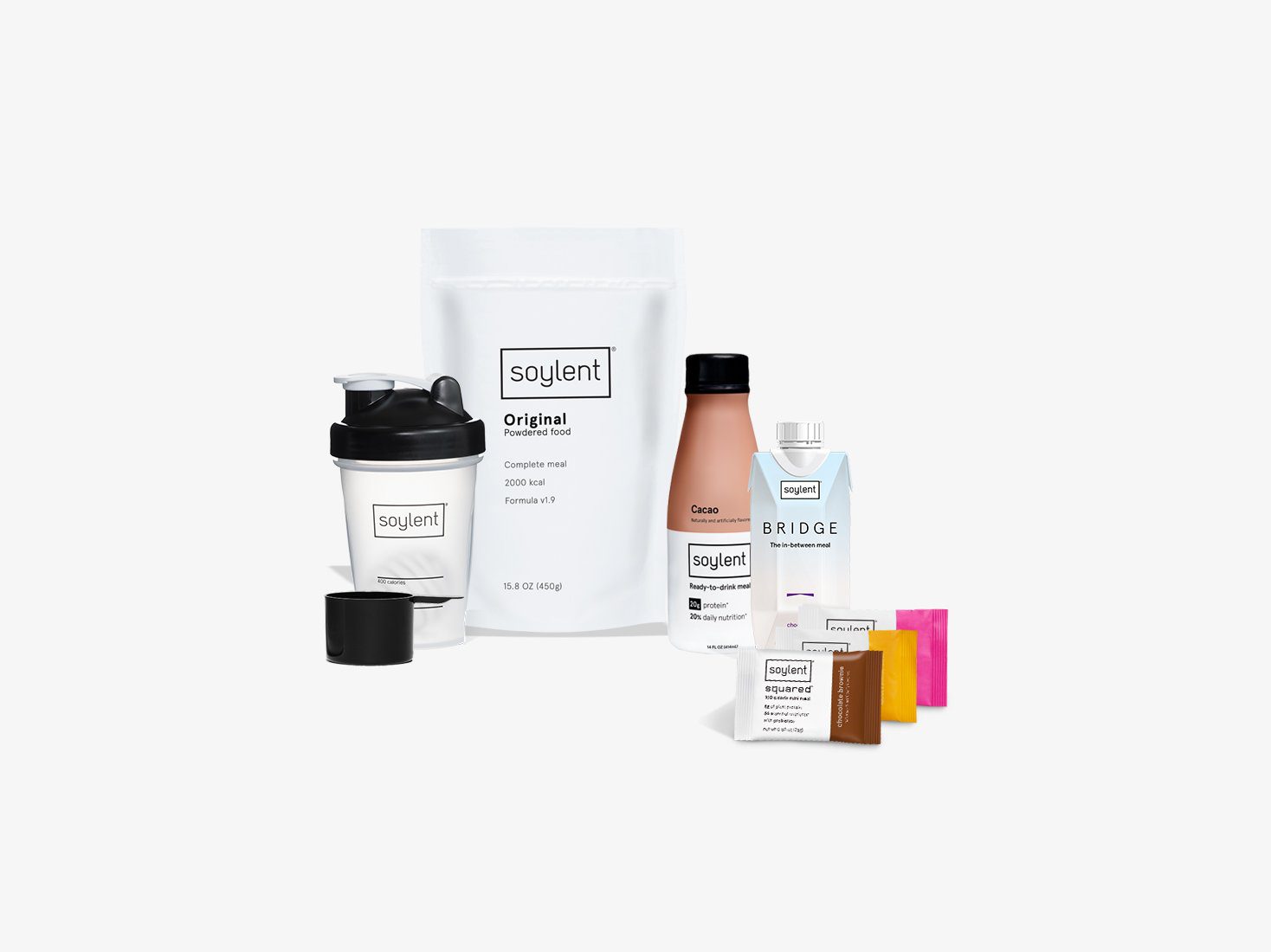 Soylent Starter Kit$19.99
Soylent Classic Kit$9.99
At a first glance, I find the Starter Kit a much better deal, since it allows you to actually try all 4 products Soylent offers in the most popular flavours. It will be the best deal to get a taste of what Soylent is.
The Classic Kit is cool, but feels a little gimmicky with the hat.
Queal Limited Editions Designed by Customers
A while back, Queal introduced 3 random Golden Tickets in customers' purchases. The lucky few that got the tickets were then offered to develop their own flavour. Thus, as a consequence of that initiative, there are currently 4 Limited Edition Queal Steady flavours:
Pina Colada.
Pure Passion. "A mix of passionfruit, lime and a hint of velvety white chocolate."
Peach Party. "Fresh mix of the typical oaty Queal-taste combined with the taste of peaches and nectarines "
Glorious Ginger vs. Lovely Lemon. "In an epic battle for your taste buds Glorious Ginger goes to war with Lovely Lemon. The result is a refreshing Queal taste with a twist and a lot of character."
These are slightly more expensive than the usual Queal Standard, but still only cost €1.43/400kcal (without subscription discount). Worth trying them out and support initiatives like this!
Jimmyjoy Opens Warehouse in Australia
The popular European brand, and one of the best Soylent alternatives in the US has opened a new warehouse in Sidney, Australia. Beforehand, it was possible to purchase the Dutch giant from Oceania, but the shipping costs were deadly.
With this move, they are hoping to offer a real opportunity for the meal replacement enthusiasts from Down Under. In fact, this facility will cover shipments for both Australia and New Zealand.
What Does Jimmyjoy Offer in Australia?
Similarly to the US, they offer everything that they have but with a delay. They ship containers from Europe and stock them in the Australian facility; thus the delay.
Here is an overview:
Plenny Shake. Their most affordable shake at 7 flavours: Neutral, Vanilla, Chocolate, Strawberry, Mango, Banana and Latte. Comes in bags of 5 meals (400kcal) and costs AUD$3.00 without subscription per meal (AUD$2.55 with).
Plenny Shake Active. Contains extra protein (27g/400kcal) and it is the ideal choice for more sporty people. Available in Neutral, Vanilla and Chai Latte flavours. The cost is the same as Plenny Shake.
Plenny Drink. This is the RTD version and it only is available in Vanilla flavour. It is fairly sweet, but easy to like. You can buy 8 packs (400kcal bottles) for $5.5 a meal (without subscription).
Twennybar. While currently not available, these are some of the tastiest meal replacement bars.
Overall, they have a very good range of products where the powders and the bars stand out.
More News
To end in a high note; here are some more announcements:
Soylent Best Before issues. We reported on this a couple weeks back and it seems that the problem is still happening. Besides the reports in Reddit, Soylent is also carrying out aggressive deals (50% off), which suggests that they are trying to get rid off the stock. Source.
Balance Meal Shake Berry 2.0. Ambronite has reformulated Berry BMS to make it even smoother than it was before.
Superbodyfuel Strawberry and Pumpkin Spice are back. As announced on Reddit, the two popular flavours.
Satislent Sports Chocolate is now available. Great news to see that Satislent is also expanding their Sports flavour options. Up until now only Vanilla was available. The chocolate flavour is a very sweet milky one.
---
Weekly Deals
No special deals were seen this week so here are some relevant to today's news: