After last week's bombardment with tons of exciting news, this has been a quiet one. However, there have been a couple of announcements that will be very exciting for my US readers. Firstly, Base Noodles announced that they are starting operations on the West Coast. Secondly, for the keto enthusiast, Sated stated that their ketogenic RTD will start shipping on the 18th of November!
I will start with some updates on the site. This past week I published my top Huel alternatives list.
The reason behind this article is simple. With the time Huel has become the #1 brand in the world when it comes to meal replacements. Although, Soylent still holds ground in the US, Huel is one of the most recognized brands worldwide and certainly one of the most consumed. Despite the consumption being high, Huel will not be the ideal shake for everybody; particularly due to not being the tastiest drink out there.
Thus, I had to make a list showing alternatives to Huel; including, shakes that were either better tasting, were organic certified or simply had a different macronutrient profile. In fact, even though I love the macros by Huel, there will be people looking for lower protein shakes, or lower carb meals.
Future Articles and CFS
Besides this article, I have more lined up. Next, it will be the Trinkkost review; which should come up either today or tomorrow. I will be having a look to the German brand that makes organic meal replacement shakes. So stay tuned for that.
After that review, I want to share my opinion on the movie Game Changers; which has been quite popular in social media lately. It talks about how vegan or plant-based diets can help and are used by athletes and celebrities. The date for this piece is still to be set.
Following that opinion article, I will probably dive fully into the Complete Food Survey analysis. The survey which was carried during September needs to be fully analysed and redacted for the readers before too late. Therefore, there could be a time, where not many posts are written.
Base Noodles; New Ramen Alternative in US West Coast
Few weeks back I reviewed Vite Ramen, the noodle based complete food that has taken the US by a storm. The popularity, partially based on how well liked ramen is, has given the US brand a success that perhaps no one expected.
This idea, while it might sound innovative, it was already carried out in a similar fashion in Japan by the company Base Noodles. The Japanese company has now announced that they will start selling their product in the West Coast (CA, OR, WA, NV, CO and AZ).
What is Base Noodles?
Unlike Vite Ramen, Base Noodles contains all the nutrients on the pasta itself, i.e. there is not extra sauces or oils that provide you with extra nutrients. Thus, these are real super noodles that you can use to make ramen or pasta dishes with.
In addition, we've served the noodles at a top Italian restaurant in Tokyo and at Ramen Nagi in both the US and Japan. Which means that our noodles are restaurant-grade quality. Still, we are continuously improving the noodle recipe because we want to deliver top-quality to our customers.

u/BaseFood-US, on Reddit.
Nutrition
I don't want to start writing a full review here, but it is not worth noting how nutrient dense the noodles are. Each 400kcal has at least one third of you daily vitamins and minerals.
On top of that, it is also very rich in protein with 30g per serving. This is actually an incredibly high number. Nevertheless, it is likely that a big part of this comes from wheat, which is not a top protein source.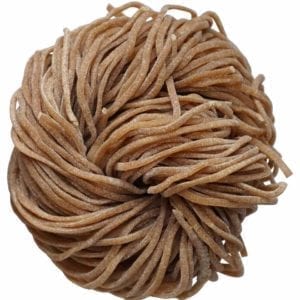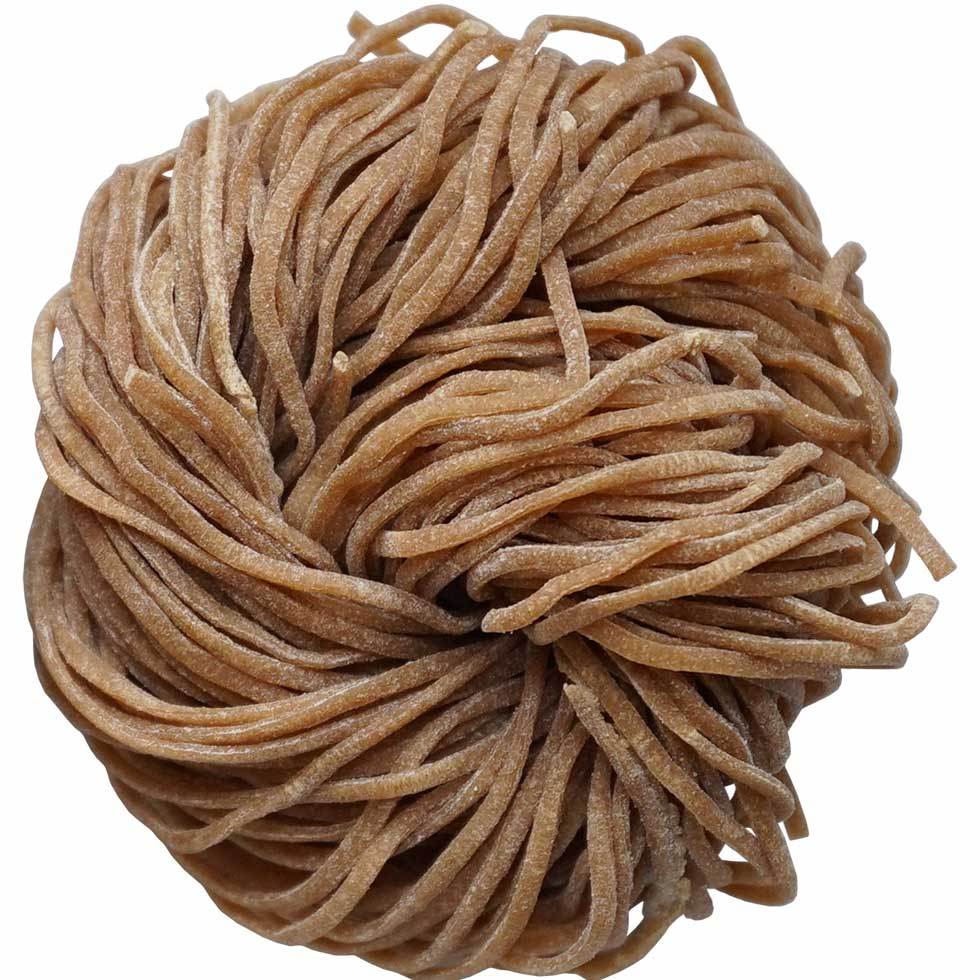 Pricing and Other Details
So, what if you want to try out Base Noodles? They are currently only available in the west coast, although I suspect this will change soon.
Each pack costs $4.99, which is considerably more expensive than Vite Ramen or other solid meal replacement alternatives (like bars). On top of that, you should consider that you will need to add toppings to make the noodles tasty. Thus, it is not as convenient as regular shakes.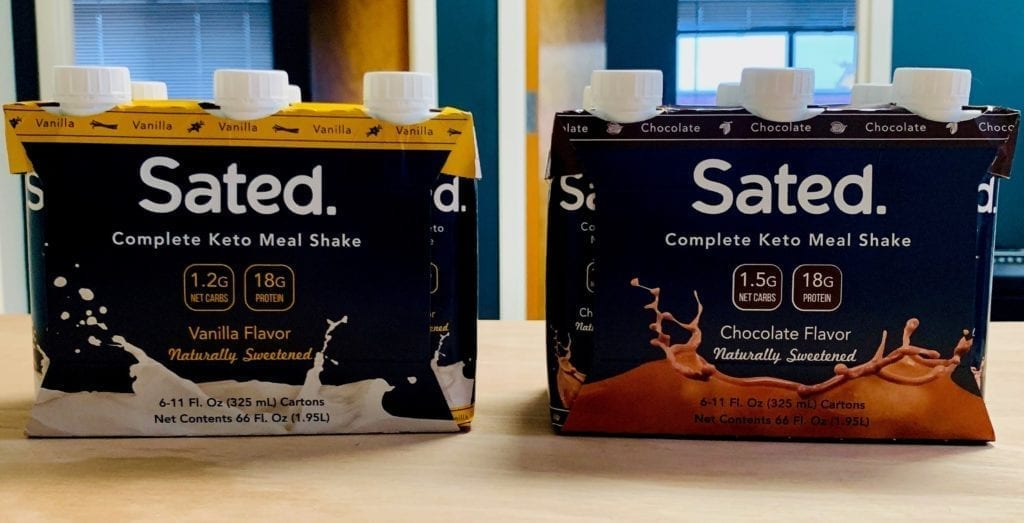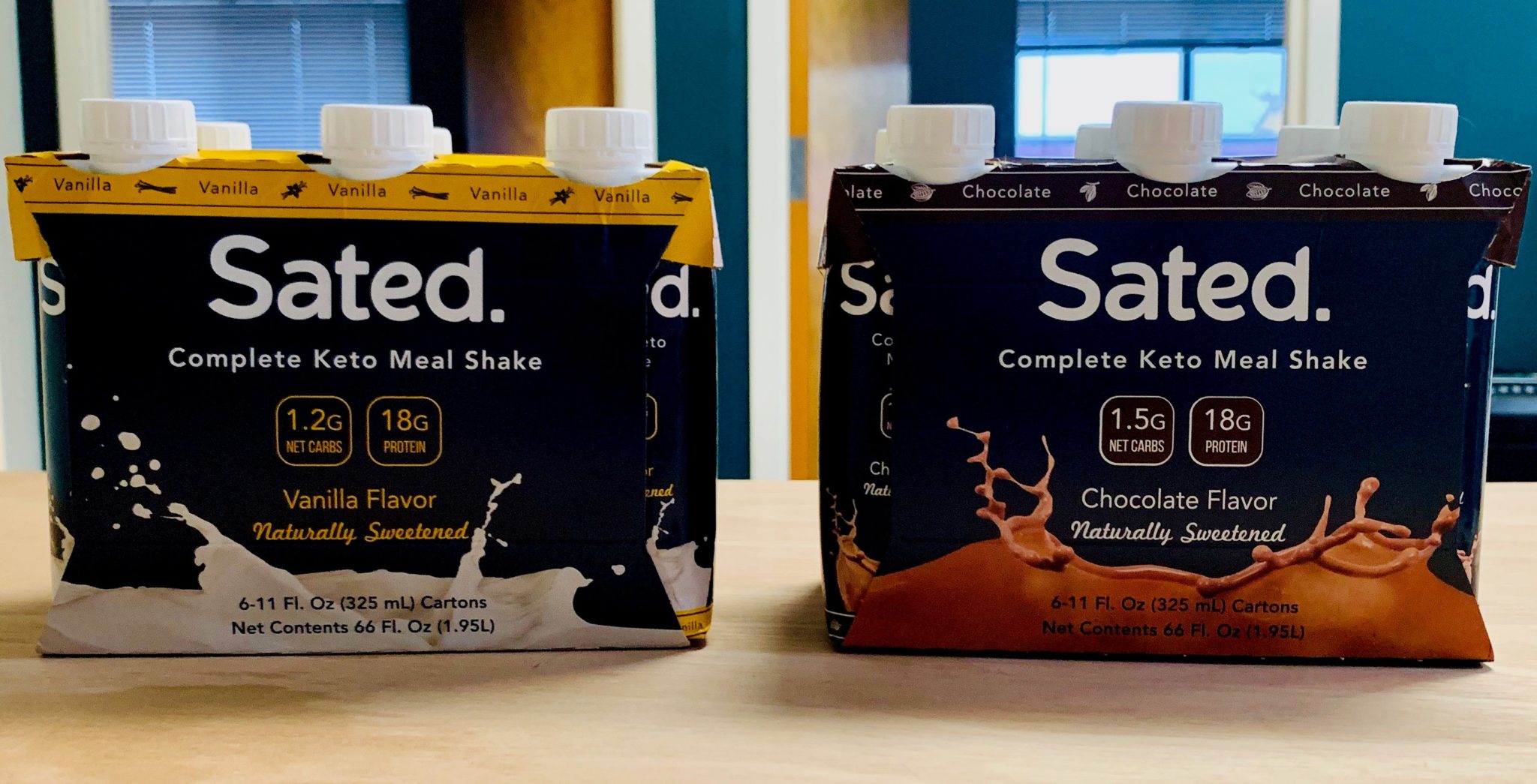 Besides the introduction of Base Noodles, the announcement that Sated Ready to Drink is finally ready to be shipped was the best news of the week. This is a very important development, since the Sated RTD has been delayed by almost a year. Nevertheless, it will be one of the first Keto RTDs in the market.
Sated RTD, A Crowdfunded Project
As reported on my Sated Ready to Drink review, it was initially a story of success. The project was put it Kickstarter and within hours reached the funding goal. It showed that there was a big interest for a keto meal drink.
As such, the project was meant to be shipped on Q1 of 2019. However, due to issues in development, the Sated RTD was delayed and even seek further funding on Indiegogo (where you can currently purchase it).
Where to Buy Sated RTD?
Sated Ready-to-drink (Complete Keto Shake) has finally been manufactured, shipping starts in just over 2 weeks.

Ted in Reddit announcement.
Thus, the shipping of the Sated RTD will start on the 18th of November. You can purchase the RTD in Indegogo; where they have some early bird deals active.
The shake is being offered in two flavours, Vanilla and Chocolate and if it is anything like the powder version (the best keto shake, in my opinion); it will be really good. In fact, I suspect that the texture and the taste will be better than the powder, due to the superior mixing in RTDs.
15% discount on the Canadian brand Vitalhouse (ships to US and CAN) when using the code "Spooky". This code is only valid until the 31st of October.
"Fall19" for $20 off and free sauce in your first order of Base Noodle.
That's it folks. I will see you here again next week. Stay tuned!