Hello everybody and welcome to this week's news rundown. It has been a week where the focus has been on Halloween deals; promotions and similar; thus we have seem little new. However, this is certainly the calm before the storm; since the brands are getting ready to rock as the end of the year nears.
YFood Powder and the Review Are Out
At the start of the week, a page with YFood Powder was leaked on their website. This was picked by the redditor u/onadairybasis who shared the news. Despite the German company fixing the issue ASAP, the word was out and I got really excited about the prospect of a YFood Powder.
The main reason for this was because I rate their RTD as the best tasting ready to drink meal replacement. Therefore, I was looking forward to discover more details about this product.
Before the end of the week, YFood announced the launch of their powder.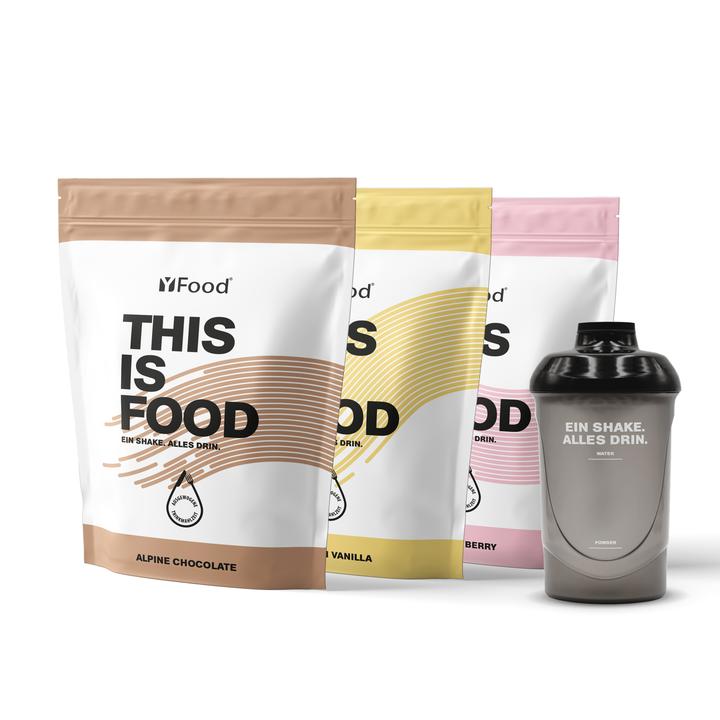 You can see all my thoughts in the YFood Powder review that I published last week; but in short it is a very similar product to the RTD. This is both good and bad.
On the plus side, it gives the YFood users a more affordable alternative and a more environmentally friendly way to consume their product. Powder based complete foods are ideal for that when compared to the RTDs.
However, it is so similar that it drags some of the nutritional deficiencies the RTD has. While in the YFood RTD this deficiencies can be excused due to the format limitation; I would have hoped to see improvements on powder.
"What the heck are you talking about?" I'm talking about the use of maltodextrin, high sugar levels and the fact that the ingredient list is so similar to the RTD. I would have hoped to see more complex carbs and less processed ingredients to ensure a better nutrition.
The reason why the German company has chosen to do this is simple: it ensures for a smoother and sweeter shake; which is easier to like. And arguably tastier.
Ample K Chocolate Is Out!
Another exciting announcement this week, for my US readers at least, was that Ample K is now available in chocolate. This is something that Ample has been working hard behind the scenes for a while; and I am very excited to see it is finally out.
Ample K is one of best keto shakes, but it has always been "dragged down" by the fact that they had only one flavour available. While 2 might not be as many as other competitors (Ketochow, Sated); it is twice what it was before.
Unfortunately, this flavour is currently only available for the keto shake, but I hope to see it for Ample O and Ample V, soon. In a similar note, this does not solve my main issue with the shake, which is not the quality of it, but the fact that they are still deficient in many micronutrients.
Either way, I think that if you live in the US and you want a not a highly processed shake Ample is a good buy, as stated in my Ample Review.
More News
Here is the summary of other things that have happened during this week:
Huel has introduced some new flavour boosts and replaced old ones. New ones are: Salted Caramel, Peanut Butter, Berry, Pumpkin Spice and Apple Cinnamon. Removed flavours boosts are: Caramel, Pineapple and Coconut, Cacao, Matcha Tea, Rhubard and Custard, and Toffee. Source.
Mana has launched an English forum. The Czech brand is making an effort to expand their English speaking userbase (focusing on the UK and US) so they have launched a forum to share your thoughts with other Mana users and ask the questions you might have about the product. You can visit them at https://discourse.drink-mana.com/
New Powdermatter flavours. Powdermatter is one of my favourite brands, however, it remains relatively unknown. Powdermatter Original now has a Neutral (not U&U) and Hazelnut option together with Vanilla and Chocolate.
Feed. shows how it the products are produced. It is a very interesting article on discovering how of Feed.'s meals are produced from start to finish.
It has been a week with many Halloween deals. However, those have sadly expired. New ones: