Who is Who CFS'19 | Küik, Runtime and Repas en Poudre
So here we are with the third installment of who is who in CFS'19, a mini series where I feature the different brands and media sites supporting the Complete Food Survey 2019. The Survey is a global initiative in order to understand the Complete Food market better. It is a mega collaboration between Latestfuels and other entities around Complete Foods. With all the explanations done, let's have a look to today's featured sites: Küik, Runtime and Repas en Poudre.
Küik: The Thinnest Shakes in the Market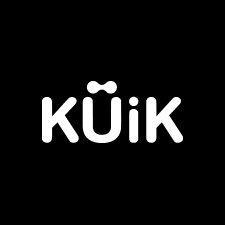 Küik is a Spanish brand and one of the latest brands to offer a Complete Food option. They are a brand full of energy and enthusiasm that offers incredibly thin shakes that are slowly conquering the Iberian peninsula. Interestingly enough, they are a brand that has put their attention on the gamers, like the company I will discuss next.
Who is Küik?
Küik was born as a team of 3: Roxane, a law student; Albert, a pharmacist in charge of the nutritional aspect and Enric, a pharmacist as well. Like many other Complete Food, it was inspired in the American brand Soylent. Enric and the others realized that there was not such a product in Spain; where a quarter of the population was skipping a meal a day.
Since the inception, under the umbrella of Laboratoires Grand Fontaine, they have been growing their customer base, primarily in Spain and Portugal.
As a brand, Küik has an energetic and positive spirit, that focuses on providing people with pharmaceutical grade nutrition with minimal environmental impact. They have also grown the team with the additions of Gilles, Nuria and Alicia.
Küik Products
Indeed, they are quick meals that you can have ready like most Complete Food. The most distinguishing feature of Küik's powders is the texture; they are unbelievably thin!
As for now, they only offer one powder product, available in Unflavoured and Vanilla flavours. Nevertheless, they have 5 flavour boosts available, too: Vanilla, Chocolate, Cookies, Strawberry and Vegetables (savoury).
Currently, their powders are non-vegan, but they are developing new iterations that would be suitable for vegans; so keep an eye on them.
All taken into account, Küik are a very interesting company that will be the go to for those who like their shakes thin. Trust me, you will be very surprised by their unique texture.
---
Runtime: Meals For Gamers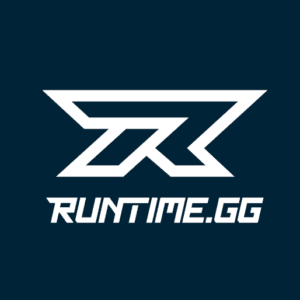 In fact, the German company is one of the rare instances in this market where they have a very defined target audience: gamers. All the brand seems to be focused on providing the optimal fuel for e-sport enthusiasts, professionals and casual gamers. The looks, the vibes, the marketing, even the products are centered on these set of people.
Does that mean that you cannot buy from them otherwise? That you need a game-pass to purchase from them? No. Their shakes are nutritionally complete meals, just like other products in the market. Plus, they have some of the best tasting shakes; such as, Next Level Meal Coconut.
Like discussed above, Runtime is a company by gamers for gamers. Founded by Raul del Cid in 2017, they collaborated with Dr. Luz Graumann and CLG's League of Legend Coach Weldon Green. Runtime is all about E-sports and gaming; and since their inception they have backed multiple E-sport teams (BIG CS:GO team) and personalities (Tweeday).
On top of that, they are always present on gaming events like Gamescon, and participate in multiple giveaways together with gaming peripherals. Besides, the collaborations, the illustrations, ultra-colorful art style and the marketing-style all are perfect examples of Runtime's essence.
Runtime Products: All About the Taste and Performance Boosters.
I say so with admiration to the flavours that they have been able to accomplish. Next Level Meal Coconut and Original are among some of my favourite shakes.
Next Level Meal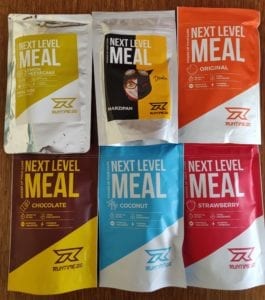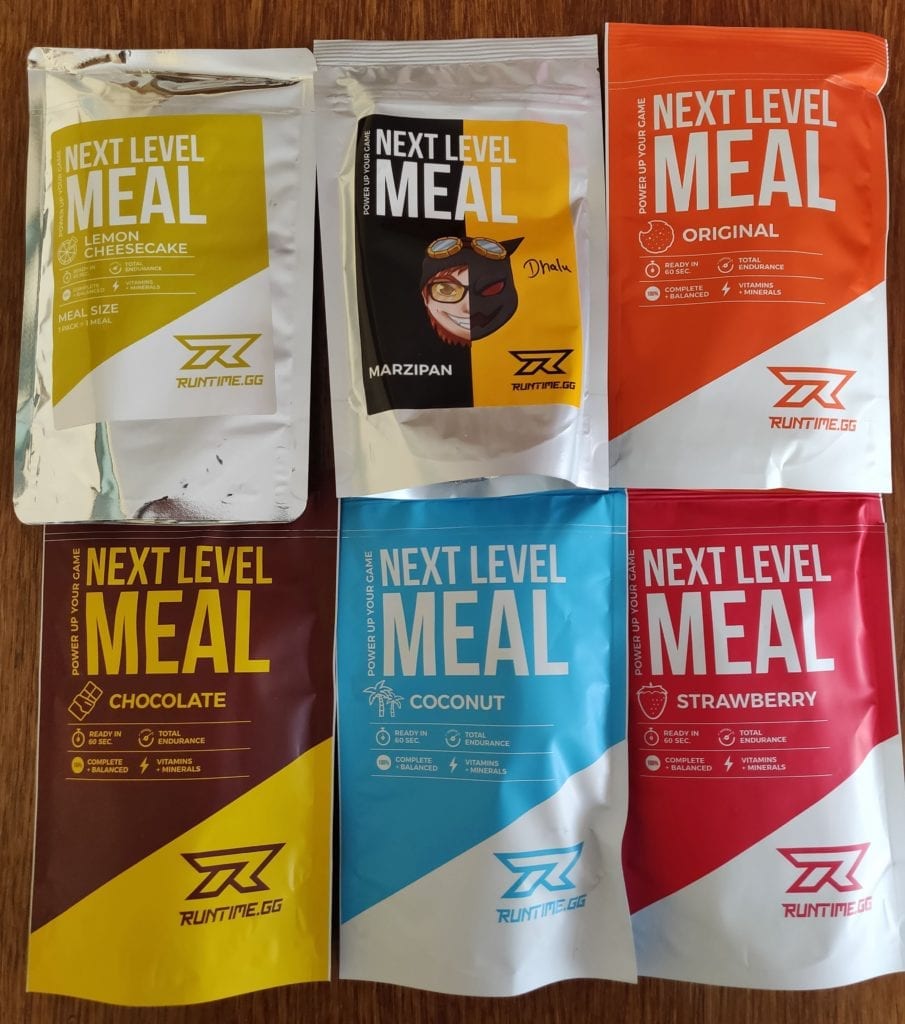 This is the meal replacement powder by Runtime and their best-selling product. It is a combination of awesome flavours and great tasting formulas; with full and balanced nutrition.
You can buy Next Level in individual pouches (600kcal) or tubs in up to 12 flavours; including, Original, Chocolate, Strawberry and some of my favourites like Lemon Cheesecake and Coconut.
Overall the shakes are thin, sweet and easy to like; certainly one of the best brands to start Complete Foods with.
Liquid Meal; the RTD
This is latest addition to their array of Complete Food products. A protein packed, milkshake-like ready-to-drink shake. 500kcal and all the nutrients that you need in the most convenient form possible. With 35g of protein per bottle, it is also the highest for any RTD; thus a great treat to fuel your workouts!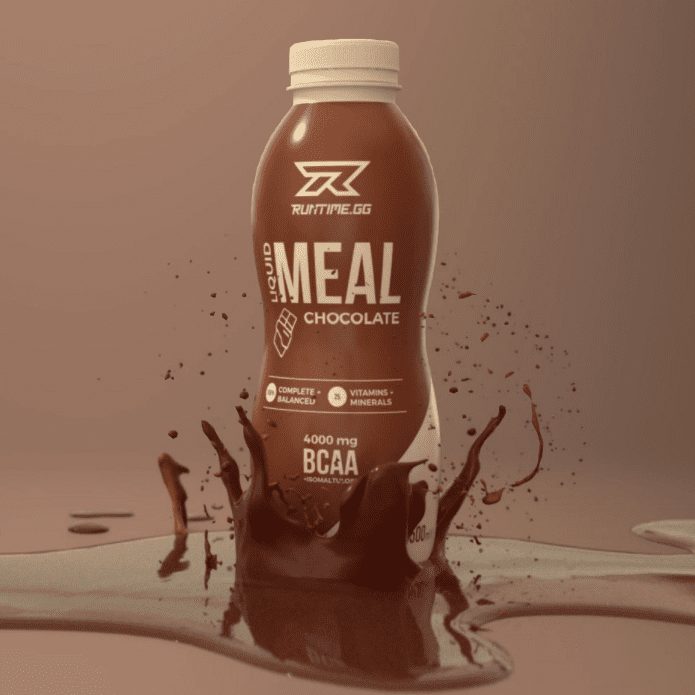 Others
Besides the RTD and the powder, Runtime also offers other products that are geared towards gamers. Performance Drink and OP Shot are two booster drinks that can help you with increasing focus and reducing tiredness.
On top of that, they also offer a snack bar (not truly a meal replacement bar) that can be a tasty treat for any occasion. This is Megabite, a 250kcal bar packed with BCAAS, effective to satiate your hunger between meals.
In summary, Runtime is a great brand for those who are passionate gamers or are fans of sweet tasty shakes. The best way to start with Runtime is using their Starter Pack, which contains 7 flavours of Next Level Meal, 2 Performance Drink and 2 Megabite, as well as a, cool shaker of your choosing.
---
Repas en Poudre, The French Complete Food Blog
Unlike the other two, Repas en Poudre (translates to Meal Powder) is not a Complete Food brand, but a blog. In fact, Repas en Poudre is a must visit website for any French Complete Food enthusiast. It is a blog written with a lot of style and knowledge. Particularly about the French scene, it is always first discussing the ultimate developments by Vitaline and Feed. (two great French brands).
Despite the fact that the blog is written in French, thanks to the awesome Google Translate tool you will be able to read it in English. Yes, it will not be the same as reading the original, but you can still grasp the fine humor and irony in Nicolas' writing.
Who is Nicolas?
Nicolas Robaux the owner and sole writer of the blog Repas en Poudre. A man that has been around the French Complete food scene for a while and it is greatly regarded among the French brands. With some background in journalism, he really brings life and joy to the topics that he debates.
Why Visit Repas en Poudre?
Unlike the reviews in Latestfuels, the ones in this site have a more cured style. They are also much shorter, which makes them easier to read. On top of that, the reviews have a stronger focus on the taste of the products. It seems that either Nicolas' palate or ability to describe the taste of the products is better.
Besides that, the coverage is more focused on the French scene, where he is always the first to cover the products. Thus, if you are an European reader and you are interested on what the French are cooking, his blog will be the ideal spot for that.
All in all, it is another website focused on Complete Food, with different opinions to Latestfuel's and mine. One with a different style, and articles that are generally much easier to read (with the translator on). Go and check out what he writes!
---
Conclusion
Another instance of 2 very interesting European Complete food brands. This time, they are brands that are relatively new, but have come with a set idea of how to triumph in the market. It is particularly interesting to see how both have targeted gamers and console enthusiasts.
On the other hand, Repas en Poudre is a site that does exquisite reviews of Complete Food with an specialization on the French brands. Certainly a good website to visit from time to time.
Speaking about time, have you taken the time to fill out the survey, yet? It is only 10 minutes and you can win a price worth €85!