Who Is Who CFS'19 | PowderMatter, Queal and Satislent
It is the last week of the 2019 Complete Food Survey, the last chance for you to have your say. However, before we close down the show, there are a few more brands that I want to introduce to you. On the 4th edition of Who is Who CFS'19, I will briefly talk about Powdermatter, Queal and Satislent; 3 brands with great affordable meals.
Powdermatter, A Diamond in the Rough


Without a doubt, Powdermatter is one of the most unique Complete Food brands; offering a very high quality, but affordable meal replacement shake. It is also one of my favourite shakes, and picked as best meal replacement shake in the UK.
The reason for such high praises is a very unique carbohydrate mix, with buckwheat, amaranth and quinoa; paired with a nutritionally very well rounded product. You can enjoy such a meal for as little as €1/400kcal, making it one of the best deals in the market.
Who is Powdermatter?
Unlike some of the other brands discussed in this series, Powdermatter is a small company, a one man army. Dirk Tiren is the owner and the producer of the shakes. He is a man that believes that good and natural, does not mean expensive.
Once a surgeon, he quitted his job to pursue his hobby, nutrition. According to him, he put countless hours into learning on the topic to create a shake that could feed him, his family and his customers.
Don't think, just drink

Powdermatter slogan.
The company truly feels like the vision of a man, a reflection of his passion, and while there are certainly some shortcomings; it is a brand that is worth trying out.
Powdermatter Products: No Maltodextrin, No Oats
For such a small company, Powdermatter really stands out with its products. Firstly, there is the "no maltodextrin" policy, an ingredient often seen in other brands. Secondly, you will be surprised of finding no oats on neither of the Complete Food powders. Finally, you will be surprised by how affordable the products are.
Powdermatter Original
These is the product that I would consider more suited for the general population. It is available in 3 flavours: Vanilla, Chocolate and Unflavoured & Unsweetened; and it comes on bags of 12 meals (400kcal).
It has a 40C/30P/30F split, with a very interesting carbohydrate mix: buckwheat, amaranth and quinoa. A Complete Food very low in sugars (0.8g/400kcal), low in saturated fats, and with plenty of healthy fatty acids.
Nuts Mania
This is within the "Premium" line, and it is a Complete Food shake mainly based on nuts and natural ingredients. It has 70% of organic and real food ingredients; although it does use soy protein isolate and an artificial vitamin-mineral mix. No artificial sweeteners, though.
Nevertheless, it has a lower protein content than Original (20%) in exchange for some more fats (from nuts) and carbs.
In conclusion, even though Powdermatter is a little rough on the edges (the website and the presentation), it is a truly remarkable brand, and one that you should definitely try.
---
Queal Beginner Friendly Brand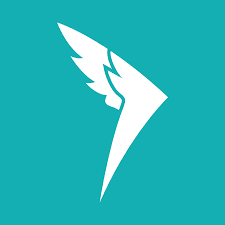 Queal is one of the oldest and most well known brands in the industry. On top of that, it is the old organizer of the survey and a well loved brand in the market. The reason for such appreciation is two-fold: the taste of their products; and their willingness to listen to feedback.
In fact, Queal is one of the companies that works the customer-company relationships the most; with an excellent customer dashboard and regular update blogs.
Who is Queal?
Queal is a Dutch brand founded by Floris Wolswijk and Onno Smits that has established themselves as European reference. It is a brand that I would mostly use positive words to describe; cooperative, transparent, beginner friendly and jovial.
Perhaps, their willingness to listen the customer, improve their buying experience and their say in the future of the company is one Queal's better attributes. In fact, they have one of the best subscription programs out of any brands.
Queal Products: Flavours and Options
Another strength of Queal's is the amount of products and flavours that you can choose from. While their line-up is ever changing, like in most Complete Food brands; you will always found various meal replacement powder options, meal bars and more.
Steady; Complete Food Powders
The Steady line is the core of Queal, 4 variations of their powder-based meal replacement powders: Standard, Agile, Athletic and Vegan. The first 3 are available in 7 flavours, not including a monthly limited edition (available in the Standard version).
Refreshingly, not all powders are vegan, and they use whey protein instead for Standard, Agile and Athletic. All powders come in bags of 3 servings, which add up to a day.
GO Bars and Ready
These are the "solid" Complete Food options for Queal; a meal replacement bar and nutritionally complete oatmeal (porridge). The first is currently undergoing changes, but it has been one of the best meal replacement bars in the market.
Queal ready, on the other had, is a very unique product, perhaps only comparable to Huel Granola. When I tried, it was a very positive surprise, and a meal I would have every morning.
Therefore, if you have never tried Queal before, do it now. Start with the taste tester or the try out deal, which let you taste the different flavours and products for less than €50!
---
Satislent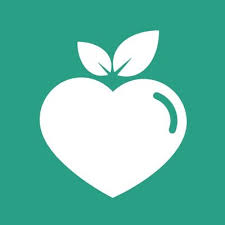 This is the second Spanish Complete Food brand, and one that offers something different. When you have Satislent shakes, you will experience different flavours; with a very Mediterranean spirit. A spirit founded on using local ingredients, such as, "golfio" (toasted cornmeal) and olive oil.
As such, Satislent has a very enjoyable product no one else offers. On top of that, it is a brand with multiple flavours and very affordable pricing.
Who is Satislent?
Satislent is another rather small brand, but with very strong foundations. As mentioned above, it is a company that tries to give the "Spanish touch" to the Complete Food concept by using local ingredients.
It is a brand that is trying to make a name on the tough Spanish market.. A customer who is less likely to buy Complete Food due to cultural believes and habits. Despite that, Satislent displays a fighting spirit and a full believe that Complete Foods can help the world with more sustainable and convenient food options.
Satislent Products
The Spanish brand offers two meal replacement powders and one Complete Food bar option.
Satislent Powders
The main products are the powder-based meals; which are available in individual bags and "family bags" (7 meals of 670kcal). These are available in 6 flavours (Vanilla, Latte, Chocolate, Strawberry, Lemon and Coconut); which do not include SatisUp (with extra caffeine) and Satislent Sport (a more protein rich mix).
The shakes have a nice toasted corn plus olive oil background taste that makes them really tasty. A flavour profile that no other shake has and goes very well with some of the flavours. The powder is vegan based, and it is lower in fats than many other competitors.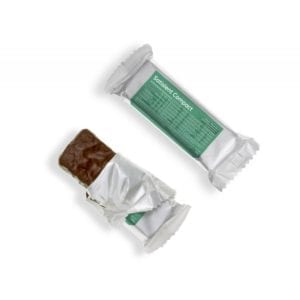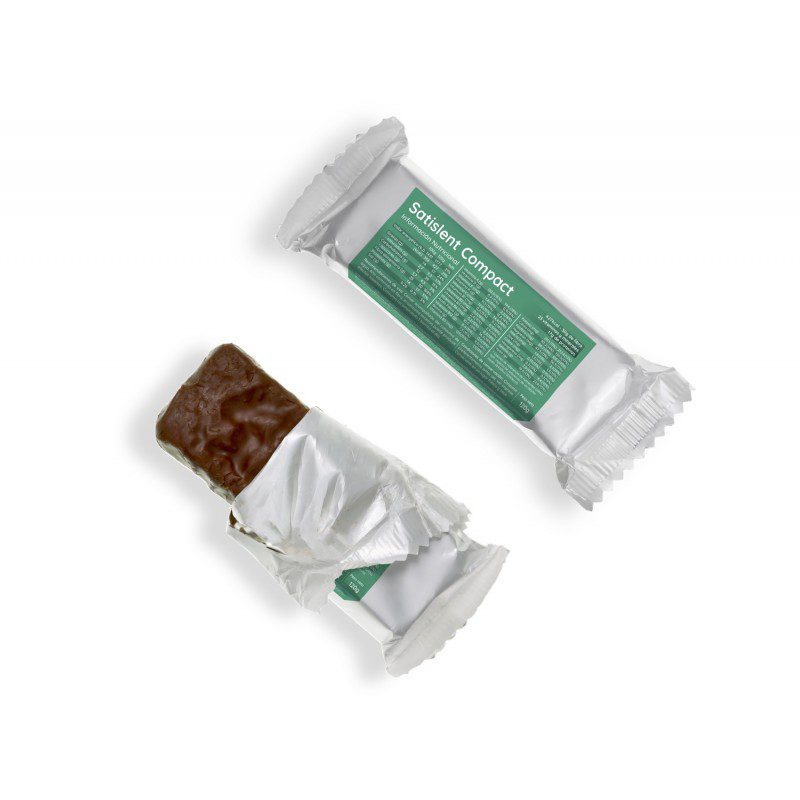 Satislent Compact
This is the meal replacement bar option; a puffed riced based bar with awesome chocolate coating on top. With 400kcal per meal, it is one of the few "real" meal replacement bars. It is a very pleasant bar to eat, while it might be a little dry for some.
If in Europe, Satislent is a brand that you should try, perhaps by buying the Starter Pack that provides you with 7 meals (670kcal), all with different flavours. Not only the taste is unique, but the pricing is very affordable (€1.21 at cheapest) which is a nice plus.
---
Conclusion
The brands discussed today are among my personal favourites, something that might have caused some bias on the writing. Satislent and Queal achieve flavour diversity and affordability; while Powdermatter shines due to the nutritional output (as well as price). Therefore, for those that care about flavour above anything, the first two might be the most interesting shakes.
Regarding the Complete Food Survey, this is the last week that you can share your opinion. We have currently over 600 responses, but that is still far from the 1,000 that I would like to reach. Therefore, I would really appreciate if you could fill or share the survey!