Base Noodles Review | The Most Complete Noodles to Boost Your Diet
Base Food is a Japanese company that makes different meal replacements. No powder based or ready-to-drink shakes; but balanced noodles and bread instead. Noodles of such quality that have been used highly rated restaurants (Ramen Nagi, Pepe Rosso) in Japan and USA. Now, they have expanded to the US West Coast and they sent me a sample of Base Noodles to review. This has been one of the most positive experiences I've had, since I started reviewing complete foods. Let's see why.
Note: While the number of things that I don't like is larger, the importance is much smaller and the overall feeling is overwhelmingly positive. Base Noodles are not here to replace my shakes, but to offer me a great complete alternative for my evening meals.
What I like
1. High protein content. More than 29g in less than 400kcal is high even for powder options.
2. Fresh. It was one of the features that surprised me the most upon receiving them. This is fresh pasta and needs to be stored in the fridge. It brings something extra to the tasting experience, a freshness that it's hard to find in the compl;te food market.
3. It's just pasta/noodles but nutritionally superior. The have no added sugars, plenty of protein, low sodium content and all the essential nutrients from vitamins to omega-3 fatty acids. They are just super noodles.
4. Flexibility. These noodles can be paired with almost anything. The base taste is there, but it works well with most Italian dishes, can be used for ramen, or cooked on a stir fry. If money is not an issue, they should be your replacement to all noodles and pasta.
What I dislike
1. Price. $5 per meal is very expensive, let's be honest. Particularly if we compared to normal noodles that might be some of the cheapest food in the planet. Base Noodles will not fit everybody's budget, unfortunately. You will have to pay extra for the freshness and the completeness.
2. Need to flavour them with something . Despite praising the flexibility that they offer, you will have to do a little bit of thinking and cooking. On their own, they are just plain old boring pasta.
3. They don't last as long as other complete food. If you are used to ordering in bulk, storing your complete food in the pantry and not having to worry about the expiration date; you will have to rewire your brain. Base Noodles last about a month and need to be stored in the fridge.
4. Only available in the West Coast (US). It will never be too soon to be available in other places.
5. Not vegan friendly. While this is not an issue for me, many people consuming complete are vegan, so it would be great to see an option for them in the future.
6. Shipping fee is $7.
Improvements
1. I can't wait for Base Bread. Base Noodles are great, but Base Bread seems to be the more portable option. Looking forward to have that available in the US.
2. Availability.
3. Buy button in desktop can be hard to find. While in mobile it works well, in your desktop the purchase button will be located in the bottom of the screen and not close to the product, where is usually located.
Base Noodles are very different to anything I have tested previously as complete food products. I have experienced, powders (savoury and sweet), ready-to-drinks, bars and other snackables; but no ramen or pasta options, yet. In fact, I love pasta and ramen (who doesn't), thus I was extremely curious to see how they compared to the "real" thing.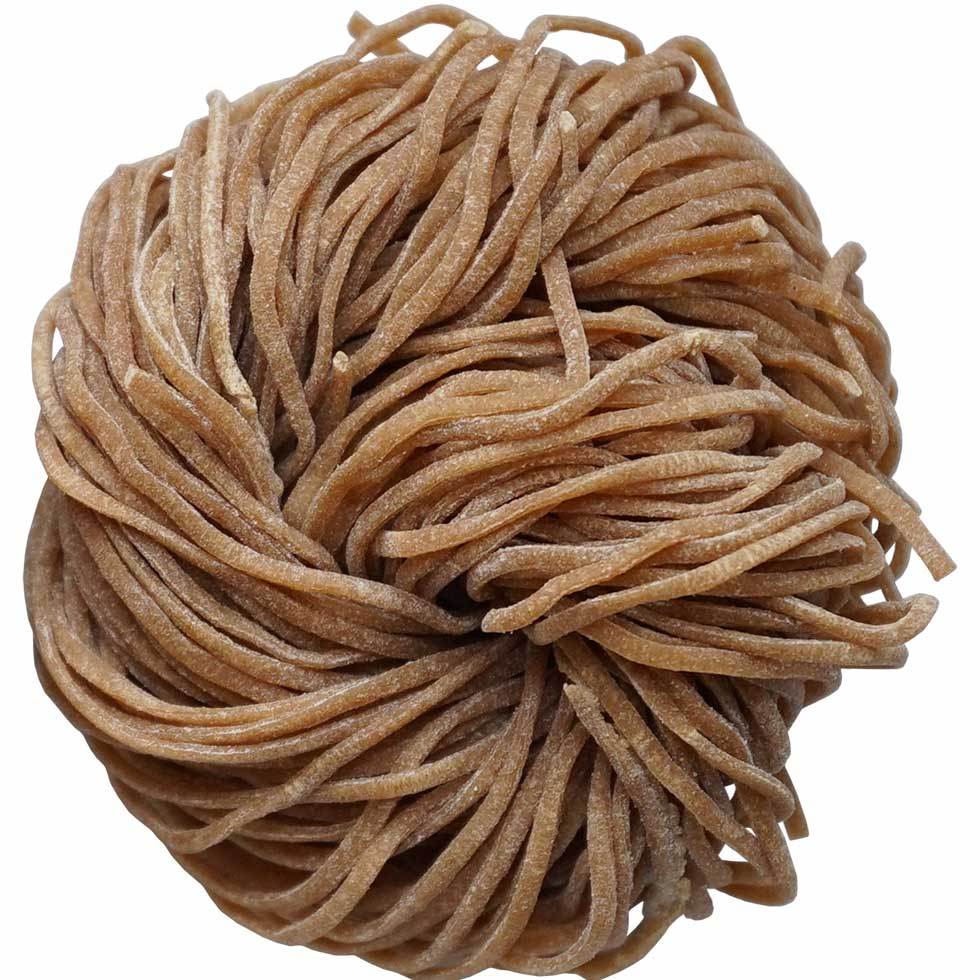 In short, they reminded me of fresh egg-based whole wheat pasta. Like the ones that you can buy in the supermarket, but only in the refrigerated section.
On their own, they are going to be boring. You will definitely need to flavour them with broth, olive oil, cheese, spices, sauces or something. I suggest that the toppings you use are good, since they will have a big influence in the final taste.
Eating the noodles, they are chewy and soft; slightly harder to eat than normal pasta. One thing I've noticed is that they are very very filling. I had them in ramen style (soup) and "Italian"-way (with tomato sauce). Both times, I was more satisfied after finishing the meal than when I used regular noodles/pasta.
Overall, I thought they were great and I only wished I had more so I could try them in more variations (stir fry, pad Thai…). Must try if you live in the West Coast.
What PRODUCTS does Base Food offer?

As seen from the picture above, the line up of products Base Food offers is quite unique. Instead of creating powders or shakes; Base Food is trying to reinvent staple foods that have been around for centuries. Food that we are accustomed to, but with more nutrients and a more balanced macronutrient profile.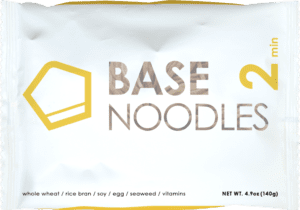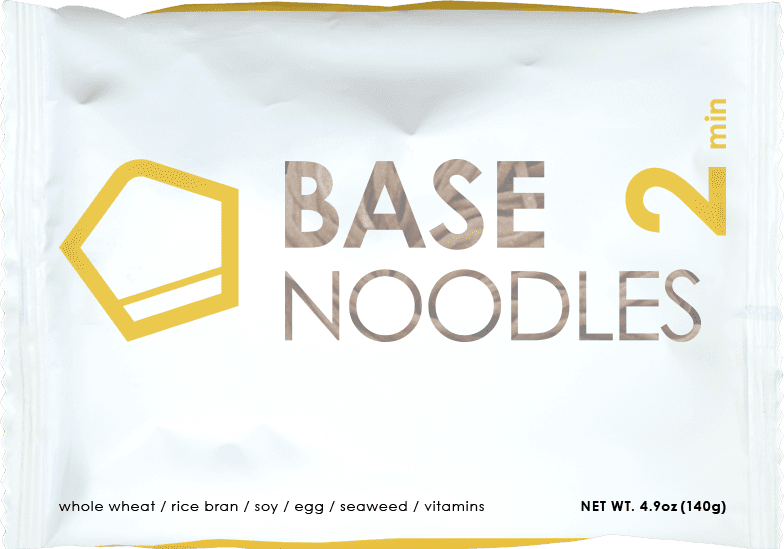 Base Noodles
Meal Replacement
Solid
384kcal/meal
44C/30P/26F % of Energy from
0.0g of sugars/1.5g of Saturated Fats per serving
Starting at: $4.99/400kcal
Cheapest: €2.68/400kcal
Allergen: Wheat, Soy, Eggs
---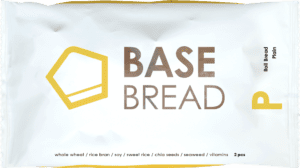 Base Bread
Meal Replacement
Solid
441kcal/meal
51C/25P/24F % of Energy from
Brief Base Bread Review
This is mostly a Base Noodle review. Thus, I apologize for not including much info about Base Bread, but for now it's only available in Japan and most data is in Japanese (which I'm unable to understand).
One meal, will cost you ¥390 and it will provide you with one third of your daily micronutrients. With 441kcal per meal, it is slightly more caloric than Base Noodles and contains less protein and more carbohydrates.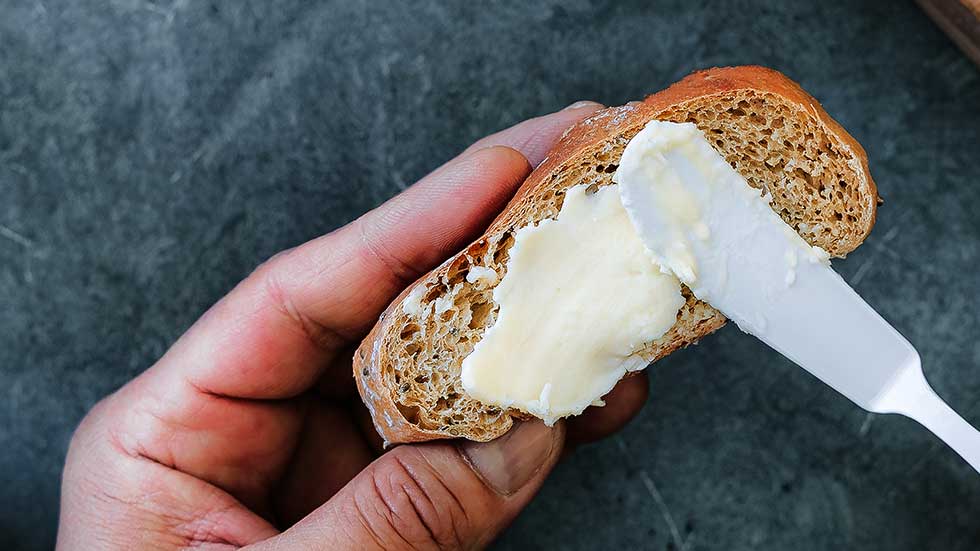 Base Bread, and perhaps Base Noodles too, are better used as a base for complete meals, as they provide you with all the micros you need at only 1,200kcal.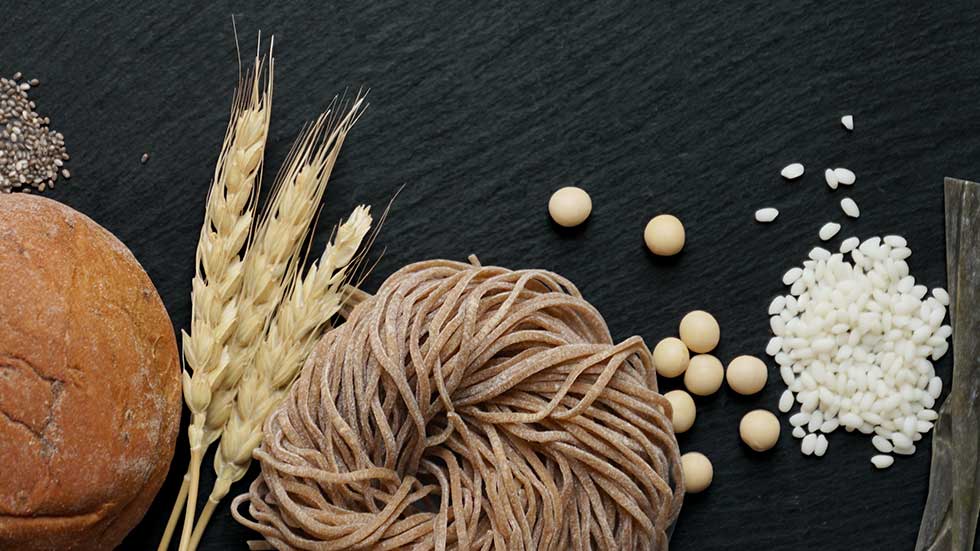 In this section, I will only focus on Base Noodles, since they are the only product available in the US.

The base ingredients of the noodles are wheat, soy flour and tapioca starch. However, they also contain seaweed, flaxseed and eggs to provide you with other necessary macronutrients.
Ingredients: Wheat whole flour, water, wheat gluten, soy flour, tapioca starch, rice bran, potassium chloride, dried egg yolk, flaxseed oil, acetic acid, dried egg whites, seaweed powder, vitamin & mineral mix.
Carbs
Per serving:
Total 49.5g, 17% of DV.
Sugar: 0.0g, 0% of DV.
Fiber: 8.4g, 34% of DV.
The most striking feature of Base Noodles, nutrition-wise, is without a doubt the lack of any sugar. This is a very welcome feature, particularly in the US, where hidden sugars have been running rampage and are believed to be a major cause on the obesity epidemic.
The reason for this is the use of complex carbohydrate sources: whole wheat flour, tapioca starch and wheat gluten, among others.
On top of that, you need to take into account that Base Noodles will have 35% less carbohydrates than the average noodles; due to containing protein and fat within them. Thus, this makes them have a lower glycemic index and can be ideal for those trying to cut out on carbs.
Protein
Per serving:
The value above is incredibly high, even for conventional meal replacement shakes (e.g. Huel has 29g per 400kcal and it's one of the highest). Due to this, Base Noodles could be the ideal ingredient to use for your post-workout meals.
Most of the protein comes from soy flour (~40-50% protein content), which is often the precursor to soy protein isolate. Other sources include whole wheat flour (16% protein content) and egg whites.
Out of the three, egg whites and soy are the highest quality protein sources. Both have high PDCAAS scores, which reflects a well balanced amino acid composition and easy absorption. On the opposite hand, wheat scores 0.25 and lacks many essential amino acids.
Nevertheless, Base Noodles is a complete source of essential amino acids.
Fats
Per serving:
Total: 11.0g, 13% of DV.
Saturated: 1.5g, 7% of DV.
Cholesterol: 79.9mg, 26% of DV.
All the flours will provide some of the fat content (whole wheat, soy); but in order to provide you with the omega-3 necessary the mix also contains some flaxseed oil.
The Japanese version of Base Noodles has 1.9g of omega-3 (most likely ALA) per serving and 1.6g of omega-6. The US version hasn't yet tested the exact numbers; but I would expect them to be very similar. Either way, both the ratio and the quantity of these essential fatty acids seems to be great.
Micronutrients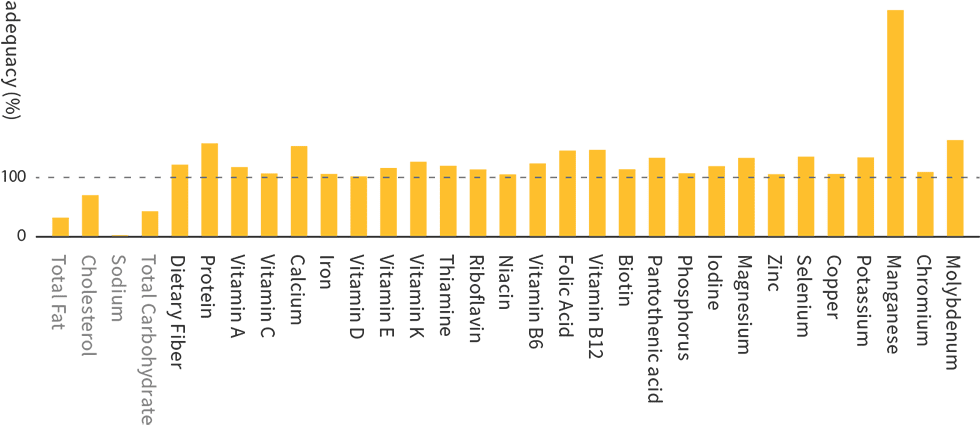 The graph above shows that 3 meals of Base Noodles would be enough to provide you with all the micros stated by the daily values (for a 2,000kcal diet).
Allergens
Base Noodles contain wheat, soy and eggs. Therefore they are not suitable for vegans.
As shown during this review, Base Noodles are a very special product, therefore they currently not have many competitors.
While they can be a great Soylent alternative for those who are bored of drinking shakes or a complementary tool to have more complete food meals; there is only one direct competitor: Vite Ramen.
If you are looking for more portable options; then I would recommend you looking at our selection of best meal replacement shakes.
Vite Ramen is a US based brand that has created the first complete instant ramen. The brand has had much success in the US and the reviews have been very positive. Similarly to Base Noodles they use noodles, but these are dried and have nutrients on another pouch.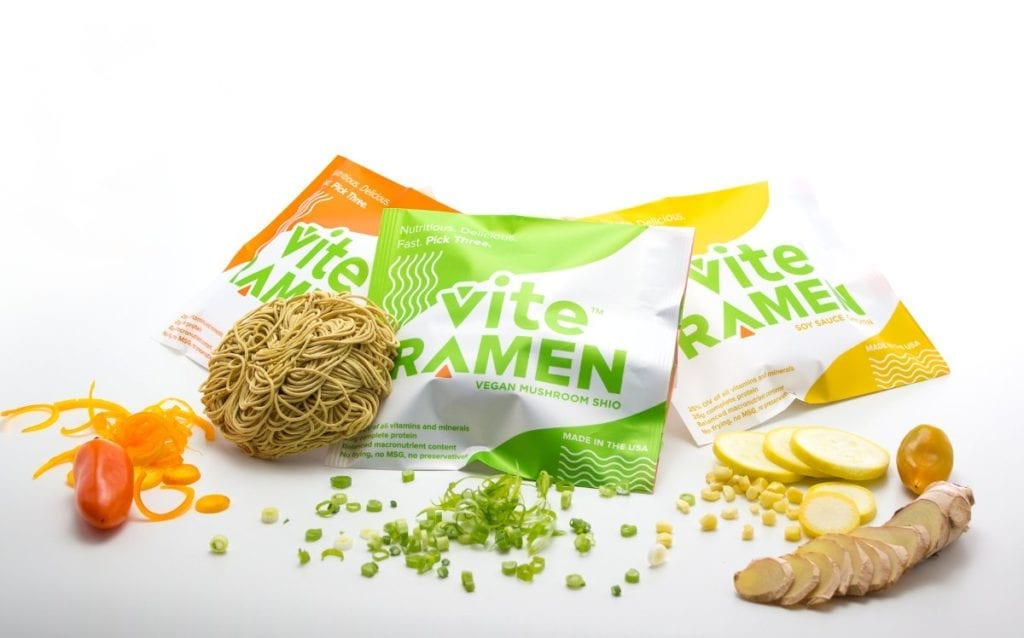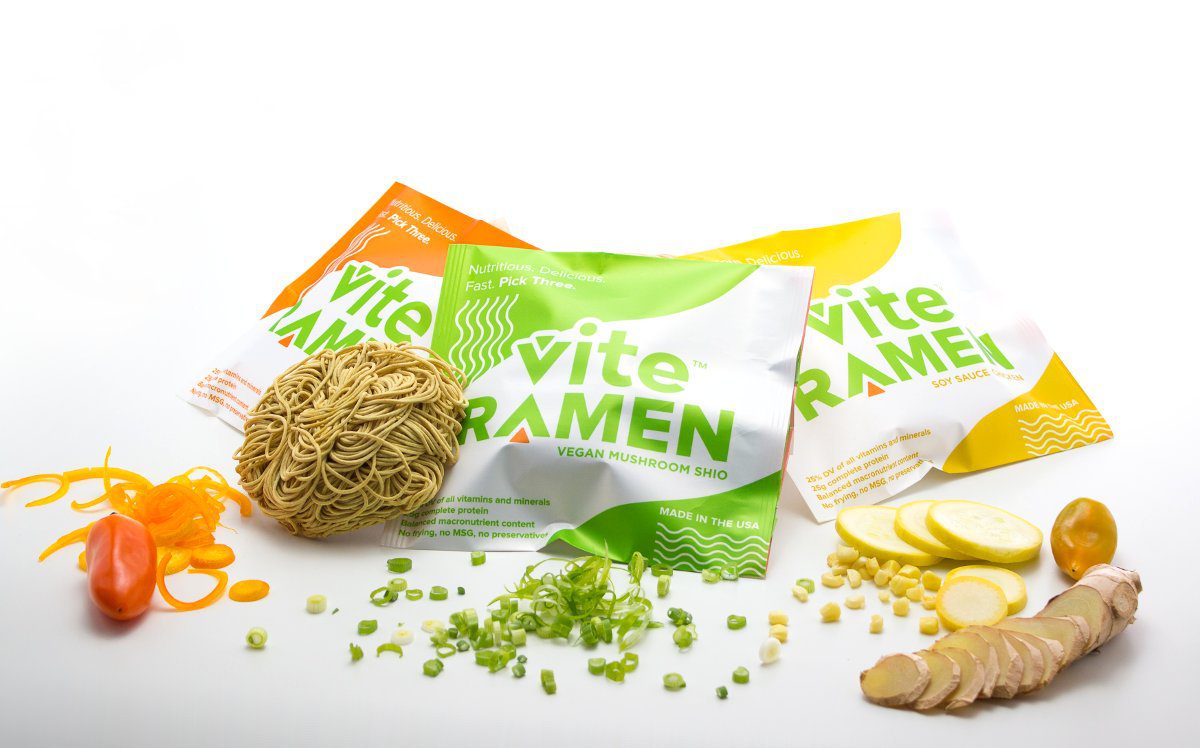 Flavours
Base Noodles: None.
Vite Ramen: Vegan Miso, Garlic Pork, Soy Sauce Chicken.
Price
Price

Base Noodles

Vite Ramen

US ($)
per 400 (expensive)
5.20
3.02
per 400 (cheapest)
4.98
2.87
Taste & Preparation
I have only had the chance to try Base Noodles, sadly. However, I must say that while the noodles do have a strong "whole wheat-egg noodle" base flavour; it will largely depend on the method of preparation.
On the other hand, while you can add your own topics to Vite Ramen (sauces, meat, herbs); the flavours are more pre-set (by the flavouring packet).
Besides, the Base Noodles noodles will be more fresh and soft (like fresh pasta); whereas Vite Ramen's will be dry and easy to break (like instant noodles before cooking). This is not a bad thing, but limits the use of Vite Ramen for anything that's not ramen.
In this regard, Base Noodles do offer you a bigger range of options; since they can be perfectly used as pasta (Italian) or as noodles in ramen (Japanese/Chinese cuisine).
Nutrition
Note that you will have a vegan option in Vite Ramen (Miso Vegan), whereas the noodles use by Base Food are not.
| | | | | |
| --- | --- | --- | --- | --- |
| per serving | Base Noodles | DV (%) | Vite Ramen | DV (%) |
| Energy (C/P/F) | 44/30/26 | – | 57/22/21 | – |
| Energy (kCal) | 384 | 20 | 500 | 25 |
| Fats (g) | 11.0 | 13 | 12.0 | 16 |
| Saturated (g) | 1.5 | 7 | 1.3 | 7 |
| Cholesterol (mg) | 76.9 | 26 | 5.0 | 0 |
| Carbs (g) | 72.0 | 26 | 51.0 | 19 |
| Sugars (g) | 0.0 | | 2.0 | |
| Fiber (g) | 8.4 | 34 | 7.0 | 28 |
| Protein (g) | 29.2 | 58 | 27.0 | 54 |
| Sodium (mg) | 48.4 | 1 | 530.0 | 23 |
What Should I Buy?
Vite Ramen will be the best option for the quickest meal and the one you need to put the least thoughts, too. An instant ramen that will give you a complete meal. Base Noodles will give you more flexibility, and they're better for Italian type cuisine. Plus, they are more expensive and they require more effort, too.
Base Noodles
Better nutrition and more protein.
More flexibility to cook with.
Lower sodium content.
Perfect for Italian, Japanese, Chinese cuisine.
Vite Ramen
Faster meal.
No need to think about flavouring it.
More affordable.
Vegan option.
In 2020, Huel launched Huel Hot & Savoury, which is another chewable complete food option. Worth looking into, if you are searching for alternatives to shakes.

Base Food is a company created by Shun Hashimoto, a Japanese entrepreneur who studied at the prestigious University of Tokyo. He created the company in 2016 in Tokyo itself, "with the vision of reimagining staple foods so that a healthy lifestyle can be accessible to all."
At Base Food, we believe that maintaining one's health should be effortless because everyone deserves to be in good health."

Shun Hashimoto, Founder and CEO
Packaging
Base Noodles packaging is very simple. The noodles come wrapped in a plastic pouch. However, be aware that they contain a small packaging inside to prevent oxidation that needs to be removed before you cook the noodles.
Shelf Life and Storage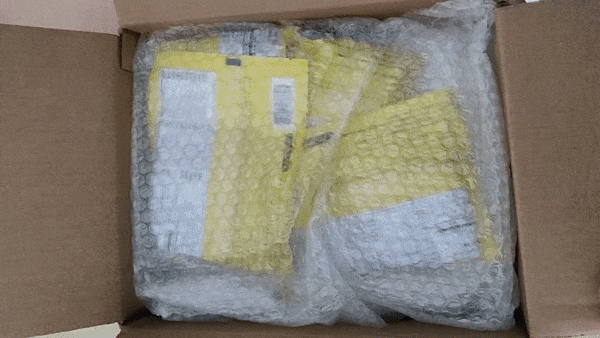 The shelf life of Base Noodles is only 30 days until delivery. After that date, the noodles will lose freshness and the quality of the product cannot be guaranteed.
This is a very different lifespan to your usual meal replacement shakes, so be alert!
On top of that, they need to be stored in the fridge and no in the pantry. This shows the freshness of the product; but does create few "issues" for those used to powders and RTDs.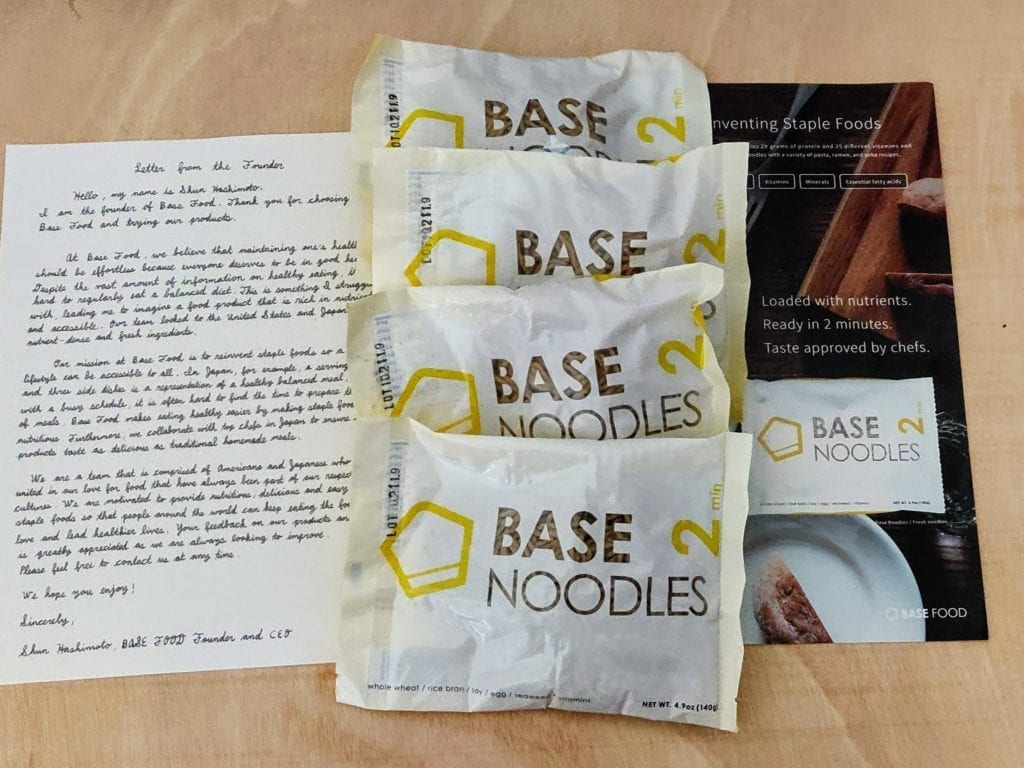 Shipping & Availability
As mentioned few times during this Base Noodles review, you can only buy them in Japan and the West Coast. Namely, in Arizona, Washington, Oregon, California, Nevada and Colorado.
On top of the limited availability, there is another "issue": you need to pay $7 for shipping. This is partially due to the limited network and userbase and I hope it will change in the future.
When asked about having free shipping in the future, this is what they said:
We are working on [free] shipping. Part of the reason why we don't offer it now is because our warehouse runs on 100% renewable energy and we use recycled material […] which added some additional costs. […] it most likely will be a staggered introduction, but it is something we are thinking about.

Michael Rosenzweig from Base Noodles.
How To Prepare Base Noodles
Instructions to cook the noodles are very simple. You put them in boiling water and cook them for 1-2 minutes (al dente). For softer noodles (use them in a soup, for instance) you can leave them for one more minute. Dry them if you are going to use them as pasta.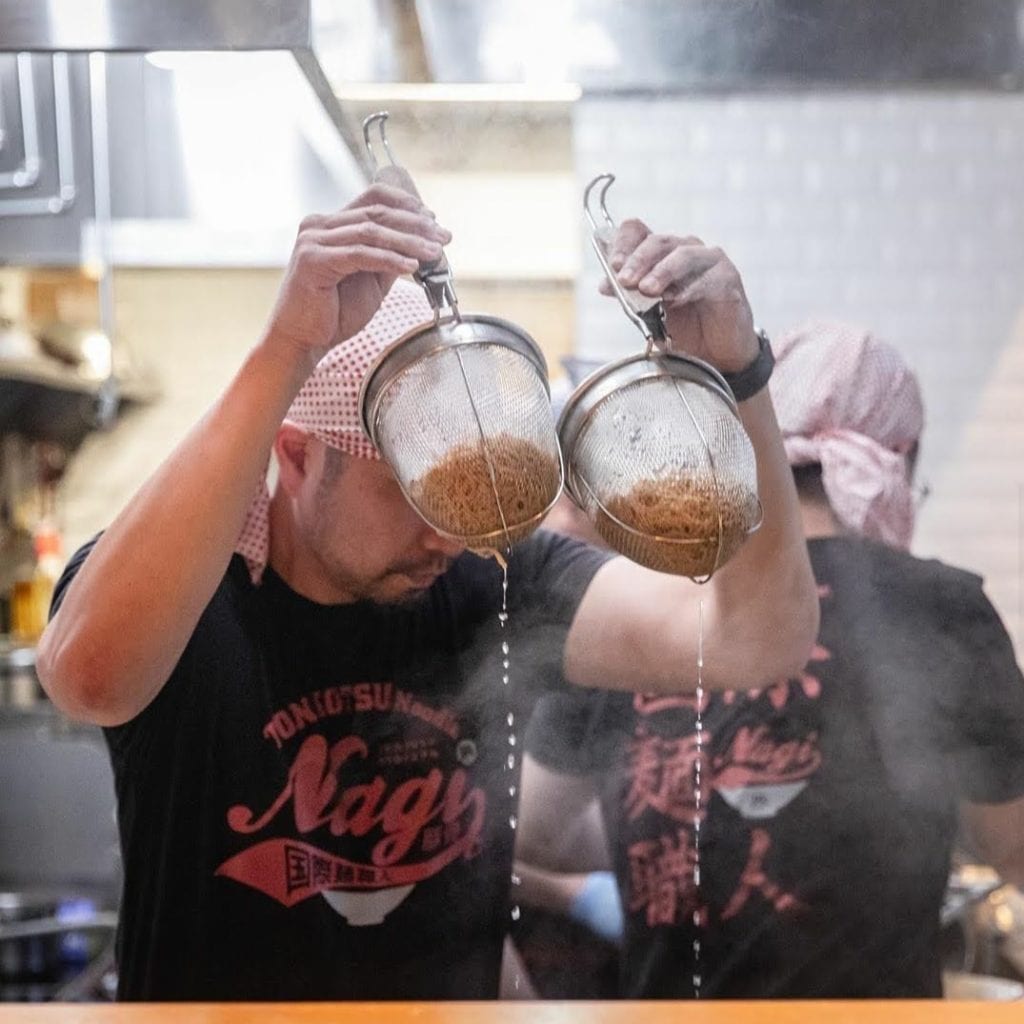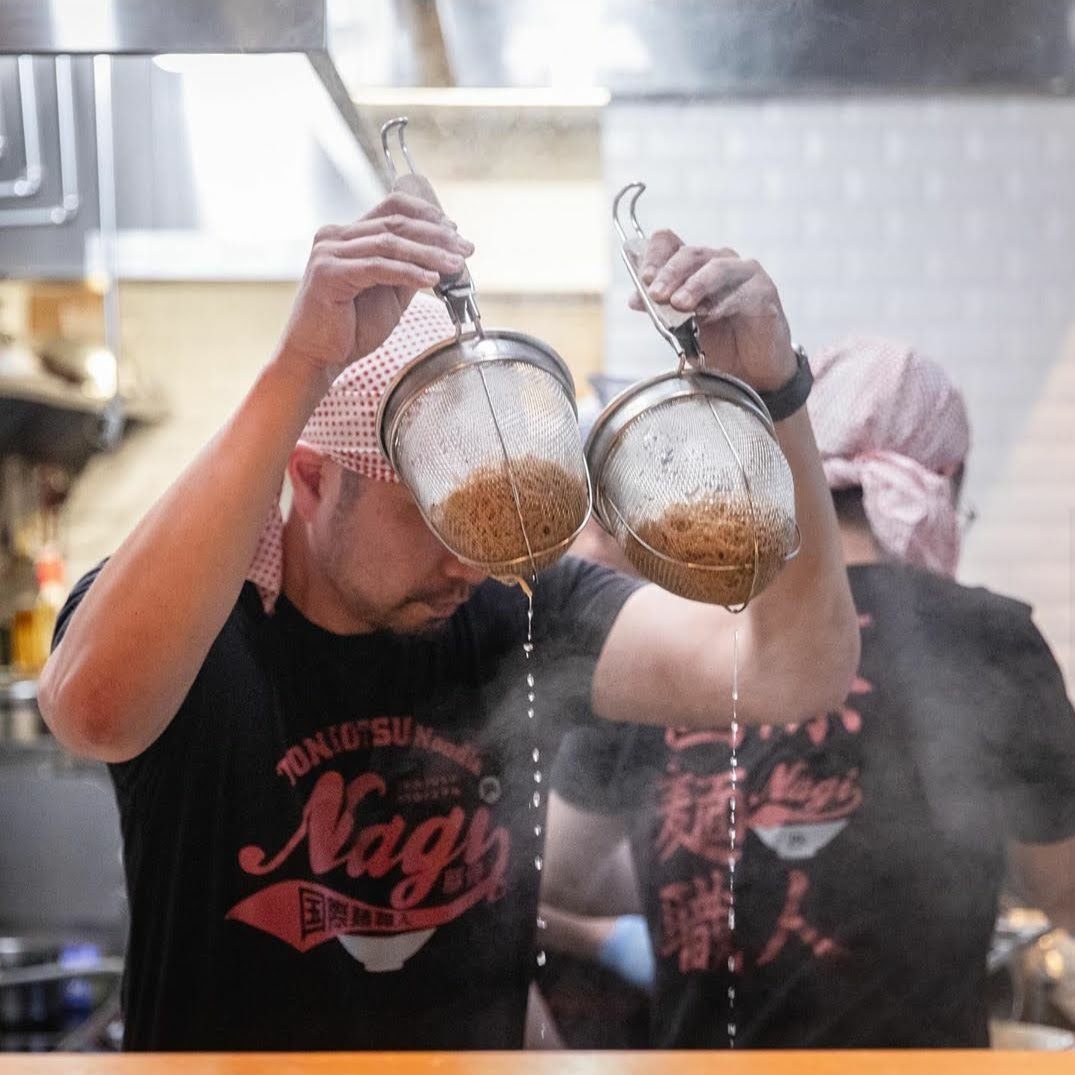 This will give you the noodles but they will have no flavouring. It will be like cooked whole wheat pasta.
Alternatively, you can use a broth (better if homemade) and boil the noodles in the broth (about 500ml per pack).
Base Noodle Recipes
Base Noodles with Tomato Sauce & Cheese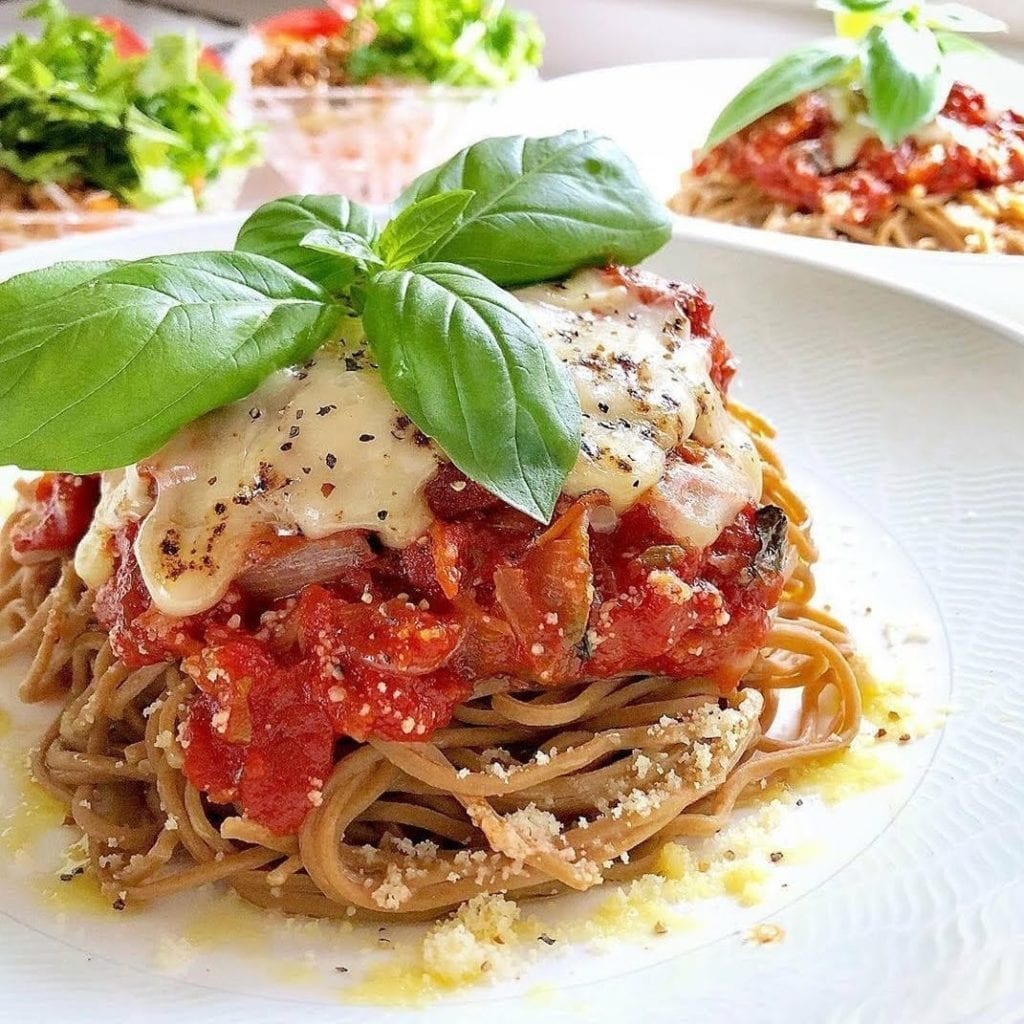 Ingredients:
Shredded Parmesan Cheese.
Olive Oil (1tbsp).
Tomato Sauce (2tbsp).
Method
Add Base Noodles to boiling water and boil for 1-2 minutes while stirring occasionally. Drain noodles and lightly rinse with water.
Pour olive oil in a bowl, add the tomato sauce and let it warm (optional to add garlic in this step).
Then add shredded parmesan cheese and mix. Serve warm.
For presentation purposes, you can layer them and add melted cheese on top with some basil.
---
Base Noodles with Minced Garlic
Ingredients:
Method
In a skillet, add olive oil and minced garlic. Cook in medium heat until garlic turns a golden color.
Add salt to boiling water, add Base Noodles and boil for 1-2 minutes while stirring occasionally. Drain noodles and then lightly rinse noodles with water.
Combine Base Noodles, cooked garlic and olive oil in a bowl and mix. Serve warm.
---
Base Noodles Yakisoba
Ingredients:
Bell Pepper.
Garlic.
Sesame Oil.
Green Onion.
Yakisoba sauce.
Method
Julienne 1 bell pepper, mince 1 clove of garlic and chop green onion.

In a separate pot, boil 2 liters of water. Once water comes to a boil, add salt and Base Noodles. Boil noodles for 1-2 minutes while stirring occasionally. Drain noodles and then lightly rinse noodles with water.

In a skillet, heat 2 tablespoons of sesame oil on medium heat. Add minced garlic and stir until garlic turns a golden color. Then, add one julienned bell pepper to skillet and still occasionally until bell pepper slices are tender.

Add 4 tablespoons of yakisoba to skillet and cooked Base Noodles. Gently mix the ingredients all together. Garnish with chopped green onion
You can find more ideas at Base Food's instagram.
Are Base Noodles Vegan?
No, they contain egg whites and yolk.


Are Base Noodles healthy?
Yes, they are nutritionally very rich, with plenty of proteins, complex carbs and fibers. They are more balanced than your average pasta and contain essential nutrients that pasta does not have.


Are Base Noodles organic?
No, Base Food uses ingredients that do not originate from organic agriculture.


Are Base Noodles gluten-free?
No, they contain gluten.


Where are Base Noodles manufactured?
The US noodles are manufactured in the United States.


What is the shelf life of Base Noodles?
They only last 30 days after delivery. They need to be stored in the fridge.


Where are Base Noodles available?
Base Noodles are only available in Japan and the West Coast of US. This includes Oregon, Washington, Arizona, California, Nevada and Colorado.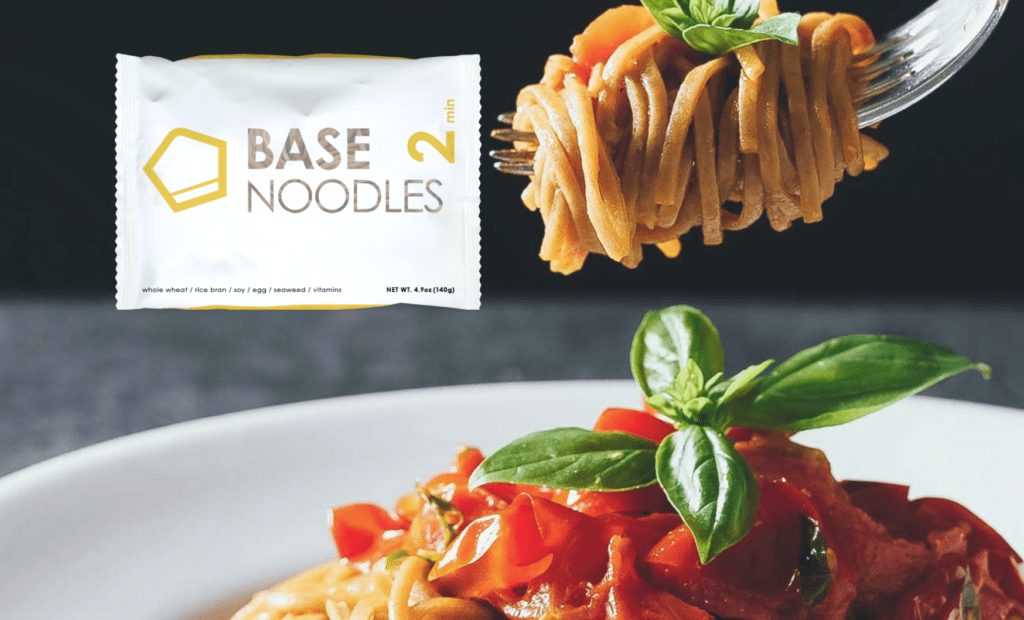 Verdict
I am very impressed by Base Noodles. They offer restaurant grade noodles that are well balanced and provide you with all the nutrients that you need.
The highlights, in my opinion, are the high protein content and the freshness of the product.
They have a "egg noodle/whole wheat" pasta taste (similar to fresh egg pasta); but can be easily used for many types of cuisines and recipes. The best examples or uses are Italian, Chinese, Thai and Japanese cuisine.
Thus, Base Noodles allow you to explore multiple avenues and flavours; like no other Complete Food does.
The downside only is the price tag; which starts at $5 per meal. Obviously, this will be too much of a burden for many. However, if this is not your case, I would very strongly recommend buying Base Noodles.
In all honesty, I cannot wait for these product to be available in the rest of the US and in Europe. They will not replace my morning shake, and not even lunch, since I don't have were to cook; but they offer me a tasty alternative for dinner to look forward to.