Gaia Tribe Review | Great Tasting Meal Shakes With Some Issues
Welcome back friends to this Gaia Tribe review! Today we have a product from across the pond!
From the UK, we have Gaia Meal, a plant-based superfoods meal replacement shake. Gaia Meal seeks to be a healthy, good tasting, cost effective meal for all those on the go.  It contains 12 superfood ingredients including pea protein, wholegrain oats flour, spirulina, flaxseed powder and green tea extract.
GaiaMeal scales from snack to meal, but a two-scoop serving contains 26g of protein, 32g of carbs and boasts 2442mg of a superfood blend, all within 278 calories.
Looking at past reviews, we know that this is a very competitive area, and some of our favorite meal replacement shakes, like LyfeFuel Daily or Ka'chava, are close competitors of Gaia Meal. Will Gaia Meal be as good as these two?
So let's find out how good GaiaMeal is.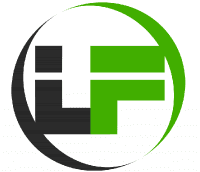 Gotta go? Here are LatestFuels quick takeaways:
GaiaMeal is UK based Ka'Chava alternative
For $76 you get 17 servings, at 278 calories
Its a vegan, superfood shake that contains soy
Taste & texture were top-notch for chocolate & berry flavors
The product ships to UK, EU and the US
Low in omega-3s
We cannot recommend Gaia Tribe, as there's a lack of transparency around the nutritional label. Check out Rootana, instead.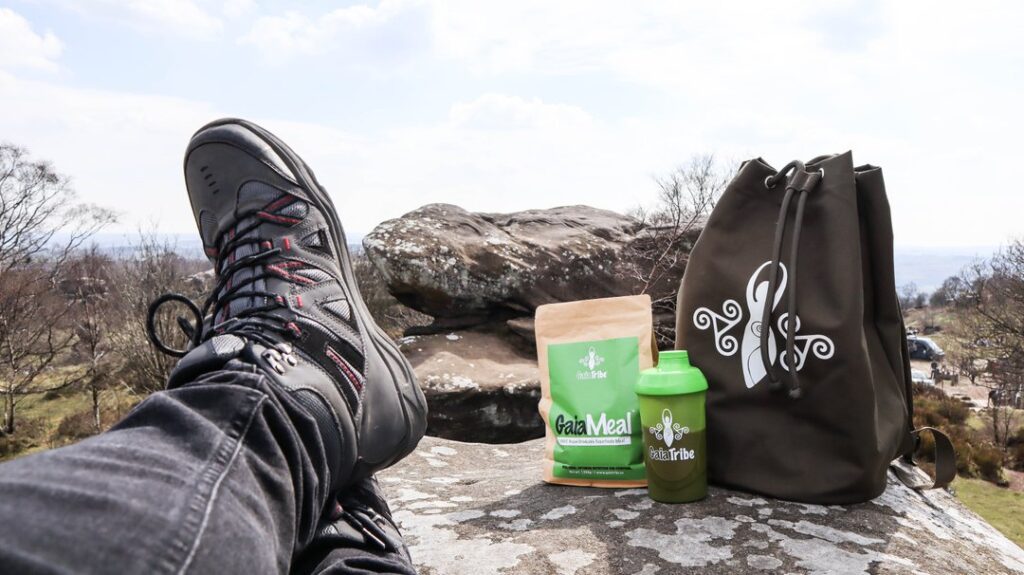 ---
GaiaMeal at a Glance
Flavours: Chocolate Dream & Mixed Berry
---
Opinion
In the intro, I mentioned that some things sound familiar.
It shares a lot of similarities with one of our top-rated meal replacement shakes, Ka'Chava. That's not to say it's some kind of knock off, just that they seem to have similar approaches to what makes a meal replacement shake worth incorporating into an individual's diet.
Hell, even the sites look similar.
One glaring difference is that GaiaMeal uses soy protein. No issue to me, but we know it may be for some. Soy-free meal replacements are often preferred, as they remove one allergen from the mix.
It also presents a sliding scale from one to three scoops, ranging from 139 calories to 417 calories. I'm curious to see what the satiety will be like at each scoop level. In the taste test, we'll surely find out.
As for likes and dislikes:
What I like
1. Tastes great and very filling. No qualms with drinking multiple times a day, every day.
2. Excellent protein. Can be up to 40g per 3-scoop serving. That's Huel Black level!
3. No blender is needed. It prepared perfectly with its included shaker bottle, without the mesh ball
4. Ships to EU & US. Nice to see! Most newer companies only ship domestically.
5. Samples. They offer real samples, not just the "you can return it" deal.
What I dislike
1. How much fiber? Could not find the fiber amounts anywhere. Not on the package, nor the site.
2. Uninformative nutrition panel. Seems to be missing lots of information.
3. No subscription or bulk discounts.
Taste Test
We have both available flavors in-house today. Chocolate Dream came in its full-sized bag, and I'll try each scoop level and document how long you can expect to not be hungry.
The Mixed Berry flavor is only a sample size….one that isn't offered on the site.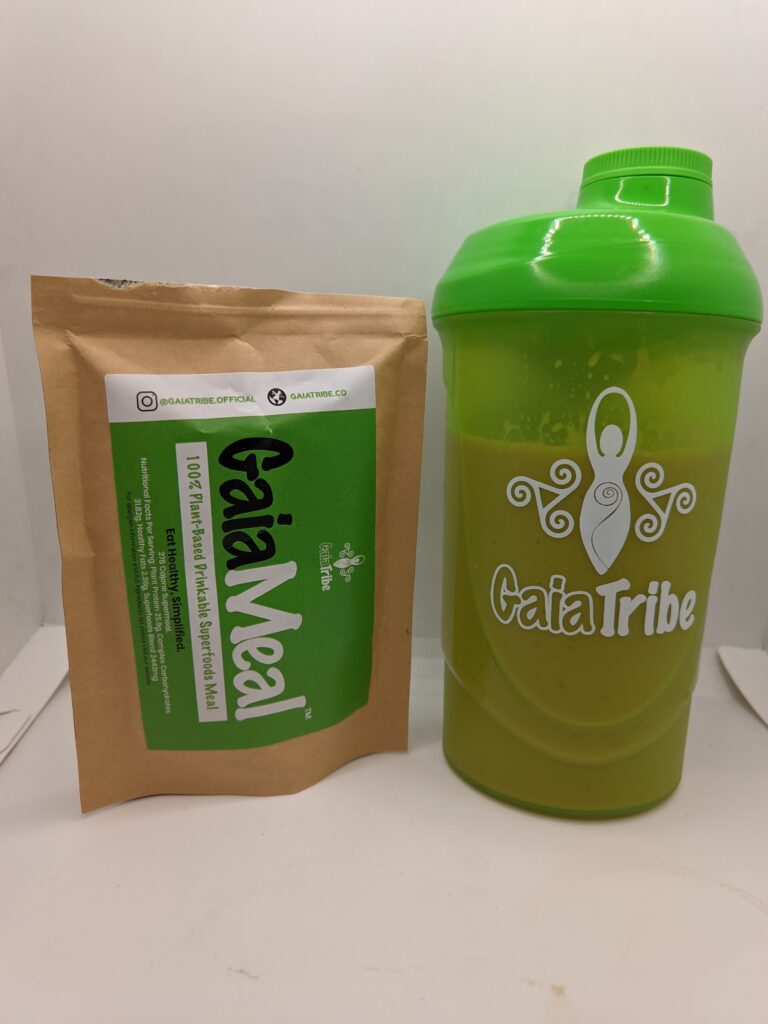 | | |
| --- | --- |
| Best flavour | Mixed Berry |
| Taste | Fantastic! Both are amazing. |
| Texture | Thick and smooth (just like me) |
| Easy to Mix | They mix perfectly even in a shaker. No need for blenders. |
| Satiety | Excellent, very filling. |
Chocolate Dream
Since I have plenty, Chocolate is first up. Smells like dark cocoa with fruit in it, so think it should be good.
I was wrong, it wasn't good….it was very good.
Sweeter than I expected, but not sugar-addict sweet. It mixed very well in their included shaker, which is nothing special. There were no thick/thin spots, no clumps or unmixed parts. A very pleasant shake indeed.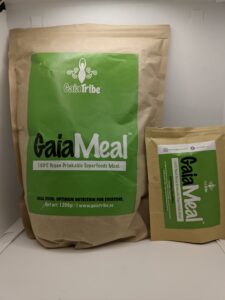 Mixed Berry Gaia Meal Reivew
They knew….they had to have known! That's why I only got this one as a sample and the other as a full bag. I just knew this was not going to be better than chocolate, but boy was I wrong.
This tastes phenomenal! The "smoothies" from the local ice cream shop, which are full of sugar and covered in whipped cream don't taste this good.
I'd drink this all day, every day!
Summary

Both flavors were great tasting, ultra smooth and quite enjoyable. Some of the best-tasting meal replacement shakes, I've tried recently.
Before moving on, I tested each meal size to see how long it would keep me satisfied before my next meal. GaiaMeal did very well in that regard. It makes thick shakes, so you can count on at least two hours with just one scoop. Three scoops were honestly too much for me, and I only drank around 2/3 of it, so I suggest sticking with one or two.
Nutritional Breakdown
All metrics listed below are based on the two-scoop serving.

GaiaMeal Nutrition Overview
| | |
| --- | --- |
| Macros (C/F/P)* | 55/8/37 |
| Vegan | Yes |
| Keto | No |
| Features | DF |
| Non-GMO | Yes |
| Organic | No |
| Includes Probiotics | No |
| Artificial Sweeteners | No |
| Synthetic Additives | Yes |
| Contains All Micronutrients | No |
| Controversial Ingredients | Soy |
*Based off 2 scoop serving DF = Dairy Free
Carbohydrates
Total Carbs: 32g, 12% of DV.
Sugars: 4g.
Fiber: Unlisted
As a reminder, all measurements are based on the 2 scoop serving size.
Of note here are the inclusions of oat flour and maltodextrin.
And while unlisted, the fiber content should be at least moderate being that various fiber-rich fruits and vegetables are included like berries, kale, and alfalfa. It also includes inulin which is a source of fiber.
The 4g of sugars are naturally occurring sugars, as Gaia Tribe does not have any added sugars.
GaiaMeal also contains no artificial sweeteners, and utilizes stevia for its good taste.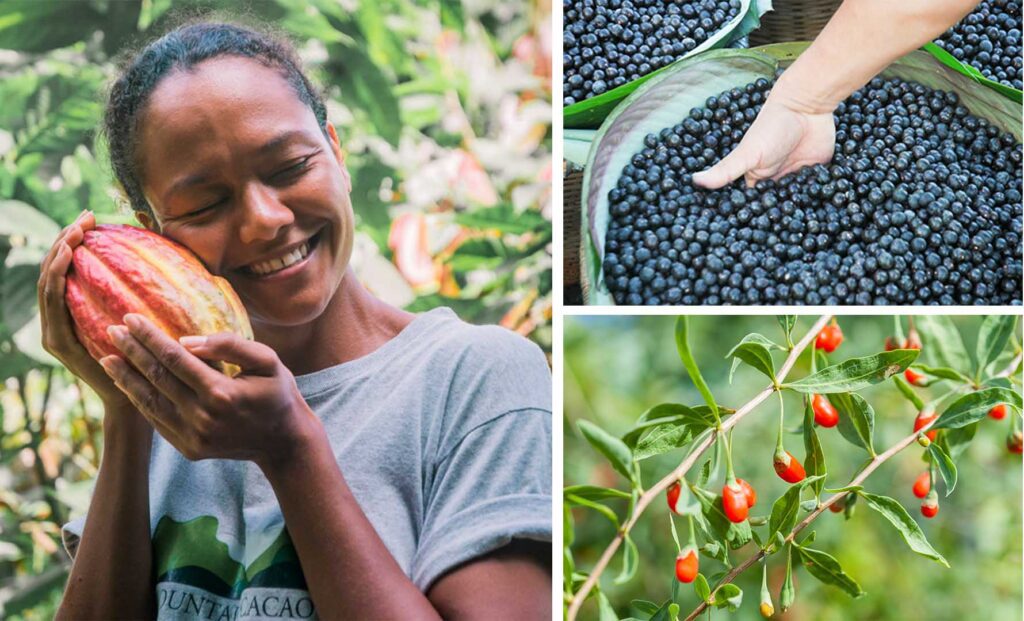 Protein
Total Protein: 26g, 25% of DV.
Protein Source: Pea Protein Isolate & Soya Protein Isolate
Much of the overall energy in this shake will come from protein. It's a combination of pea and soy protein, which is an excellent blend of plant-based protein.
What's interesting is that both of those protein sources have very distinct flavor profiles, but GaiaMeal has done a fabulous job of muting both and providing a tasty shake that's not a chore to drink.
Gaia Meal will provide you with a full amino acid profile. The inclusion of soy isolate means that you will get a plant-based source that is very easily absorbable by your body.
Fats
Total Fats: 2g, 2% of DV.
Saturated Fats: ~1g, 7% of DV.
Omega-3: ?.
GaiaMeal shakes are very low in fats, probably some of the lowest we've reviewed considering this product isn't specifically engineered for weight loss.
GaiaMeal does contain flaxseed powder, which would account for the low fat, and will surely include some omega-3 fatty acids. Even during weight loss, these are necessary to keep healthy body functions.
Furthermore, these levels of fats are too low for a healthy diet. ESFA and American Health Guidelines recommend at least 25% of your energy to come from fats. Plus, you might need to supplement with some vegan algae-based omega-3, as this is an essential nutrient lacking in Gaia Meals.
Micronutrients
GaiaMeal should be rich in nutrients thanks to the berry and vegetables added to the mix.
Unfortunately, this information is not on the label, nor is it available on the site. You may have to reach out directly to them.
Allergens
This product contains soy, so keep that in mind if you have allergies or sensitivities.
About GaiaTribe

Meet Daminda Ralalage, GaiaTribe's founder who struggled to find the right meal replacement product to match his busy lifestyle.
In 2018, he decided the market needed a high-quality product that could enhance its user's health while they manage work, kids and social lives.
After carrying out extensive research into superfoods he launched the brand from his bedroom, partnering with a leading UK-based manufacturer to produce the drink.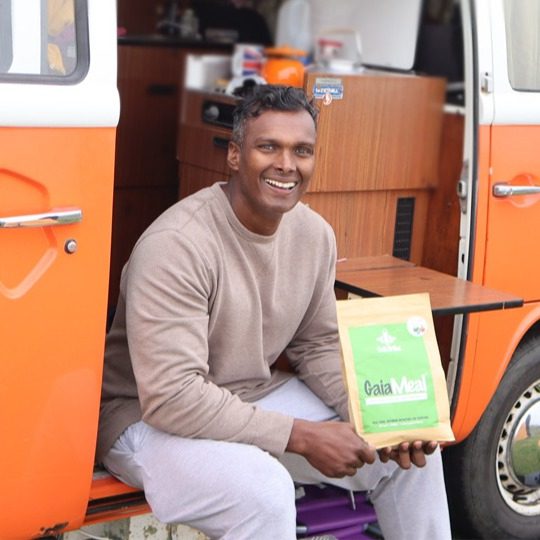 Giving Back
GaiaTribe is also committed to making a real difference and increasing their sustainable impact across the world. That's why they donate 10% of their profits each year to sustainability and environmental causes, including the African Wildlife Foundation, The Big Ocean Cleanup and One Tree Planted Org.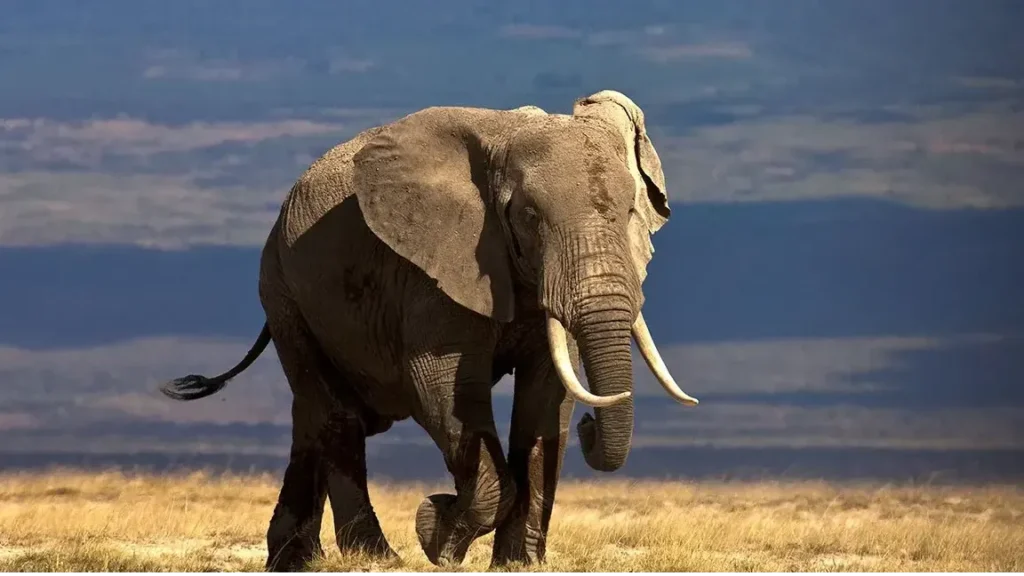 Pricing & Shipping
GaiaMeal can only be purchased from their website, and there are no bulk discounts, or subscription options available.
Each 17-meal bag is £59.97 ($76), so £3.52 ($4.47) per meal
Each single-serving trial pack is £2.49 ($4)
They've rounded up a bit for USD pricing.
Here are the shipping costs:
UK – Standard shipping (2-4 days) via Royal Mail is £4.99, with free shipping over £70
US – Standard shipping (5-21 days) via an international shipping partner is $12.42
EU – Standard shipping (5-14 days) is £10, with free shipping over £80
GaiaMeal vs. Ka'Chava
Ka'Chava is one of the premium meal replacement shakes to boost your health. A complete meal with 70+ superfood blend, it is the ultimate shake when it comes to nutrition and one of the healthiest meal replacement shakes you can buy.
It'll be interesting to see how similar, and how different they are once we dig into the numbers.
While there are many meal replacement shakes in the UK that are top-notch, very few have taken the ultra-natural, premium approach Gaia Tribe has.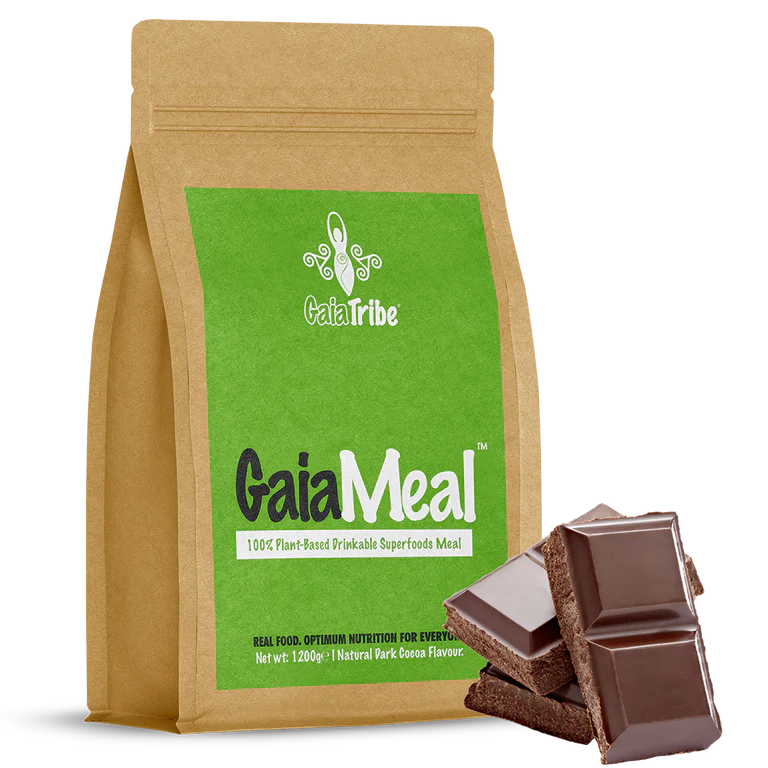 Head to Head
Category
GaiaMeal
Ka'Chava
serving price
$4.47
(USD)
$4.66
(USD)
kcal/serving
278
240
servings per
17
15
Packaging
Resealable Bag
Resealable Bag
Flavors
2
5
Protein (g)
26
25
Sugar (g)
4
7
Fiber (g)
?
6
Fats (g)
3
7
Carbs (g)
32
24
Vegan
Y
Y
Certified
Organic
N
N
Micronutrients
?
26
Artificial Sweeteners
N
N
Synthetic Additives
Y
N
Non-GMO
Y
Y
Protein Source
Pea & Soy
Pea & Rice
Availability
US, EU, UK
US
Other Products
None
Bars
Where they happen to be similar, they are very similar, but the places in which they differ…they seem to differ greatly.
They trade blows in a few areas such as being closely priced, offering about the same servings, both have around the same number of calories, and are dead even in protein. But keep in mind the protein sources, as GaiaMeal uses soy, which is sure to raise an eyebrow or two.
The differences primarily come from GaiaMeal being somewhat of a black box. With their labeling being what it is, we don't have an idea as to how many nutrients are present, which ones are present, not what amounts.
GaiaMeal does have smoother, better-tasting shakes. Much easier to shake and go, where as with Ka'Chava, you'll definitely need a blender.
I do like the fact that GaiaMeal is available to more of the masses, being they offer some international shipping.
However, due to the lack of transparency, we can't be sure they offer all the nutritional goodness Ka'chava does. Plus, Ka'chava has more flavors to choose from, and has better delivery terms in the US.
For us, the transparency, customer service, and nutritional superiority make Ka'chava a better product.
GaiaMeal Alternatives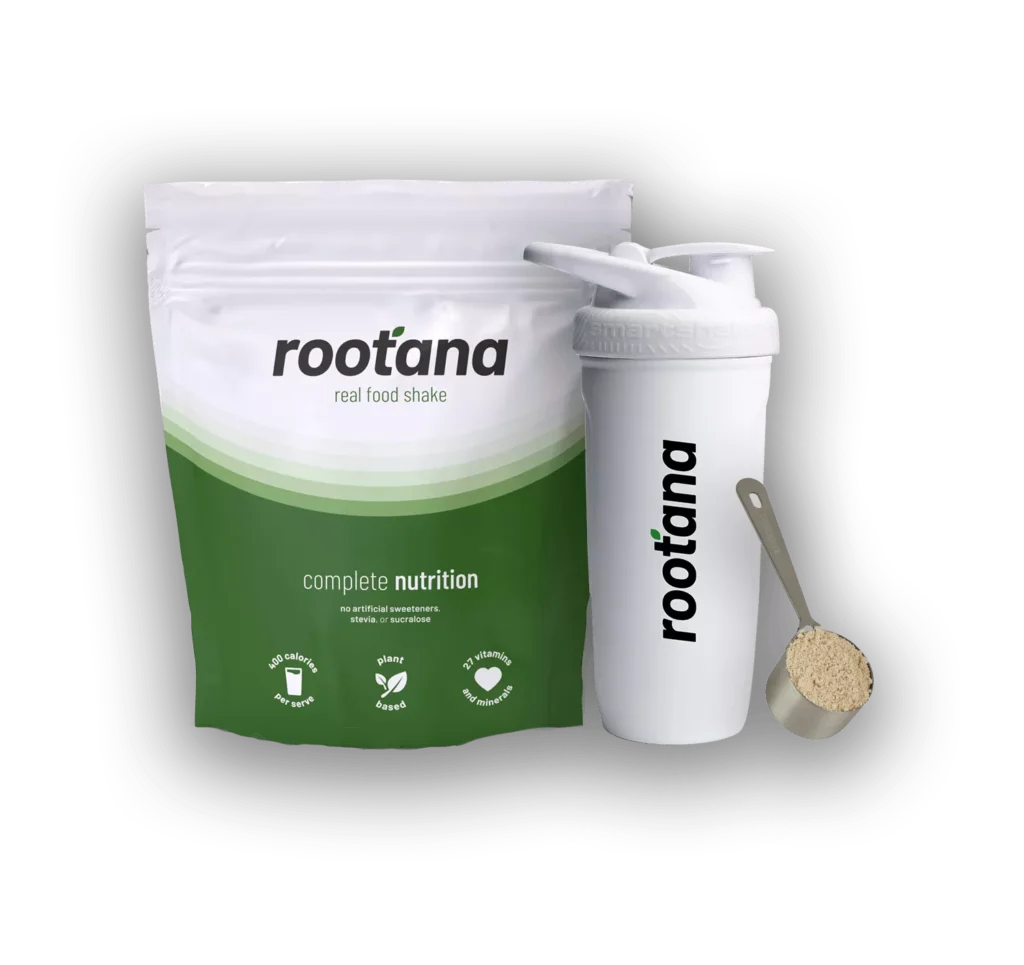 A fiber rich, nutrient dense shake that is full of ingredients you can trust. Being careful to exclude artificial sweeteners and refined carbs, Rootana will leave you feeling full, with a tasty and balanced meal.
It's the more affordable, stevia-free alternative that tastes better and it's readily available in the UK.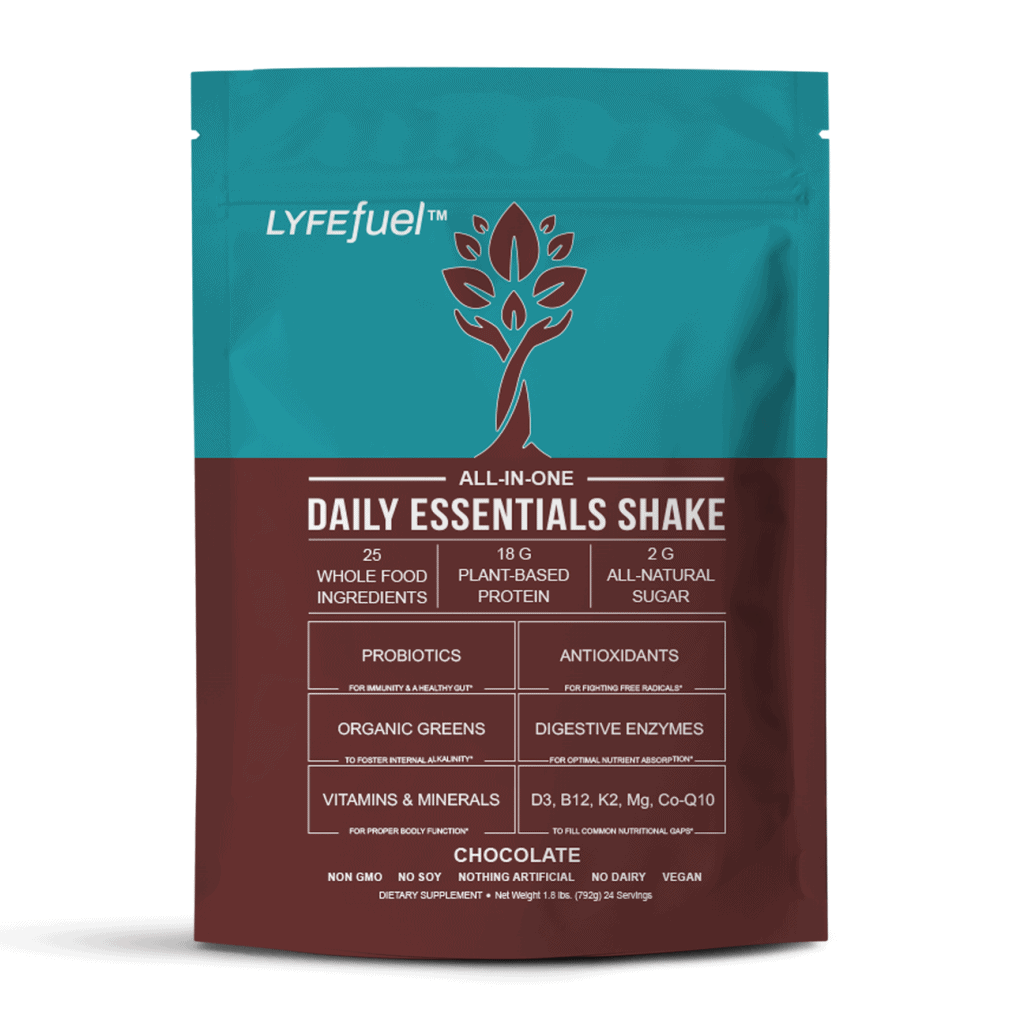 If you are looking for weight loss, while being nutrient rich, then LyfeFuel Daily Essentials is a great option. This shake has everything you need, while eliminating unnecessary extra calories, making it an ideal base to add fruit or vegetables, while running caloric deficits.
More transparent, with more nutrients and more affordable.
GaiaMeal FAQ
When should I drink GaiaMeal?
The timing depends on your health goals and daily schedule. GaiaMeal is great in the morning as a convenient, on-the-go breakfast. But it can also be a great speedy lunch if you need to power through your workday with minimal distractions; or a convenient late-night dinner that won't be too heavy and interfere with your sleep.


What are the benefits?
GaiaMeal Is A Game Changing Meal Replacement Helping People To Eat Healthy, Get Fit, Lose Weight & Save Time!


Will it help my digestion?
Each Complete meal shake covers all nutritional bases purely with real foods. We use only clean real food ingredients – something that your body can recognize and digest easily.


Does GaiaTribe accept returns?
Yes, with our "Try It-Love It-Guarantee" you can return up to 1 bag of each flavour for a refund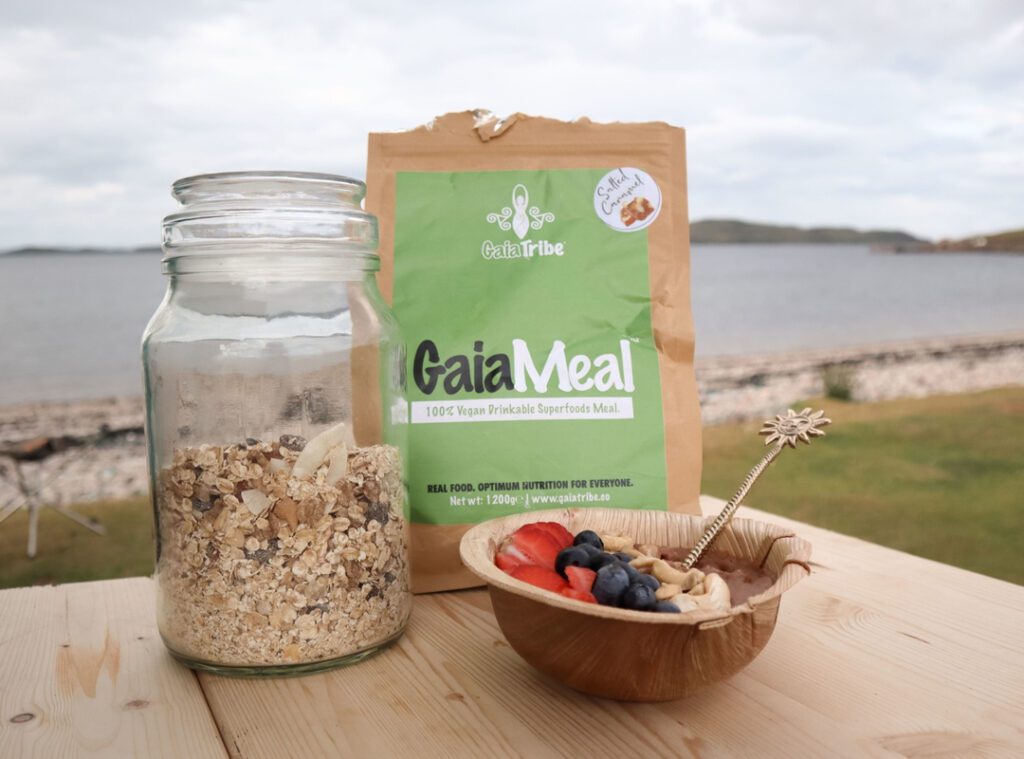 ---
Verdict – GaiaMeal Review
Here at LatestFuels, we keep it real with honest takes and honest opinions.
This is Ka'Chava for the European market. From the site design language to the tribal theme, to the return policies, its Ka'Chava. Period.
Now, that's certainly is not a bad thing. One of the things I didn't like about Ka'Chava is that it was US only and those that enjoy meal replacement shakes like we do, either couldn't enjoy it, or had to jump through hoops to get it.
GaiaTribe seems comparable in almost every way when it comes to price, protein and they have even edged out Ka'Chava in taste and texture.
What I don't understand is why GaiaMeal's label is so bare? Is that all that goes on a nutrition label in the UK? Serious question. I don't know how much fiber is in it, I don't know what nutrients or how much is in it. For a company that leans so hard into the whole "superfood" thing, you'd think they'd want to tell us everything that's in it.
This is a very big red flag for us. We always advocate for transparency and full information, since that's the only way to know what you are putting in your body.
Plus, they seem to be too low in omega-3 and other nutrients, which is not great for a superfood premium meal replacement shake.
Bottom Line: They have to provide a more comprehensive label. A noteworthy downside to an otherwise stellar product. We recommend buying Rootana or LyfeFuel Daily Essentials (US), instead.
Gaia Meal
From £3.52/meal