Choc PB Puffs by Flavored PB Co | An Expensive Treat
Today we are looking at Choco PB Cup PB Puffs.
The name certainly is a mouthful, so we'll go with FPB Puffs for short. This new product is from the Flavored PB Company, a company that specializes in all-natural, gluten-free, gourmet-flavored peanut butter-based products.
Flavored peanut butter powder is their main product, but now they have a high-protein cereal, which is what we'll be looking at. FPB Puffs contain 15g of protein, 1g of sugar and only 2g of net carbs at 135 calories per serving.
Let's take a trip back to what breakfast was like before school!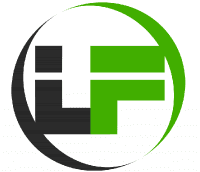 Running late? Here are LatestFuels quick takeaways:
FPB Puffs is a high protein, low sugar cereal/snack
For $16 you get 7 servings, at 135 calories
Contains peanuts & dairy. It's gluten-free & keto friendly
Texture was satisfyingly crunchy, but could have been more flavorful
The company also offers 12 flavored PB powders
---
FPB Puffs at a Glance
---
Opinion
If you couldn't tell with my Perfect Bar review… I kinda got a thing for peanut butter, so you've been warned about my bias.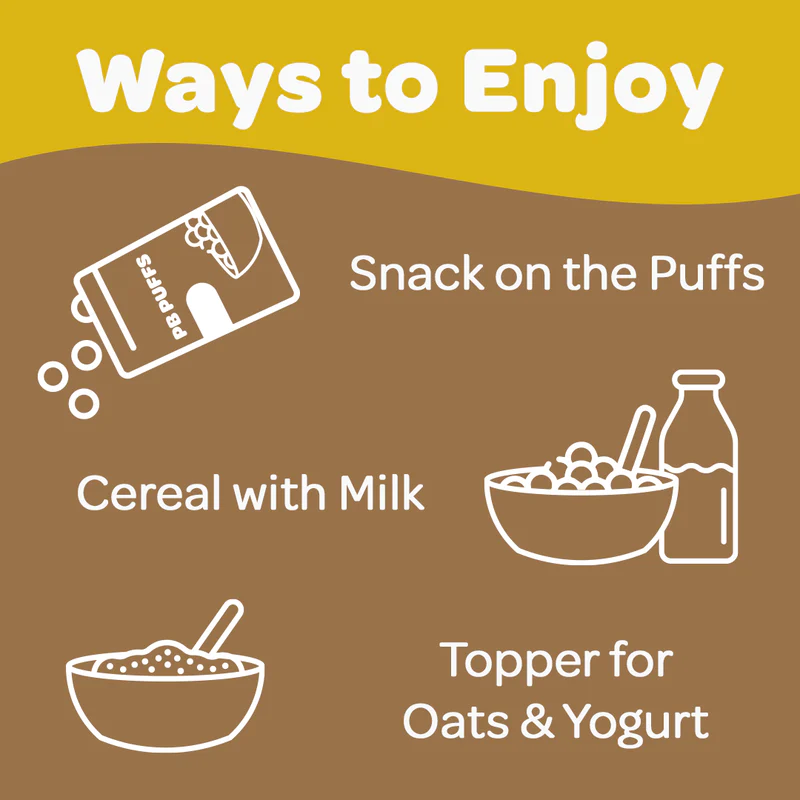 But seriously, I wonder why products like this have taken so long?
Where are more of the breakfast-centered products? Companies have expanded product lines into dinners, to-go bars, tons of flavors for RTDs and powders, etc. I thought that something quick and easy like cereal, granola, or oats would be more widespread.
Way to Go
1. Protein packed! 15g per 2/3 cup serving.
2. Great Texture. Super crunchy. Doesn't get soggy fast.
3. Very low carb. Only 2g of net carbs. Fits into any diet.
4. Simple ingredients. Less is more!
Try Again
1. Expensive. At $16 per bag you could get 3 or 4 boxes of something else for that.
2. Could use more PB flavor. Its good, but more chocolate than PB
3. Amount in bag seems low. I get there'll be settling, but really seemed half full
4. No subscription or bulk discounts.
Nutritional Breakdown
Now we take a peek behind the curtain to see what actually goes into the product. One plus is that everything is all-natural and preservative-free. Also, there aren't a ton of ingredients.
Let's see what FPB Puffs really have to offer.
FPB Puffs Nutrition Overview
| | |
| --- | --- |
| Kcal/meal | 135 |
| Macros (C/P/F) | 2/15/8 |
| Vegan | No |
| Keto | Yes |
| Features | Gluten Free, Soy Free |
| Non-GMO | Yes |
| Organic | No |
| Includes Probiotics | No |
| Artificial Sweeteners | No |
| Synthetic Additives | No |
| Contains All Micronutrients | No |
| Controversial Ingredients | Peanuts, Milk |
Carbohydrates
Based on 135kcal serving:
Total Carbs: 10mg, 3% of DV.
Net Carbs: 2g, (Total Carbs – Dietary Fiber – Non-digestible Carbs)
Sugars: 1g
Allulose: 8g
Fiber: .5g, 0% of DV.
There are a couple of major highlights here, being the very low amount of carbs, and the inclusion of allulose.
Allulose is a naturally occurring sugar found in figs, raisins, wheat, maple syrup and molasses. It's sweet like table sugar (sucrose) but without some of sugar's well-documented downsides.
It tastes pretty similar to table sugar, is low in calories, doesn't affect blood sugar and isn't bad for your teeth.
The other included sweeteners are monk fruit & stevia.
Protein
Per 135kcal serving:
Total Protein: 15g
Source: Nut Butter, Whey Protein
Peanut butter and milk protein are combined here to make this protein-dense cereal.
This approach should work well for you provided you are not allergic, and not dairy free.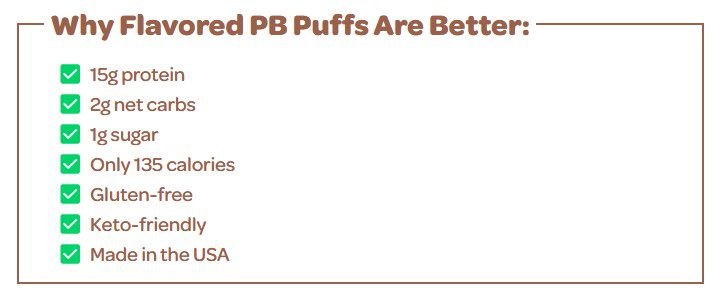 Fats
Per 135kcal serving:
Total Fats: 8g, 12% of DV.
Saturated Fats: 4.5g, 20% of DV.
Peanut butter, palm kernel oil and whole milk powder make up the fat content.
All that said, the saturated fat content isn't bad, and considering the sources, you could certainly do much worse.
Micronutrients
This all-natural, non-fortified product isn't strong on micronutrients. However, there is some vitamin D (12% DV) and calcium (20% DV).
Allergens
Being manufactured by a peanut butter company tells you upfront if this will be a yay or nay for you.
Keep in mind that this also contains dairy.
Taste Test
Can't lie…I'm excited about this! I was a big fan of peanut butter cereals growing up, with my favorite being PB Cap'n Crunch.
They mention how it's great as cereal, or as a snack, so I'll give it a whirl in both forms.
Cereal
The serving size is 2/3 of a cup…safe to say most people will have more than that in an average bowl.
It feels like it doesn't really combine with the milk, almost like the cereal is just floating on top. First bite is very crunchy, and you can taste the dark chocolate undertones. Unfortunately, the PB taste isn't really there in the light-colored puffs. It's still good, not too sweet, but hard to hide some disappointment about the lack of PB flavor.
In addition to my mention of not combining, this is proven as I left some in the bowl for nearly ten minutes and came back to it. The good news is, it was still nearly as crunchy as first poured. The bad news, if you are milk drinker at the end (I know some are not…blasphemous), since it doesn't combine with the milk, that ultra-satisfying gulp of flavored milk at the end…is nonexistent. It tastes exactly how the milk would taste out of the carton.
Snack
Honestly, cereal has never been my go-to snack. The chocolate bits give you a deep cocoa flavor, whereas the golden bits are sweeter but lack the PB flavor that I hoped they would have. I can also see how it'd be good to add a bit of texture to something creamy. They'll remain crunchy throughout.
I guess they're fine to snack on, but I'd only have these as cereal.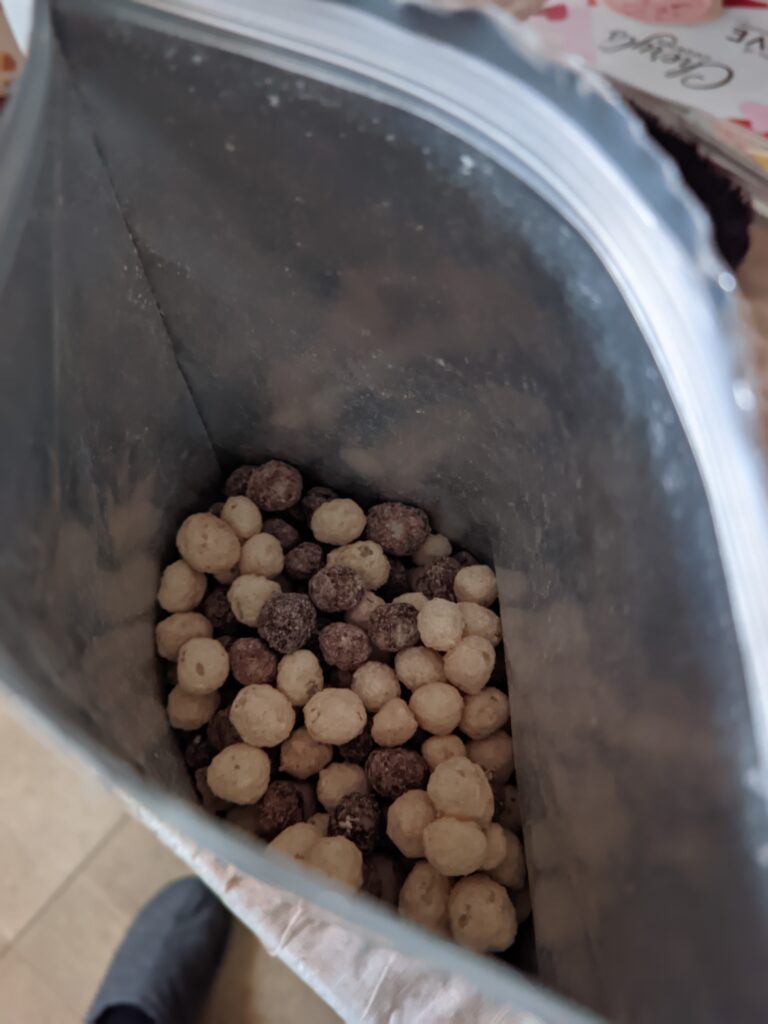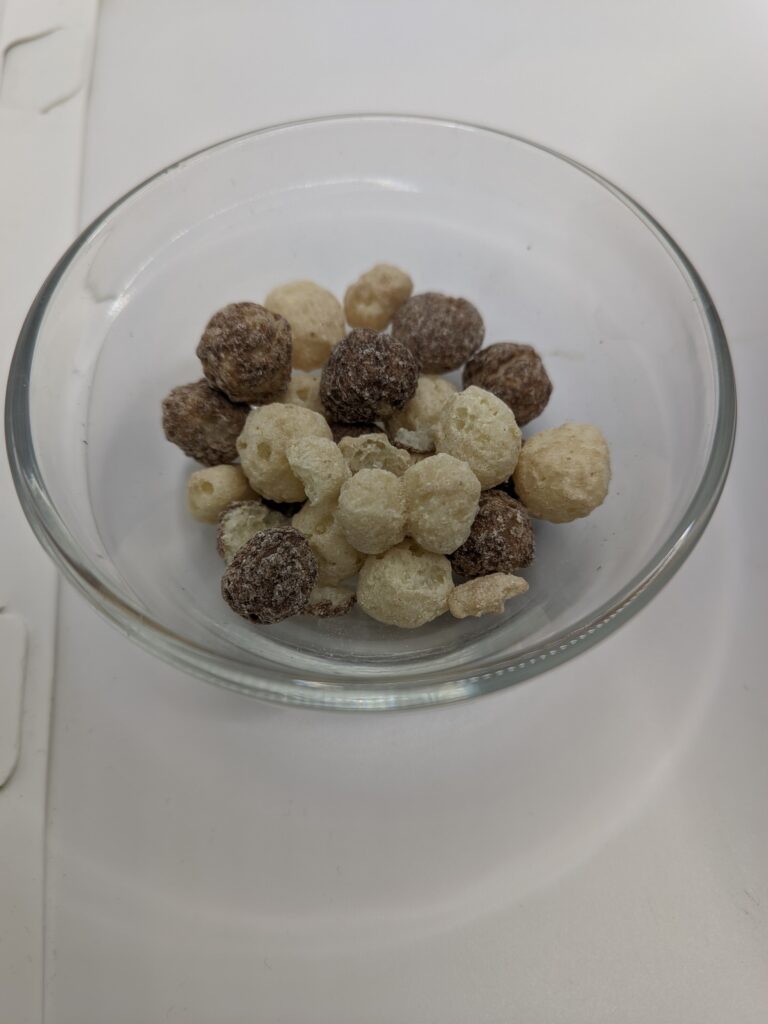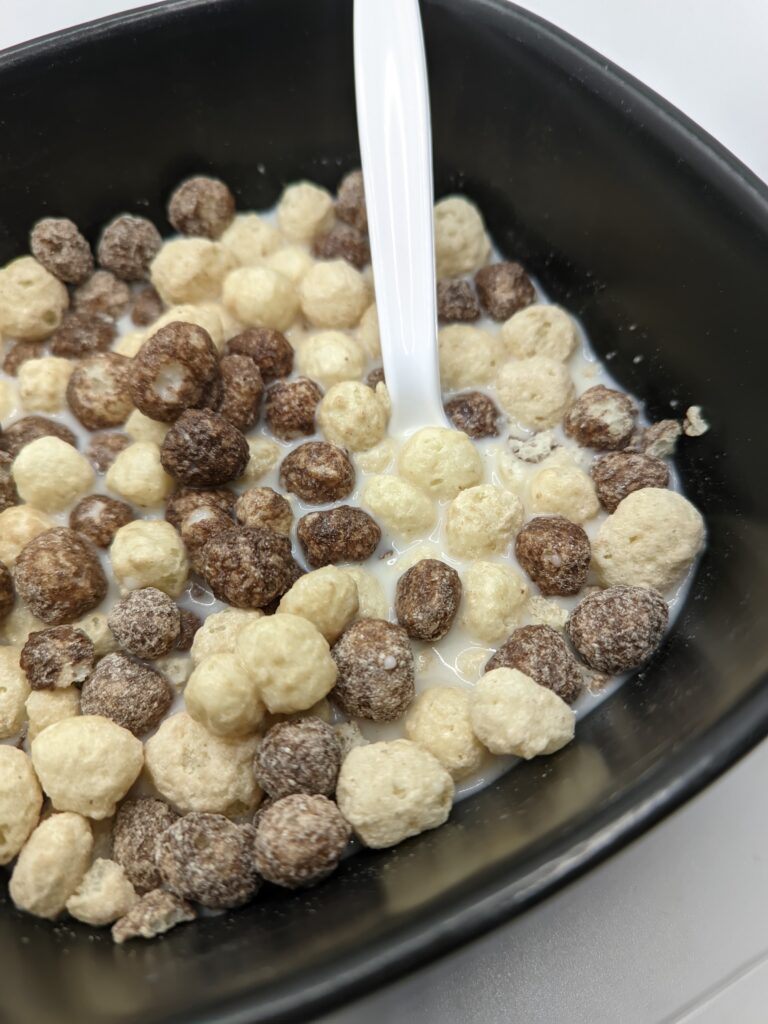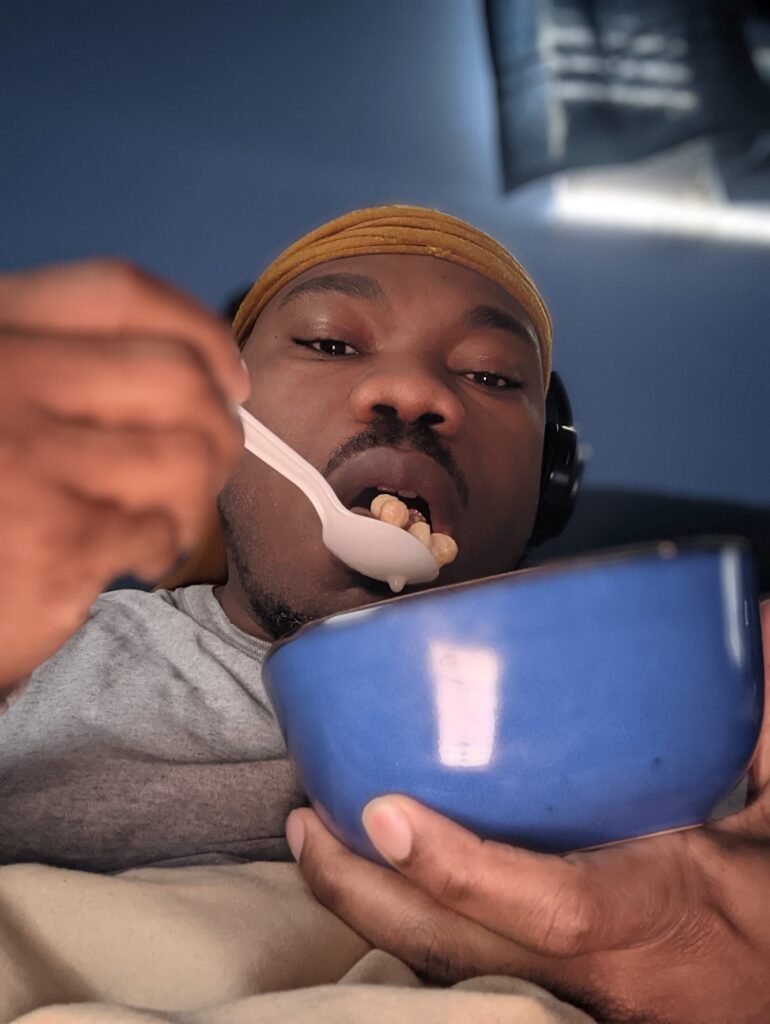 About FPB Company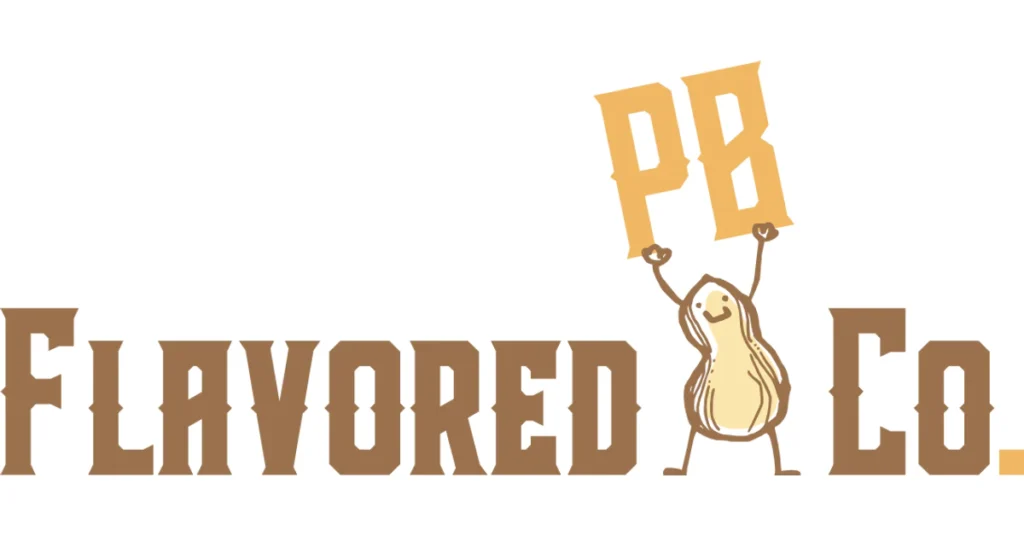 The Flavored PB Company was founded by Theresa Fehring in 2017.
Flavored PB Co. took a different approach to the healthy peanut butter space by crafting decadent flavors like, Cocoa-Nut Donut, Salted Carmel Crunch, and Banana Nut Bread to name a few. The goal of this initial launch was to get their name on the radar of health-conscious consumers looking for more flavorful peanut butter options.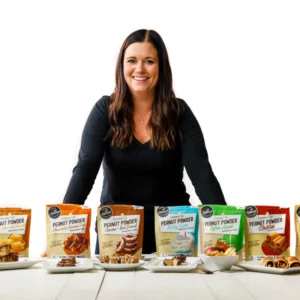 We created Flavored PB Co. for people like us, who want a delicious peanut butter and dessert spread to indulge our sweet tooth without the high calories or sugar.

Theresa Fehring
Other Products
The mainstay of FPB Company is their flavored PB Powders.
They are very versatile and have applications including being used as spreads, dips or shake boosters.
Currently, they have 12 flavors available at $10-$15 a bag.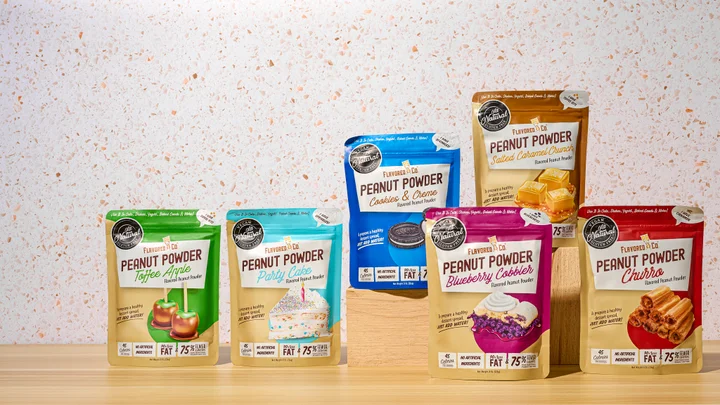 Pricing & Shipping
Each bag of FPB Puffs is 210g (7.4oz) and contains 7 servings.
Pricing
FPB Puffs can only be ordered from their webpage and there currently are no subscription discounts.
Shipping
All orders are processed and shipped the same or next day (excluding holidays & Sundays). All orders ship via the United States Postal Service (USPS) and arrive within 3-5 days after shipment.
Shipping is free on orders north of $40.
What do others think of FPB Puffs?
Interested in a second opinion? So are we!
Here are a few recent reviews of FPB Puffs posted to their site. The product is super new and is only sold there, so there are no reviews from third parties. Take that for what it's worth.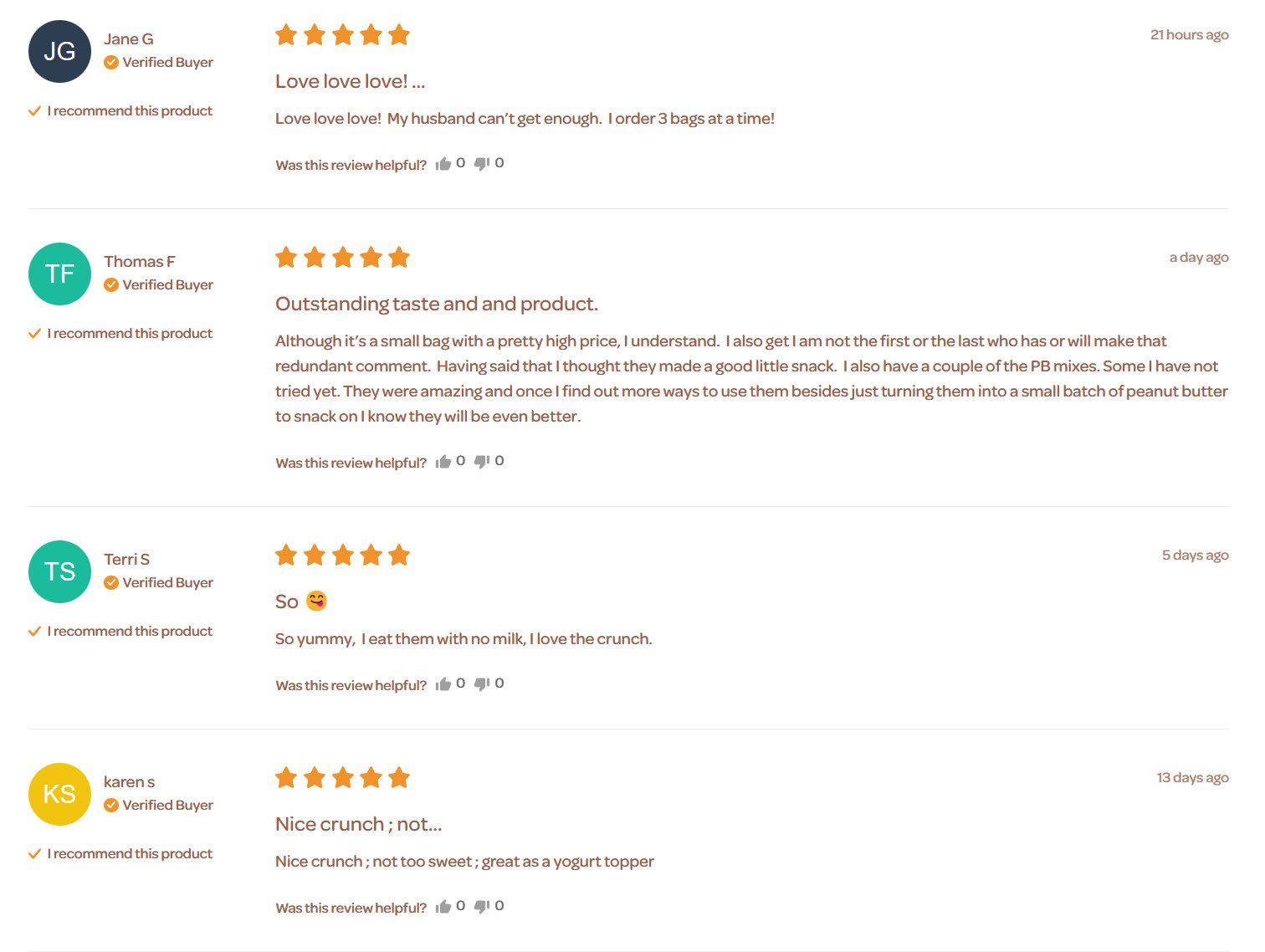 Puffs vs. Puffs
We're taking a look at FPB Puffs against run-of-the-mill, off-the-shelf PB flavored cereal.
Can the new hotness replace an old favorite?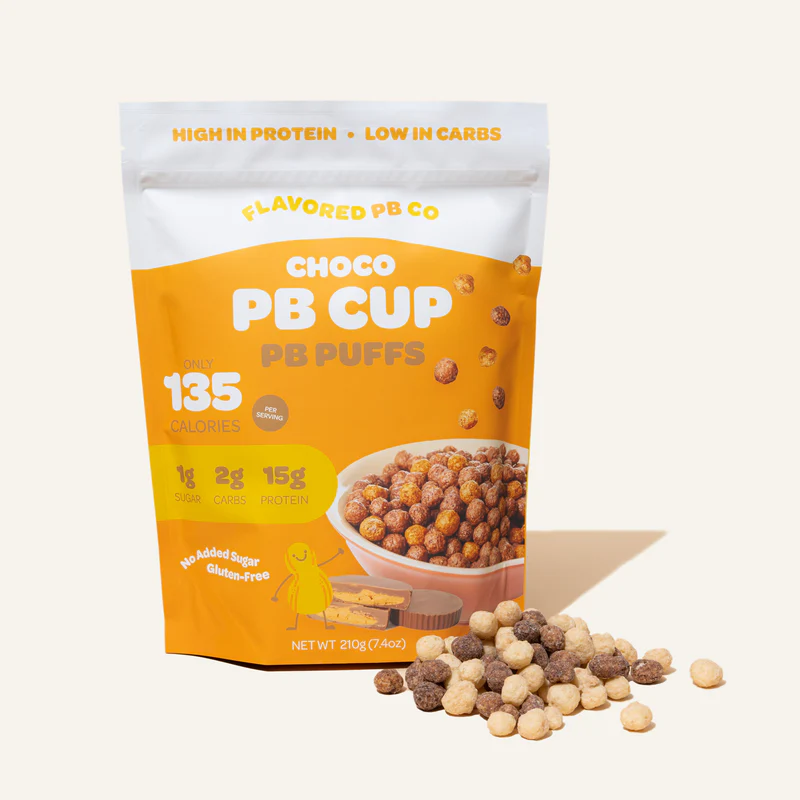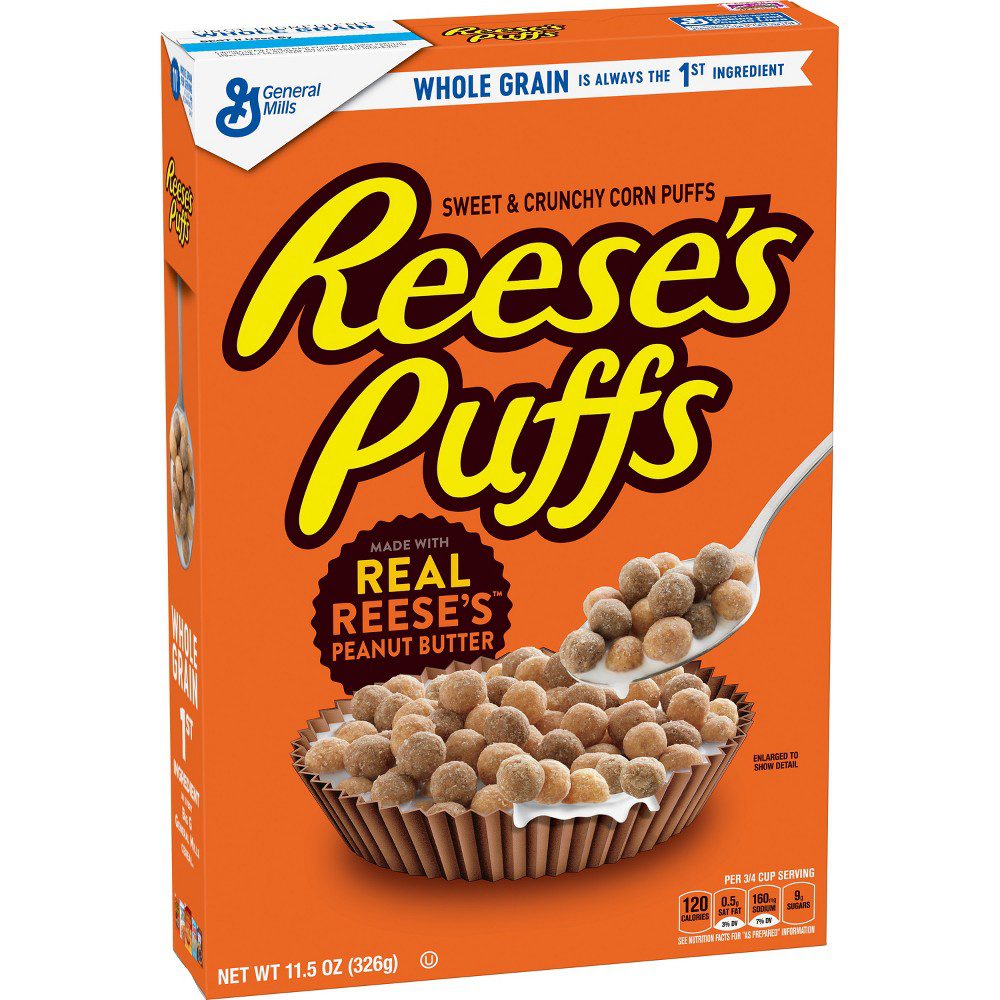 Head to Head
Category
FPB Puffs
Reese's Cup
Cereal
serving price
$2.29
(USD)
$0.50
(USD)
kcal/serving
135
120
servings per
8
16
Protein (g)
15
2
Sugar (g)
1
9
Fiber (g)
1
1
Fats (g)
8
3
Carbs (g)
2
22
Vegan
N
N
Certified
Organic
N
N
Micronutrient
4
14
Artificial Sweeteners
N
Y
Synthetic Additives
N
Y
GMO?
N
N
Protein Source
PB &
Milk Protein
PB
Availability
USA
Worldwide
FPB vs Reese's
As you can see, there are some stark differences. This is to be expected, being they occupy different segments within the cereal market.
Pricewise goes hands down to Reese's. A box will run you roughly $4 and has many more servings than FPB. Its also widely available.
Many cereals in the states are fortified with additional vitamins, which is the case here with Reese's containing 10% or more of 14 different vitamins.
FPB Puffs are really catering to a different consumer, one who likely values what their product has to offer.
Starting your day off with 15g of protein is big step in the right direction, something that Reese's can't touch. Also, not spiking your blood sugar with ton of early morning sugar & carbs is also a solid win for FPB.
Take a look at the graphic below. It really outlines the differences between the two products really don't get any clearer than that.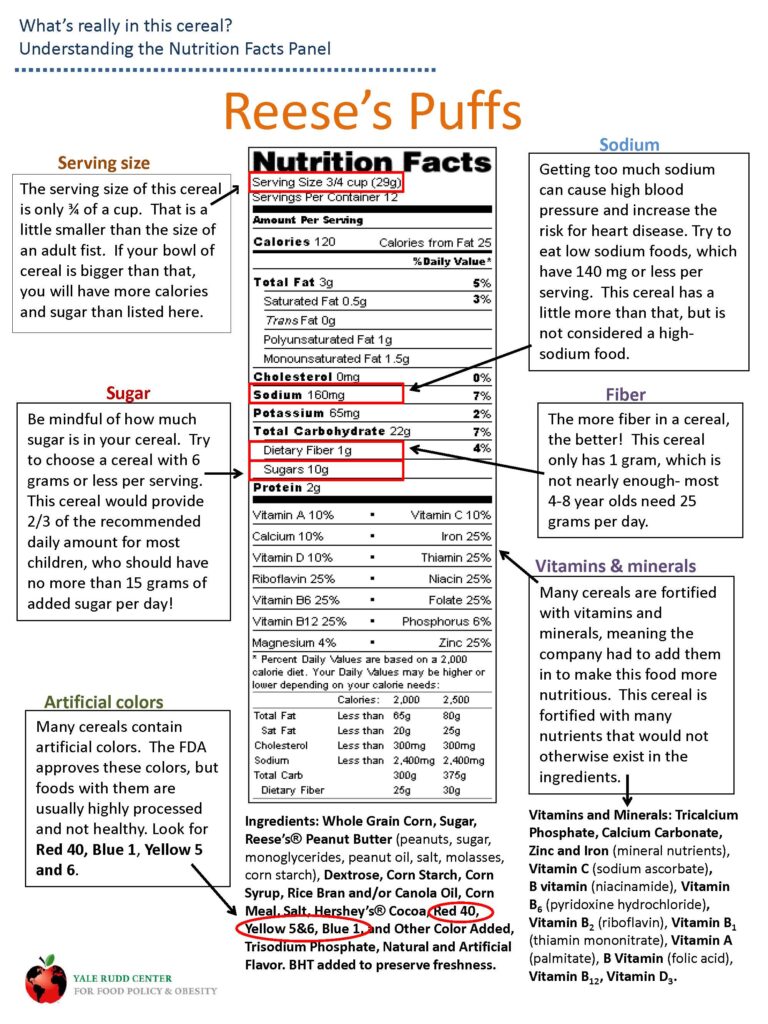 FPB Puffs FAQ
Do FPB Puffs require refrigeration?
No, you do not need to refrigerate your puffs after the product has been open.


What is the shelf life?
While our Puffs have a shelf life of 1 year (unopened), because all of our ingredients are natural and preservative-free, we recommend consuming within 6 months after opening. Make sure to always store in a cool, dry place.


Where are the peanuts sourced?
Our peanuts are sourced from premium US based farms, and are non-GMO.

Are there any artificial ingredients or preservatives?
No, all of our flavors and added ingredients are ALL NATURAL. We use no added dyes, food coloring, or sugar alcohols.


Please outline the return policy?
Our satisfaction guarantee means that if you are unhappy with your order for any reason, you may return or exchange it within 35 days of your original order. If you are unhappy with one of the flavors we will exchange it for a new flavor of your choice.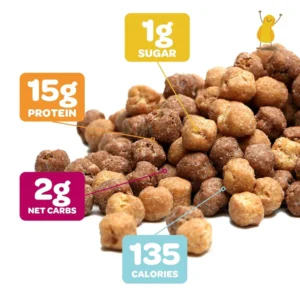 ---
Verdict – FPB Puffs
No cold open on this conclusion…these were ok, but certainly could have been better.
It's nice to open your day with something a bit different, especially if RTDs/shakes/smoothies have been your go-to. The protein punch and low sugar definitely make it a viable alternative.
I just hope that there is an updated version with better taste. They're not gross by any means, I just expected more, especially coming from a company that concentrates on peanut butter flavored products, with their PB powders being very flavorful.
Also maybe re-evaluate the use of allulose. I have no issues with its use in products, but from everything I've read, it can be pricey, therefore pushing up the asking price for products, and this one could certainly use a price cut.
Bottom Line – A nice change of pace, but still has plenty of room for improvement when it comes to taste & cost.