Immi Ramen Review | Is This Keto Ramen Good?
Instant ramen reinvented! That's the claim of the product we're having a look at today… in this Immi Ramen review.
Ramen is having a somewhat of a renaissance. There are at least three new restaurants that have opened near me alone, even one that has a conveyor belt just like some spots in Japan. This convenience food has always been a favorite of mine, and instant ramen saved me a lot of money when I was at university.
In fact, last year I reviewed a complete healthy instant ramen, Vite Ramen, which included vitamins and minerals. So, I will be comparing Immi Ramen to that experience.
Immi is a vegan instant ramen that contains 21g of protein, 15g of fat, and only 6 net carbs all at 310 calories. Therefore, Immi Ramen is an oddity that aims to convince people that ramen can be low-carb, too!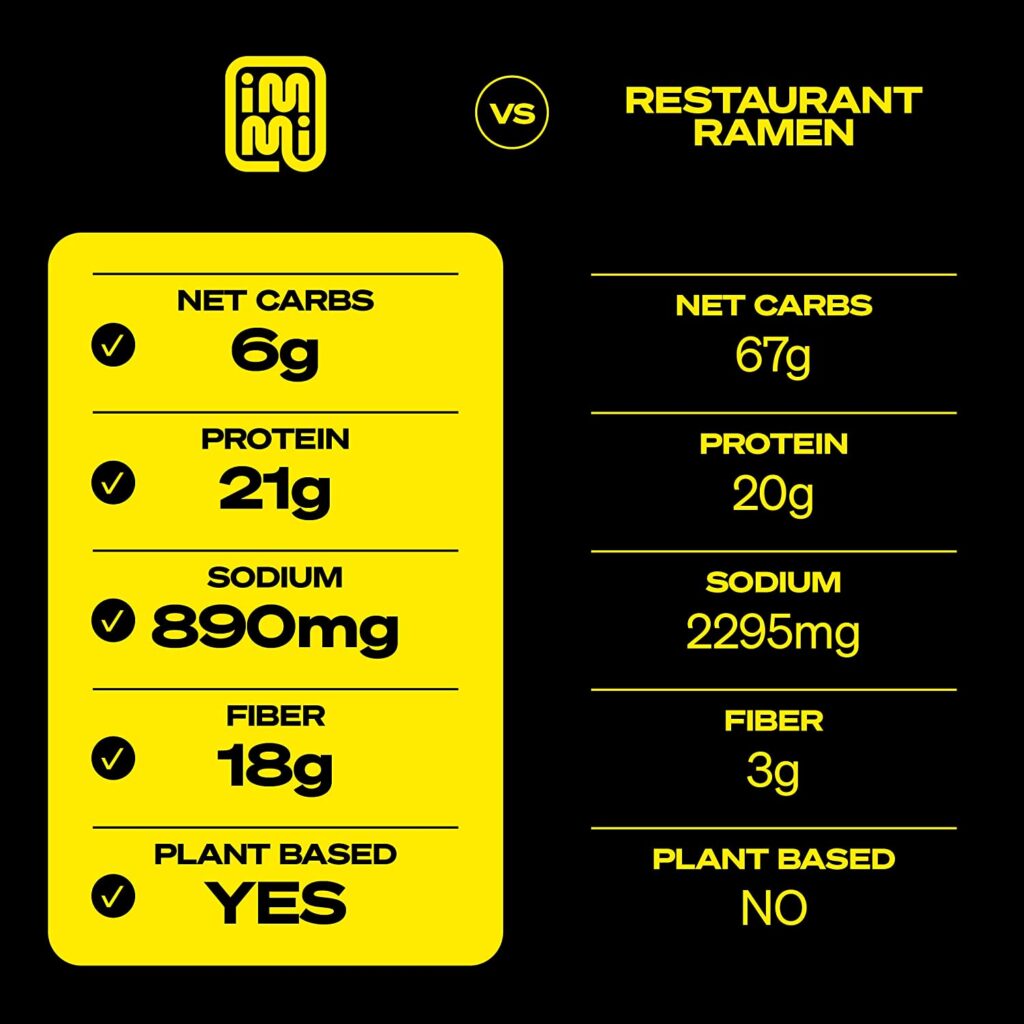 I got my chopsticks, ramen spoon, and an empty stomach all on deckie….so let's see what Immi is working with!
Long day? Here are LatestFuels quick takeaways:
Immi Ramen is a high protein, high fiber, vegan ramen meal
Contains wheat & soy. It's keto friendly @ 6g net carbs
There are 3 flavors of Shrimp, Chicken & Beef. You can buy in packs of 6 or 12. Serving price is $6+
Noodle texture was chewy, almost rubbery
Immi was not as filling as Vite Ramen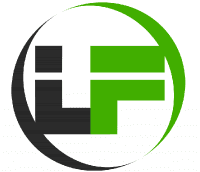 ---
Immi Ramen at a Glance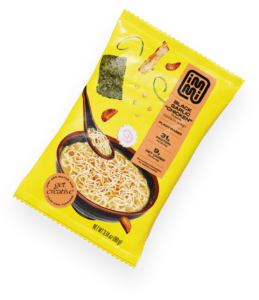 ---
Opinion
I'm actually a pretty big ramen fan myself…actually I'm just big lol. But any kind of noodles I'm always willing to try.
I had a very positive outlook on Vite Ramen, the other ramen product I reviewed, and am looking forward to seeing how these will compare, being that Vite pretty much set the standard.
I'm very curious how they swung these flavors, without having to using some genuine animal broths or powders.
On Point
1. High Protein. More than 20g per serving
2. Vegan friendly. All flavors are plant based…despite the meat/seafood flavors
3. Low carb. Black magic that it only has 6g net carbs. Quite the feat for noodles.
4. Low sodium. Much less than off the shelf instant ramen
Off The Mark
1. Questionable texture. Noodles were spongey
2. Flavors could use improving. Each was ok, but felt like they fell short in some way
3. Not that filling. Feels like this is more than a snack, but less than a meal
4. Creativity required. Meaning they're only mid when prepared standalone.
Nutritional Breakdown
Time to see what's in this stuff. Seems like there are handful of main ingredients, and everything else is only included sparingly.
Nutritionally, Immi Ramen is an odd one. Unlike most instant ramens or ramen soups in general, Immi Rammen is low in carbs (only 6g of net carbs!), high in fiber and high in protein. It's also fully plant-based and without any animal products.
Immi Ramen Nutrition Overview
| | |
| --- | --- |
| Kcal/meal | 300 – 310 |
| Macros (C/P/F) | 24/21/15 |
| Vegan | Yes |
| Keto | Yes |
| Features | Low Carb, High Fiber |
| Non-GMO | Yes |
| Organic | No |
| Includes Probiotics | No |
| Artificial Sweeteners | No |
| Synthetic Additives | No |
| Contains All Micronutrients | No |
| Controversial Ingredients | Wheat, Soy*, Sesame* |
*Soy/Sesame is only in Black Garlic Chicken flavor
Carbohydrates
Based on 310kcal serving:
Total Carbs: 24g, 8% of DV.
Net Carbs: 6g, (Total Carbs – Dietary Fiber – Non-digestible Carbs)
Sugars: 1g
Fiber: 18g, 63% of DV.
One of the top selling points of this ramen is how keto-friendly it is. Boasting 18g of fiber per serving, this offsets the wheat, wheat gluten, modified food starch, and maltodextrin used to stabilize the product.
This means that the noodles are primarily made of fiber and not complex carbs like most ramen.
Protein
Per 310kcal serving:
Total Protein: 22g
Source: Pumpkin Seed Protein
We don't see pumpkin seed protein too often, but it's a welcome addition, as pea protein would have almost certainly changed the taste of the product.
21g of protein is certainly a lot, but it's worth considering that the bioavailability of pumpkin seed protein is not the best, and this is not a complete protein source either. Even if isolates can be similar to soy protein in availability, most commercial pumpkin seed protein is low in threonine and lysine.
Below we have chart outlining how it measures up against some of the well-known industry heavyweights.
Fats
Per 310kcal serving:
Total Fats: 15g, 19% of DV.
Saturated Fats: 7g, 37% of DV.
As for the fat content, Immi Ramen contains palm oil, rice bran oil and coconut milk powder. So along with the high fiber and high protein, you'll get good fat sources and even some MCTs along the way.
It's worth considering, however, that unlike Vite Ramen – the complete instant ramen – Immi does not contain any essential omega-3 fatty acids.
Micronutrients
Iron is the only mineral of significance found in Immi. Each serving contains 3mg, or 19% of your RDI.
Allergens
Please avoid Immi if you are sensitive to gluten. Soybean powder is specific to the Black Garlic Chicken flavor, so be mindful of that as well.
Taste Test
| | |
| --- | --- |
| Best flavour | Beef |
| Texture | Takes getting used to. Chewy and rubbery |
| Satiety | Not as filling as I hoped |
As with most (if not all) instant ramens, you can opt to make it using a microwave, or on the stovetop. I plan to try it both ways to see what the differences are, and if those differences are major or minor.
Tom Yum Shrimp
Being allergic to anything that swims, or lives near water…I was excited to see how this one was, so it was first up. Granted, I have no basis of comparison as I have no clue what shrimp actually tastes like, I have completely made-up idea, and we'll how close this comes.
Honestly, the flavor was difficult to pinpoint. It didn't even have a seafood like essence. It tasted fine, some noteworthy spice, nothing crazy.
The biggest takeaway was the texture of the noodles, they were like rubber bands. The unexpectedly chewy noodles took some getting used to.
Black Garlic Chicken
Usually, chicken is the easiest flavor to emulate, and best in most lineups in my opinion. That may also be the case here too. The noodles unfortunately had that same chewy texture, that is at least uncommon for instant ramen.
As for the flavor, the chicken flavor was decent…however the garlic was completely MIA. Also, it lacked spice, so be sure to keep your salt/pepper nearby.
Spicy Beef
I usually am not too keen on beef flavors; the flavor is almost always not recreated very good. Turns out, this one was different. It had nice richness to it, and very much reminded me of my friend's mom's pot roast.
The best part about is, that it felt like the best parts of the other flavors combined into one. It had the subtle spice of the shrimp flavor and had the flavor accuracy of the chicken flavor, but beef of course.
Beef is clear winner here….now I'm upset that I gave my mini me the other packet. 😢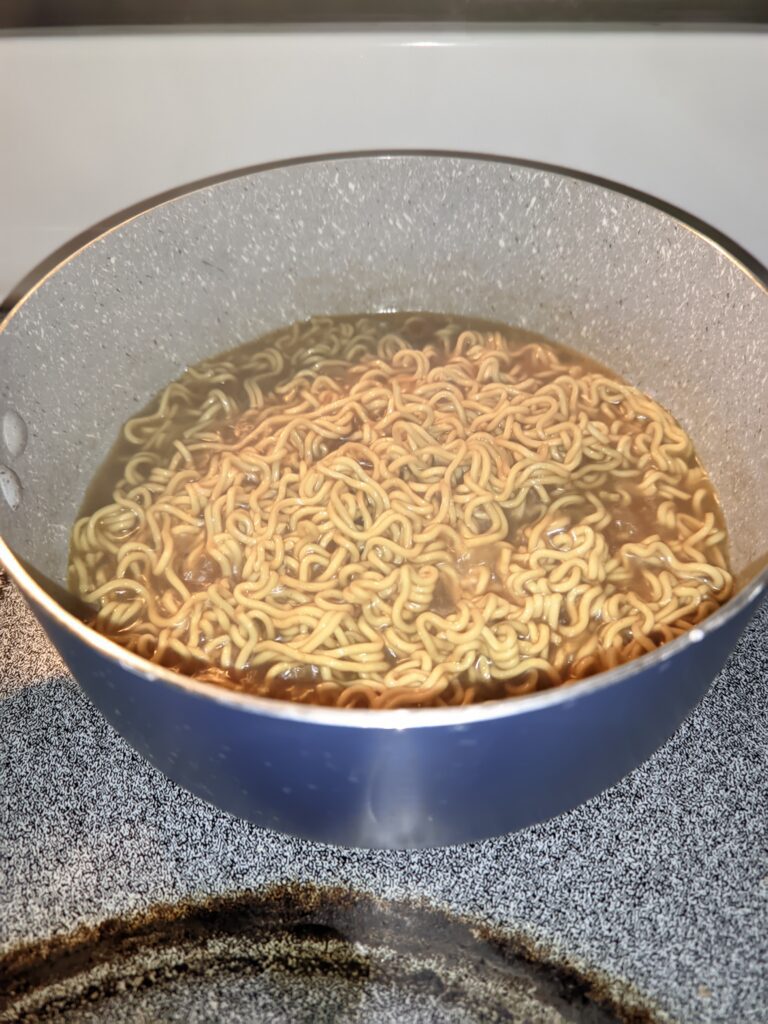 Microwave vs Stovetop
We all know the biggest allure of instant noodles, is….well, that they're instant. I still wanted to test how different they'd be using the different methods. As I've mentioned, the noodles have some pull to them and are rubbery/spongey out of the microwave. The stove instructions claim you can make the soft, if you cook them longer. I cooked some for 12 minutes, beyond the listed time, and the results weren't that much different.
A stove or microwave won't save you from the texture, you'll just have grin and bear it.
More About Immi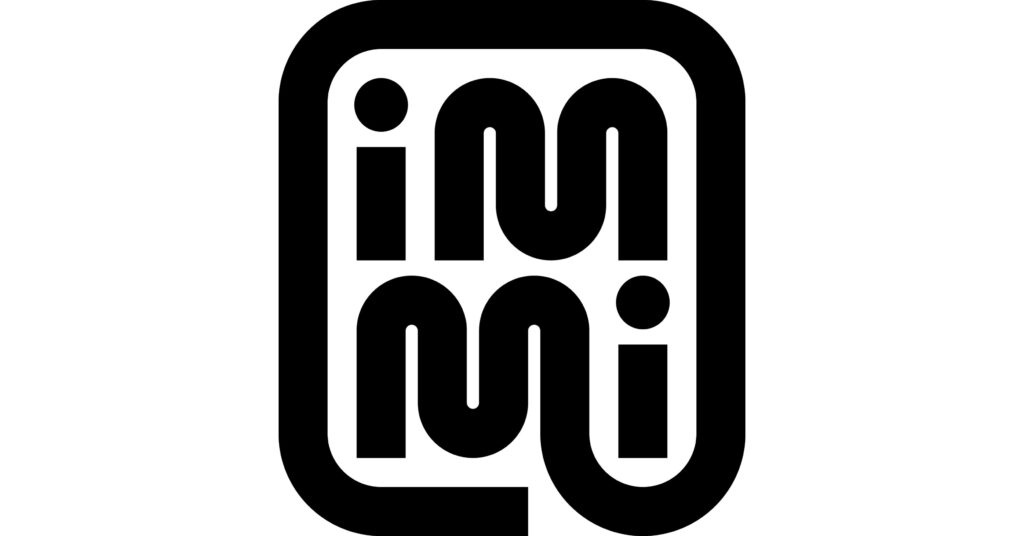 Kevin Lee and Kevin Chanthasiriphan grew up enjoying the vast noodle offerings from their Taiwanese and Thai upbringing. Together they launched Immi, a ramen brand that paid homage to their favorite foods while using high-quality ingredients that are nutritious and 100% plant-based.
We started Immi to help our families better manage their health conditions arising from poor nutrition and unhealthy diets.

At Immi, we're paying homage to our favorite foods, while reimagining them for our modern diets—with high-quality ingredients that taste just as good as we remember.

Kevin Lee & Kevin Chanthasiriphan
Pricing
Immi Ramen can be ordered from their webpage and other marketplaces such as Amazon & Thrive Market. Locally, Immi Ramen can be found at Whole Foods, and The Fresh Market.
Immi can be purchased as 6 & 12 packs and offer a subscription discount of 10%. Subscription orders are sent out monthly.
Product
Total Price
(Non-sub/sub)
Serving Price
(Non-sub/sub)
6 Pack
$39/$35.10
$6.50/$5.85
12 Pack
$72/$64.80
$6$5.40
Shipping
All orders ship via UPS or United States Postal Service (USPS) and arrive within 3-7 days after shipment. Expedited shipping is not offered.
Shipping is free on orders over of $50.
Consumer Immi Ramen Reviews
Since Immi is sold on Amazon, we have a snapshot of what some Amazon Immi Ramen reviews.
Unfortunately, most Amazon Immi reviews are rather negative, with a surprising amount of one star reviews.
Most one star reviews complaint about cardboard-like taste and texture.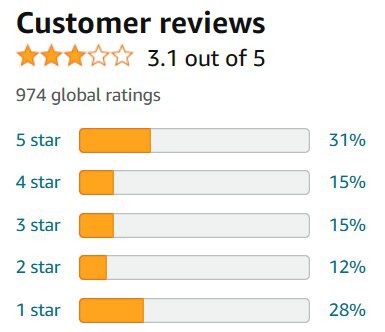 As you can see above and below, reactions are very mixed.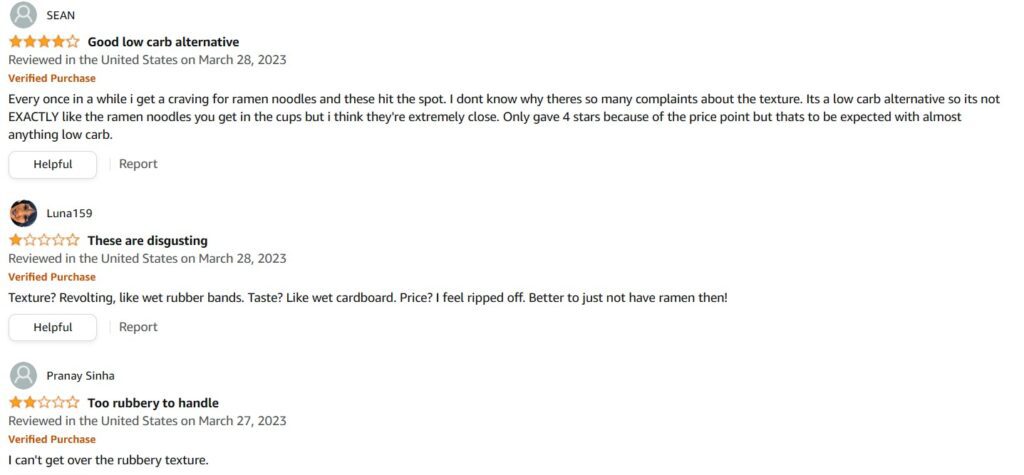 Immi vs. Vite
Vite Ramen was the first player in the ramen game, so they have a 5+ year head start.
While both targeting the instant ramen, quick meal demographic….you'll notice they take somewhat different approaches.
Unlike Immi Ramen, Vite Ramen is complete which means that they provide with all essential nutrients including vitamins and minerals. Furthermore, Vite Ramen is in both plant-based and vegetarian formulas.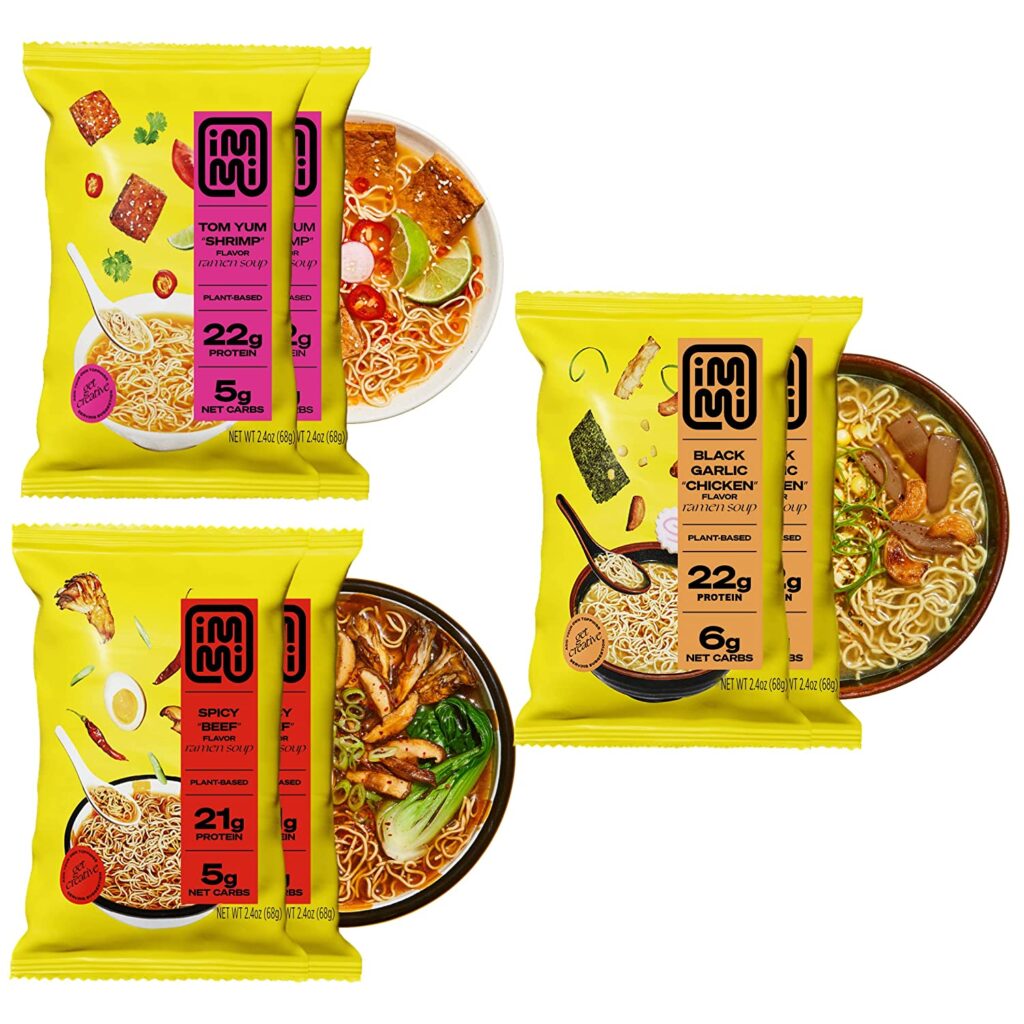 Head to Head
Category
Immi Ramen
Vite Ramen
serving price
$6.50
(USD)
$7.67
(USD)
kcal/serving
300-310
495-520
servings per
6/12
6/9/15
Protein (g)
22
26-31
Sugar (g)
1
2
Fiber (g)
18
7
Fats (g)
14
14
Carbs (g)
24
67
Vegan
Y
N
Certified
Organic
N
N
Micronutrients
3
25
Artificial Sweeteners
N
N
Synthetic Additives
N
Y
GMO?
N
N
Protein Source
Pumpkin
Meat/Soy
Availability
USA
USA
Flavors
Beef, Shrimp,
Chicken
Beef, Chicken,
Pork, Plain
What do you value?
The first thing that jumps out, beyond the meat and potato prices of both, is the calorie difference. I remember being totally satisfied with Vite Ramen, but with Immi…I knew I'd be hungry again soon.
Immi does have plenty of value if you are watching your intake when it comes to calories, sodium or carbs. They are also fairly close when it comes to protein, though Immi falls short with micros, and isn't complete like Vite.
Immi also has the edge in availability being able to order from Amazon and find locally if you're nearby a Whole Foods. Vite is only available through their site and seems to also have to contend with frequent stock outs, even predating the pandemic.
Taste-wise, Vite Ramen is definitely better. All flavors are spot on and the product is good by itself, or with some of the many things you could add.
Guess it just comes down to getting what you can and knowing the pros/cons of each.
Immi Ramen FAQ
How is it possible to have ramen without carbs?
We spent over two years in the kitchen with chefs and nutritionists to re-imagine instant ramen without the carbs. We went through over two hundred attempts to find our delicious low-carb recipe that's packed with enough protein and fiber to keep you nourished and satisfied.


Will a serving of Immi keep me full?
A serving of Immi ramen is equivalent to a bowl full of ramen noodles and soup, around 12 ounces. Because our ramen is packed with a whopping 21-22g of protein and 18-19g of fiber, you'll find that Immi ramen will often leave you feeling happily full for hours.


How long does Immi last?
Our ramen will last up to 9 months when stored at room temperature without the need for refrigeration or freezing.

What exactly are natural flavors?
No, all of our flavors and added ingredients are ALL NATURAL. We use no added dyes, food coloring, The natural flavors used in our recipes only come from things found in nature, like spices, fruits, and plants. Our natural flavors are non-GMO and don't contain any artificial colors or preservatives.


Please outline the return policy?
We can only offer refunds within 30 days of your purchase for your first try of a flavor, and our refund policy is limited to the max dollar amount of a Variety 12 pack and one purchase per person.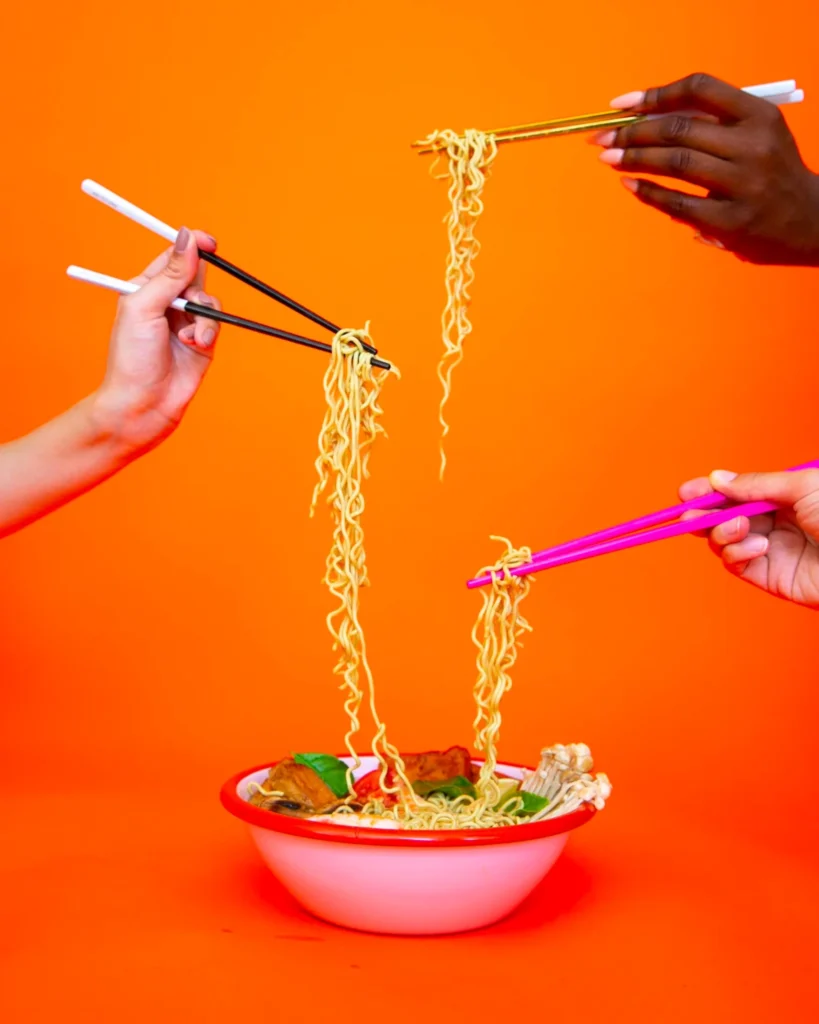 ---
Verdict – Immi Ramen, Buy Vite Ramen Instead
You know the one thing I really hate about ramen? The serving suggestions. Stuff like this….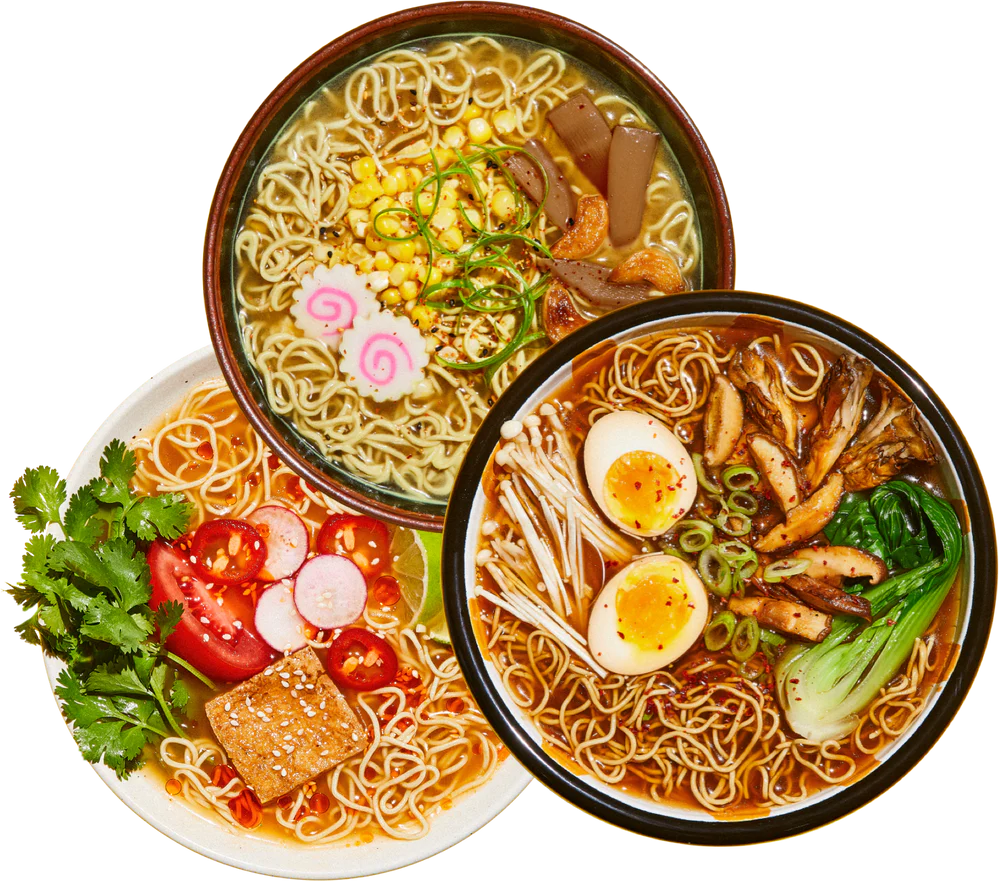 Every visual is made to look like fine dining direct from Shibuya! We all have that friend that has the time, and willingness to make their dishes look like this….then there are those of us who just wanna nuke it and go.
I say this to say about this Immi Ramen review, that I feel that this still has plenty of runway to be better as a standalone product.
I'm sure it tastes incredible with meat, fresh herbs, veggies…I'll pass on the egg. But I need it to be more solid when all I have is a pack, a cup of water, a microwave and a few minutes to spare.
It's by no means bad, it just feels like it's more suited for those who are creative and like tinkering with food, not a caveman like me who just wants to fuel up and keep it moving.
Bottom Line – Definitely worth a try if you feel like jazzing it up and are ok with its elastic texture. If you want good, soft, standalone ramen, opt for Vite Ramen instead.