SO Body CO review | Does Collagen Make this Meal Replacement Worth It?
The UK meal replacement market is as tough as it gets. In today's So Body Co. review, we will have a look to a new entry to this market; and discover their unique spin on these products.
As a matter of fact, So Body Co's meal replacement drinks have a distinct ingredient: collagen. Their aim is to become one of the UK's top nutritional retailers and our products are carefully developed to provide a wide range of health benefits based around collagen.
Sounds interesting, doesn't it? But is this enough to compete against the giants like Huel? Let's see how good So Body Co meal replacement shakes are and if their unique approach makes them worth buying.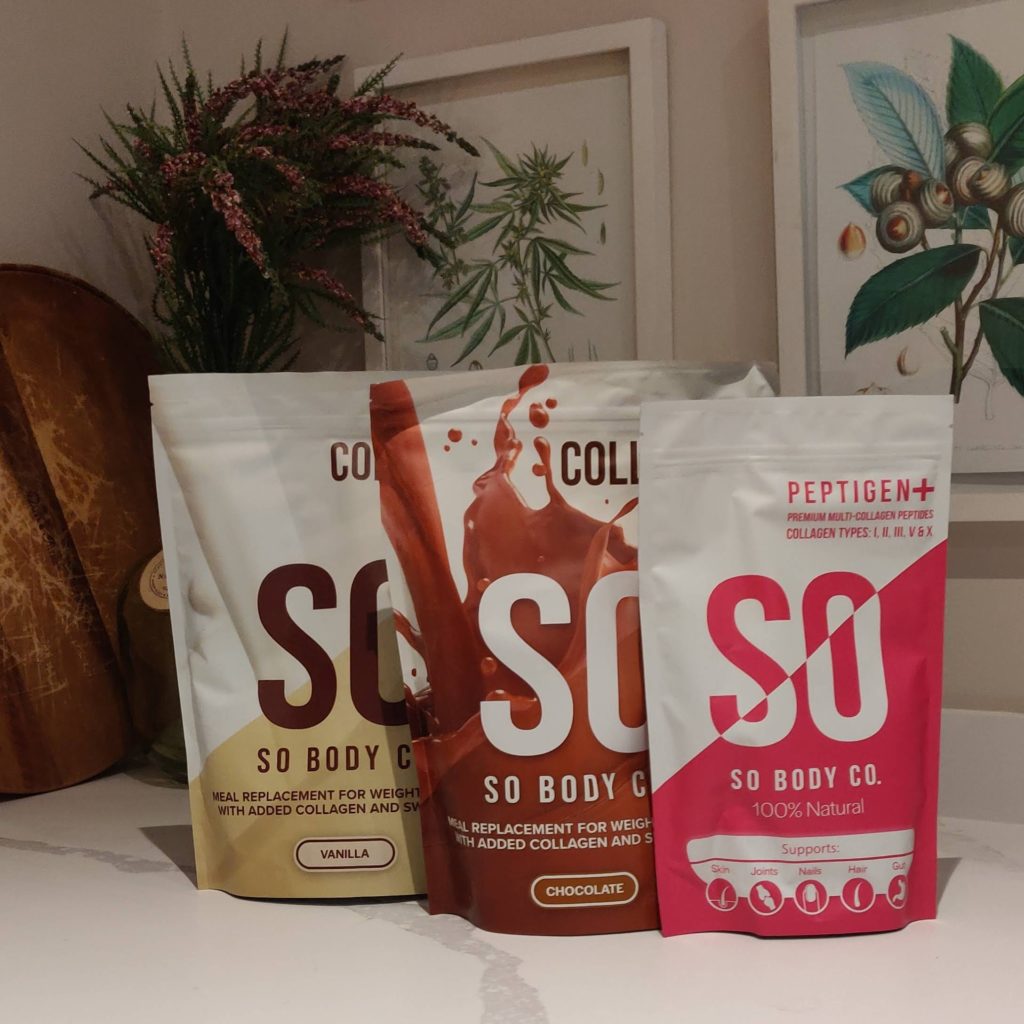 SO Body Co Review at a Glance
Flavours: Chocolate, Strawberry and Vanilla.
Opinion
To sum up my experience in this SO Body CO review, I must admit that I liked some features, but I felt that the shakes felt a little short (in particular in regards with nutrition).
However, the excellent taste and texture of the shakes, as well as the unique spin with the added collagen, make SO Body Co shakes worth taking into consideration.
Furthermore, Peptigen+, their collagen peptide mixture, is a great product for anyone looking to improve their diet. Collagen supplementation has been proven to be beneficial, and Peptigen+ will do you well.
What I like
1. Chocolate is delicous. I was positively surprised by both flavours, and despite the sweetness I really enjoyed them.
2. Filling. 146kcal kept me full for 2h, which is pretty good.
3. Keeps you hydrated. 400ml of water/almond milk per serving is quite a lot.
4. Added collagen. I'm usually not one to enjoy/like gimmicks, but collagen is a proven supplement.
5. Rich in vitamins and minerals.
6. Free UK shipping.
7. Peptigen+. This is a well priced, well-rounded collagen supplement.
What I dislike
1. Lack of omega-3.
2. Low in fats and fiber, nutritionally short. Following the point above, I think that Collaslim shakes fall a bit short in the world of complete foods. I would like to see more fibre, and healthy fats added.
3. Not the cheapest of the bunch.
4. Relies on almond milk for nutrition. You will only get a 200kcal serving if you supplement with almond milk. Otherwise you will only get 146kcal.
5. No free shaker given.
Improvements
1. Add healthy fats and more fiber.
2. Free shaker with first order?
Nutritional Breakdown
As far as nutrition is concerned, So Body Co makes low calorie, whey based meal replacement shakes with added collagen. Furthermore, they are gluten free shakes, very low in fat, high in protein and contain no-GMO ingredients.
So Body Co Nutrition Overview
| | |
| --- | --- |
| Kcal/meal | 146 |
| Macros (C/P/F) | 25/65/10 |
| Vegan | No |
| Keto | No |
| Features | High Protein |
| Non-GMO | Yes |
| Organic | No |
| Includes Probiotics | No |
| Artificial Sweeteners | Yes |
| Synthetic Additives | Yes |
| Contains All Micronutrients | Yes |
| Controversial Ingredients | None |
Some values vary depending the flavour.
Ingredients: Whey Protein Concentrate (Milk), Skimmed Milk Powder (Milk), Peptan Marine Collagen (Fish), Oat Flour (Gluten-Free), Natural Flavouring, Sobody Vitamin and Mineral Blend, Thickener (Xanthan Gum), L-Cystine, Sweetener (Sucralose)
Carbohydrates
Based on 40g serving:
Total Carbs: 9.7g, 7% of RI.
Sugars: 7.2g, 8% of RI.
Fiber: 0.1, 1% of RI.
All in all, Collaslim is not a carbohydrate rich meal replacement. In fact is in the lower end.
Despite that, it's fairly rich in sugars, mainly due to the naturally occurring sugars in milk (lactose). In fact, it does not have any added sugars.
Besides, it's a little sad to see how low the fiber content is. For a drink that's based about health and unique ingredients with multiple health benefits, I would've like to see a good amount of fiber on it.
Protein
Per 40g serving:
Total Protein: 23.8g, 30% of DV – including 5g of collagen
Source: Whey protein concentrate, peptan marine collagen.
Without a doubt this is the focus of SO Body Co Collaslim drinks. Protein, and more precisely, collagen.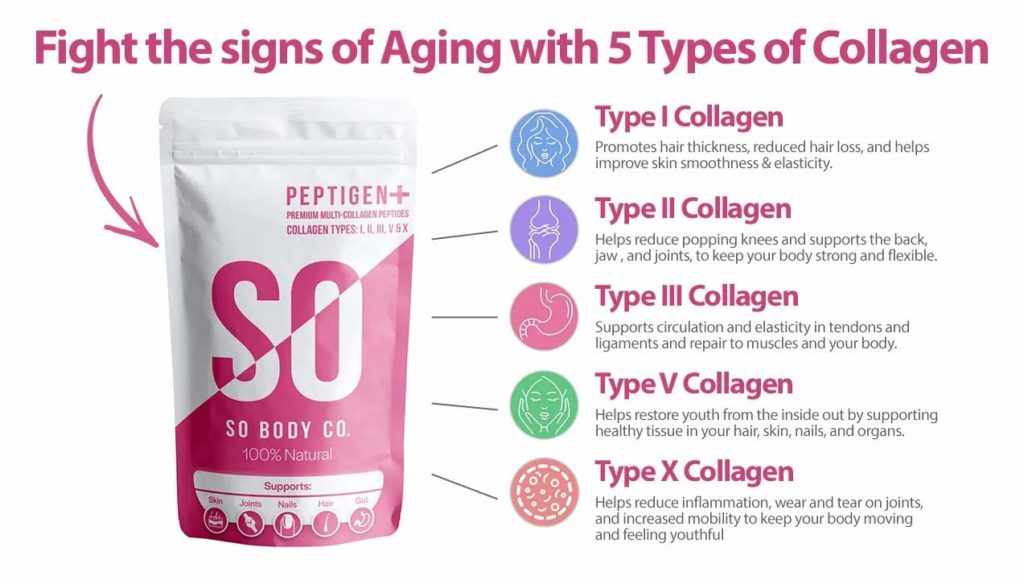 So, what is collagen and it's really that beneficial for you? Collagen is the most abundant protein in your body, and it's found in skin, body and structural elements (ligaments). It is true that as you age, the quality of collagen that you produce goes down.
Therefore, collagen peptide supplements might have a positive effect on your skin elasticity, helping with muscle mass and more.
However, collagen is not a complete protein source; as it lacks tryptophan. Hence, SO Body Co adding whey protein concentrate (golden standard for protein).
Fats
Per 180kcal serving:
Total Fats: 1.6g, 2% of DV.
Saturated Fats: 1g, 5% of DV.
Omega-3s, 0g.
Omega-6s: 0g.
As for lately, SO Body Co fails when it comes to providing you with quality fat sources. Despite the ill name fats might have, they are essential for our bodies – organ protection, source of energy, keep nutrient absorption…
One of the most important fats are omega-3s, which seem to be lacking in SO Body Co. Just as we don't produce collagen, it's hard for us to get our hands in omega-3 fatty acids. Therefore, I would like to see some omega-3 added to the shakes.
Allergens
Collaslim drinks contain milk and some ingredients are derived from fish.
Abnormal Shakes Tasting Test
Interestingly, I found Collaslim shakes to be delicious. I'm not often surprised by these shakes, since I can guess how they will taste just by looking at the ingredient list.
However, SO Body Co's meal replacement drinks positively shocked me, and I must admit they were a pleasure to drink.
| | |
| --- | --- |
| Best flavour | Chocolate |
| Taste | Very sweet, in particular if you only mix with water. However, it's very chocolaty and reminds me of a strong Nesquick shake. |
| Texture | Very smooth and without lumps. You will have to add 400ml or more; and it will still have a strong taste. |
| Easy to Mix | Mixes perfectly. |
| Satiety | Not bad, the 146kcal serving kept me full for 1.5h. |
| Easy to Clean | It washes well with water. |
| Afterthoughts | I was very surprised by how easy to like these shakes are. Only if you are not a big fan of sweet shakes you will have an issue with this. |
High Volume of Water
I've already spoken highly of the taste of both flavours (Vanilla and Chocolate); and I can safely say that you are very likely to like it.
However, what it really surprised me was the amount of suggested water (or almond milk): 400ml per serving. Usually, 400ml will be paired with 100g of product (not 40g); thus I was afraid that the instructions were wrong and it would taste watery.
This is not the case at all. Furthermore, I had to add even more water. This could be due to the collagen, but I must say it was a nice surprise. I believe that the high volume of liquid can make you feel more full; and adds to the impression of being a bigger meal.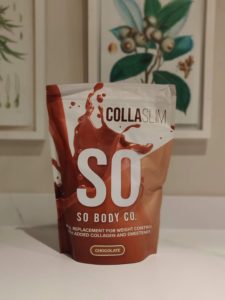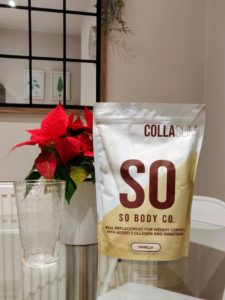 Taste with Almond Milk
The recommended serving suggests to add 400ml of almond milk. This will have both nutritional impact and impact on taste.
I must say that I did not have the opportunity to try it out with almond (or any other plant based) milk. I suspect that this might balance the "excess" sweetness out (in particular if you choose unsweetened) and even improve the overall taste.
In my opinion, oat milk is a little tastier, but I assume you can use your favourite plant-based milk alternative and enjoy a superb shake.
More about SO Body CO

Pricing & Shipping
As far as price is concerned, So Body CO drinks are not the cheapest meal replacement shakes you can buy. However, its pricing is similar to other weight loss meal replacements.
1 bag (20 servings) –> £1.5/meal, £29.99 in total.
1 bag with subscription (20 servings) –> £1.33/meal, £26.69 in total.
As you can see, there's a 11% subscription discount. There's also the chance to save 11% when you buy in bulk, but it does not seem to work in conjunction with subscription.
You will get free shipping in any order above £15.
How Does this Compare to Similar Products?
So, how cheap or expensive is CollaSlim when compared to the best weight loss meal replacements in the UK?
For comparison's sake I've put them all as 400kcal meal; even though most of them have a recommended serving of ~200kcal:
| | | | | |
| --- | --- | --- | --- | --- |
| Price per 400kcal | Collaslim | Dare | Diet Extreme | Exante |
| Expensive (£) | 4.13 | 3.90 | 4.60 | 4.00 |
| Cheap (£) | 3.66 | 2.30 | 1.91 | 3.5 |
Admittedly, it falls into the more expensive range, but neither of them offer the unique approach SO Body Co shakes do.
Other So Body Co Products Review
Besides the meal replacement option, they also offer a collagen protein mixture.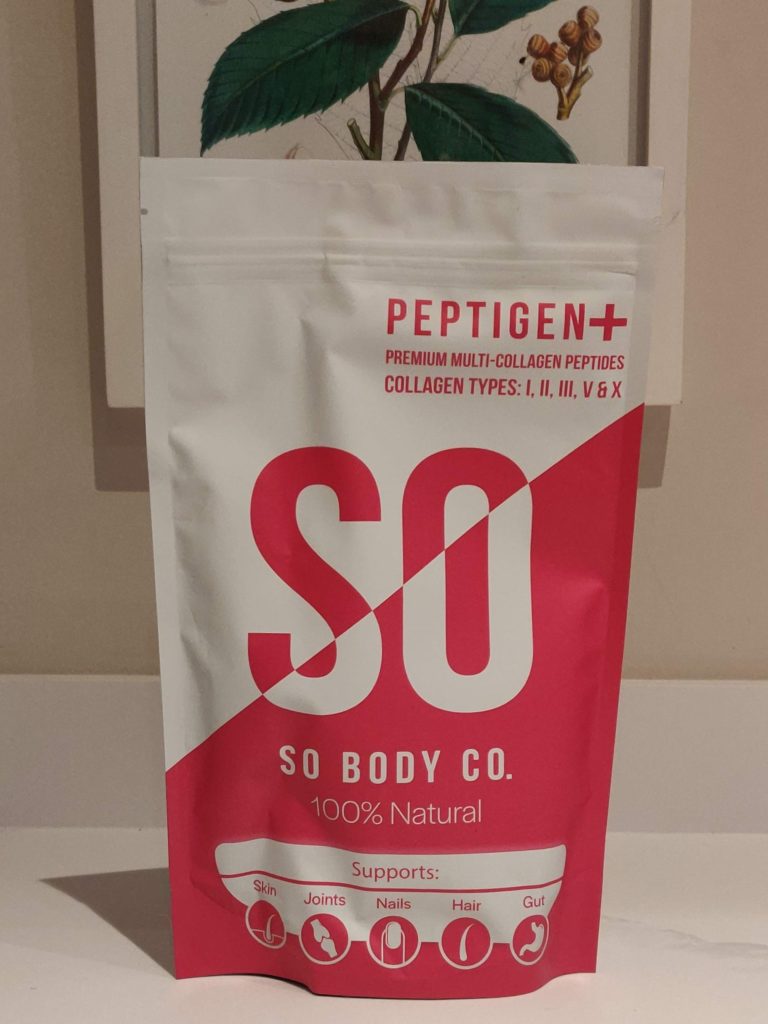 In fact, Peptigen+ is a premium blend of multi-collagen peptides. What does this mean?
Well, as discussed in the nutrition section, collagen is an essential protein found on skin, joints, hair… that diminishes as we age. Not only the quality, but also the quantity of collagen produced by our bodies decreases. Thus, collagen supplements have been very hot as for late.
Peptigen + contains 5 different types of collagen (out of 16) and aims to support your diet. Research has shown that using collagen supplements can, indeed, help you with arthritis and keeping your skin hydrated.
As such, Peptigen + is a well priced supplement, and one that you can add to any drink without really noticing it (I personally like to add to my shakes).
So Body Co Shakes vs
So how does Collaslim compare to the best weight loss meal replacements?
In short, I think it's a competitive option, despite the fact that it's not the cheapest, and lacks some key ingredients. In order to be a true competitor, I would like the shakes to contain omega-3 fatty acids and include some more flavours.
Overview
| | | | |
| --- | --- | --- | --- |
| | Collaslim | Diet Extreme | Dare |
| kcal/serving | 146* | 209 | 216 |
| Macros (C/P/F) | 25/65/10 | 36/46/18 | 40/37/23 |
| Protein (g) | 24 | 24 | 20 |
| Sugar (g) | 7 | 1 | 2 |
| Fiber (g) | 0 | 5 | 10 |
| Fats (g) | 2 | 3 | 6 |
| Vegan | N | Y* | Y |
| Organic | N | N | N |
| Artificial Sweeteners | Y | Y | N |
| Synthetic Additives | Y | Y | Y |
| GMO | N | N | N |
Remarkably, CollaSlim is more reminiscent of a protein powder rather than a meal replacement. It's the only option that is not nutritionally complete and not fully plant-based. Diet Extreme offers both vegan and whey-based versions, while Dare is just plant-based.
SO Body CO Meal Replacement Shakes vs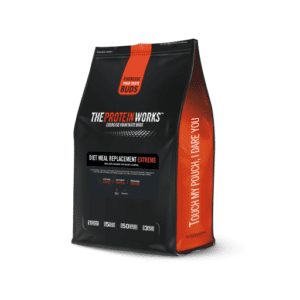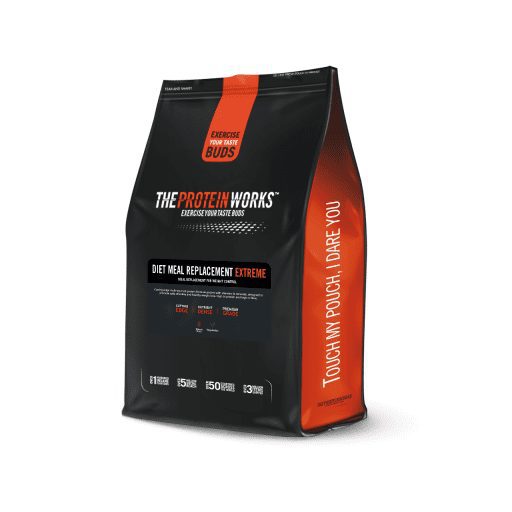 Diet Extreme
In my opinion, Diet Extreme is the best weight loss shake you can buy. It's incredibly filling, well priced and exclusively designed for weight loss. Plus, it's available in more than 12 flavours, most of which are exquisite (Chocolate Digestive is lit). When compared to Collaslim, it's cheaper, has more flavours, and it's nutritionally better-rounded. However, it does not contain collagen.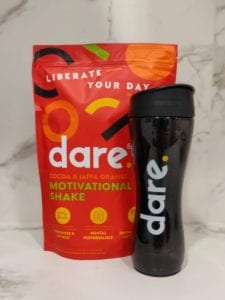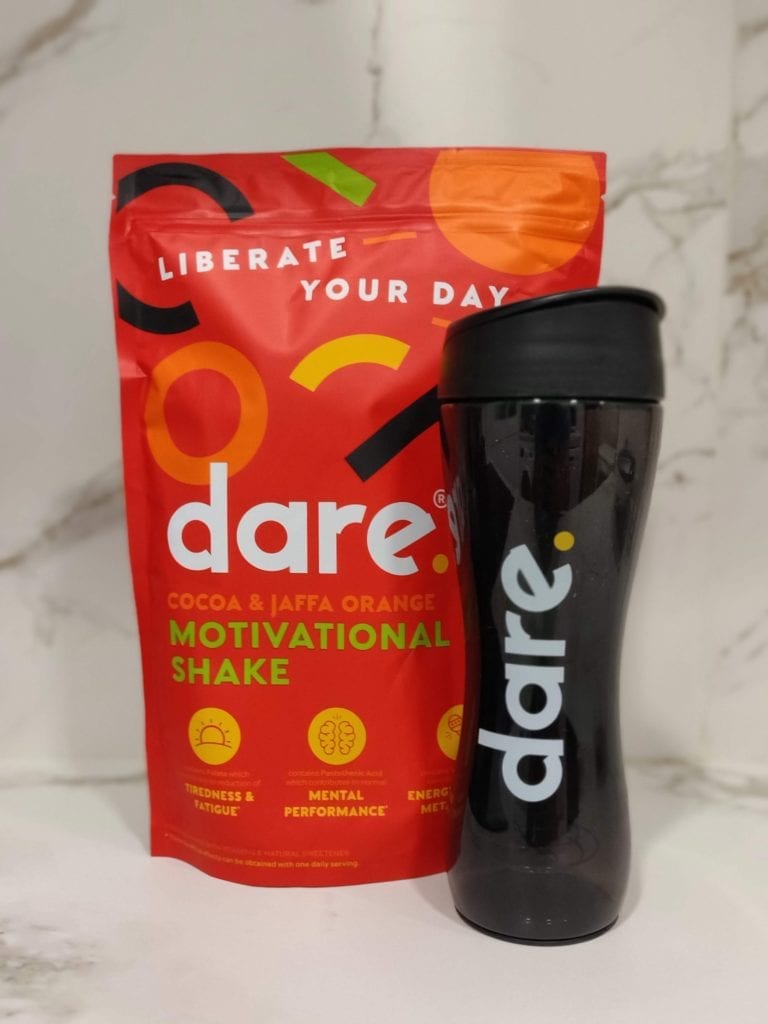 One of my surprises of 2021, Dare Motivation shakes are absolutely delightful. They are also quite natural, nutritionally balanced and fully plant-based. A superb package that can be very handy to help you lose some weight. I like Dare's flavours better, and the fact that it's nutritionally complete
Because losing weight can be hard, many opt for fat burners to help them out. I would suggest that you use them sporadically, and instead get used to a healthy diet with the above-mentioned shakes.
SO Body Co FAQ
Can I drink So Body CO shakes even if I'm not on a diet?
Yes, of course. I recommend you to double up the serving and add your favourite plant-based milk alternative when doing so.


Is Collagen important?
Scientific studies have proven that collagen supplementation can cause an improvement in skin health and might help you with muscle mass. It becomes more important as we age.


Where can I buy SO Body Co shakes?
Currently, they are only available in the UK via their webstore.


Is SO Body Co worth the money?
I think that SO Body Co offers a very unique package with the extra collagen and can be a very affordable meal substitute.


---
Verdict – SO Body Co Meal Replacement Review
Taking everything into consideration, I leave this SO Body Co review with mixed thoughts.
On one hand, I love their unique proposition with the added collagen. While it's not something I think often off, there are proven benefits to your skin and joint health when taking collagen supplements.
Plus, to my surprise, I thought that both flavours (Chocolate and Vanilla) were delicious, albeit a little sweet. I think that this sweetness could be balanced out with some unsweetened almond or oat milk.
However, I believe that the powder is too heavy in protein (almond milk balances this out a little), and lacks key fatty acids, like omega-3 fatty acids. Thus, I would like So Body Co address this and add more balance to their shakes.
As such, I think that So Body Co shakes can be a great addition to your diet, but if you are solely looking for a diet shake, I believe there are better alternatives in the market.
So Body Co
Pros
Delicious, although a little sweet
Added collagen, which has proven health benefits
Peptigen+ is a great product
Very filling
Free UK shipping
Cons
Nutritionally not complete - lacks omega-3
Low in fiber
Only available in the UK
No free shaker