That's the title to the brand new podcast I've started with fellow complete food enthusiast Clive Illenden.
This is a very exciting moment for me, since it has always been a dream of mine to expand on what I'm building on Latestfuels and make Complete Nutrition a more accessible topic for people.
In short, "Who the Hell Needs Food?" will be a podcast where Clive and I cover the basics of complete nutrition, update you on the latest news, discuss different products we've tried and have awesome guests in the future.
I hope that for the listener, this will be an enjoyable experience where they can get more in-depth info about complete nutrition and topics surrounding it.
Who?
But before I go any further, I should perhaps introduce the two hosts of the show.
Clive Illenden – Youtuber, Gamer and Compete Food Enthusiast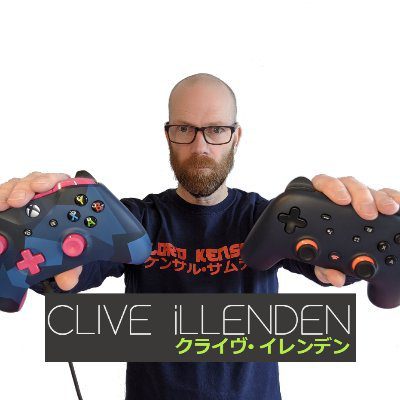 For those who don't know Clive, he's a youtuber that has been covering complete food products since 2015! He has been consuming Huel, Mana and other brands from the very start, and has always featured them on his youtube channel.
Gaming Dad of 2, having fun, trying things, and living this thing called life. Some gaming news, gadget reviews, smart tech, future…

Description of Clive's Youtube channel.
While his channel is not only about food, he has covered multiple products: Plenny Bars, Huel shakes, Mana Burger… and he has extensive experience on the field.
I have always loved his down to earth and easy to understand explanations of what the product is. More often than not, his videos are easier to digest than my long articles and provide a better entry point for beginners. Thus, why I feature them on my articles, sometimes.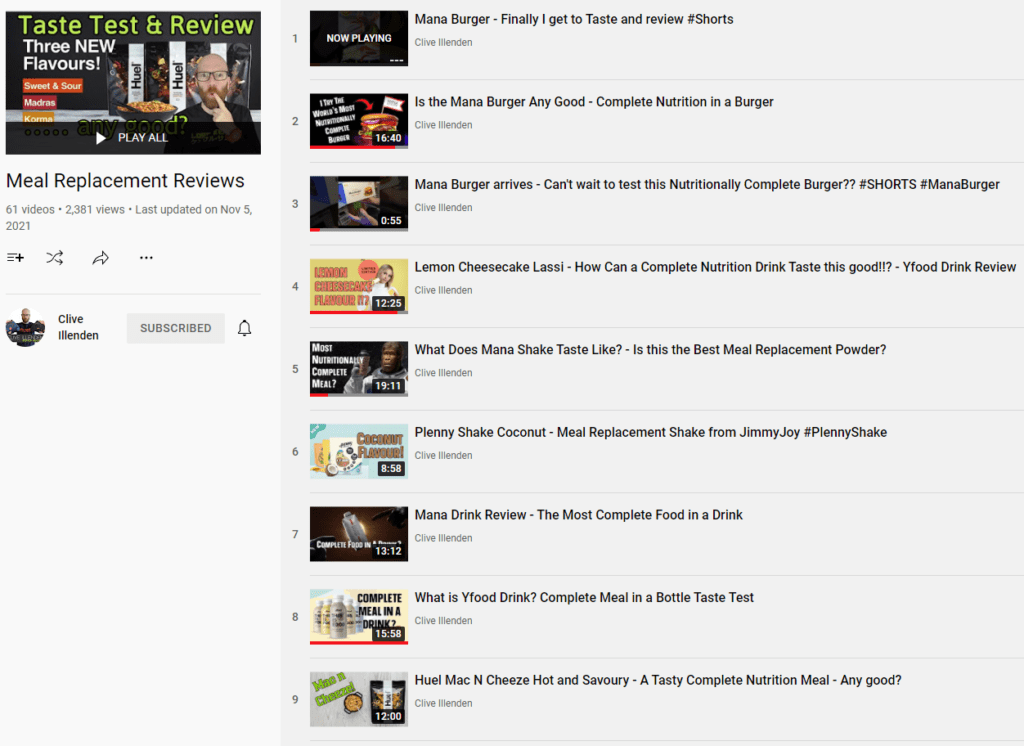 Enaut – Owner of Latestfuels, Complete Food "Expert" Wannabe
Perhaps, if you are reading this, you are already familiar with who I am. I'm the man behind the curtain, the man that writes walls of text about meal replacements, the man who aspires to be an expert in the field.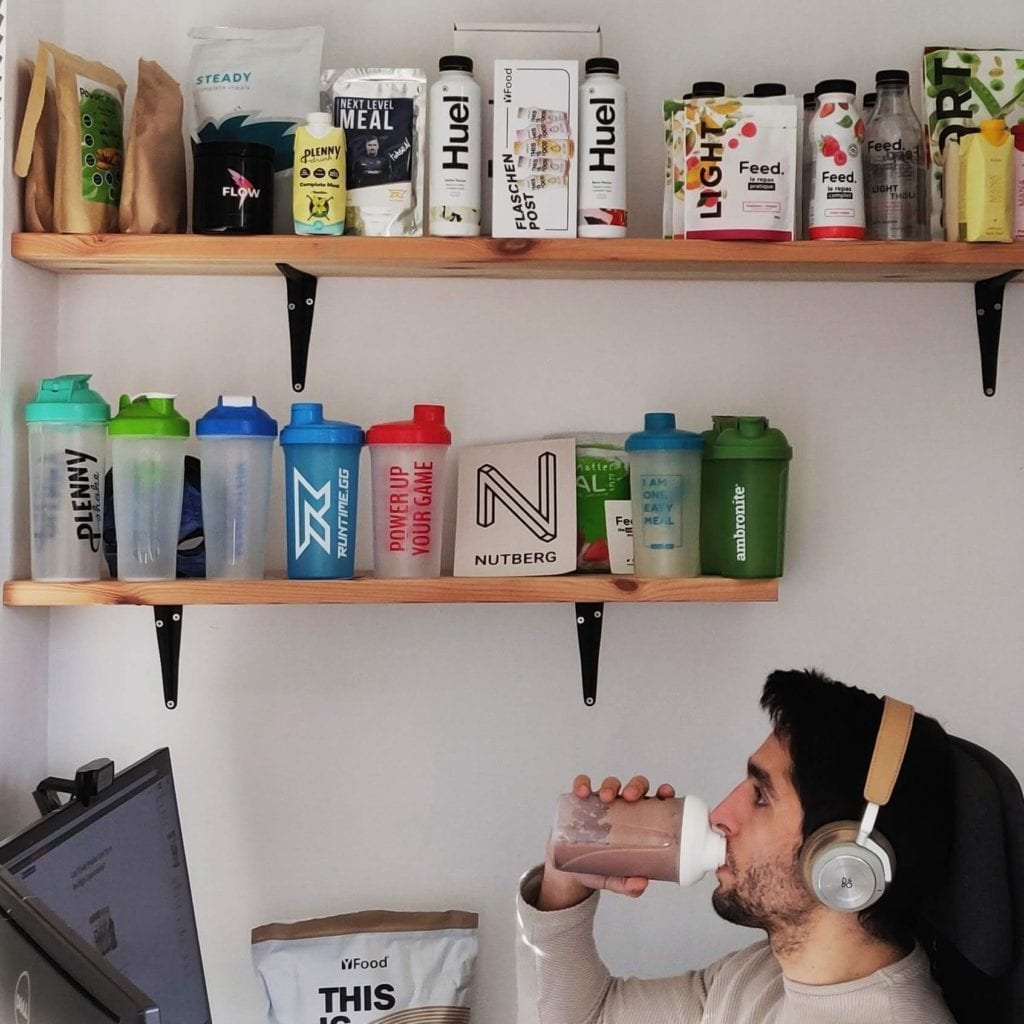 In my journey to become an "expert" I have tried hundreds of shakes, and they have become a regular part of my life. I've had keto shakes, vegan shakes, bars, complete instant oats, soups, crunchy balls… anything and everything that is complete food. Well, everything but complete bread.
I hope to provide the listener with industry knowledge, anecdotes and more in depth description of the products to what I can offer in a writing format.
Why?
When I started Latestfuels, I had a clear goal; provide factual and in depth reviews of all complete food products. Over the years, I have done a pretty good job at this, but I have not reach as many people as I would have hoped.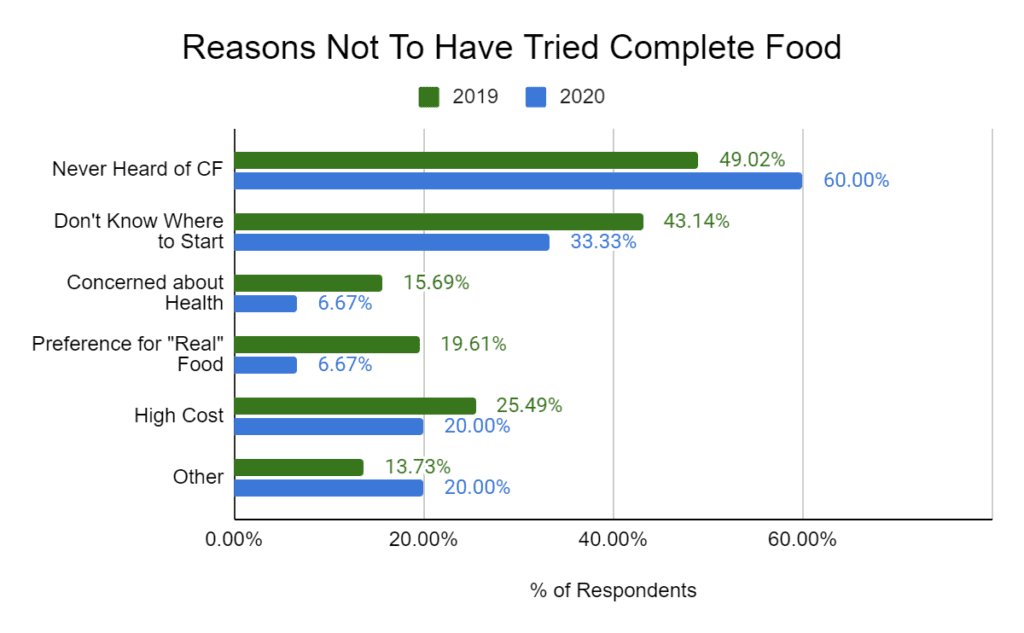 In fact, the Complete Food Survey highlights this issue every year. People don't know enough about Complete Foods, or what offering is available to them.
There's also a lack of knowledge on how the industry operates, on why you see certain ingredients all the time, misconceptions on what the price of products should be etc.
Therefore, with the help of Clive, I hope to spread the word about Complete Food in a more fun, easily digestible manner. I hope that "Who the Hell Needs Food" can shed light into basic and advance topics that are related to complete nutrition.
What?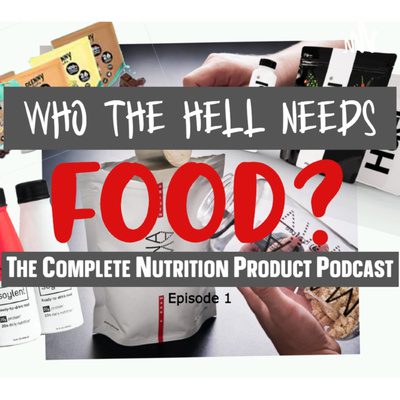 Well, "Who the Hell Needs Food?" will be a podcast that will be available on Youtube (pre-recorded for now) and all the major podcast platforms (Spotify, Apple…).
The idea of the show is to cover the following topics:
Basics of Complete Food. Are they healthy? What formats are there? Why should you consume them?
Bust myths about Complete Food.
Review products. We will talk about products that we've recently tried, share thoughts and experiences and highlight how the compare to other products in the market.
Interview relevant people in the industry. In the future, we hope to be able to talk to people that work in different companies so that they can give us a better insight to how things are run.
Discuss hot topics and keep you up to date with the latest news.
So nothing revolutionary really, but I feel that this is something that is missing in the industry.
Conclusion
This is it! I'm extremely excited about this podcast and I hope that you tune in to listen to it.
As usual, please comment (here or on Youtube) and let us know your thoughts. Feedback is extremely important, particularly on the early stages of any project.
What works?
What should we improve?
Is there any other topic you would want us to discuss?
Should we keep it short or make sure we cover each topic in depth?
Thank you very much for everything!
YOUTUBE LINK –> https://youtu.be/-Dzi619OGeI
SPOTIFY LINK –> Listen here