Queal has recently rebranded their full range of powder products to group them under Steady line. Thus, old Queal Lite has now become Queal Agile. We personally thought Queal Lite was an OK name, but we are not in charge of the branding. Either way, Queal Agile is crafted to pack all the nutrients you need in a smaller serving (calorie wise). Ideal for those with more sedentary lifestyle, looking for diet shakes, or as a shake for women (who usually have lower caloric need than men).
So, less calories yet more expensive than its brother Queal Steady Standard. How is that possible? Would it not be better to eat less of the latter? Is Queal Agile worth the money? This and more, in this Queal Agile review.

Flavours: Awesome Apple Pie, Cool Chocolate, Funky Forest Fruit, Super Straberry, Smooth Vanilla, Banana Mania, Crazy Chocolate Hazelnut. There might be some limited editions flavours in addition.
Ingredients: Whole grain oat flour (gluten), soy flour, isomaltulose, maltodextrin, whey protein (milk), vegetable oil (sunflower-& linseed-), vitamin and mineral mix (potassium dihydrogen phosphate, sodium chloride, choline bitartrate, calcium carbonate, vitamin C, vitamin E, chromium chloride, potassium iodide, ferric pyrophosphate, vitamin B3, sodium selenite, vitamin A, D-biotin, vitamin B5, sodium molybdate, magnesium oxide, vitamin B12, zinc oxide, vitamin D2, copper sulphate monohydrate, vitamin B6, vitamin K1, vitamin B9, vitamin B2), natural flavouring, cinnamon*, glucose syrup, emulsifier: sunflower lecithine, raising agent: sodium bicarbonate, thickener: xanthan gum & modified starch, anti-caking agent: silicon dioxide, antioxidant:rosemary extract, sweetener: sucralose.
During my week on Queal, I ended up mostly using Queal Agile over Athletic or Standard (of which I only had the Rad Raspberry Flow flavour). I did that based on three assumptions/reasons: firstly, that I was using the Queal v4.0 formula (which was wrong); secondly, because I wanted smaller portions; and thirdly, I did not look at the price, since the products were kindly provided by Queal.
Queal Agile is a fantastic product, and it makes it really easy to ensure a balanced diet that meets the requirements for those who need less energy. However, few might feel that paying extra for this is not worth it and I think I agree.
Is Queal Agile worth the extra price tag?
I used to think it was not worth it. Here is why:
You can split the servings of Queal Athletic or Standard, instead.
100g of Queal Athletic will provide you with more protein (27g instead of 20g).
€1 more per day might not mean much but it adds up (Standard vs Agile).
However, the last time I ordered Queal, I ended up using Queal Agile the most, mainly because I was looking for the smaller meals. I found out that it was more convenient for me and I did not have to worry on missing on micros. The price is still an issue, and I rather have more protein in my shake (also protein/100g of product); so I do think there is room for improvement.
Macronutrients per serving (g)
Protein(g)
Carbs(g)
Fiber(g)
Fats(g)
% of Energy from each macronutrient
Carbs 50%
Prot 21%
Fats 29%
% of Recommended Intake per serving
RI based on 2,000kcal
RI based on 2,500kcal
Energy
With only 600kcal per serving, Queal Agile is the lightest of the food replacements offered by Queal. It is aimed for those with more sedentary lifestyles, people seeking to lose weight, naturally smaller physique or lower energy requirements due to age or gender. 3 servings only provide 1,800kcal, which is the recommended amount for women over 30 with low activity levels. Despite this, it could be what you are looking for if you just want a gentle meal. We advise against only using Queal Agile if you do not fall under any of the categories stated above.
Carbs
Good carbs/bad carbs, simple carbs/complex carbs, slow release/fast release… there is a whole world of complexity within carbohydrates. Ideally, you would look for more complex carbs, with a nice mix of slow and fast release; and minimise simple carbs or sugars (aka 'bad' carbs). This last is more relevant even if you are sedentary or looking to lose weight! Fortunately, you do not need to worry too much about the details, since it has a beautifully balanced carbohydrate profile.
The 72.6g of carbsare mainly from oat flour, maltodextrin and isomaltulose. Similarly to Queal Standard, the carbohydrate composition was changed in the Queal v5.0 update. In this update they shifted the carbohydrates sources towards maltodextrin and isomaltulose (in a 50/50 split).
Both maltodextrin and isomaltulose are widely used in the industry, especially together. While this may have some economic and texture reasons (beyond the point of discussion here), they tend to do it to lower the glycemic index (GI). Maltodextrin is a source of complex carbohydrates that is quickly broken down into simple sugars and has a big impact in blood sugar levels (GI 85). Isomaltulose, on the other hand, is classified as sugar (hence the "high" sugar content per serving) but the digestion is slower.
Personally, I am in favour of using oats, since they are a great source of complex carbs, fiber and protein; and I would like to see a change back in this regard.
Fats
Total Fats: 18.3g, 26% of RI.
Saturated Fats: 3.2g, 16% of RI.
MUFA: 5.9g, 13% of total energy.
PUFA: 4.6g, 10.3% of total energy.
Omega-3 (ALA): 2.5g.
Most of us have made the mistake of trying to cuts fats too much. It is not good! We need 20 to 35% of the daily energy to be from fats, ideally high in monounsaturated and polyunsaturated fats (which include omega-3 and omega-6 essential fatty acids) and low in saturated fats.
Queal Agile is a very healthy source of fats; high in essential fatty acids (from flaxseed oil) and low in saturated fats (only 3.2g per serving, 16% of RI). In fact, Queal Agile has a 1/2 omega-3 to omega-6 ratio, which is considered within the ideal range for omega-3/6 ratio.
Protein
Queal's main source of protein is whey protein, a byproduct of cheese production. Whey protein is the most widely used source of protein for supplements and food replacements alike, since its packed with the required essential amino acids and branched-chain amino acids, which help in muscular recovery and growth.
Based on a diet of 1,800kcal, the AMDR is from 45g to 157.5g of protein. Queal Agile provides 30g per serving (3 meals would be 90g of protein), meaning that it provides 21% of the total energy from protein. This is a huge reduction from the old formula that provided 41g per serving. As we stated in other reviews, I think they should have kept the high protein profile.
Why? Protein helps you feeling full after the meal, preventing you from snacking, for once. Additionally, high protein diets are in the rise, since there are not many health drawbacks, as opposed to high carbohydrate diets. Now, you will have to use the Athletic version for higher protein intake, but it does also come with 500kcal a day. Thus is not an ideal solution. Huel and Pulve are other alternatives offering more protein.
Anyhow, 90g of protein are likely going to be enough for someone who is not very active and whey protein is still my favourite source of protein. Therefore, I do think Queal Agile has a good protein profile.
Micronutrients
Levels of minerals and vitamins in Queal Agile are optimized so you get 33% of the RDA per each serving. According to Queal each variation of their food replacement is implemented with a custom blend to achieve optimal micronutrient ratios. In order to do so, they use natural sources and standard dietary additives, such as, Acetate for vitamin A, Pyridoxine HCl for vitamin B6 (natural source soy and oat flour), E 50% CWS CapsuDar for vitamin E (flaxseed oil as natural source) and so on.
Wait? Does that mean Queal Agile is not natural or healthy? No, this is standard practice in the food industry, such as, fortified cereals, and ensures that you will be getting 100% of all the minerals and vitamins. This is really important: micronutrient deficiencies are the cause to many diseases, like, anaemia, goiter, cretinism, scurvy or osteoporosis.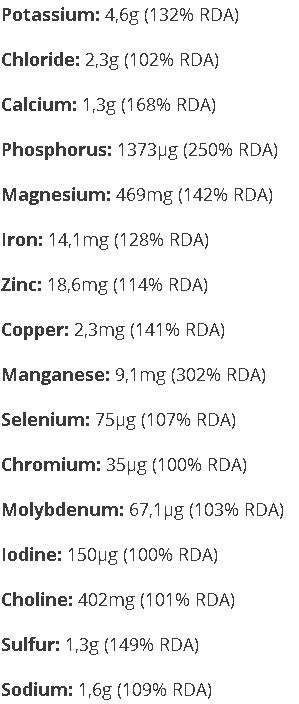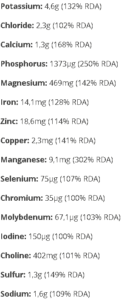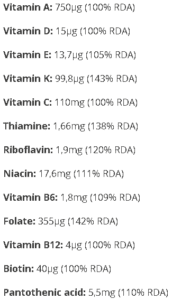 Nutrition in short
I did not bother reading all the nutritional breakdown, it was too heavy for me (introduce adequate excuse here). What is the summary? Queal Agile is a very healthy and well balanced meal shake for those seeking a smaller calorie input, and provides a medium protein, medium fat meal, packed with all the micronutrients you need.
That is all good, but will the taste let you down? Absolutely not. After spending one week on Queal, I have tried all the variations they offer and they are all incredibly tasty.
For the chocolate lovers, I would strongly recommend the Chocolate Hazelnut Happiness or the Cool Chocolate flavours. For me, Chocolate Hazelnut Happiness takes the edge, because of its richer flavour and nutty touch.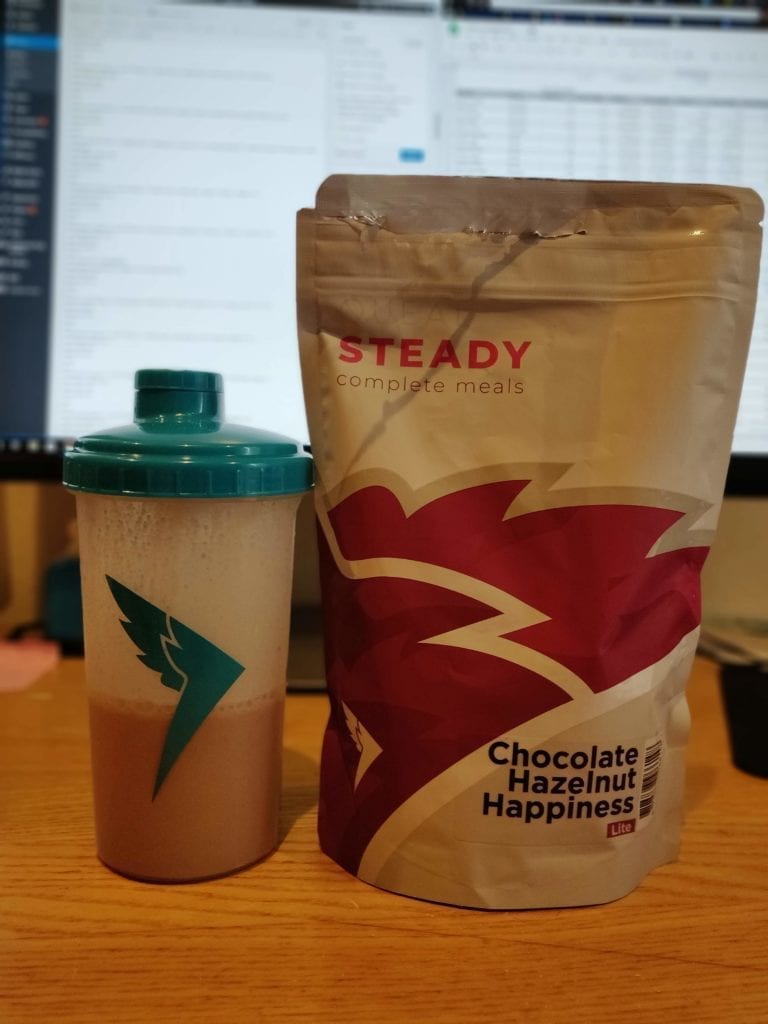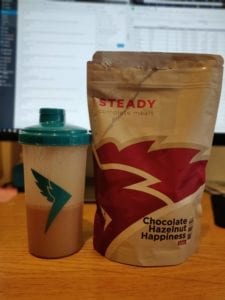 Smoothie and fruit lovers have plenty where to choose from; Banana Mania and Super Strawberry are just like incredibly nice banana or strawberry milkshakes (the strawberry one is milder in flavour). On the other hand, Funky Forest Fruit was a little disappointing and dull. I wish it were something more special.
If you have a sweet mouth, go for Awesome Apple Pie, you will not regret it (my third favourite). Smooth Vanilla is plainer than the others, but a nice break from the strong flavours.
From all of them I was impressed by the chocolate flavours and the flavour fidelity in most. I found all easy to drink and I did not feel bloated after drinking them. One thing it was not that great, was hunger satiation. Unlike with Standard, I did feel hungry in about 3 hours.
In terms of improvements, I would like to see some savoury flavours, or something bitter and punchy. For instance, Funky Forest Fruits could have that acidity wild berries do, and then it would be a more special shake.
Other remarks
Queal Agile can be made at home at carried to the workplace or destination already shaken. It conserves up to 12h in room temperature or 36h in the fridge (look this before you buy). The shaker provided by Queal is good looking, sturdy and with a good seal mechanism (I had no leakage so far carrying it in my sport bag). It is fairly easy to clean and rinsing with water will do the job most of the times.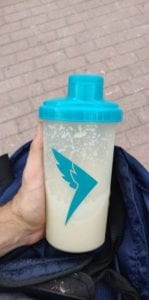 Queal Agile is sold in 3 serving bags that cover your daily needs (1,800kcal). While this bags might seem handy, I found that I hardly consume all my calories from Queal within a day. Thus, the practicality of one day bags is minimized. I would rather see bigger bags, that perhaps will allow to also reduce the price.
Regarding price reductions, Queal is currently offering a 7% discount in price if you subscribed, as well as, 5% (after €50) and 10% bulk discounts (after €126).
Shipping within the EU varies depending the country, but it will cost you about €1-2 for most countries. If you are looking to buy from the States there will be a flat $25 charge for the shipping in orders above $57. That is why, I would recommend you buying in bulk, if you are from the US; since the cost of each bag will be less the more you order. If you are thinking about ordering from Canada, you will most likely have to pay import taxes.
Who is Queal Agile for?
If you are aiming to lose weight, you are a female over 30, live a sedentary lifestyle or look for a lighter meal; Queal Agile is the right fit for you. It will provide you with a tasty, quick, healthy, balanced and filling meal. If you think you need more than 1,800kcal a day or you are prone to do exercise, we would recommend looking at Queal Standard and Athletic variations.
Does it taste good?
The taste is truly praiseworthy; but particularly the chocolate flavours and the Apple Pie versions were of my liking. Super Strawberry and Vanilla were a nice change. Banana Mania is probably delicious if you like banana flavoured shakes, it is just not my favourite flavour.
Will I get all the nutrients I need?
Certainly. You are likely to get a healthier and better meal, than if you went for a sandwich or a meal deal in a supermarket. High in protein, low in saturated fats, and sugars; and just about the right amount of calories to keep you energized. Make sure you consume some diary or calcium enriched product to make up for the minimal calcium and riboflavin deficiency (We like to get a coffee with milk, but you could go for a low fat yogurt or cheese).
I want to buy it. How much will it cost me?
2.5 euros or £2.2 per meal, plus shipping costs. Buy it now and you will have it in your house within 2 to 5 days! This is more expensive than both Standard and the Athletic version, so I would think twice before buying it over the other two.
I can't get enough of it!
If you find, as ourselves, that you are in love with the product, be sure to make the most of their 30-day subscription service and get up to 10% off.
You are telling me that it is perfect?
Haha, we are not. It is very good, but you will find out that the mixability is not very good (something we did not mind very much and can be fixed if you use a blender), it might take you time to get used to the consistency of the shake and unfortunately does not provide enough calcium and riboflavin.
Do we recommend it?
Absolutely, it is fantastic if you are looking for a low calorie, nutrient full and tasty replacement for your meals.
Verdict
Once again, another great product by Queal. All Queal shakes shine in their flavour fidelity and richness, except the Funky Forest Fruit. Queal Agile is also lighter than the counterparts, and perhaps more suited to the more sedentary society. It is also the ideal meal replacement shake for women. Highly recommended.