Queal Review – Brand | Quick, tasty, nutritious and tailored
An in-depth review of Queal, the up-and-coming meal replacement brand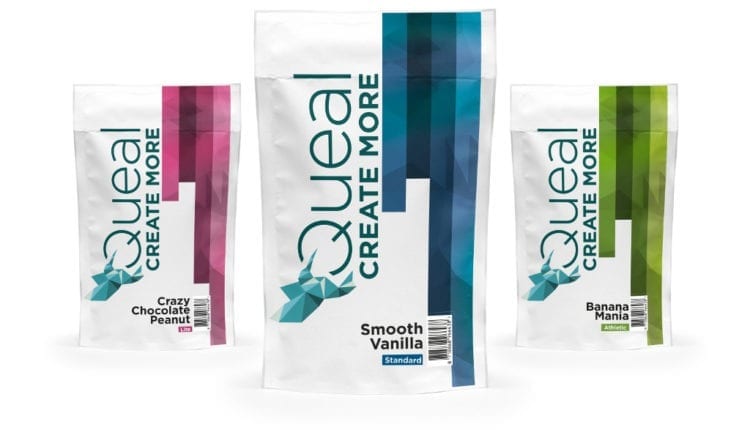 The naming of the brand explains it all, QUick mEAL, aka Queal, is a meal replacement pure play aiming to deliver the highest quality products for your quick consumption. Queal ensures you are getting all the nutrients you need on a daily basis by providing carefully engineered food replacements.
Founded in the Netherlands in 2014, they have since expanded their shipment options from the initial EU market to deliver to the USA and CAN due to the increasing popularity and demand.
The company prides themselves on customer service excellency and our experience together with online reviews suggest just that. Queal has an active forum allowing you to share your experiences and quickly resolve your queries.
LatestFuels Recommended brand.
Our Opinion
We strongly recommend purchasing Queal meal replacement products; since they provide a nice buying experience, nutritionally balanced meals, careful attention to detail and a brilliant customer service.
Queal offers a wide variety of flavours which makes every meal feel special and we are yet to discover one that we dislike, unlike many of their competitors. For those unsure of which flavour to try first, the 'Taste tester' bundle includes 7 different flavours and provides 21 meals at a discount. Here at LatestFuels we're always a fan of when a company caters to new customers and beginners.
What We like
Taste
Range of Products: flavours, nutritional profiles, product types etc
Customer Service
Community interaction and engagement in their Forum
Taster Version!
Limited Edition flavours
Worldwide presence
As mentioned we love the wide variety of flavours and at this stage we can't get enough of Cool Chocolate and Crazy Chocolate Peanut!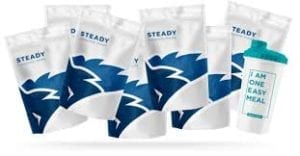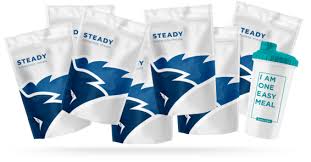 Another of Queal's strengths is their product variety and the quality of each product they release. With a powder version for each user (Agile, Standard, Athletic and Vegan) and a meal replacement bar among the best of the market, Queal is already ahead of many. However, they also offer a nootropic product and they are about to release a "chewable" meal replacement (Instant oats).
Perhaps, one of the coolest things about Queal is that they release limited edition flavours from time to time. In dates like Chirstmas they incorporate new flavours to adapt to the seasonal moods.
Finally, we want to congratulate their customer service team. Their attention to the customers is professional, respectful and very quick. They are very prompt to answer in both the forum and via email, and they do not avoid critics or difficult questions.
What We dislike
Mixability issues in their powder products
Shipping cost clarity
Lowered protein content
Queal offers nutritionally great produts. With the recent 5.0 evolution of their powder products, they have shown they are ready to adapt. However, some of those adaptations are not great in our opinion. One of Queal's trademarks was the high protein content, which no longer is true after reducing it by 33%.
Some users have reported mixability issues with the powders, but we have yet to encounter any. For more detailed information, check out our separate Queal product reviews. In fact, with the new formula this should be lessen.
At last, we believe that the shopping experience and clarity can be improved as well. Despite the fact that Queal deliver worldwide, the delivery costs are not displayed anywhere. They are only available at the checkout screen and the cost can come as a surprise on smaller orders.
Improvements
Better subscription deals
Shipping Costs Reduced (Free in EU)
Neutral and Savoury Flavours
RTD
As stated previously, we would like to see an improved user experience around clarity of the shipping costs. A geographically tailored site would be perfect but a clear table with different countries and respective shipping costs would not go amiss for now.
While we have praised the quality of their flavours, we feel that they can get tiring because all of them are sweet flavours. We would like to see a neutral flavour (so the user can customize it) and/or savoury flavours that can offer a good alternative.
Finally, with the current market trends favouring RTD products (Jimmyjoy releasing theirs in September 2018 and Huel looking to release it soon), it is time for Queal to follow the same footsteps if they do not want to fall behind.
In summary, Queal is a great brand with increadibly competent prices and a great selection of meal replacement products. They can become one of the greatest brands if they polish around the edges and keep on top of the current trends. Also, I thank the effort they make to give out to the community with events like the Complete Food Survey.
What PRODUCTS does Queal offer
Queal offers three types of products (developing a fourth):
Fistly, meal replacement powders. The Queal Steady range shines due to its wide range of flavours, 9: including Awesome Apple Pie, Banana Mania, Crazy Chocolate Peanut, Super Strawberry and many more! In fact, their meal replacement powders have been highly praised in variety and quality of flavour by over a million consumers. This ensures you never get bored and can opt for a different shake every meal! Plus, you can choose between different caloric options and even a vegan option.
Secondly, the GOBar (Wundrbar) is their solid meal replacement option and comes in two different flavours: Dark Chocolate and Nuts & Seasalt. It provides 385 calories per serving and has a high protein – high fiber profile; making it ideal for hunger management, a small on the go meal or pre-workout.
Thirdly, Flow (Boost) is a powder based supplement that increases your focus, reduces reaction time, increases the ability to switch between tasks, as well as, improving short and long term memory. It is a science based mixed of nootropic agents that increase brain function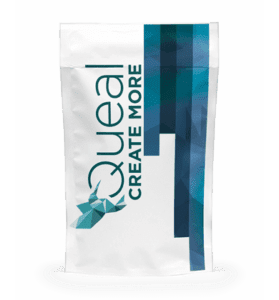 Queal Steady Standard
Meal Replacement
Powder
700kcal/meal
€2.33/meal
Soy, Gluten, Dairy
---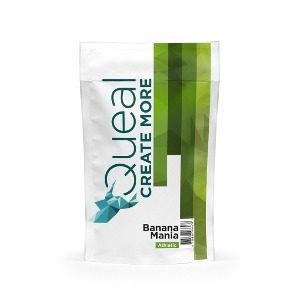 ---
---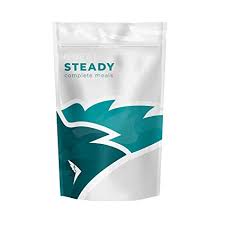 ---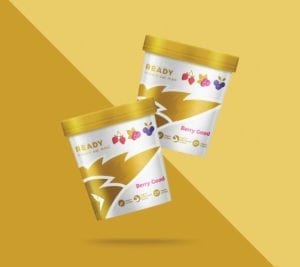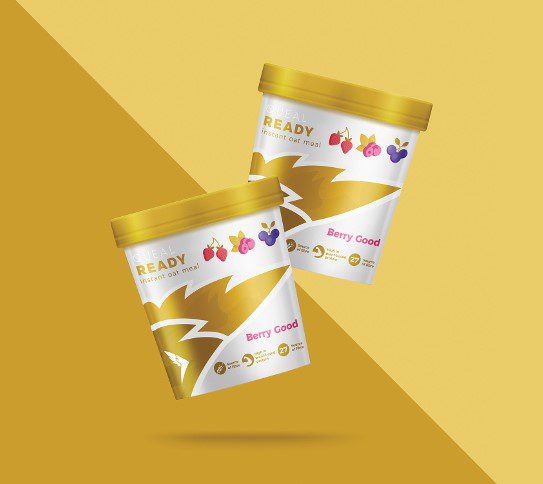 ---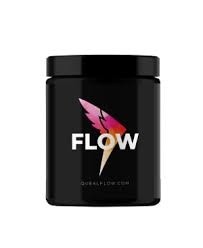 ---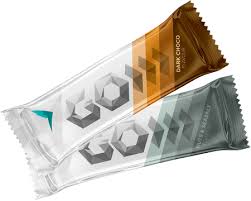 Queal GOBar (Wundrbar)
Soy, Gluten, Dairy*, Egg, Nuts*
Taste Taster
Queal Taste Taster is available for each one of the Steady products. It is the best deal by far when purchasing Queal, as you will get 7 pouches of your Queal of choice (in case of Queal Steady one of each flavour) and a shaker. This will provide you with 21 meals of pleasure and lets you decide which flavour you like best before commiting to any.
Try-out deal
This is the best way to start with Queal currently. It includes all the Queal products for €49, which is a 33% reduction of the total combined cost! The package includes:
9 Queal Steady meals in 3 different flavours: Chocolate, Banana and Strawberry.
2 GO Bars, one on each flavour: Nuts&Seasalt and Dark Chocolate.
A Flow jar, Queal's excellent nootropic product that you can have with water or add to your Queal shakes.
A shaker, a scoop and a booklet with explanations.
What is the difference betweent the taste tester and the try out deal?
The taster allows you to try all the different flavours for one product (Steady Standard, Agile, Athletic or Vegan). The try-out deal is for you to try all the different products (but only one powder product).
The powder versions of their complete foods are comprised of Scottish oats (30%), corn maltodextrin (25%), whey protein (25%), soy flour (10%), vegetable oils (4%) and vitamins and minerals (1%). They're perfectly balanced with each serving providing a third of the daily recommended nutrients, this includes vitamins!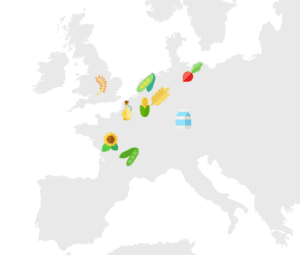 Protein
Queal used to be a brand where all the products were really high in protein. With the v5.0 update, Queal reduced the amount of protein by about 33% in their shakes. Not a decision we particularly like. However, all Queal products will give you plenty of protein and above the European Food Safety Authority (EFSA) recomendation of 0.83g of protein per kg of body weight. This is, between 67g and 114g for adult males while 59g to 102g on non-pregnant women.
However, it is worth noticing that this is the lower limit (to not suffer atrophy)! High protein diets have not been linked with any disease. Furthermore, protein is very efficient hunger killer and filler, as well as, necessary foundation block for the muscles.
All Queal products, except Queal Vegan, use whey protein as source. Whey protein is a top quality product due to its bioavailability, digestibility and muscle synthesis promotion being among the highest. It has also been linked with positive effects in decreasing muscle mass loss and bone issues in the elderly.
Carbohydrates
For those with more sedentary lifestyles, Queal still provides almost 80g of carbs per meal. The glycemic index of Queal shakes has been decreased to around 50 (not the lowest in the market by any mean); even if the sugar content has been "increased". This is due to isomaltulose, a carbohydrate classified as sugar that has a low GI (32), which means that it does not cause a big spike in blood sugar.
Queal shakes also provide 14g of fiber per meal in average, which is about 60% of the RI.
Fats
Regarding dietary issues, the damaging trans-fats are removed from the final products and they contain virtually none (0.1g/100g of product). Similarly, Queal meal drinks are also within the recommended saturated fats range (16g according to the American Heart Association). Each serving of Queal Standard provides 3g of saturated fats for a total of 9g per day. Remember, diets with high saturated fat content have been linked with high heart disease risk!
If we look at the 'good' fats, each serving of Queal products has 5gr of monounsaturated fats, 7.67gr of polyunsaturated (both within EFSA and USDA recommendations) and include 2.5g of alpha-linoleic acid (omega-3 fatty acid).
Allergens
Be aware that their products might contain soybeans, egg, gluten and/or milk!
Queal was founded by Floris Wolswijk and Onno Smits with the aim of increasing people's life quality. They wanted to achieve this by ensuring efficient, balanced and tasty meals, while helping them develop healthy nutritional habits. They've reached the milestone of providing more than 1 million meals and continue to iterate on their products and expand into new markets. Checkout the Queal timeline to learn about their growth, as well as, upcoming prospects and things they are currently working on (very interesting).
The importance of Customer Feedback
Queal is very prompt and active interacting with their customer base, especially through their forum but also customer calls. In the forum you can find the answers to any doubts you may have about the product, share your experience with other users, or provide feedback to the company.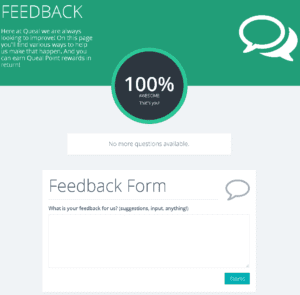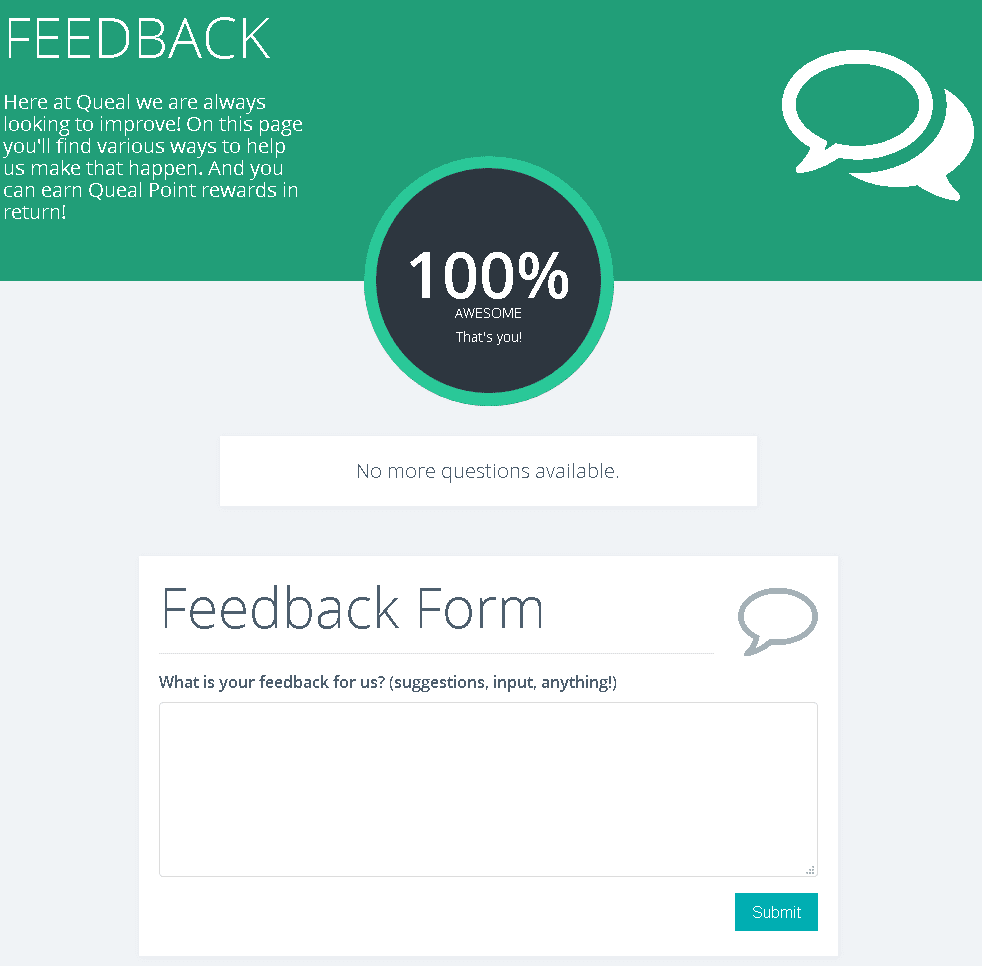 With the customer calls, Queal has aimed to obtain more information about what people think about their products. Effectively, they have released the answers to the some of the biggest queries made by the customers, including: bag size, Queal Agile pricing, bulk packaging, US shipping… Great effort of transparency.
Besides, let me tell you a little secret. There are some easter eggs hidden in the site if you dig deep enough to find them. Good luck in your hunt!
Queal Shipping Policy
Queal, unlike many of its competitors, ships worldwide. Great! However, there are few issues:
1-You live in the US? Unfortuntely, Queal has decided that their warehouse in the US was not profitable enough and they moved back operations to the EU. This is mainly bad, but there is also good news.
The bad first: Shiping cost will be $25 in orders above $57. This is a clear downgrade from the free shipping after $30 and it will hurt Queal's US sales.
The "good": Because the EU warehouse stores all Queal products, and not only the Standard version (like previously in the US), US customers will be able to access all Queal products. I guess we will have to look at the silver lining
2-You live in the EU? Ill luck. Shipping cost will vary depending your country, and Queal has yet to implement a free shipping alternative. Living in the old continent has its flaws. Deliveries will still be quick.
3-This shipping cost will be unclear until you go to the cart and are ready to buy the product. Should not be higher than 8€ for most countries.
4- Some Canadian consumers have reported that they had to pay duties in their orders. You may want to ask in the forum or to their customer service before purchasing.
For those who live elsewhere, I recommend contacting Queal directly.
Return Policy & Subscription
If for some reason you do not find yourself satisfied with the product -we would be surprised- you can return your order 14 days after arrival for a refund. Unfortunately, they do not cover the return shipping cost, so it might not even be worth it.
For those looking for more regular purchasing, they run a 30-day subscription program. However, this program only offers a small unclear discount of 7%. We believe that both the brand and the customer could benefit from deals, shipping discounts and special subscription benefits, as there is very little incentive to do so at the moment.
Queal US, what it was bad it is good and what it was good is bad
US Queal customers were able to enjoy great shipping terms (free after $30) at the cost of product range (because it was not manufactured in the US). Now, it is the other way around. US Quealers can enjoy the whole range, but they will not have free shipping. It will cost $25 and will take 5-10 days.
What do you think? A downgrade or not so bad?
Quick Maths on costs before and now using Queal Standard (US):
Ordering 8 bags of standard now (to meet $57) costs $90 or $11.25 per bag or $2.13 per 400kcal (note this will go down the more bags you order)
Before 8 bags cost $65 or $8.17 per bag or $1.55 per 400kcal.
This is 138% the price it was before.
10 bags= $106.66 = $10.6/bag= $2.02/400kcal 30 meals
20 bags= $188.33 = $9.41/bag= $1.79/400kcal 60 meal
30 bags= $269.99 = $8.99/bag= $1.71/400kcal 90 meals
The ugly: I do not know what this means for US Queal. Making a timely retreat is a victory, as Napoleon said. However, I do not know when they will be ready to make the jump again. It will be harder to make the jump and even harder to establish in the US once they make it back.
US Quealers do you think you will keep buying from Queal?
Verdict
Queal is one of the best brands in the market because it provides high quality products for different situations. Queal Powders are varied and the taste is among the best in the market. Queal GO Bar is the best meal replacement bar available currently; and Flow is a very efficient nootropic (while not very good tasting). Thus, Queal is a great value for money, as well as a great beginner shake.