CTRL Drink Review | Great from the Outside, Crap from the Inside
Game on ladies and gentlemen! We have the CTRL Drink review in the house today!
Born and bred through the e-sports scene, CTRL seeks to provide access to nutritional meals that are quick, efficient and formulated with performance in mind. The acronym represents the CTRL key on a gaming keyboard, and stands for Catered To Real Life.
CTRL comes packed with 23g of protein, 5g of fiber, 50% of your RDI of 21 vitamins and minerals. Also included are over 5g of BCAAs, MCTs and digestive enzymes to break everything down properly. Moreover, CTRL weighs in at 280kcal per serving. But more importantly, it claims to taste like all the sugary cereal we all grew up on! It even contains real cereal pieces! If that doesn't excite you, I don't know what will!
Enough with the intro, let's pick up our controller, put on our headset and hit the start button on this CTRL meal replacement review!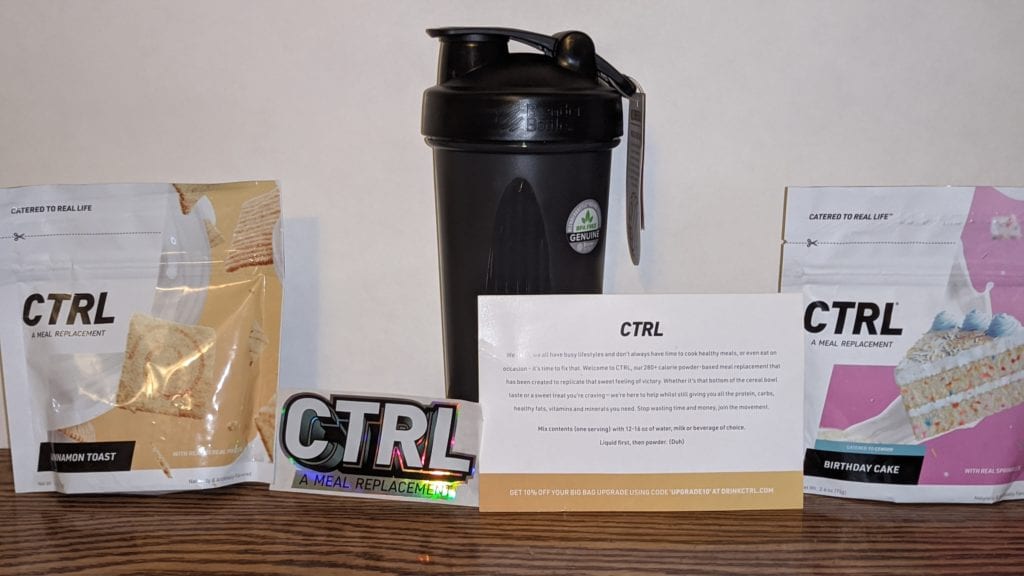 ---
CTRL at a Glance
Flavours: Cinnamon Toast, Fruity Flakes, Birthday Cake, Cocoa Crunch, Apple Smacks and Cookies & Cream.
---
Opinion
As a gamer of nearly 40 years (yeah I'm old) I've grown to be cautious with any offering that is "by gamers, for gamers". They've often been more show than substance, but I'm going to have an open mind with this. I mean, you can't go wrong with cereal, right? 
We opted for the first-timers kit, which comes with one serving of each flavor, a standard 800ml blender bottle, a card with a promo code, and a CTRL sticker. Unfortunately, our pack was missing Cookies & Cream.
The site claims that you get one of each, so perhaps just an oversight on their part.
Anyway, a couple of things jumped out at me even before trying the product.
First, the individual serving bags are really good. They are vibrant, have a tear notch, and are resealable. All my prayers answered! They really seem committed to making prep and storage as easy and painless as possible.
Secondly, they seem to have really long shelf lives. All samples I received have expiration dates between February & April 2023!
What I like
1. Proper sample pack. Includes everything, including shaker.
2. Great packaging. Good looking, easy to open & resealable.
3. Lots of flavors. You won't get bored with the same vanilla/chocolate offerings.
4. Fancy, unique, eye-grabbing flavours.
5. Available worldwide. Canada, UK, Europe and Australia included.
6. Sold locally in the US. Sold at Vitamin Shoppe nationwide. Often times cheaper than online.
What I dislike
1. Not allergy friendly. Contains soy, dairy, wheat and coconut.
2. Not the most nutritious or healthy meal in the market. Includes questionable ingredients.
3. High in cholesterol and lacks some essential nutrients.
4. All the shakes are ULTRA sweet. I found them to be extremely sweet, and a chore to drink them.
5. No bulk offerings.
6. Too pricey for the quality the shakes offer. There are far better deals out there.
Improvements
1. Find better substitutes for controversial additions. Work on a more nutritious formula.
2. Lower sugar.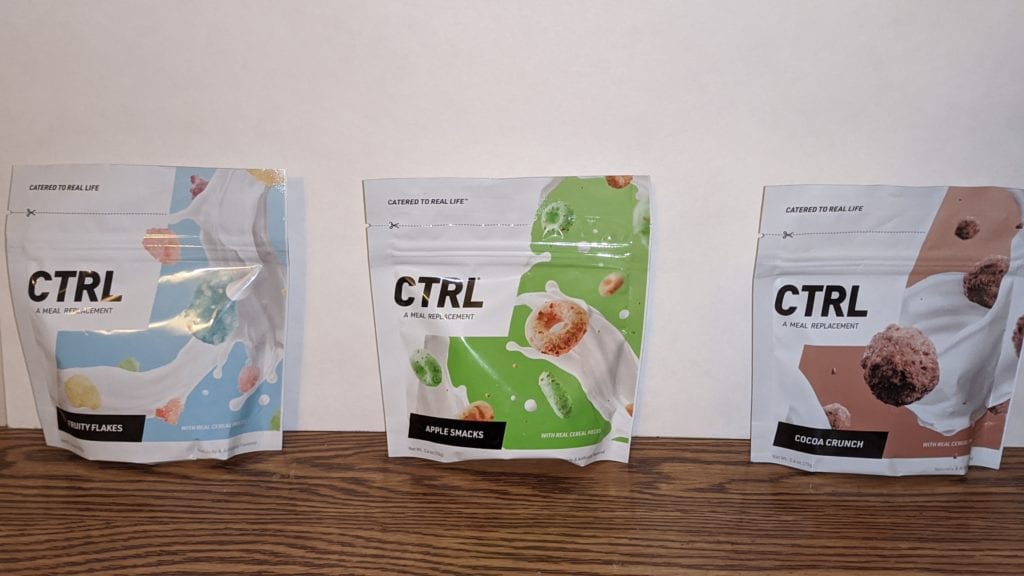 Nutritional Breakdown
Nutrition does not seem to be the main focus of CTRL meal replacements. Despite the fact that they will cover all essential nutrients, there are some red flags:
First, this product is an absolute no go if you have certain allergies or sensitivities. Containing dairy, soy, coconut and wheat is bound to limit some.
Secondly, there are a variety of artificial ingredients, including various coloring dyes such as Red 40, Yellow 5, Blue 1 and caramel color to name a few.
Lastly, nearly all flavors have corn syrup and sucralose. According to the label, you can mix it with water or milk of your choice. Opting for fat free skim milk will quadruple the sugar content from 6g to 24g! That's soda territory my friends!
So, if you are looking for meal replacements without artificial sweeteners or a plant based meal, this is not it.
CTRL Meal Replacement Nutrition Overview
| | |
| --- | --- |
| | CTRL |
| Kcal/meal | 280* |
| Macros (C/P/F) | 38/33/19 |
| Vegan | No |
| Keto | No |
| Features | None |
| Non-GMO | No |
| Organic | No |
| Includes Probiotics | Yes |
| Artificial Sweeteners | Yes |
| Synthetic Additives | Yes |
| Contains All Micronutrients | Yes |
| Controversial Ingredients | Coloring Dyes, Sucralose, Corn Syrup |
The exact nutrients will vary with the flavours.
Interestingly, CTRL drink recommends adding milk to complete your meal and add the extra calories that otherwise you miss (for a 400kcal serving, as you can see in the labels).
Labels
Below are the labels in the following order: Apple Smacks, Birthday Cake, Cinnamon Toast, Cocoa Crunch & Cookies 'N' Cream.





Protein
Per 280kcal serving:
Total Protein: 23g, 46% of DV.
Source: Whey protein concentrate.
CTRL sources its protein from whey so this product would not be suitable if you prefer plant based protein. If you add 12 oz of skimmed milk as they recommend, this amount goes up to 35g per 400kcal; which is a very respectable number.
Fats
Per 280kcal serving:
Total Fats: 6g, 8% of DV.
Saturated Fats: 2g, 10% of DV.
Omega-3s (ALA): ?.
When looking at the fat composition, we start seeing some cracks on the nutritional aspect of CTRL drink meal replacements.
For once, there is no clear source of omega-3 fatty acids. These are essential, and often lacking in Western diets. Furthermore, they have key role in proper brain functioning, which is primordial for any gamer.
Besides, these meal replacements are also surprisingly high in cholesterol, with 110mg (37% of DV) per serving. This is not common in complete foods, and I hope they improve in the future.
Lastly, it's surprising to see partially hydrogenated (soybean) oil. These have been linked with possible increase in inflammation, and damage to sugar control mechanisms.
Carbs
Per serving:
Total Carbs: 33g, 12% of DV.
Sugars: 6g.
Of which added: 2g, 4% of DV.
Fibre: 5g, 18% of DV.
On paper the carbohydrate split looks fairly reasonable. However there are a few surprises:
When you add milk (400kcal serving), your sugar will go to 24g/serving, due to lactose.
The main source of carbs is maltodextrin, not a very nutritious source.
Micronutrients
There are 21 micronutrients present in CTRL, most of which make up 50% of your DV. There are couple of things that stand out though:
150mg of potassium. This represents only 3% of your DV.
16mg of magnesium. This represents only 4% of your DV.
0mg of iron. A seemingly glaring omission.
Allergens
Containing soy, coconut, dairy and wheat makes CTRL not an option for those with these allergies or sensitivities. Some flavours also contain corn syrup. All important things to keep in mind.
Tasting Test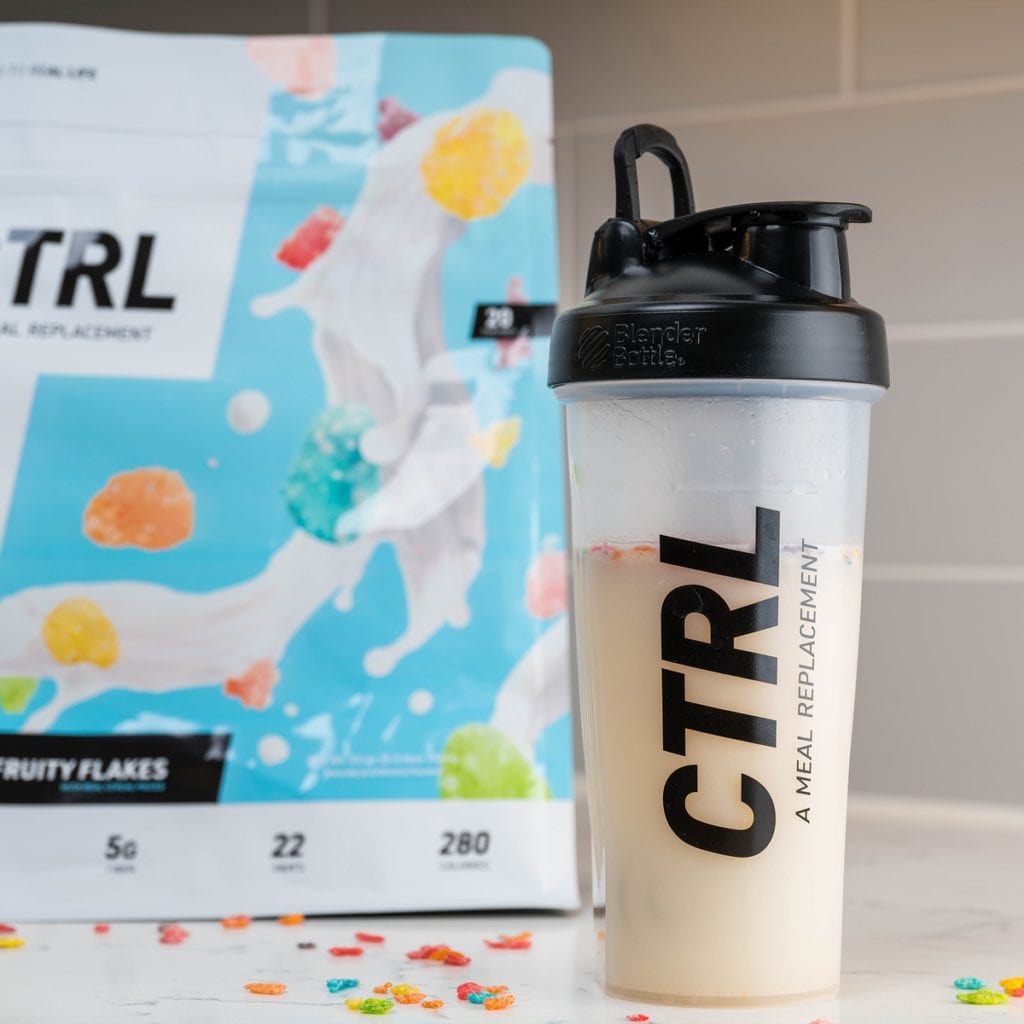 | | |
| --- | --- |
| Best flavour | Fruity Flakes |
| Taste | The tastes were pretty close to the actual flavors. All were far too sweet. |
| Texture | Pretty thin. Maybe add ice to improve texture. |
| Easy to Mix | Very easy to mix. No clumping at all. No blender required unless you prefer ice. |
| Satiety | Not bad. Was good for 2.5 hours. |
| Easy to Clean | Very! Because the shake is rather thin, a really good rinse will have you ready for another shake later. |
| Afterthoughts | Felt fine overall, just was hard to drink. Even with extra water, it was still too sweet for me. |
Tasting CTRL
I imagine this will taste amazing, which it should with all the tasty yet unhealthy additions. There seems to be quite a bit of powder in each bag, so I hope that means I'll be full for at least 2.5 hours, if not more.
Below I have the breakdown of each product, and ranked in order.
Fruity Flakes – This looks, smells and tastes exactly like the milk from fruit cereal. And well it should with how many cereal pieces are at the bottom of the bottle, which I snapped a pic of. All in all, it was also very good, and the closest to its real cereal counterpart. I didn't like the gritty pieces at the bottom, though.
Cinnamon Toast – This time I used less water, only 300ml to get a thicker shake. It was indeed thicker, smooth and mixed well. The smell of the powder alone was hard to place, but after being mixed, it did smell a lot like a box of cinnamon cereal. The cereal is there, just finely ground. As for the taste, again it was too sweet, thinking this is going to be a theme. It did taste a lot like cereal. It was pretty good, but hard to enjoy with it being so insanely sweet.
Apple Smacks – Red, orange and yellow bits are visible in the powder. Smells more like apple juice than apple cereal, but not bad by any means. This one was surprisingly a bit less sweet than the others, not by much, but better. It was a good representation of apple flavored cereal, not exact, but close enough.
Cocoa Crunch – The smell was amazing, but the taste was not. The texture seemed more like syrup than the others and even with 500ml of water, it still was too sweet.
Birthday Cake – First impression is that it smells exactly like boxed cake mix. It's a fine powder, and you can see the sprinkles throughout the powder. So I mixed it with 400ml of water, and gave it a go. SWEET! Wasn't terrible flavor wise, tasted more like cake frosting, which I hate passionately by the way. But with it being as sweet as it is, I couldn't deal with it.
Long and short of it all, these were filling for the most part, but far too sweet and a chore to drink.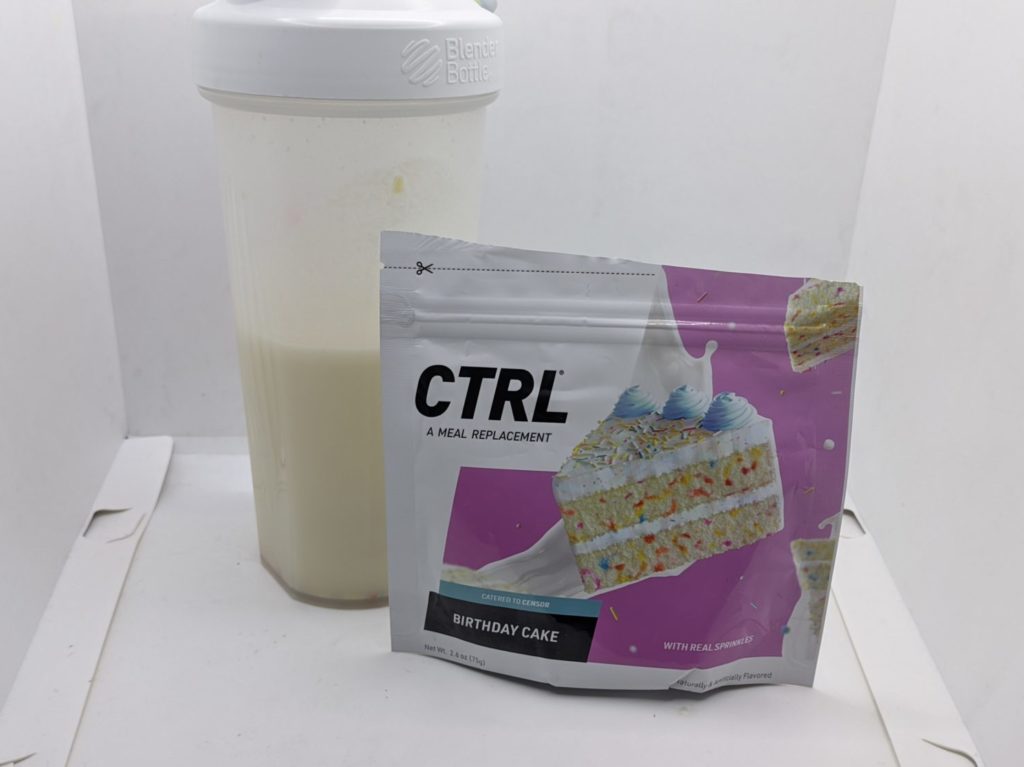 More about CTRL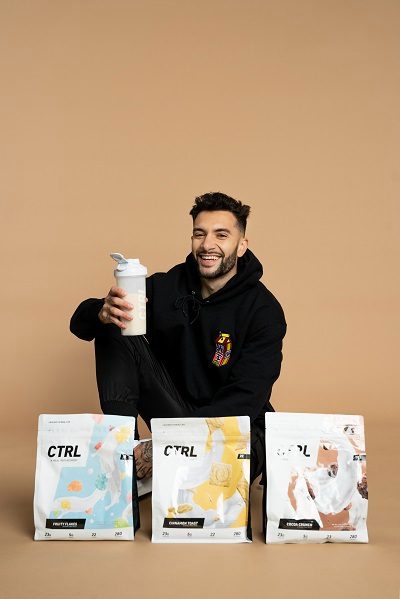 The Beginning…
CTRL was founded by the group of Sundance DiGiovanni, Skylar Johnson and Glenn Delgado in October 2019.
Sundance is a very well known pillar of the e-sports space, pioneering Major League Gaming.
Similarly, Skylar is a former professional gamer, college athlete and founder of Team EnvyUs.
Finally, Glenn is an entertainment executive and attorney that served as general counsel of MLG, prior to its acquisition by Activision.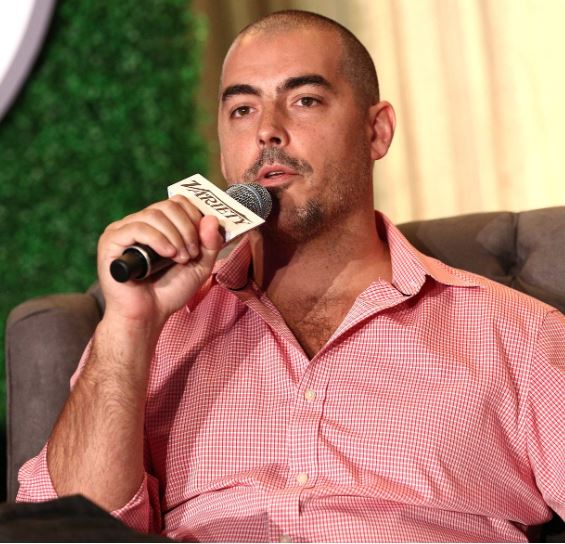 They are seeking to not only offer a nutritious product, but to change the narrative regarding the diets of gamers, which stereotypically are thought to be junk food and energy drinks.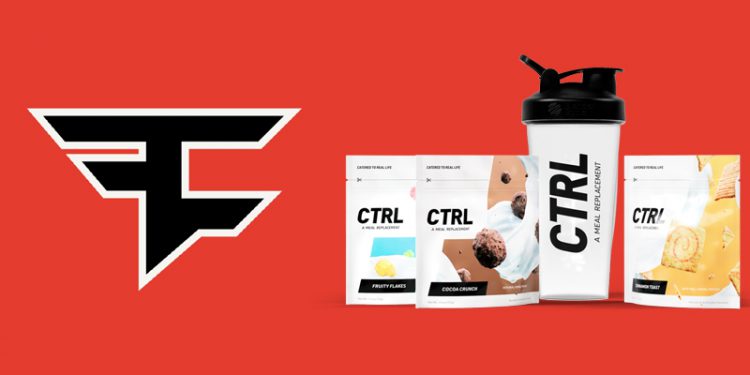 In June 2020, it was announced that the professional gaming organization, FaZe Clan would become co-owners of CTRL.
CTRL – By Gamers, For Gamers
While aimed primarily for the gaming community, CTRL touts that its product is designed for anyone with a busy lifestyle. Be it gaming, working, exercising or content creation, CTRL boasts about saving time and money, even going as far to say that their shakes can be prepared in 40 seconds or less.
CTRL Review Pricing & Availability
CTRL flavors are sold as single serving samples, or 20 serving bags. The subscription discount is 15% and can be ordered for delivery every one to six weeks.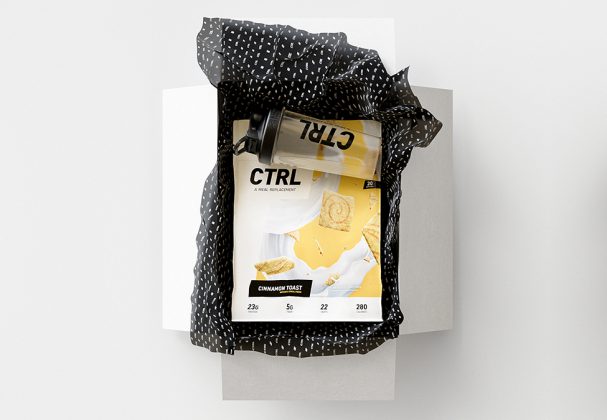 | | | |
| --- | --- | --- |
| Quantity | Total Price (Non-Sub/Sub) | Serving Price (Non-sub/sub) |
| Sample Bag | $5 | $5 |
| Big Bag (20 Servings) | $60/$45 | $3/$2.25 |
Per 280kcal serving or 400kcal when prepared.
How does this compare to the best meal replacements out there?
| | | | | |
| --- | --- | --- | --- | --- |
| per 400kcal | CTRL | Huel | C360 | HLTH |
| Expensive | $3.0* | $2.12 | $3.00 | $4.00 |
| Cheap | $2.25* | $1.51 | $1.20 | $3.33 |
*CTRL's meals price without the adding the cost of milk.
In reality, it is priced above average, with higher cost than industry standards like Huel, Plenny Shake or Soylent; but lower than premium shakes like HLTH, Ample or Ambronite.
Shipping
CTRL can be purchased online through their website, Amazon or Vitamin Shoppe's webpage. CTRL uses USPS, UPS & FedEx, which is chosen on your behalf based on your location. They also do not appear to offer options for express, or expedited shipping.
However, unlike many competitors, CTRL is available to buy in Canada.
Besides, they are also available internationally in the UK, EU and Australia (which is not very common at all). This is done by 3rd party retailers.
Local Availability
Locally, in the US, you can purchase CTRL from Vitamin Shoppe, which has 750 locations nationwide. They currently have CTRL priced at $49.99 which does not appear to be a sale price, which would make it $2.50 per serving, very close to subscription pricing. Vitamin Shoppe also offers free shipping and in-store pickup, unlike the product's homepage, though local taxes may apply.
CTRL FAQ
Is CTRL suitable for diabetics?
It is not. It is not a low carb or low sugar product.


Is CTRL FDA approved?
No. Dietary supplements don't receive FDA approval, but CTRL was made in an FDA registered, 3rd party audited, cGMP compliant facility.


Does CTRL ship internationally?
Yes. UK/EU via limeprogramming.com, and they ship to Australia via roguepixel.com.au. CTRL also ships to Canada.


Is CTRL only for gamers?
No. While created by and targeted towards gamers, anyone that wants a fast and complete meals can use and benefit from CTRL.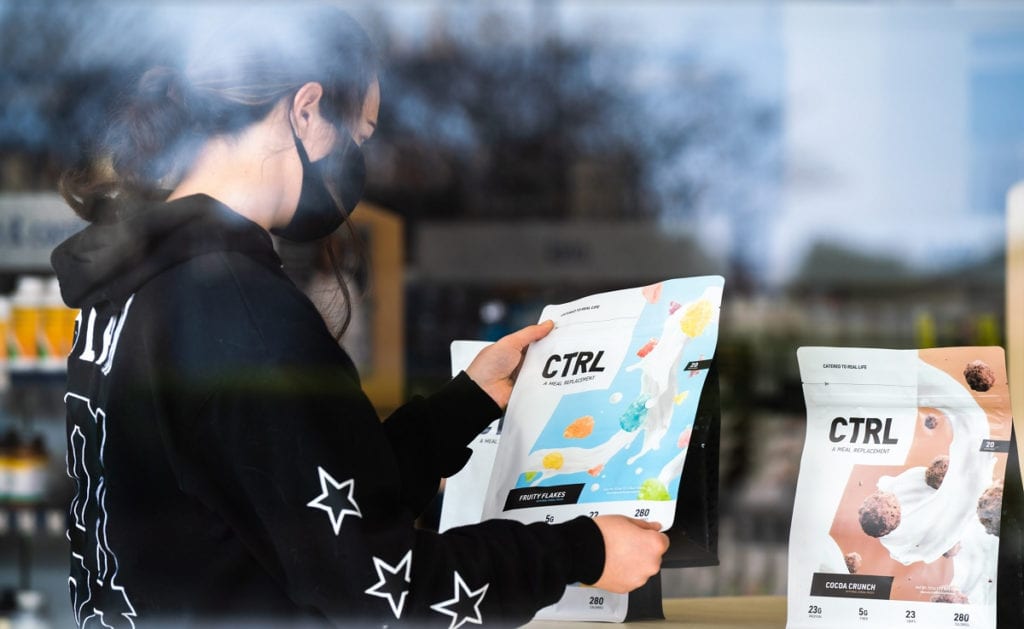 Verdict – CTRL Drink Review
I'll start by saying that I do support the vision of this company, and the demographic it's aimed at. Hell, I'm a gamer too, and have been guilty of questionable (in my case poor) choices before, during and after gaming, not to mention using my gaming as the excuse as to why said choices were made.
However, to summarize this CTRL Drink meal replacement review, I must say that I'm disappointed, and that I wouldn't recommend it:
For once, nutritionally has few flaws (lack of iron, for instance) and even though it might be better than a takeaway, it's far from being the most nutritious complete meal.
Secondly, I think that the taste of the CTRL shakes is not good enough. If you sacrifice nutrition, you need to deliver a sublime shake and CTRL doesn't do this.
Thirdly, I believe that the shakes are too expensive for the quality of the ingredients that they offer. It feels that you are paying extra for the "gaming" branding and coolness of it.
That said, I think this is a good starter product, especially for those that gravitate towards sugary snacks or desserts. Many of us are fans of at least one of the flavors of cereal represented, and it definitely is better than processed snack foods or take out. I guess it can be a bridge on the way to a healthier lifestyle.
It may be a bridge, just don't make it your destination.
Now while I support the vision, I did not like the product. I think it really needs to be completely rebalanced and I feel comfortable saying that it is one of the more unhealthy healthy drinks I've come across.
CTRL Drink
Starting at $3.0/serving