CTRL Drink Review | Great from the Outside, Crap from the Inside
In the previous CTRL Drink review, we were utterly disappointed by this meal replacement drink done by gamers for gamers.
Made by the founder's of Team EnvyUS and other major players in the e-Sport scene CTRL seeked to provide access to nutritional meals that are quick, efficient and formulated with performance in mind. The acronym represents the CTRL key on a gaming keyboard, and stands for Catered To Real Life.
However, on our first review of the CTRL meal replacement drink we found that it was looks over substance, and the drink itself was too sweet, nutritionally lackluster, and pretty unhealthy.
But that was then, and this is now, and we are all for second chances here at LatestFuels. We realize that the road to great product, is a marathon, not a sprint. All that said, CTRL Drink is back and a lot has changed from the ingredients, their retail partnerships, new investors…you name it.
Since they've expanded their repertoire and they now offer a meal replacement drink, protein cookies, and protein bars.
The main focus of this review is the CTRL v2 meal replacement shake, the second iteration of their meal drink. It contains 23g of protein, 8g of fiber, 50% of your RDI of 22 vitamins and minerals. Each serving contains 230 calories.
Time to see what this version is all about. Round 2….FIGHT!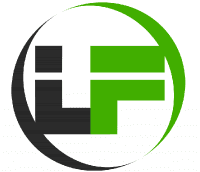 Save your game, and check out LatestFuels quick takeaways:
CTRL is meal replacement aimed at the digital space.
They offer many flavors and have an improved formula (v2)
They've improved the calories, carbs, sugar & fiber.
Contains many allergens and some not great ingredients.
Combine bulk & subscription discounts for big savings.
Sold locally in the US at GNC stores.
Extremely popular with teens and young adults
---
CTRL at a Glance
Flavors: Cinnamon Toast, Fruity Flakes, Banana Split, Cocoa Crunch, Apple Smacks, Strawberries & Cream and Cookies & Cream.
---
Opinion
I make no apologies in saying I was NOT a fan last go round.
I thought the product was too sweet and contained stuff it shouldn't have. I felt like taste was priority #1 and everything else was secondary. Which frankly might be the best approach for some in that demographic….just providing a product that's better than take out or junk food.
But here at LatestFuels we hold products to a higher standard, and demand they walk and chew gum at the same time. If you want to be tops in this game, you're gonna have to cover the healthy bases, leave the nonsense or shortcuts out, and have it not taste like sewer runoff. Difficult? Yes. Impossible? No. Ka'Chava, Rootana, LyfeFuel and others have shown that its not.
So let's see if CTRL has leveled up.
Game On
1. Notable improvements. They've made some good changes
2. Best in class shelf life. Mine were good until April 2026.
3. Lots of flavors. You won't get bored with the same vanilla/chocolate offerings.
4. International shipping. Canada and the EU are included.
5. Bulk discounts. I LOVE bulk discounts!!
6. Combined discounts. You can actually combine the bulk and subscription for some major savings!!
Game Over
1. Not allergy friendly. Contains soy, dairy, wheat and coconut.
2. Still contains artificial colors. C'mon CTRL….really??
3. Blending with milk is almost a must. Shaking with water is a major fall off.
4. Banana Split has fewer servings – Why exactly??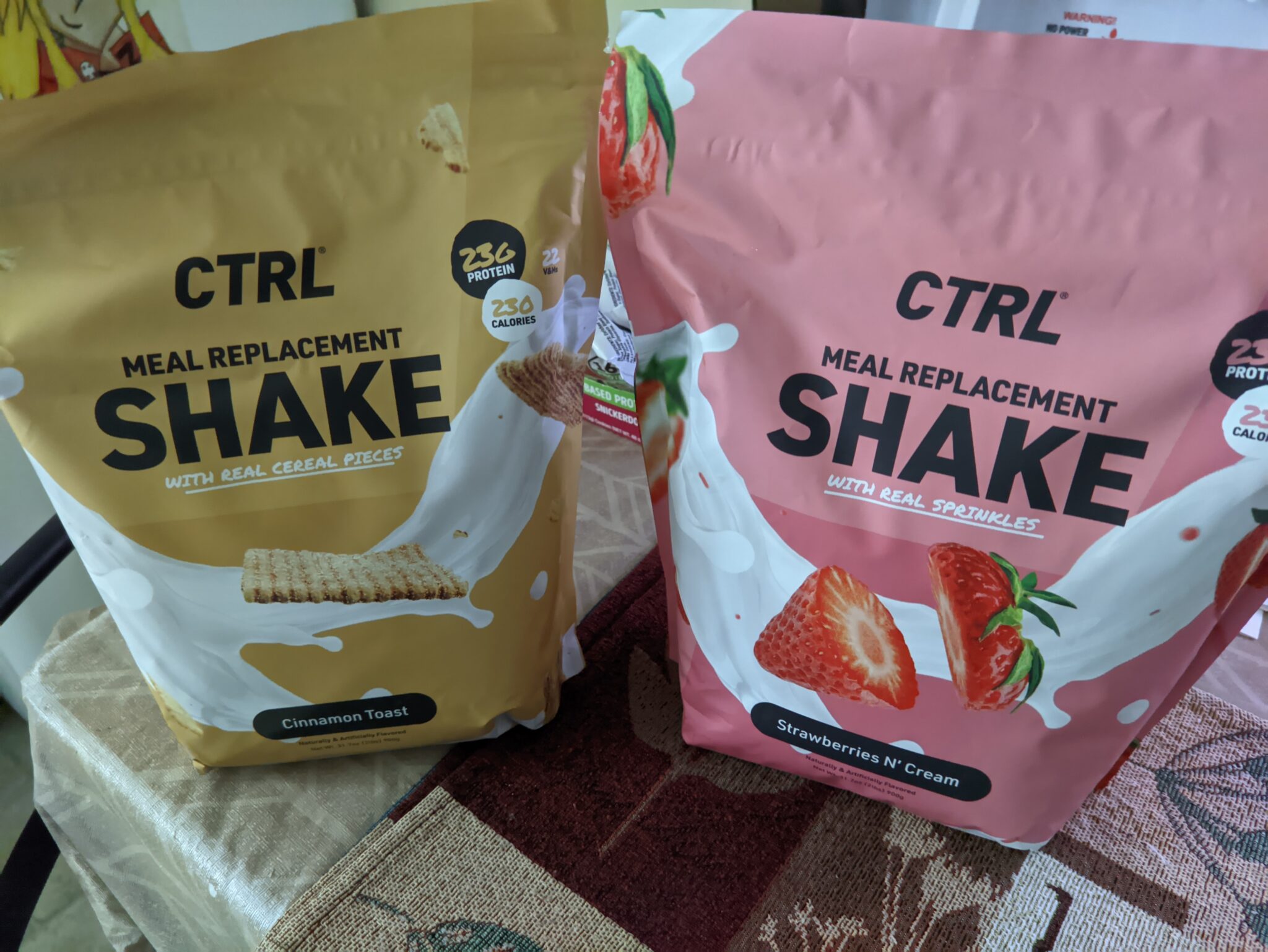 Nutritional Breakdown
First order of business here will be to outline what makes v2 different from v1. As you can observe from the table below, CTRL drink v2 is lower in sugars, higher in fiber and also has a lower recommended serving (in terms of calories).
| | | | |
| --- | --- | --- | --- |
| | v1 | v2 | |
| Calories | 280 | 230 | |
| Protein | 23 | 23 | |
| Carbs | 33 | 17 | |
| Sugar | 6 | 1 | |
| Fiber | 5 | 8 | |
| Servings | 20 | 15 | |
| $ Per Serving | 2.25 | 2.66 | |
However, it still contains many of the previous ingredients like whey based protein, oil creamers, and artificial ingredients and sweeteners. So, if you are looking for meal replacements without artificial sweeteners or a plant based meal, this is not it.
CTRL(v2) Meal Replacement Nutrition Overview
| | |
| --- | --- |
| | CTRL |
| Kcal/meal | 230 |
| Macros (C/P/F) | 26/36/38 |
| Vegan | No |
| Keto | No |
| Features | None |
| Non-GMO | No |
| Organic | No |
| Includes Probiotics | Yes |
| Artificial Sweeteners | Yes |
| Synthetic Additives | Yes |
| Contains All Micronutrients | Yes |
| Controversial Ingredients | Coloring Dyes, Corn Syrup, Sucralose |
Protein
Per 230kcal serving:
Total Protein: 23g, 46% of DV.
Source: Whey protein concentrate.
CTRL sources its protein from whey so this product would not be suitable if you prefer plant based protein. Alone the product contains 23g of protein but can increase to as much as 33g if you opt to mix with whole milk.
Nothing different from v1.
Fats
Per 230kcal serving:
Total Fats: 11g, 14% of DV.
Saturated Fats: 7g, 14% of DV.
Omega-3s (ALA): ?.
Now looking at the "Totally Healthy Fats" as printed on the label.
The main one appears to sunflower oil creamer. I was only able to find info about this from companies that sell food additives, but this what I found:
"Sunflower Oil Creamer is a dry, non-dairy creamer that is 50% high oleic sunflower oil. It is a very healthy fat source and is a versatile and effective powdered fat that adds creaminess, opacity, and mouth feel to a variety of finished products and contains no partially hydrogenated fats (PHO-Free) and is trans fat- free (TFF)."
It's worth noting that this is lower quality than sunflower oil powder – commonly used -, and that Drink CTRL won't provide you with any omega-3. This is disappointing, since omega-3 fatty acids have been linked with improved cognitive function, vision, and many other essential metabolic processes. Aka, they can be hugely beneficial to gamers, as they can improve your performance.
Thus, omega-3 supplementation might be something to look at.
Carbs
Per serving:
Total Carbs: 17 or 36g, 6% or 13% of DV.
Sugars: 1g.
Of which added: 1g, 4% of DV.
Fibre: 8g, 29% of DV.
Take note that most of the flavors do contain 17g, while Banana Split & Apple Smacks each contain 36g, which is in line with v1.
Each flavor contains maltodextrin and other corn-based additions, which are complex carbohydrates that behave like simple ones. What does this mean?
It means that they will spike your blood sugar rapidly and that are more likely to cause a sugar crash afterwards, making you more tired after the meal. Low sugar meal replacements can be better suited to gamers as they release energy in a longer timespan.
Micronutrients
There are 22 micronutrients present in CTRL, most of which make up 50% of your DV. There are couple of things that stand out though:
150mg of potassium. This represents only 3% of your DV.
16mg of magnesium. This represents only 4% of your DV.
These electrolytes are extremely important on keeping your body hydrated, but potassium intake is also linked to improved cognitive function.
Allergens
Containing corn, soy, coconut, dairy and wheat makes CTRL not an option for those with these allergies or sensitivities.
Taste Test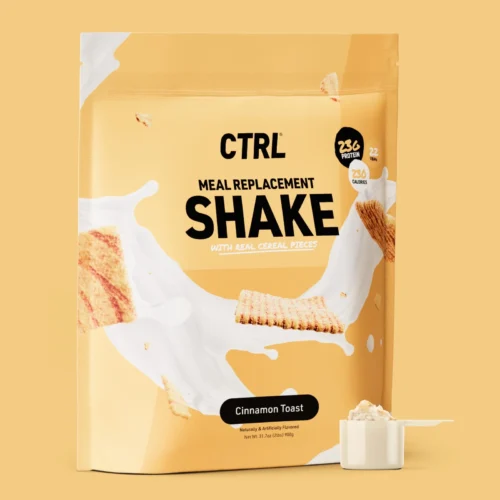 | | |
| --- | --- |
| Best flavour | Cinnamon Toast |
| Taste | Forgettable with water, but comes alive with milk. |
| Texture | Smooth shaken or blended |
| Easy to Mix | Blending preferred. Better to mix the pieces in |
| Satiety | Average. A couple hours |
| Thoughts | Milk is a must! Very sweet, but bearable. |
In the previous CTRL drink review (v1), I found them to be extremely sweet. I hope it's less so this time with v2. This time we only have Cinnamon Toast (my pick) and Strawberries & Cream (my daughter's pick). Let's see how this goes….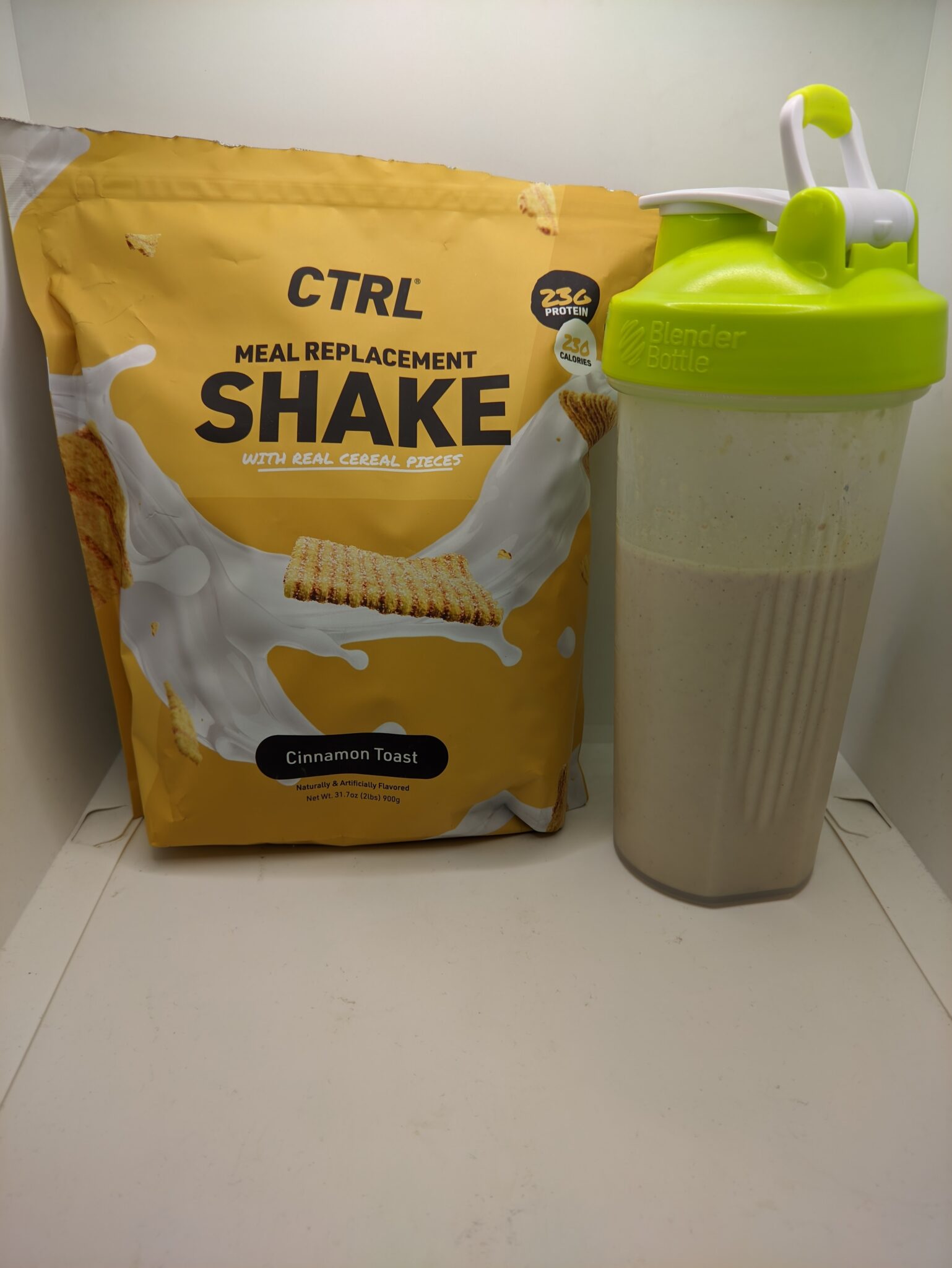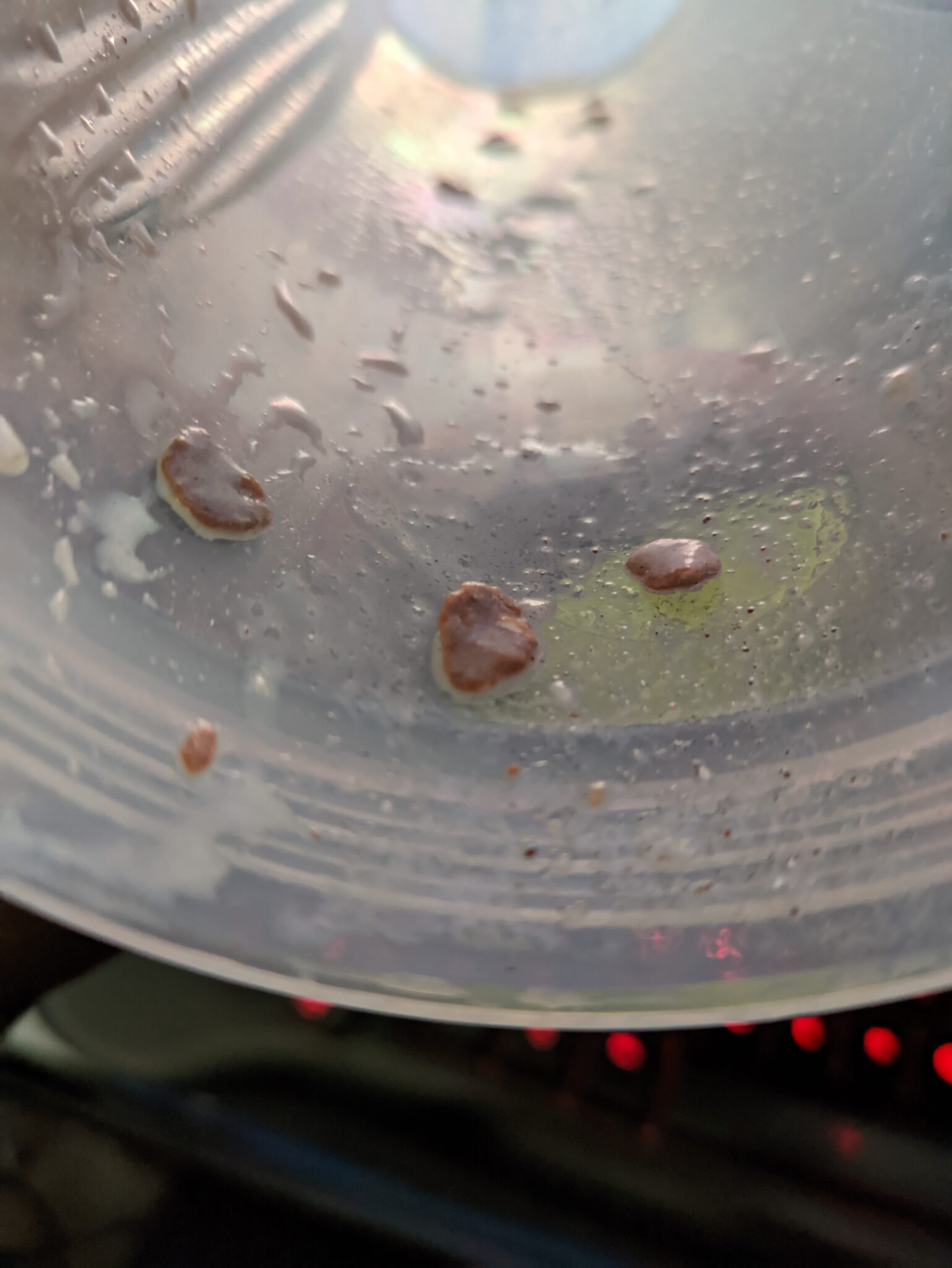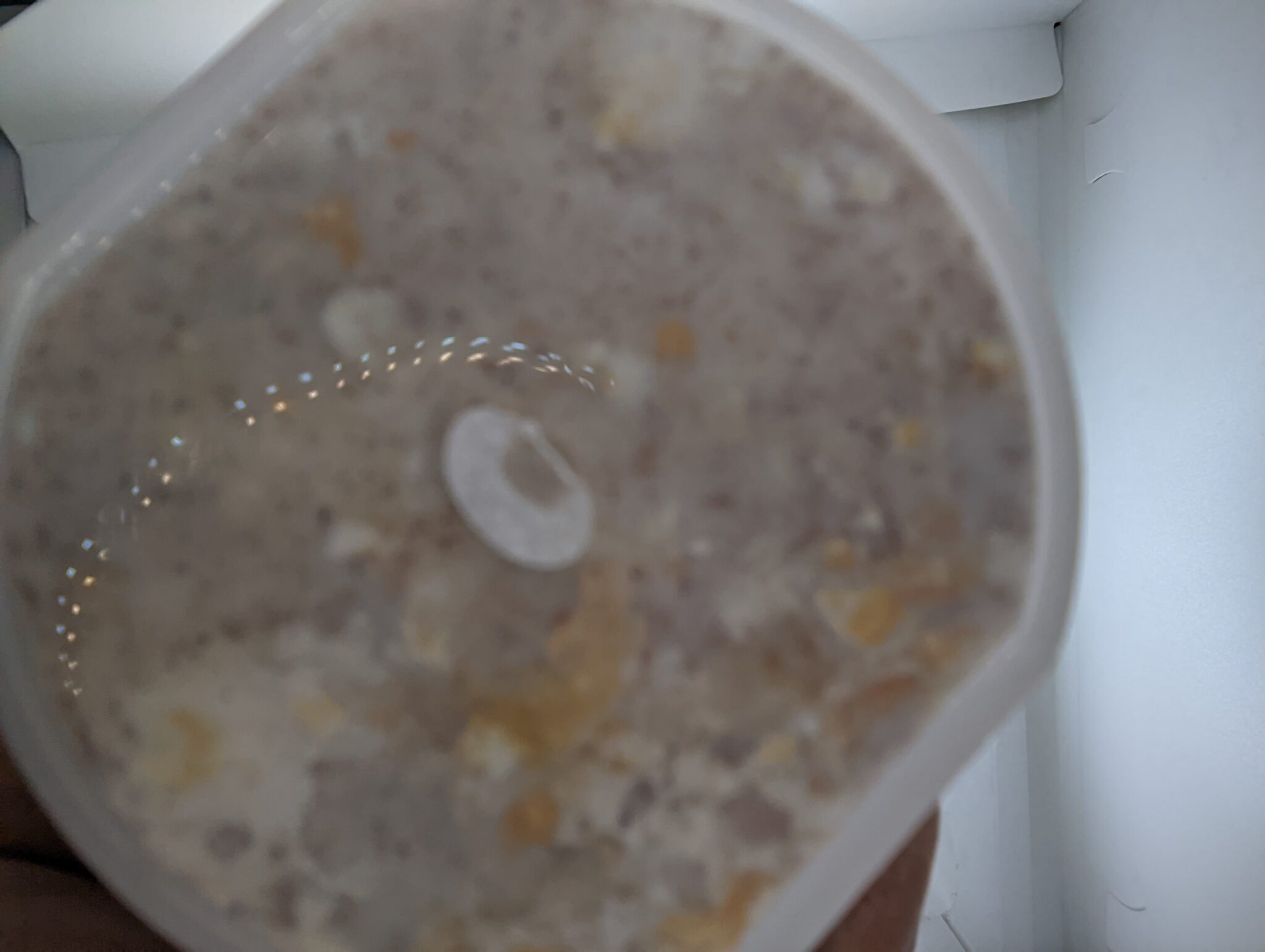 Cinnamon Toast
First up, Cinnamon Toast, the one I picked. So, first look, it's very fine mix, in which you can visibly see the cinnamon and the "cereal pieces"…. more on that in a bit.
Taking it through the normal paces…water, scoops, shake, made for an ok drink. It was smooth, not too thick or too thin, but the issue was it felt unbalanced. The shake part very bland, and the pieces were super sweet. When shaken, they don't all blend leaving it bland in some sips, and almost too sweet in others. Also, the "cereal pieces" are more like engineered candy pieces, think chocolate chips.
However, blending it and using oat milk, it was much better. The pieces mixed properly and provided a better, even tasting, super smooth shake.
Strawberries & Cream
Next up, Strawberry….my daughter Journey's pick.
Strawberries & Cream has a bright pink powder mix that smells like bubble gum, surely with one or more of those god awful artificial colors. It's also filled with what looks to be red sprinkles. Sigh…here they go with the damn sprinkles again!!
As you can see, there are quite a few sprinkles floating around and collected at the bottom. Like cinnamon, the shake itself doesn't offer much taste wise, but sprinkles are artificially flavored candy that unfortunately doesn't make things better.
Unlike cinnamon, blending didn't really improve this much. A bit less bland overall by mixing in the candy, but still a less than stellar outcome.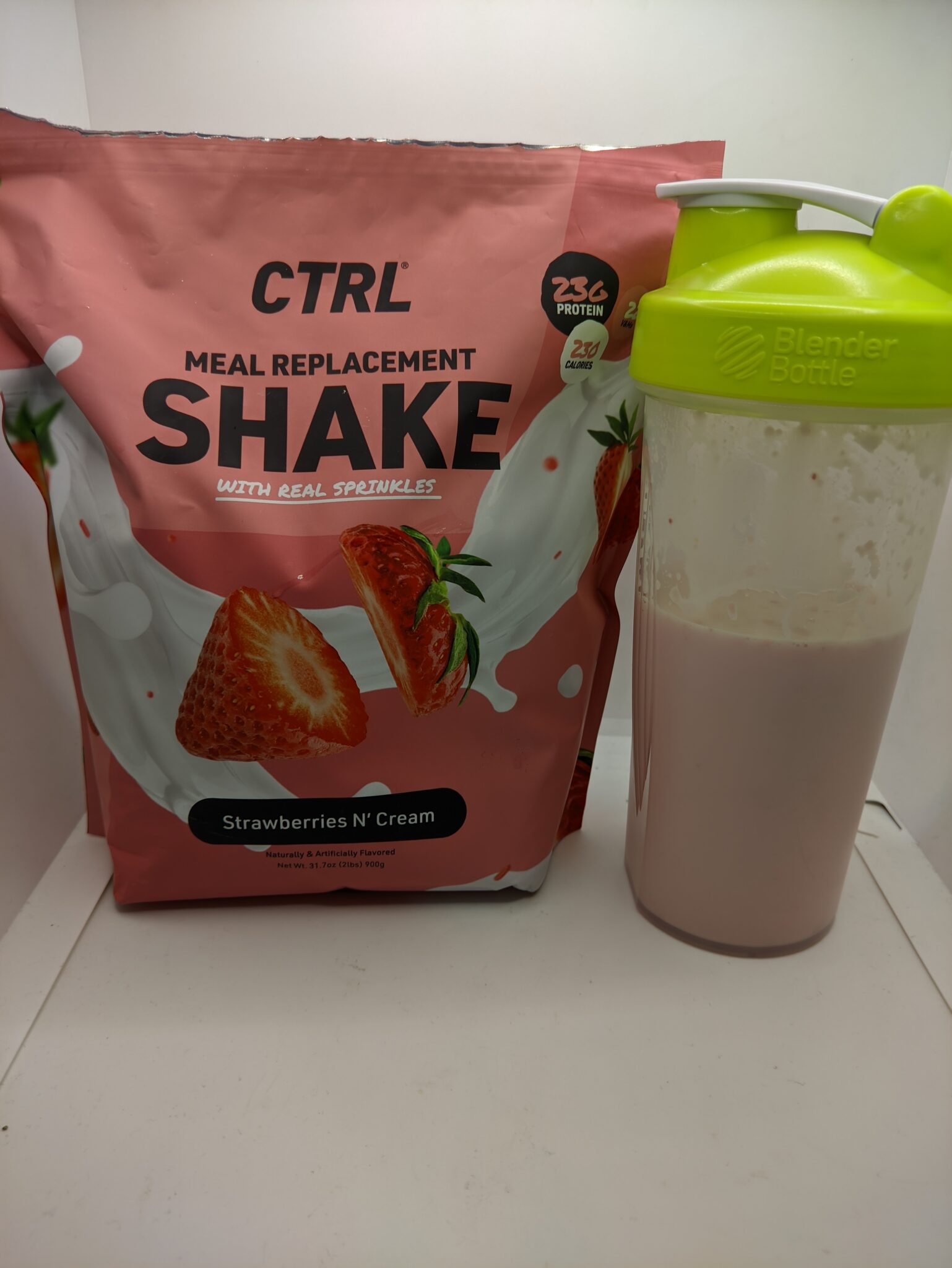 More about CTRL
CTRL was founded by the group of Sundance DiGiovanni, Skylar Johnson and Glenn Delgado in October 2019. Sundance is a very well-known pillar of the e-sports space, pioneering Major League Gaming. Similarly, Skylar is a former professional gamer, college athlete and founder of Team EnvyUs. Finally, Glenn is an entertainment executive and attorney that served as general counsel of MLG, prior to its acquisition by Activision.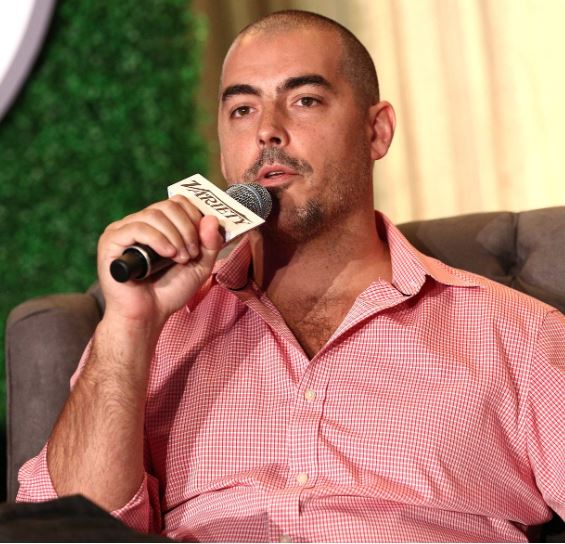 Pricing & Availability
CTRL flavors are sold at their website, and Amazon. They can also be bought locally at GNC stores nationwide.
They offer a subscription discount of 15% with delivery intervals ranging from every 2 weeks to every 5 weeks. CTRL also offers multi bag discounts of 10% to 20% if you opt for 2 to 5 bags.
The best part….these discounts can be combined! That can bring a full bag down to as little as $27.20!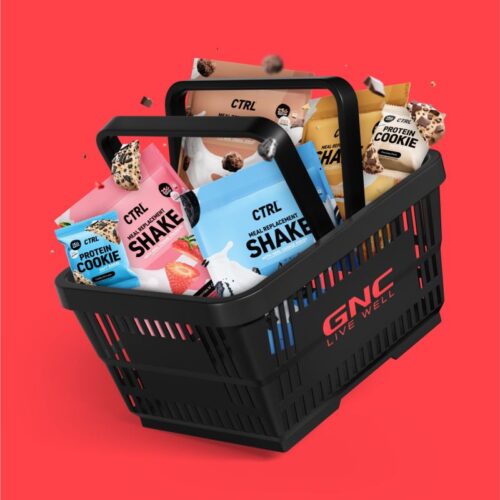 | | | | | |
| --- | --- | --- | --- | --- |
| Quantity | Non-Sub Price | Sub Price (15% Sub Discount) | | Serving Price (Non-Sub/Sub) |
| 1 Bag | $40 | $34 | | $2.66/$2.26 |
| 2 Bags (10% Discount) | $67.98 | $61.18 | | $2.27/$2.04 |
| 3 Bags (15% Discount) | $101.97 | $86.67 | | $2.27/$1.93 |
| 4 Bags (20% Discount) | $135.96 | $108.77 | | $2.27/1.81 |
Shipping
CTRL ships throughout the USA, and is also available to ship to Canada, and many regions with the EU. Their shipping partner (at least for the US) is DHL. Shipping domestically ranges between $10 & $20.
Other Offerings
CTRL Meal On-The-Go Bar is the second-ever product from the gaming brand CTRL, and like its meal replacement, it aims to provide a balanced set of macros, but it can be enjoyed whenever and wherever you are right from the wrapper. It features a nut butter base, specifically cashew butter, combined with sweet and delicious honey, providing 15g of protein per bar, 27g of carbohydrates, and a total of 240 calories.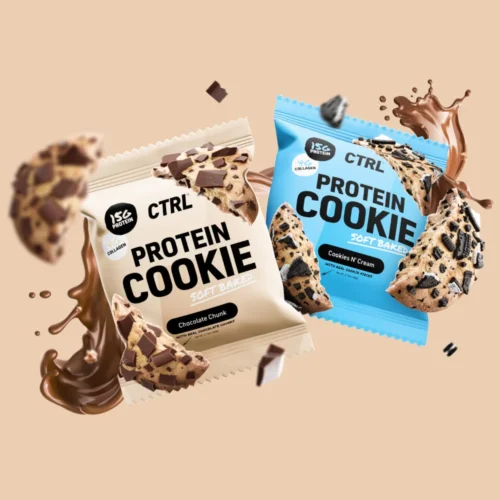 CTRL's all-new and second functional food, the simply named CTRL Protein Cookie, is a soft and crumbly cookie available in the one traditional taste to start with Chocolate Chunk. That name couldn't be any more on point, as it comes loaded with chunks of delicious chocolate, which should deliver a tasty, realistic chocolate chip cookie-like experience.
I'm honestly surprised that they don't offer a gaming energy drink yet, as it seems that this would supplement their offering perfectly.
Customer CTRL Reviews
When it comes to other CTRL reviews by customers there are many to look at.
For instance, CTRL Drink scores 4.2 out of 5 stars in Trustpilot reviews (988) with 75% being 5-star reviews. Most customers rave about the taste, which is one of the points that we struggled with. Sweeter meal replacement shakes tend to do better with the younger adults.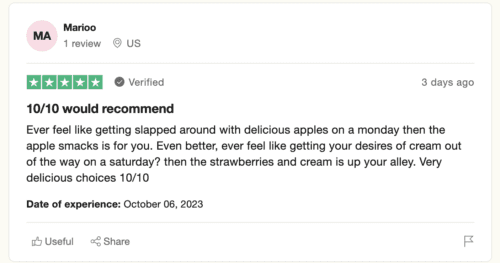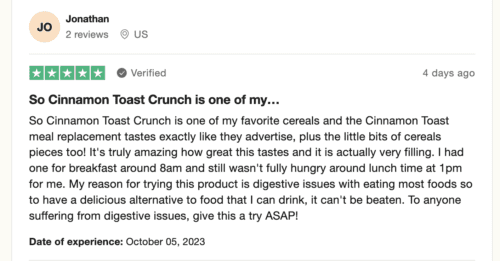 Amazon CTRL Drink Reviews
Since CTRL drink also sells on Amazon, we can have a look to user reviews of CTRL drink meal replacement shakes there. It's worth noting that Amazon reviews often need to be taken with a pinch of salt, as they can be easily manipulated.
Unfortunately, there aren't as many reviews on Amazon. The Banana flavor has 13 ratings with 4.3 stars. Once again, most Amazon reviews were extremely positive about the taste. Maybe, I should review my taste buds.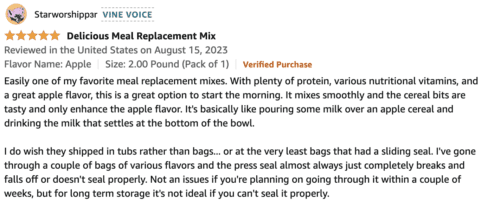 CTRL VS. Basically Food
Wanted to take a look at CTRL, as product that recommends milk, up against a highly rated milk-centric competitor, BOOST from Basically Food. Formerly Milk Fuel, this product was specifically designed to come to life when whole milk is added.
However, it's worth noting that there are tons of great meal replacement shakes offered in the US, from plant-based shakes to high calorie drinks. Choosing the right one for you will depend on your budget and requirements, ultimately.
Furthermore, CTRL Drink does sell in Europe, but I would instead recommend having YFood, which is a more affordable gamer oriented meal replacement shake that also sells amazing RTDs.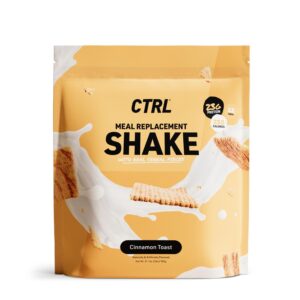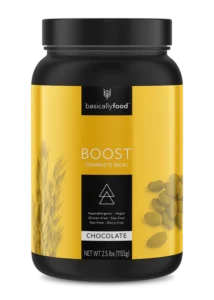 Number within parentheses represents the totals once the listed amount of whole milk is added.
| | | |
| --- | --- | --- |
| Category | CTRL | BOOST |
| serving price | $2.66 (USD) | $1.25 (USD) |
| serving size | 300ml | 400ml |
| servings per | 15 | 20 |
| kcal/serving | 230 (342) | 200 (500) |
| Packaging | Bag | Tub |
| Flavors | 7 | 4 |
| Protein (g) | 23 (33) | 8 (23) |
| Sugar (g) | 1 (24) | 0 (23) |
| Fiber (g) | 8 | 8 |
| Fats (g) | 11 (27) | 3.5 (20) |
| Carbs (g) | 17 (33) | 36 (60) |
| Vegan | N | N |
| Organic | N | N |
| Micronutrients | 22 | 26 |
| Artificial Sweeteners | Y | N |
| Synthetic Additives | Y | Y |
| GMO | N | N |
| Protein Source | Milk/Whey | Milk/Oats |
| Availability | US/EU/CAN | US |
| Other Products | Bars/Cookies | None |
Surprisingly, in some ways these two products are quite similar. Low sugar, high fiber and solid amounts of nutrients. However, they take differing approaches to their goals.
CTRL is complete even without milk, so if you wanted substitute for plant milk or even water, you can still count on at least 23g of protein, whereas BOOST only comes with 8g and relies on milk to bridge that gap. You can opt for some savings by just mixing with water, though that produces a much less tasty shake. Lastly, its super sweet fun flavors are more eye catching and attractive than those offered by BOOST.
In a big plus for BOOST, it contains no artificial colors, sweeteners or flavors, making it a much healthier option in the long run. Also, their price is literally unmatched by anyone else, which is super impressive considering you're getting a legit healthy shake. BOOST will keep you fuller, for longer…which is something CTRL won't be able to do.
Personally, I prefer the subtle taste of Boost and also the healthier ingredients. BOOST is also the cheaper meal replacement shake, and I don't see the point of paying extra for CTRL.
CTRL FAQ
What changes have been made to the V2 formula compared to the V1?
"We have taken a leap forward in taste perfection while creating a refined nutritional profile allowing us to offer a much lower sugar count, lower cholesterol, and more fiber. We've also dropped our calorie count to 230 and still provide the same levels of satiation, leaving you feeling fuller but less bloated". From their website.

Can I use CTRL shakes as a snack or post-workout recovery drink?
Absolutely! CTRL shakes can be consumed as a healthy snack or a post-workout recovery drink. They provide a good balance of protein, carbohydrates, and other nutrients to help replenish your energy levels and support muscle repair.


Are CTRL shakes suitable for weight loss?
Yes, CTRL shakes can be a helpful tool for weight loss. They provide a convenient and controlled portion of nutrition, making it easier to manage your calorie intake. Replace one or two meals with CTRL shakes as part of a balanced diet and active lifestyle for best results.


Do you sell single servings?
We are planning on fully restocking all flavors of samples before the end of the year. I would suggest checking out our Bundle Builder for the best possible deals at the moment and joining our VIP Newsletter to get the news first about our announcements and restocks.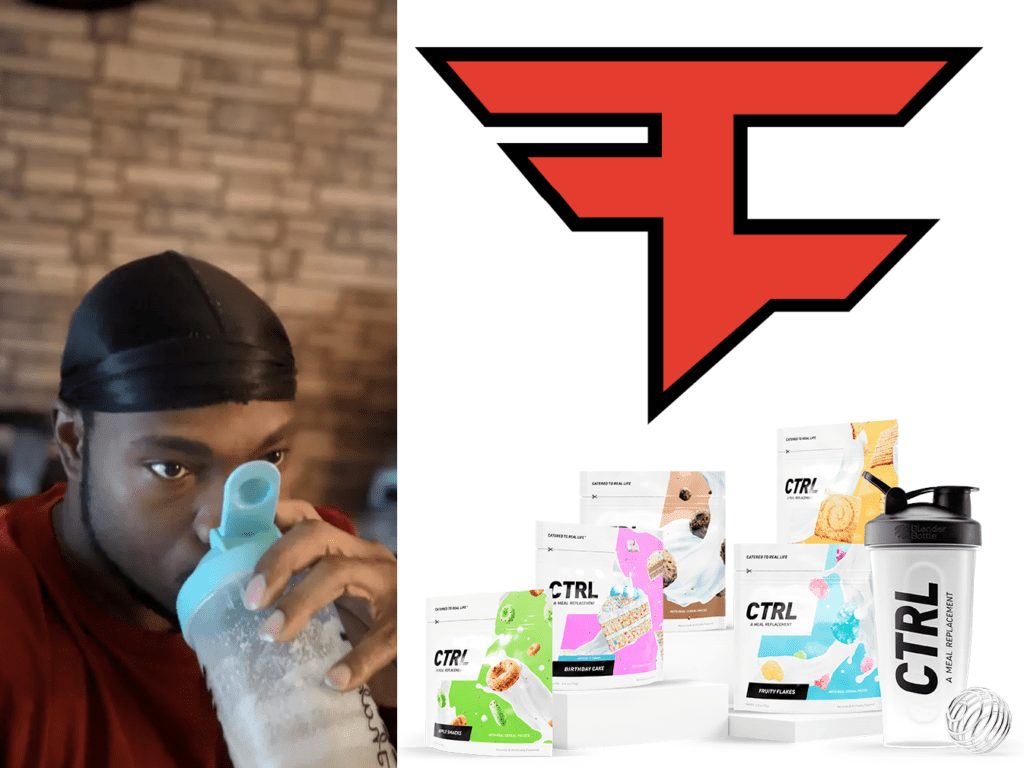 Verdict – CTRL v2 Review, Not Much has Improved
I got some mixed feelings this time around.
I really want to give them at least a couple of positive points for the improvements made to the product. The lower calories, carbs and sugar alongside the increase in fiber all deserve recognition.
However, I cannot overlook the continued inclusion of highly processed ingredients like yellow 6, and red 40. Just completely unnecessary. You want to know what's great to make your strawberries & cream flavor nice and red?? STRAWBERRIES!!!! And corn syrup?? Even the junk food and condiment companies are moving away from corn syrup, c'mon CTRL!
Interestingly, it seems to pay off. Despite the fact that I found the shakes to be overly sweet and flavored, they had tons of positive customer reviews, and even my daughter loved them. It is clear that CTRL meal replacement shake is well liked within the younger adults.
Furthermore, they do offer some outstanding discounts. If you're so inclined and are willing the shell out for 4/5 bags on subscription, you'd be looking at discounts upward of 35%. I can say no one else is offering that.
On top of that, my 14 year old loves it, and it surely beats the normal teen snacks of crap like chicken nuggets, pizza rolls, chips and other ungodly and unnatural "food".
All in all, I wouldn't recommend CTRL drink to any adult that wants to seriously improved their diet, as it lacks essential nutrients, doesn't make you full for long, and the taste is excruciatingly sweet. However, if you are a teenager looking to swap your pizza for a CTRL shake, then it's a step in the right direction.
Bottom Line – Shelves are loaded with unhealthy health products. CTRL has made progress, but still a long way to go.
Pros
Fancy, unique flavours with added cereal
Available worldwide
Good sample pack to try out all flavours
Young people love it
Cons
Low quality ingredients
Lacks essential nutrients
High in cholesterol
Shakes are too sweet
Should be less expensive