Feed. Review | The Best of the French Cuisine in a Shake
Feed. yourself with unparalleled variety of Complete Foods: Bars, RTDs, Powders...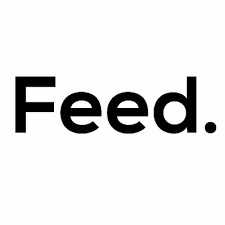 Feed. is a French brand offering vegan, gluten-free, lactose-free, and GMO-free complete meals. They offer an unmatched range of meal replacement products, as well as, an incredible flavour variety with clear French culinary influence. All of this, delivered in a premium package that earns the consumers' trust from the unboxing experience. In this is the Feed. review, I will explore all products and let you know which are the best meal replacements that they offer.
In all honesty, Feed. is one of the best brands to buy from. They have the biggest variety, an excellent delivery, and they are continuously improving in their formulas. It feels like a premium experience, professional and trustworthy.
Plus, they have the best vegan meal replacement offering in the market. No-matter what you are looking for; a sport shake, a drink to lose weight with, or a complete snack you'll find it at Feed.
However, there are two issues with the French brand. The first is that you will have to pay premium for all their Light and Sport products. While Original is quite affordable; some of the most interesting meals are in the other ranges. Secondly, I think that there has been a slight downgrade in the taste of their meal replacement shakes.
I have no doubt they will improve in both areas; as they are a company to rapidly evolve.
What I like
1. The best array of products. It is simple, Feed. has the best range of product of any meal replacement company. This makes being a customer of Feed. exciting. Looking for a bar? You got it. Looking for a meal replacement to lose weight with? That, too. Looking for RTD? Of course. A small snack? Indeed.
2. Best meal replacement bars. Feed. has made a strong bet for bars, and they offer up to 18 different variations. Taste is not equally good on all, but there are some sublime ones.
3. Savoury flavours. They taste great, they are an awesome break from the sweet shakes and are very unique in the market. Some of my favourites.
4. Nutritionally different products. Another strong point is that they have goal oriented (Sports, Light, Original) shakes, as well as, bars. Each is suited for a specific occasion.
5. Professional aura and overall excellent customer experience. Some brands feel cheap or do not look good. Feed. has an aura of quality and professionalism; that makes the whole experience more enjoyable. The packaging feels excellent, the shaker is top quality and every detail seems to be important. Plus, Feed. has taken serious steps to be as environmentally friendly as possible: recycled cardboard, removal of plastic bottles etc.
6. Multiple starter packs and cool bundles. There are many ways to start with Feed. products, but the best is to get yourself a starter pack. You can buy one for each range.
What I dislike
1. Taste can be improved. The shakes don't taste awful, in fact they taste OK. However, I feel like there's been a slight downgrade in most Original shakes.
2. Pricing for Light and Sport products. Unfortunately, you will have to pay a little extra for Light and Sport shakes. The difference can be quite significant, and honestly, I don't think it will be worth for most people.
3. Feed. Sports Green Vegetable. Simply avoid this flavour, it is terrible (very unusual).
Improvements
1. I hope they bring back the magnificent taste they used to have.
How does Feed. Taste Like?
As a small disclaimer, I must say that taste is very subjective and often a point of discussion. However, I think I will agree with most users here, when I state that Feed. has some of the best flavours in the industry.
Feed. Powder: Great Taste and Variety
| | | | |
| --- | --- | --- | --- |
|   | Light | Normal | Sports |
| Texture | 3.5/5 | 4/5 | 4.5/5 |
| Taste | 4/5 | 4.5/5 | 4.5/5 |
| Satiety | 5/5 | 4.5/5 | 4/5 |
| Best | Green Tea | Red Berries | Chocolate Hazelnut |
The amount of flavours available if we considered all the powder variants (Light, Sports, and Normal) is absurdly high (the highest by any single brand). This is often synonym of them using cheap flavourings, but this is not the case for Feed. All powders have high flavour fidelity (resemblance) and each one offers a unique and tasty experience.
Feed. Sports; Banana or Chocolate Hazelnut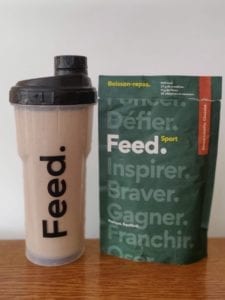 At first, I thought Chocolate Hazelnut was too rich in hazelnut. However, it grew on me and I believe that it is the best flavour, perhaps from all the Feed. line-up. The Banana flavour is surprisingly good too, with a nice thickness and consistency.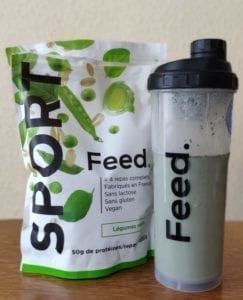 On the contrary, I would avoid is Feed. Sports Green Vegetables. I thought this shake was one of the worst I have tried, too spiced, too salty and almost undrinkable.
One thing they all have in common is the thickness, even when you use 600ml of water, which make it for a fairly big meal; good to quench your hunger for over 4h.
Feed Original: Red Berries, a Surprising Winner
Red Berries > Chocolate >> Tomato > Vanilla > Green Vegetables.
There has been a big overhaul in the Original series; with a change in recipe (removing sugars, adding more oats and fibre…). This update has caused changes in the taste of the shakes, too. If you were a Feed. customer before, you will find the new shakes less sweet and that some flavours have changed.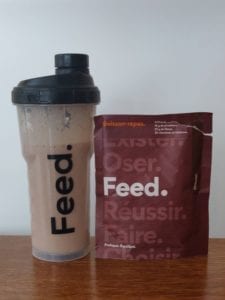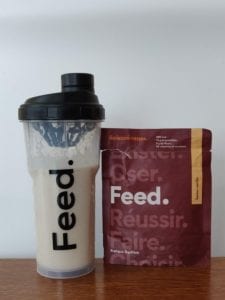 My biggest issue is that most have a spiced background taste. I think that the pea protein is too noticeable, and makes the shake less enjoyable.
Plus, I don't really like the new Vanilla flavour that much. Unfortunately, I think there're much better variations of this flavour in the market. Other flavours like Chocolate are slightly worse too.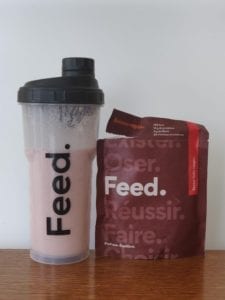 That said, I found the new Red Berries to be amazing. It has small raspberry pieces that make it feel more authentic and natural. Plus, they have a positive impact on the taste.
Feed. Light Peach Green Tea, a Pleasure
Regarding Light variants, I think that Peach Green Tea is the most refreshing and tasty shake of them all. It has the most balanced flavour, it is easy to drink and fills you up.
Overall, these shakes are a little more watery than the rest, and the flavours more muted. However, they do not have the background taste the Original ones currently have, thus I think they taste better overall.
On another note, one thing that Feed. Light shakes do surprisingly well is quenching your hunger for 3h, with only 300kcal.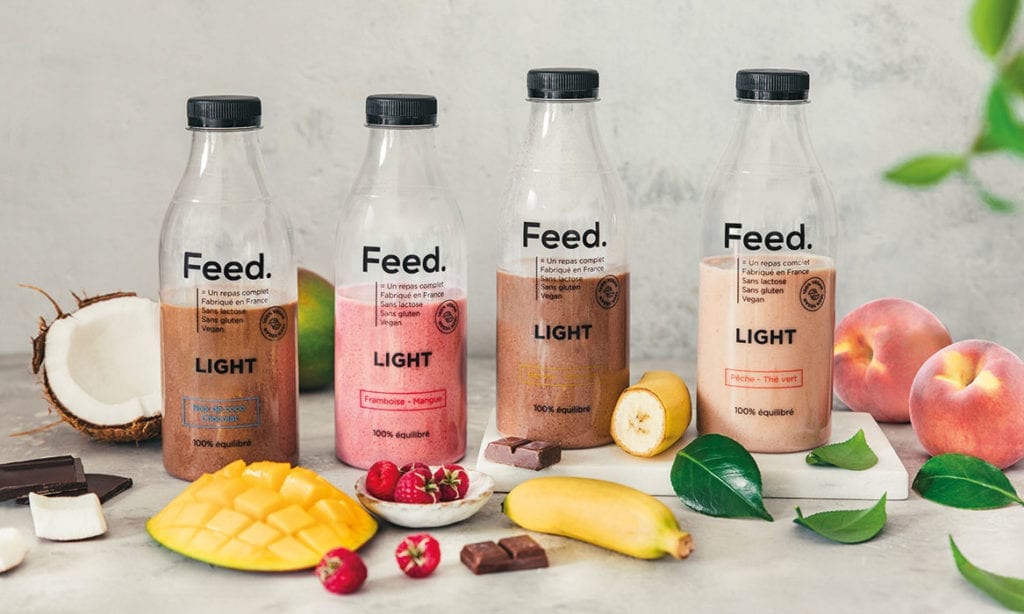 Feed. RTD, The Weak Link
Chocolate > >Red Fruits > Vanilla
In my experience, the RTDs where the most underwhelming of all Feed. products. By no means I mean that they tasted bad, just that they were not as stand-out as the rest.
Overall, they were too sweet and artificial for my liking. Particularly the Vanilla RTD was faulty of this. It is not an RTD that I would drink lately. I felt that I needed to drink more water afterwards.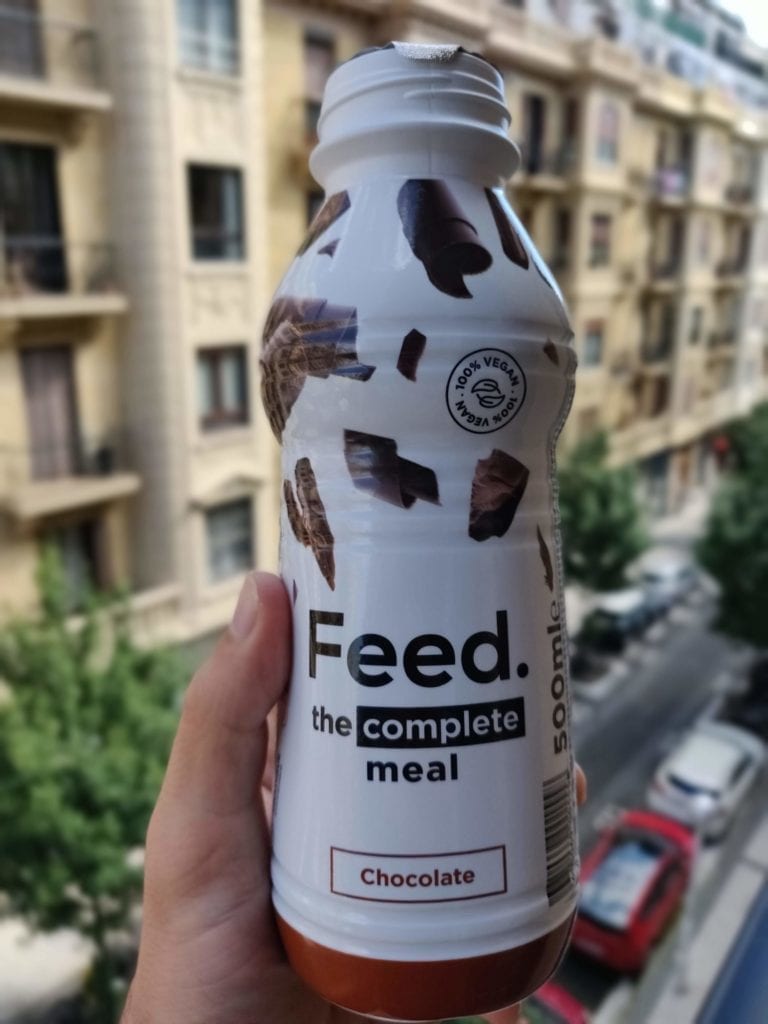 The chocolate RTD was the best of all, with a nice thickness and less soy taste than other competitors. Regarding the Red Fruits, much of the same, too sweet.
What PRODUCTS does Feed. offer?
Feed's line up of products and flavours is absolutely incredible and unmatched. It is so vast that even they have issues displaying them all in their site.
They offer 4 ranges of products to cater for different goals:
Original. The regular or default option, usually more affordable than the rest (per kcal). You have powder, bars and ready-to-drink products in this range.
Sport. Meals for more active people with extra protein to fuel your workouts. You can buy powders and bars.
Light. Lower calorie options for those looking to lose weight or simply don't eat big meals. Both powders and bars are available.
Snack. Complete snacks to eat between meals. 100kcal bars, complete "Maltesers" (chocolate balls)…
Here is a quick rundown of all the products (check the reviews in the next section):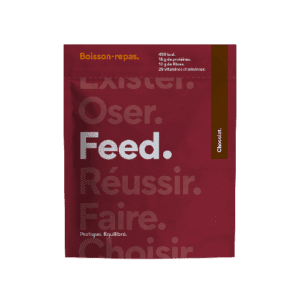 Feed. Original Powder
Meal Replacement
Powder
~500kcal/meal
49C/14P/37F % of Energy from
2.7g of sugars/2.0g of Saturated Fats per serving
Starts at: €3.08/400kcal
Lowest Price: €2.04/400kcal
No major allergens
---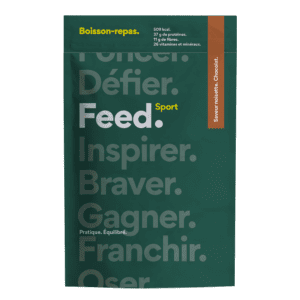 Feed. Sports Powder
Meal Replacement
Powder
500kcal/meal
36C/30P/34F % of Energy from
5.2g of sugars/2.5g of Saturated Fats per serving
Starts at: €3.44/400kcal
Lowest Price: €2.38/400kcal
No major allergens
---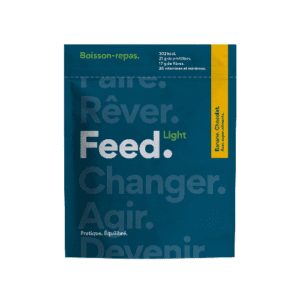 Feed. Light Powder
Meal Replacement
Powder
300kcal/meal
57C/28P/15F % of Energy from
1.9g of sugars/0.7g of Saturated Fats per serving
Starts at: €5.07/400kcal
Lowest price: €3.40/meal
No major allergens
---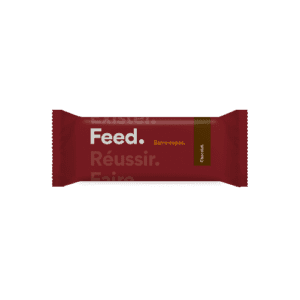 Feed. Original Bar
Meal Replacement
Bar
400kcal/meal
48C/20P/32F % of Energy from
21.5g of sugars/2.4g of Saturated Fats per serving
Starts at: €3.50/400kcal
Lowest price: €2.98/meal
Soy, Almonds
---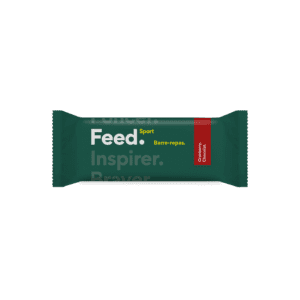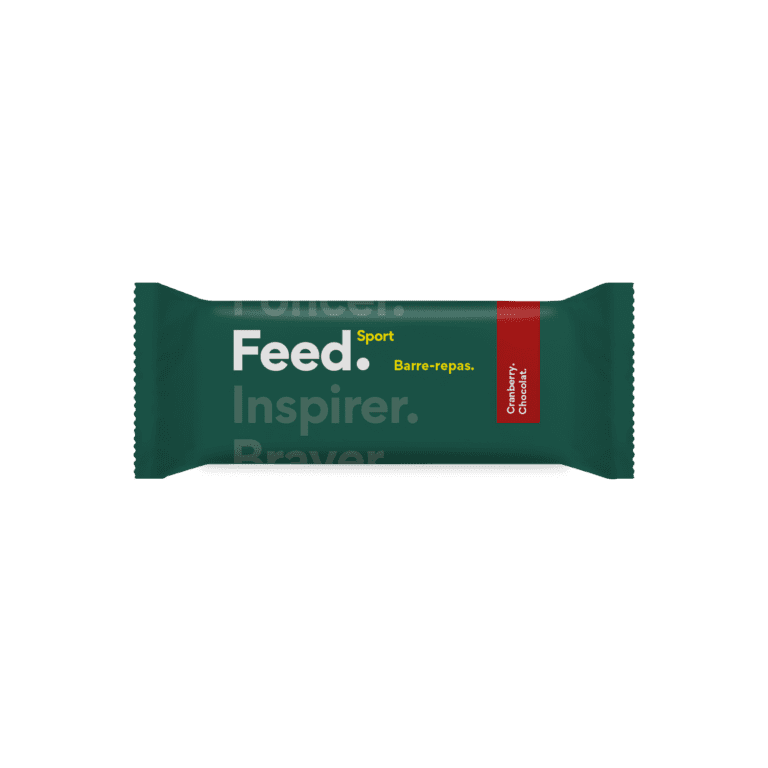 Feed. Sport Bar
Meal Replacement
Bar
371kcal/meal
39C/25P/36F % of Energy from
15.7g of sugars/5.5g of Saturated Fats per serving
Starts at: €3.50/400kcal
Lowest price: €2.98/400kcal
Soy
---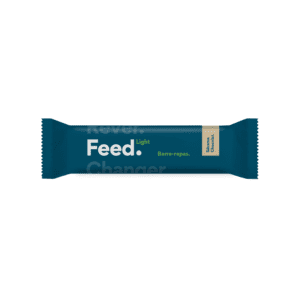 Feed. Light Bar
Meal Replacement
Bar
~250kcal/meal
40C/22P/38F % of Energy from
12.6g of sugars/6.2g of Saturated Fats per serving
Starts at: €5.43/400kcal
Lowest price: €4.62/400kcal
Soy
---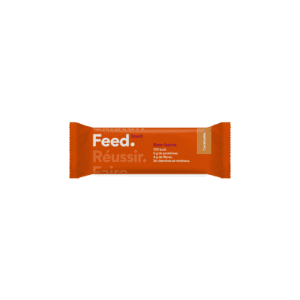 Feed. Raw Bar
Meal Replacement
Bar
100kcal/meal
44P/20P/36F % of Energy from
23.0g of sugars/0.5g of Saturated Fats per serving
Starts at: €5.00/400kcal
Lowest price: €4.25/400kcal
Peanuts*
---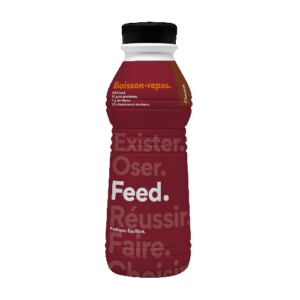 Feed. Spread
Meal Replacement
Ready to Drink
430kcal/meal
55C/14P/31F % of Energy from
3.0g of sugars/1.0g of Saturated Fats per serving
Starts at: €5.00/400kcal
Lowest price: €4.25/400kcal
Soy
---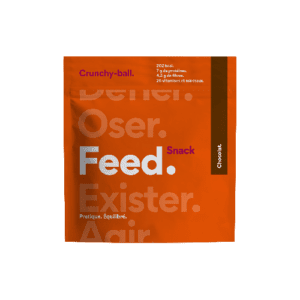 Feed. Crunchy
Meal Replacement
Food-like
430kcal/meal
55C/14P/31F % of Energy from
3.0g of sugars/1.0g of Saturated Fats per serving
Starts at: €5.00/400kcal
Lowest price: €4.25/400kcal
Soy
---
Feed. Starter Packs
Besides the individual products, Feed. also sells starter packs for each one of the categories. This is you can buy a Sport, Original, Light or Snack starter packs, and try out all the different meal replacement products. Even better, you will be able to choose between a couple of variations on each range. A great way to start with healthy meal shakes.
For instance, you can choose between trying powder only, or both powders and bars for the Sport range: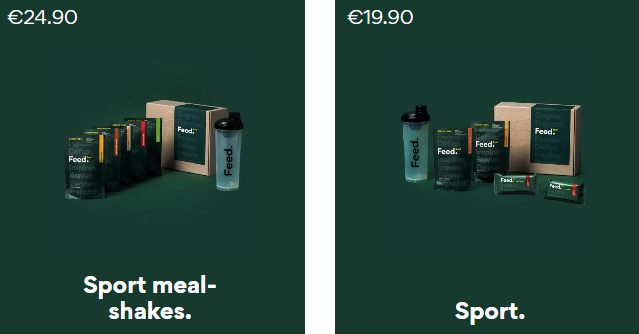 As you can see in the image above, the prices for all starter packs are between €19.90 and €24.90; a very reasonable price.
Brief Reviews of Feed. Products
As showcased above, Feed. offers a very wide array of complete meals and drinks. In this Feed. review, I focus on the powder options and the ready to drink meals. If you are interested in the bars, I recommend checking the in-depth Feed. bar review.
If you want, you can also skip to the nutrition section.
Brief Feed. RTD Review
Feed.'s incredible line-up is hard to cover. However, these products aim to deliver convenience and simplicity.
Overall, the ready-to-drink options are smooth, slightly too sweet and more artificial tasting than the products. Despite the harsh critique, I think they are OK; but there are some better RTD shakes in Europe.
As far as flavour options is concerned, Feed. only has Vanilla, Chocolate and Forest Fruits. While the individual nutritional specifications may vary, they are currently sold in bottles of 500ml that provide you 1/5th of your daily needs. This is, around 400kcal and 20% of your daily micronutrients. Regarding the macros, the RTDs come with 15g of protein, 15g of fat and 55g of carbohydrates.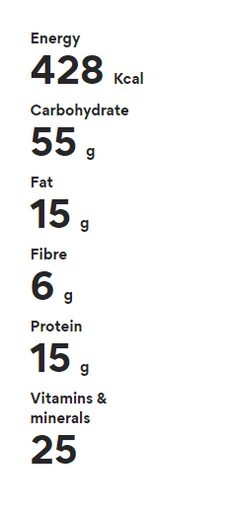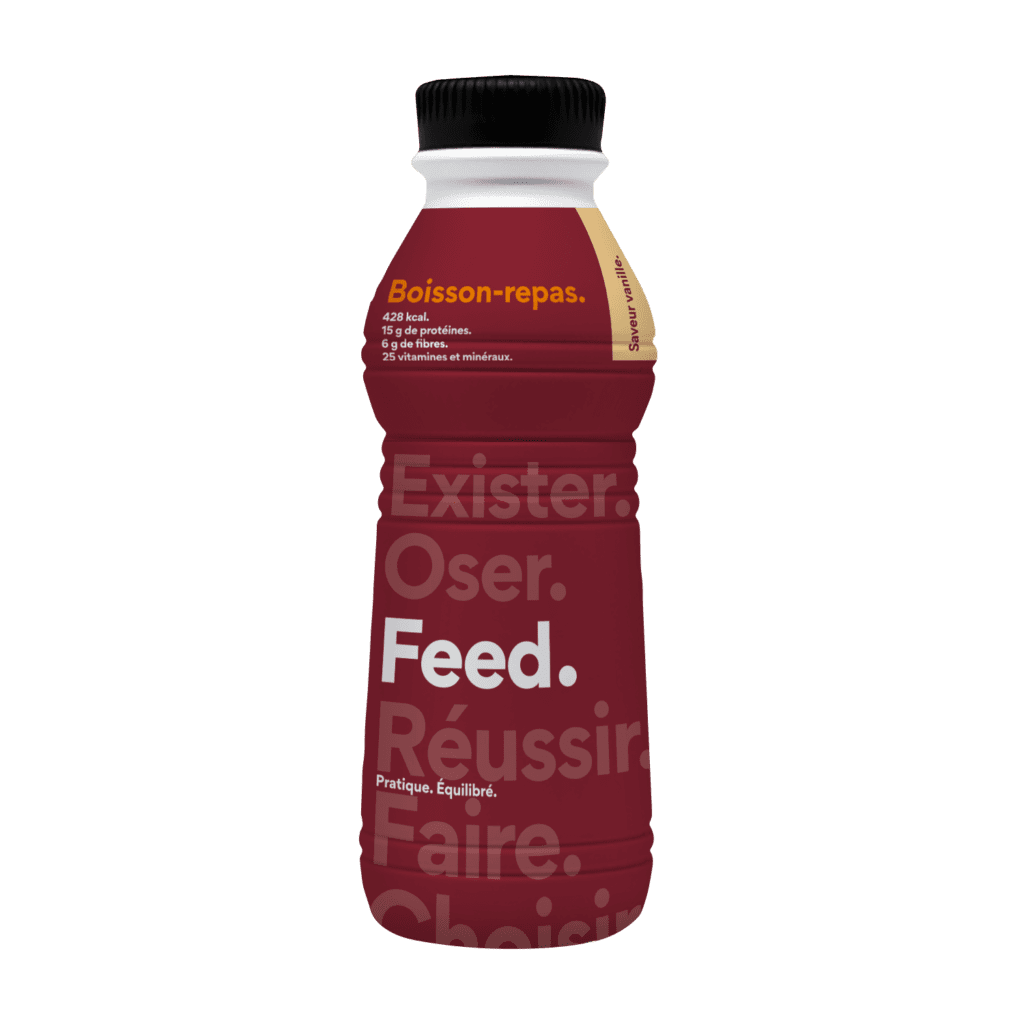 Ingredients (Vanilla): water, maltodextrin, isolated SOY protein, sunflower oil, rapeseed oil, starch, gluten-free oat fibre, natural flavouring, emulsifier : sunflower lecithin, stabilizers: gellan gum and locust bean gum, salt, sweetener: sucralose, vitamins*, mineral salts*.
Feed RTD Pricing
| | |
| --- | --- |
|   | RTD Original |
| Price (€) per 400kcal -without subscription | 3.53 |
| Price (€) per 400kcal -with subscription | 3.00 |
The ready-to-drink comes in packs of 6 bottles of ~430kcal. Each 6-pack starts at €22.80 before the subscription discount.
---
Feed. Powder Meal Replacement Reviews
The powders are what most people are be looking for. Overall, I must say that Feed. offers good variety in terms of nutritional profiles and flavours; but not all powders are equally tasty and affordable.
| | | | |
| --- | --- | --- | --- |
|   | Light | Normal | Sport |
| Price | 2.5/5 | 4.0/5 | 3.5/5 |
| Nutrition | 4.0/5 | 4.5/5 | 4.5/5 |
| Taste | 4.5/5 | 3.5/5 | 4.0/5 |
| Best Flavour | Green Tea | Porcini Mushroom | Chocolate Hazelnut |
Feed. Powder Nutrition
More details in the nutrition section below. But here is an overview of the 3 powder variants:
| | | | |
| --- | --- | --- | --- |
| per serving | Sport (125g) | Light (90g) | Original (115g) |
| Energy | 502kcal | 305kcal | 434kcal |
| Fat | 17.7g | 5.0g | 18.8g |
| of which saturates | 1.7g | 0.7g | 3.3g |
| Carbohydrate | 43.1g | 35.6g | 55.0g |
| of which sugars | 4.4g | 1.7g | 5.3g |
| Fiber | 11.4g | 16.5g | 9.9g |
| Protein | 36.9g | 21.0g | 16.0g |
| Salt | 0.9g | 0.9g | 0.4g |
Exact nutritional information will vary with the flavour.
Feed Powder Taste
The biggest change when it comes to how Feed. shakes taste can be noticed on the Original range. The drinks are more raw and natural; and far less sweet than they used to be. On top of that, they have a herb-rich aftertaste, which might find you by surprise.
Feed. Powder Pricing and Packaging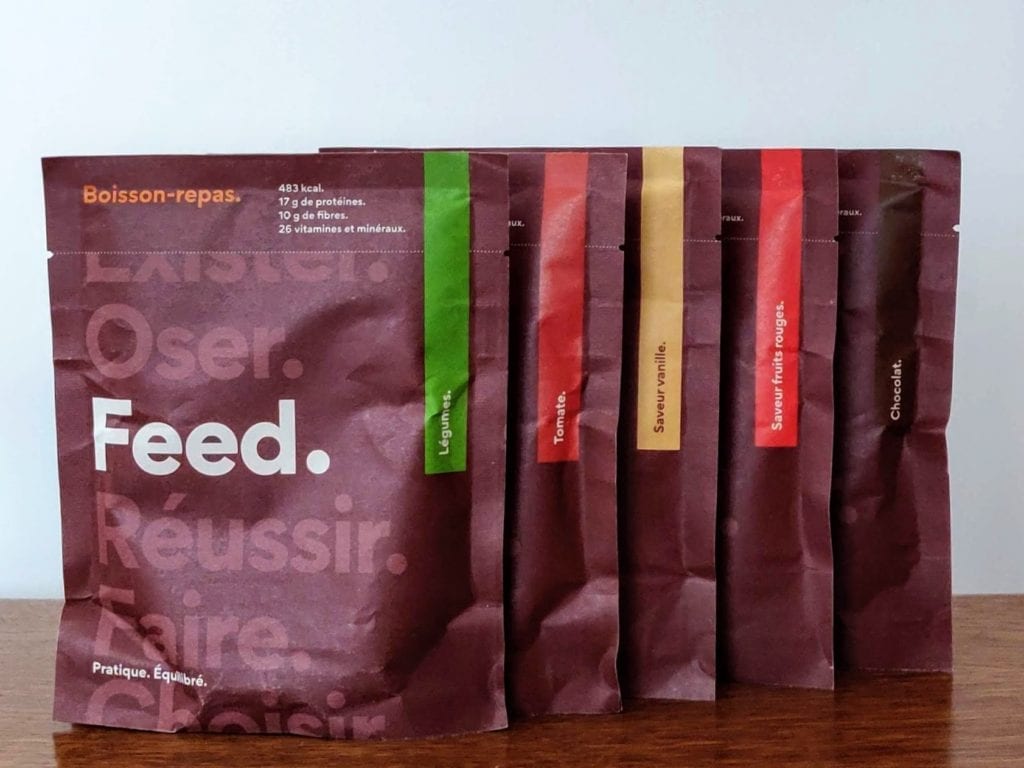 All three powder variants are available in 2 different packaging formats: single serving sachets and large 20 meal bags (each meal/serving is ~500kcal).
| | | | |
| --- | --- | --- | --- |
|   | Original | Light | Sport |
| Price (€) per 400kcal -Single Sachet | 3.04 | 5.06 | 3.44 |
| -15% subscription | 2.58 | 4.30 | 2.92 |
| Price (€) per 400kcal -20 meal Bag | 2.40 | 4.00 | 2.80 |
| -15% subscription | 2.04 | 3.40 | 2.38 |
Feed. no longer offers bulk discount.
As you can observe, Feed.'s powders are not the cheapest in the market. In fact, I would say that they are above average. While Original and Sport are within reason, Feed. Light powder is just too expensive to justify it.
Feed. Powder Conclusion
So would I recommend you buying Feed. powder?
It will depend on what you value. You will have an overall great experience, with a brand and a product you can trust. However, you will be paying a premium for that.
Nutritionally, I think that Feed. has stepped forward and offers better quality ingredients than before. No more isomaltulose or unnecessary added sugars. They have also removed soy protein in favour of pea, which I think it's a side-ways move.
Both changes have affected the taste, into a milder less sweet drinks. In fact, I think that they are slightly worse than they used to (particularly for the Original range). The shakes are still good and keep the French identity that defines Feed.; but I think there's room for improvement.
---
Feed. Crunchy Review – a Great Tasting Snack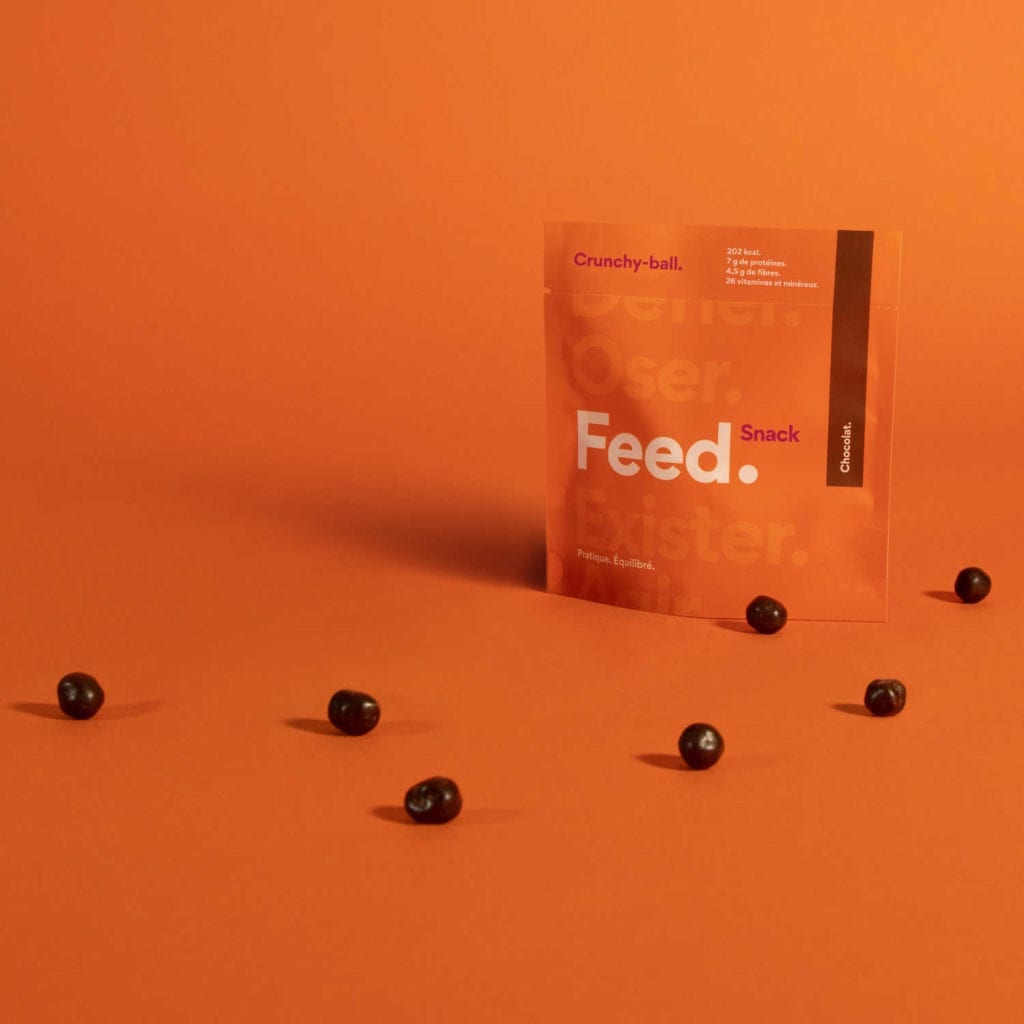 I have mixed feelings about this product; since while the taste is great, nutritionally is not very balanced at all. I would by no means recommend it as a "healthy" meal, but rather a healthier snack. Most of us have fun meals and Feed. Crunchy is ideal for those occasions; like when you go to the movies or fancy a sweet snack.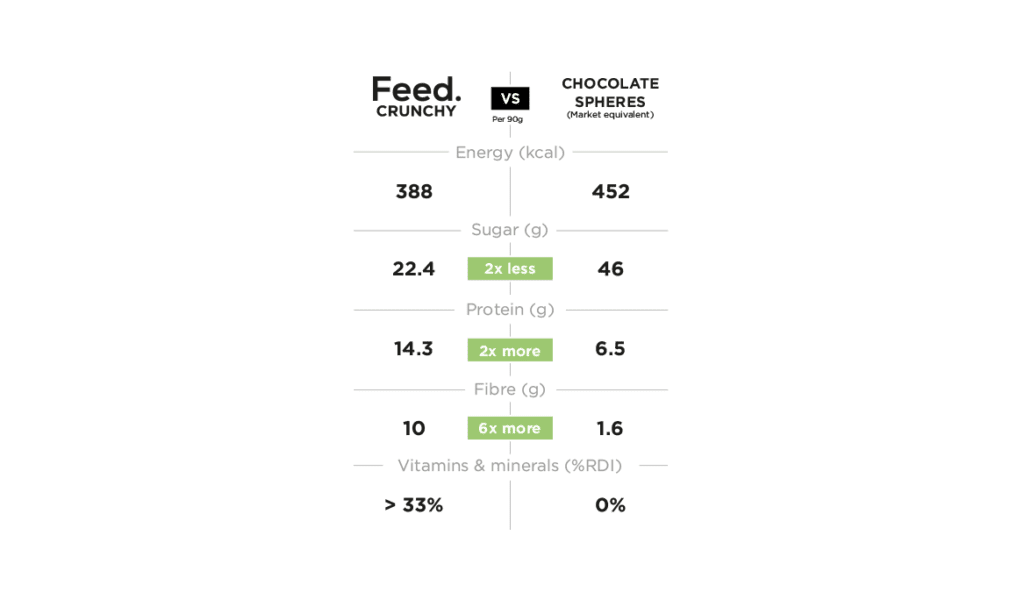 Besides my nutritional concerns, I must say that they achieve a great crunchy texture and taste, no far from the original Maltesers or other chocolate ball alternatives. When I had them, I found myself often snacking a couple in between hours.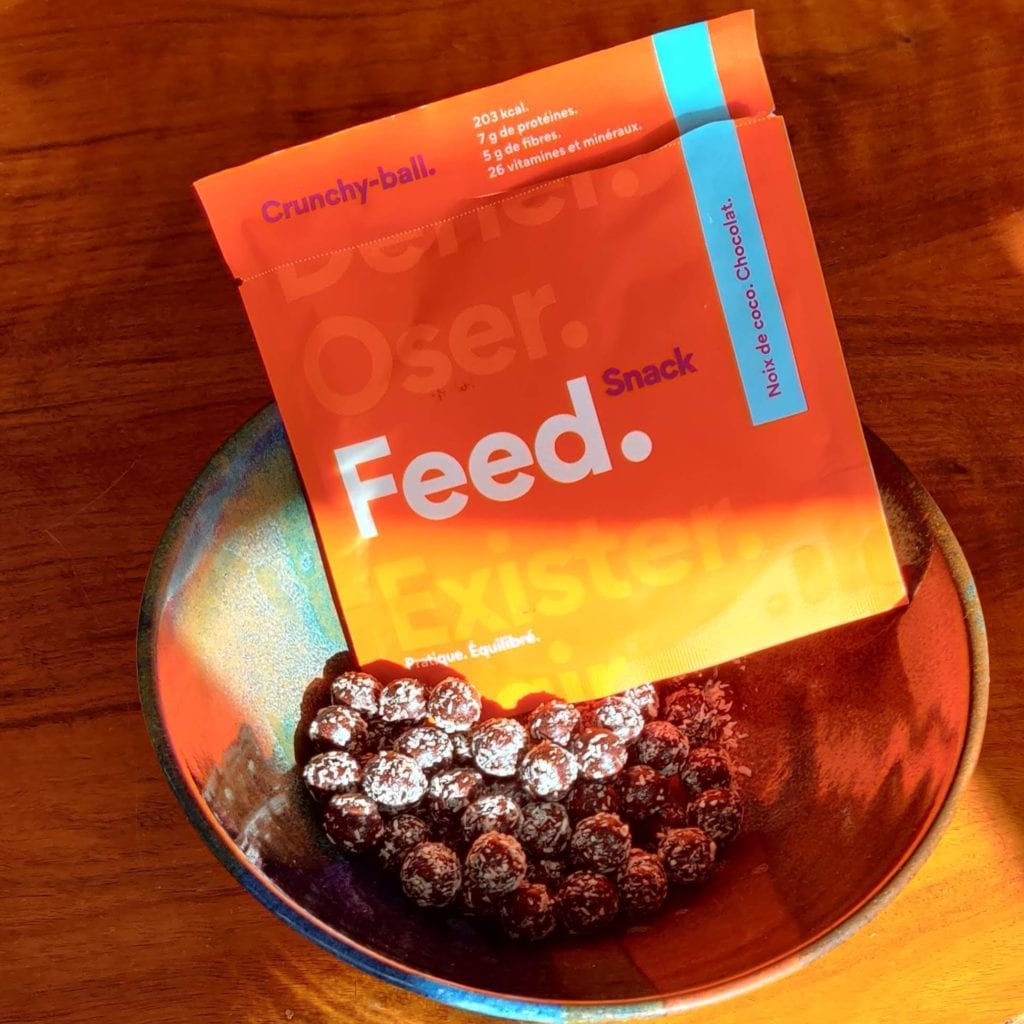 In spite of how much I like them, it is hard for me to recommend them due to their price. €3.0 per bag (202kcal) is a very expensive snack.
Analysing Feed.'s overall nutrition is hard, due to the extensive range of products. As, such, I would strongly recommend to individually check each and one of them, before purchasing.
However, the common theme in Feed. is high quality prime ingredients, locally manufactured in France. Feed.'s products are also all vegan, gluten free, lactose free and non-GMO. Some products do contain soy as part of the protein blend.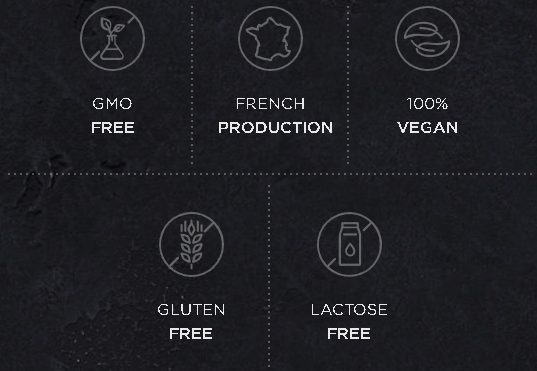 Updates
The French brand has recently done an overhaul of their brand; both visual and re-visiting some of their products. While the core nutritional essence has remained the same (vegan, lactose-free and non-GMO), they have also made extra effort to stay away from added sugars and soy.
At the time of writing this review, Feed. has removed both isomaltulose (sugar), as well as soy protein isolate from all their powders:
No More Isomaltulose. Instead, they will mostly replace it with oatmeal and rice flour (75%), as well as chicory fibre (25%). As a result you will see very low sugar levels (below 4g/400kcal) in all powders. A positive change.
Pea+Rice protein instead of soy protein isolate. In the Sport and Light there's only pea protein. While this does take one allergen, I think that it has a negligible negative impact in the amino acid profile and overall quality.
Lastly, I want to remark that the recipes are going to be more "natural". They now use lyophilized fruits and vegetables. This is a freeze-drying technique that improves the taste and the conservation of nutrients.
Powder Original Nutrition
Feed. Original powder offers a mix lower in protein, and richer in carbohydrate; which follows the recommendations of the European Food & Safety Agency. It's a mix designed for everyday use, and without any specific goal in mind.
While the protein content is lower, they do contain a mix of pea and rice protein; which are complementary. Thus, you will get a well-rounded amino acid profile without having to consume protein in excess (van Vliet et al., 2015).
The main fat source used by Feed. are vegetable oils, more concretely, sunflower oil. This type of oil is usually high in oleic acid (omega-9) and linoleic acid (omega-6), although there are different variations. Sunflower oil is also rich in vitamin E.
The main drawback of using this type of oil is the omega-3 to -6 ratio, which is 1/70. The ideal ratio is somewhere between 1/1 and 1/3, since increased ratios are linked with obesity. Feed. ensures that the ratio is indeed 3/1 in their products, probably thanks to yellow flax(high in omega-3) used in some of their products.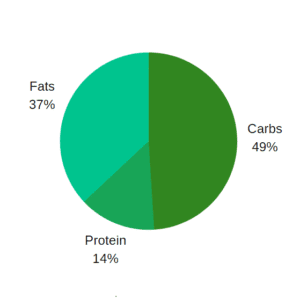 Feed. Sport Nutrition
The Sport powder is nutritionally different to the Original, as it is intended for more active people. While the calories per serving remain similar (~500kcal), it is much richer in protein (double) and has fewer carbohydrates. This makes it the perfect shake to drink after workouts.
All the protein comes from pea protein. This has been found to promote muscle thickness; but it is also low in methionine, lysine and leucine (among others) when compared to whey protein. I would like to see other non-legume based protein sources (rice, for instance) to make the Sport's amino acid profile more optimal.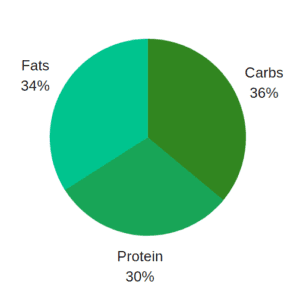 Feed. Light Nutrition
This is perhaps the most interesting formula of all; with high protein content and extremely low fat quantities. As the name suggests, it's ideal for those looking to lose weight. For that, it uses a mix very rich in fibre (low in calories but filling); unique in the market.
The fibre paired with the protein achieves a very filling shake, while keeping the calories per serving low. They also add glucomannan from konjac; which is meant to promote weight loss. However, current studies don't support the idea (Keithley et al., 2013; Onakpoya et al., 2014; Zalewski B and Szajewska J, 2019).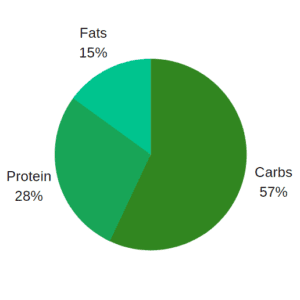 Feed. RTD Nutrition
The ready to drink shake is vastly different to the powders. While it is still vegan and gluten-free; it contains soy and other ingredients not present in the powders.
One of which is maltodextrin, common in RTD meal replacements. Maltodextrin is a complex carbohydrate, that counter intuitively has a very high GI (85), because it hydrolyses very quickly into glucose. In fact, maltodextrin's impact in metabolism can be as harmful as sucrose's. However, in this case it should be mentioned that the overall GI of the drink will be lower.
All in all, the RTD is slightly worse than the powders, but still provides the full nutritional benefits of a complete meal.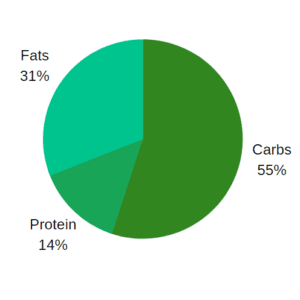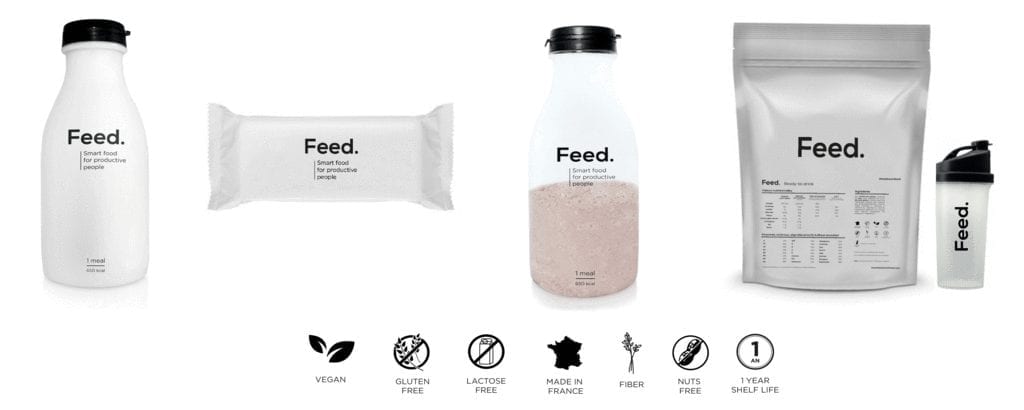 Anthony Bourbon founded FeedSmartFood in June of 2016 after 18 months of product development. In 2017, they launched their products on their website and 50 shops in France. Since, Feed. has received multiple rounds of investments from venture capitalist fundings worth up to €21.5M and has increased the size of their Parisian based team to 50+ employees. Definitely an impressive ramp up.
Following with the impressive numbers, Feed. is sold in more than 2,500 shops (in the UK and France), besides their website. They were listed in the top 15 French start-ups to keep an eye on 2018 and have been .
While the numbers are good and the track record is impeccable, Feed. is still trying to get a foothold on countries besides France, and it is yet to expand to the US.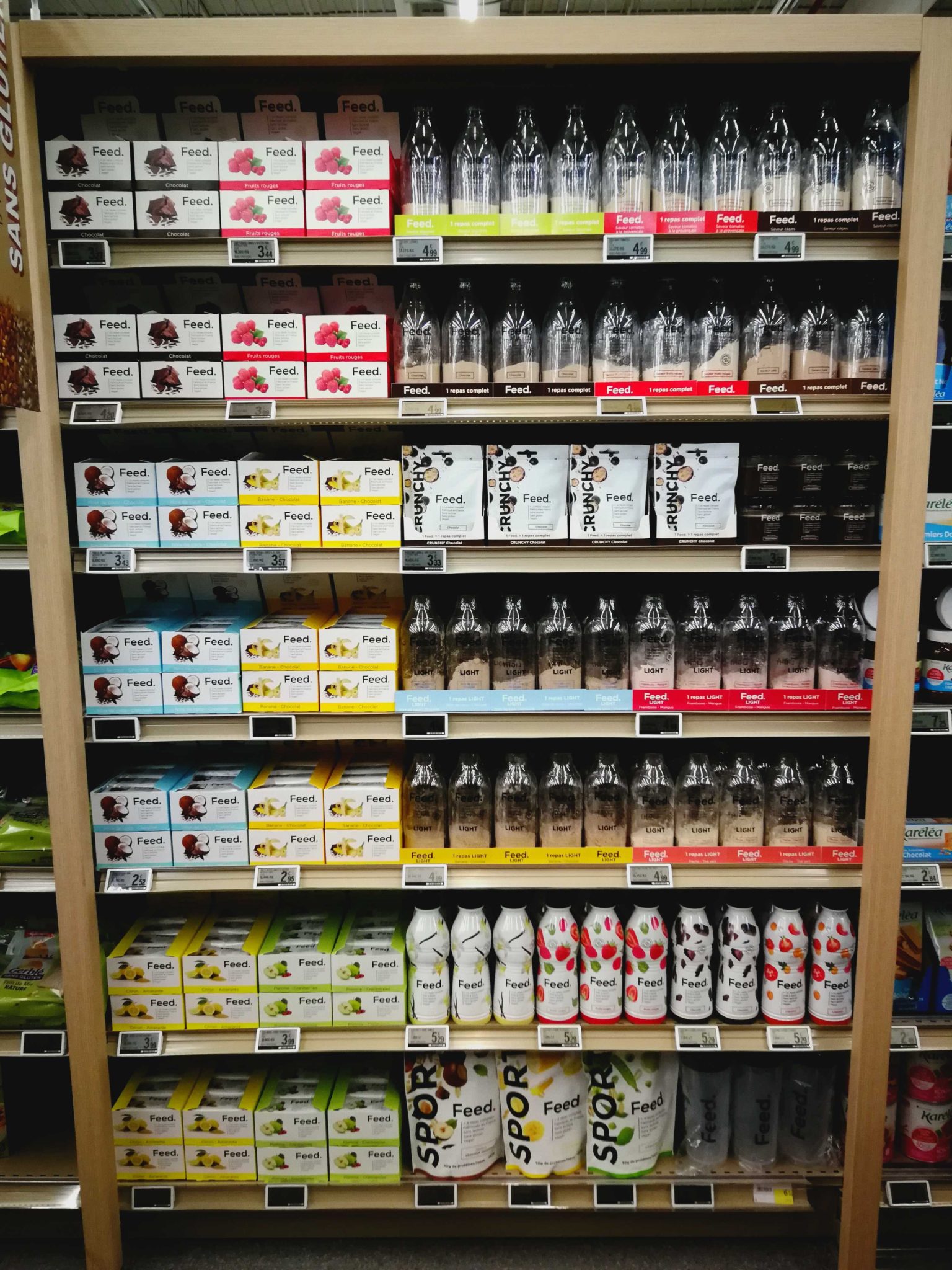 Understanding Feed.
Feed. More than a mere meal. A mindset. A willingness to reach further.To meet actual goals.

Anthony Bourbon, founder & CEO of Feed.
Feed. is a very ambitious company that has had to overcome many hurdles even in France.
For instance, Anthony (CEO & Founder) has been a "controversial" figure for the French, who are strongly tied to their gastronomic culture and history. Thus, many have seen Feed. as the enemy and an abomination to food. However, Anthony has been very vocal about Feed.'s positive impact and often clashed with those who antagonized Feed.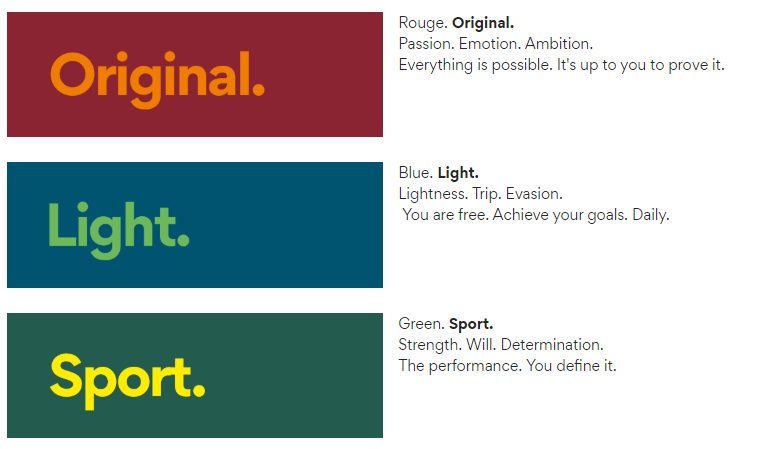 More About the Founder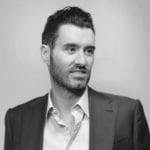 Anthony Bourbon developed the initial Feed. formula while he was working in a Parisian Legal company. Tired of having to eat the same snacks everyday, and intrigued by the idea of complete foods developed in other countries he started on his own recipe that would suit the French palate. His first customers where his colleagues that asked him for "la boisson magique" (the magic drink). From there, he surrounded himself with chefs, nutritionist and agrobusiness engineers to develop Feed.
A product that would suit the Frech cousine, without the addition of chemicals and with few allergens.
We are continuously innovating in order to provide healthy, practical and affordable solutions while also respecting our ecosystem.

Anthony Bourbon, CEO.
Feed.'s Packaging
The French manufacturer does a great job at packaging and delivering a nice unboxing experience. All products come tightly packed, and the event of getting broken products is unlikely.
Furthermore, the French brand is taking conscious action to minimize their environmental impact. In the last update they took a series of measures to ensure this:
Removal of "powder in the bottle" format, which created unnecessary waste.
They replaced them with 100% recycled and recyclable paper sachets.
The ready to drink bottle is 100% recyclable and made out of 30% recycled material.
The cardboard they use for shipping and wrapping products is FSC-certified, recycled and has not been processed.
and more.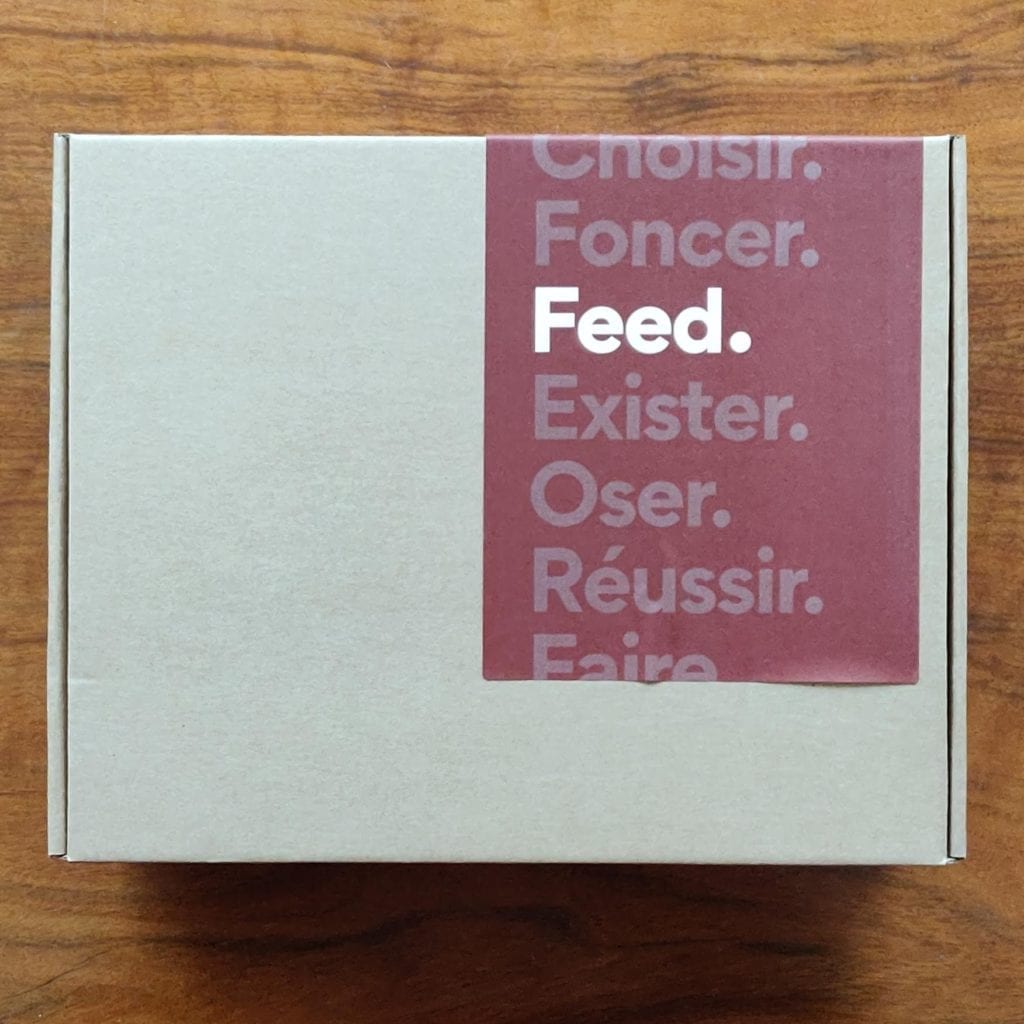 Packaging Options
Once you start looking you will find out that Feed. offers multiple ways to buy their meal replacement products:
Single sachets. These are made out of paper and work well if you need to take them with you (they fit in the pocket). However, I experienced some smell leaks, particularly with the savoury ones.
Tubs or multiple meal bags. With 20 meals per serving, these are the best way to save money, as the base price per meal goes down considerably.
Starter packs. As I briefly covered earlier, Feed. offers multiple starter packs; ideal to try out the products that you are interested. Best way to start with the brand.
Bundles. Besides the starter packs, they also offer goal oriented bundles like the "Daily Routine Pack" (20 Original shakes, plus 6 bars, plus 16 snacks) or the "Summer Body Pack". Great if you don't want to choose each product individually.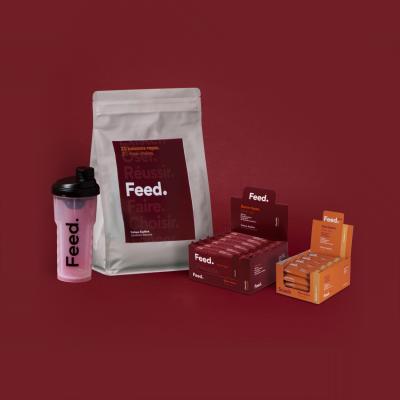 Shelf Life
Feed. states that the shell life of the RTDs is 9 months. For the powder based products I would expect a longer shell life, but I recommend checking the individual packages.
Shipping and Return Policy
Feed. is currently only available in Europe. They offer free delivery in orders over €70 to all the EU.
Which Feed. product is right for me?
Feed. Powder is the ideal product for those looking for daily meal replacements.

However, I would say that if you are a fairly sporty person go for the Sports trim; and, if you are looking to lose weight or are fairly skinny go for Light.

If you are looking for something more portable, try the Feed. bars, some of the best tasting in the market.


Where can I get Feed.?
You can buy Feed. online (feed.co) or at the stores in France and in the UK. Feed. delivers to all Europe, but not to the US or Canada.


Are Feed. products gluten-free, vegan or/and GMO-free?
Yes, all Feed. products are gluten-free, GMO-free and vegan. Furthermore, those with the organic label are organic certified.


I am diabetic, can I consume Feed. shakes?
Feed. is consumed by many diabetic consumers, however, Feed. cannot guarantee the safety of their products for such consumers. Thus, I would recommend checking with your dietitian.


Where is Feed. manufactured?
Every product is manufactured in France.


What is Feed.'s refund policy?
You can return any unopened item within 14 days. However, if the package is opened Feed. will not take it.


Why choose Feed. over Huel or other meal replacements?
Feed. has more products to choose from, including an organic line; more varied macronutrient distributions; more formats (RTD, bars, powders and more); and has some of the best tasting shakes in the industry. Furthermore, you will be able to find both, savoury and sweet shakes.


Does Feed. offer student discount?
Yes, Feed. does offer a student discount. Go to their site to find out more. For the rest, use the code LATESTFUELS for 20% off.

Feed. vs other meal replacements
Pinpointing the major competitors is hard, since Feed. touches most areas of meal replacements. Feed.'s strengths are product and flavour variety. When compared to other brands, the price of Feed.'s meals is slightly above average (particularly for powder based complete food). However, as mentioned multiple times, they have a bar offering like non-other; as well as nutritionally unique products.
If you choose Feed. is because you want to make use of the variety.
Jimmyjoy is a Dutch brand that also offers a wide variety of meal replacement products. Their most well-known option is Plenny Shake (Powder), but they also have great bars (Plenny Bars).
| | | |
| --- | --- | --- |
|   | Jimmyjoy | Feed. |
| From | EU | FRA |
| Ships to | World | EU |
| $/400kcal | $$ | $$$ |
| Suitable | Vegan | Vegan |
| Products | 3 | 9 |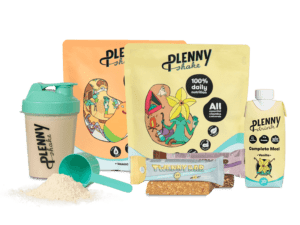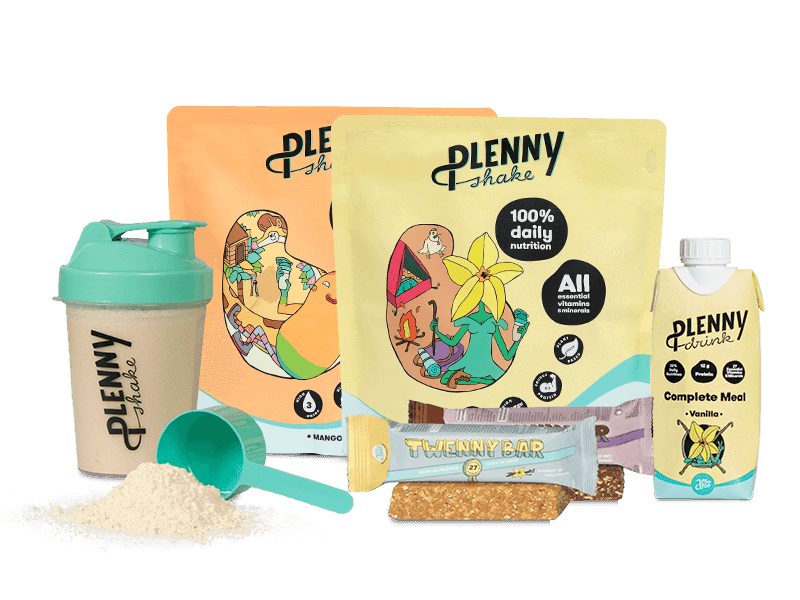 Products Available:
Jimmyjoy: Plenny Shake, Plenny Shake Active, Plenny Drink (RTD) and Plenny Bars.
Feed.: Feed Powder (Original, Sport, and Light), Feed. Bars (Sport, Light and Original), Feed. Crunchy, and Feed. RTD.
Price
Price

Feed. RTD

Plenny Drink

EU (€)
per 400 (expensive)
3.53
2.50
per 400 (cheapest)
3.00
2.13
 
Feed Powder

Plenny Shake

EU (€)
per 400 (expensive)
3.04
1.45
per 400 (cheapest)
2.04
1.19
Feed. prices based on the Original range (which is the most affordable one). For a comparison between bars check the bar review.
Taste
RTD: Feed.'s are much sweeter than Jimmyjoy's; which are more subtle. Personally, I enjoyed the French brand more.
Powder: Both have an oat base which gives them a similar flavour profile. However, I think Plenny Shake is easier to like; since Feed.'s Original powder has a weird aftertaste (from pea protein).
Nutrition
RTD: They both are very similar, although Plenny Drink offers slightly more protein (20g vs 15g). Otherwise, both have very similar ingredients.
Powder: Feed. has 3 different varieties which will give you more room to choose from. Plenny Shake is also has normal and sport (Active) versions; but lack the diet option. One of the main differences is that Jimmyjoy uses soy in their powder products; whereas Feed. replaces it with pea (+rice) protein. Also, all Feed. powders are gluten-free, which Plenny Shake isn't.
Which One Should I Buy?
Feed.
More variety in everything; particularly powders.
You are looking for a diet shake.
Looking for meal replacement bars and snacks.
You like to vary your meals.
Allergic to soy or gluten.
Jimmyjoy
Easier to like shakes (Powder)
Caffeinated powder option.
Looking for the budget option.
---
Feed. vs Huel
Huel is a great company to compare to, because they tend to do most things right. On top of that, both are fiercely competing in European market, most recently in the UK.
| | | |
| --- | --- | --- |
|   | Huel | Feed. |
| From | UK | FRA |
| Ships to | World | EU |
| $/400kcal | $$ | $$$ |
| Serv/day | 4 | 3 |
| Suitable | Vegan | Vegan |
| Products | 4 | 9 |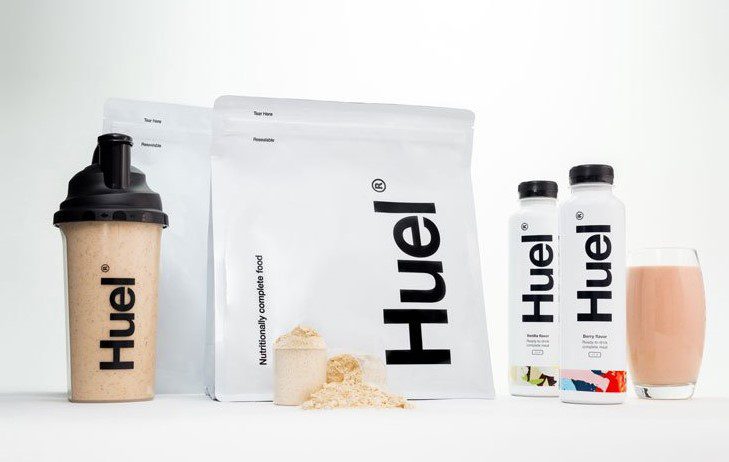 Products Available:
Huel: Huel Powder, Huel Powder Gluten Free, Huel Black, Huel Powder Professional, Huel Bar, Huel Hot & Savoury, and Huel Ready to Drink.
Feed.: Feed Powder (Original, Sport, and Light), Feed. Bars (Raw, Sport, Light and Original), Feed. Crunchy, and Feed. RTD.
Flavours Available (Powder):
Huel Powder (UK/EU): Vanilla, Original, Coffee, Chocolate Mint, Chocolate, Berry, and Unflavoured & Unsweetened.
Feed. Powder: Vanilla, Banana, Chocolate Hazelnut, Chocolate, Garden Vegetables, Red Berries, Tomatoes, Peach & Green Tea, Chocolate Coco, Banana Chocolate, Raspberry Mango, Tomatoes, Banana Chocolate, and Peas & Mint.
The flavours in Feed. Powder depend on the variant (Sports, Light, or Original). Some flavours are available in multiple versions
On the other hand, Huel offers up to 10 different flavour boosts (sachets that you need to buy aside) that you can use in combination with the powder.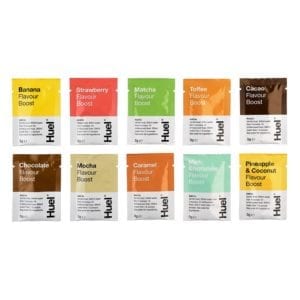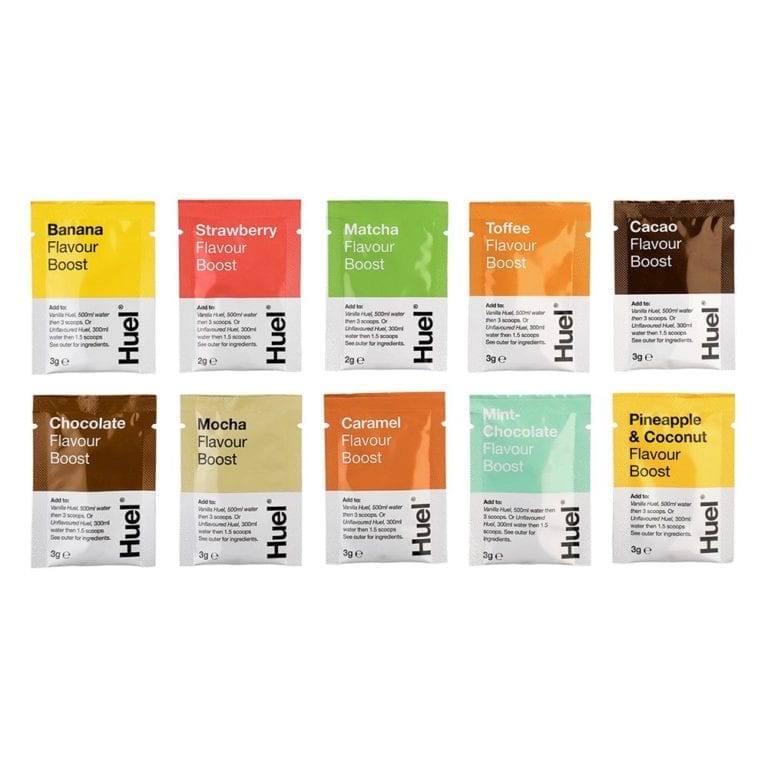 Price
Price

Huel Powder

Feed. Powder

UK (£)
per 400 (expensive)
1.47
2.64
per 400 (cheapest)
1.10
1.70
EU (€)
per 400 (expensive)
2.03
3.04
per 400 (cheapest)
1.32
2.04
 
Huel RTD

Feed. RTD

UK (£)
per 400 (expensive)
2.79
3.25
per 400 (cheapest)
2.36
2.77
EU (€)
per 400 (expensive)
3.96
3.53
per 400 (cheapest)
3.29
3.00
The prices are based on the Original range for Feed; and Huel "white" (powder). Huel offers both subscription and bulk discounts; and their products are cheaper in the UK (than EU). Feed. only offers subscription discount for now.
Nutrition
All products offered by both brands are vegan-friendly.
RTD: Huel's RTD is without soy; while Feed.'s contains soy as source of protein. Plus, Huel has more protein content (20g vs 15g) and less carbohydrate content than Feed.
Powder: All Feed.'s powders are gluten-free; while you need to pay extra in Huel. Besides; Feed.'s meals offer more macronutrient variety. Huel's are all high in protein; with Black having up to 40g per 400kcal. Feed. also has higher carbohydrate content in most of their powders.
Feed. powders follow the ESFA guidelines a little more thoroughly, while Huel has their own approach.
Taste
RTD: Feed.'s sweeter shakes are easier to like; but Huel's are pretty good too.
Powder: Due to the sheer variety; you are more likely to find something you like on Feed.'s repertoire. The French brand also has the smoother shakes, but Huel has gained ground in the past year.
Whereas beforehand, I would've say Feed. has the much better tasting shakes, the new update has changed things a little. Huel is great for those who want "boring" oaty shakes. When it comes to Huel Powder vs Feed. Original, I would say that Feed. has a better Berries flavour but Huel's Vanilla is better.
However, Feed. Light has some very interesting flavours, nicer than Huel's; and Feed. Sport also tastes better.
I would avoid Huel Black.
Arguably, I feel that most Feed.'s shakes are more beginner-friendly than Huel's.
Which One Should I Buy?
It will become to what you are looking for (Bar, Powder etc), as well as what you consider more important for you (taste, convenience, price, nutrition). In general terms, Huel will be better for those that want the most protein heavy shake at an affordable; whereas Feed. should be the top choice for those who care about variety or don't care about excessive protein.
Feed.
Better tasting shakes.
Looking for Bars.
You want diet shakes.
Looking for low-protein shakes.
Huel
Looking for a high protein shake.
Unflavoured/Unsweetened is your thing.
Looking for a low carb shake.
---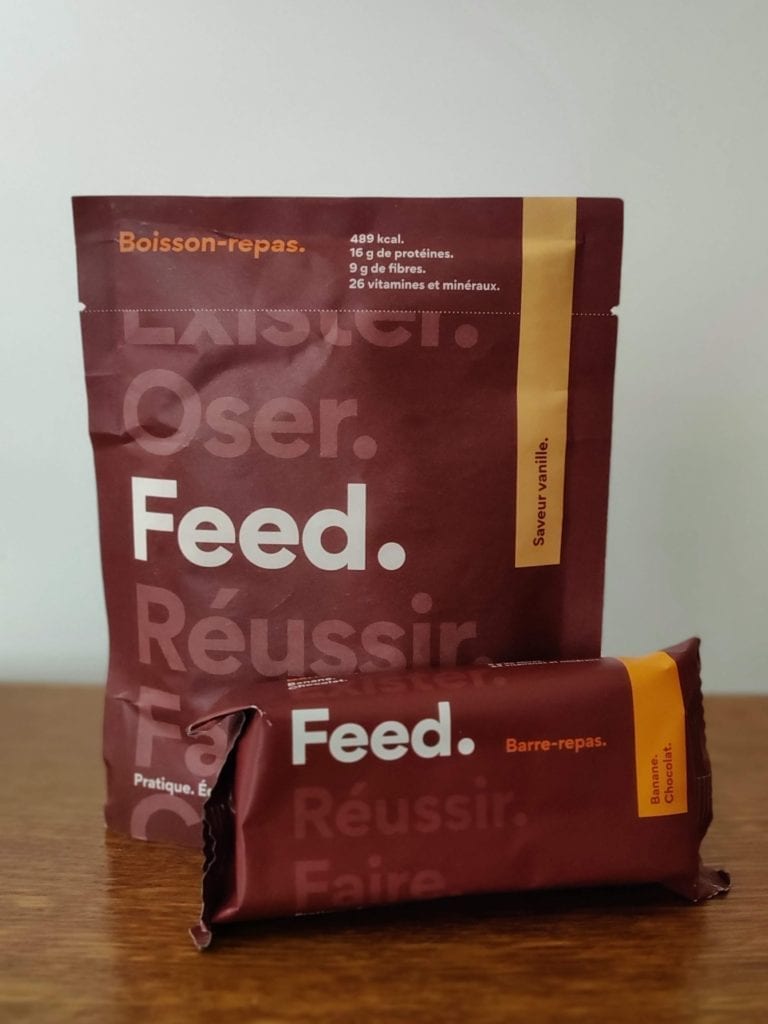 Verdict
Feed. is a rare brand that offers both quantity and quality. Their products are unique and unparalleled in the market: RTD, powders, bars, and complete snacks. In fact, trying out Feed.'s Complete Food products was one of the most exhilarating and rewarding experiences that I have had.
However, there are a couple of issues holding the French brand back. On one side I think the price of most products is slightly high (particularly the Light range). On the other side, while they have done noticeable nutritional improvements, I think that the taste has suffered a little when it comes to Original shakes.
All in all, Feed. offers a premium experience and products that you won't be able to find anywhere else. However, they need to slightly improve the taste in their Original shakes to be among my favourite.
Always check the Deals section for the latest discount codes.
– You can get 20% OFF if you use the code LATESTFUELS which will make any Feed. meal replacement an absolute bargain and worth every cent.
Feed. Meals
Starts at €2.04/400kcal
Pros
Incredible array of products (Bars, powders, RTD, snacks) and flavours to choose from
Everything feels premium (packaging, unboxing, shaker...).
Some of the best tasting bars in the market
Sport, Light or Original, there is a meal for every customer.
All meals are plant-based, non-GMO, gluten-free, lactose-free
Cons
Powder flavours are quite spiced and the savoury options will not be for everybody.
Not the most affordable, particularly the Light range.