Bivo Review | How Good Are These Natural Italian Shakes?
This is the Bivo review; a look into the Italian natural meal replacement shakes. In fact, this is one of the most interesting reviews lately, as there aren't many Italian companies. Bivo promises to bring the best of the Italian cousine to their shakes: good flavours, high quality natural ingredients, and unique savoury flavours. No excess of sweeteners, artificial preservatives or odd tasting shakes.
So, let's see how Bivo 3.0 shakes deliver their promise; in this in-depth review of Bivo!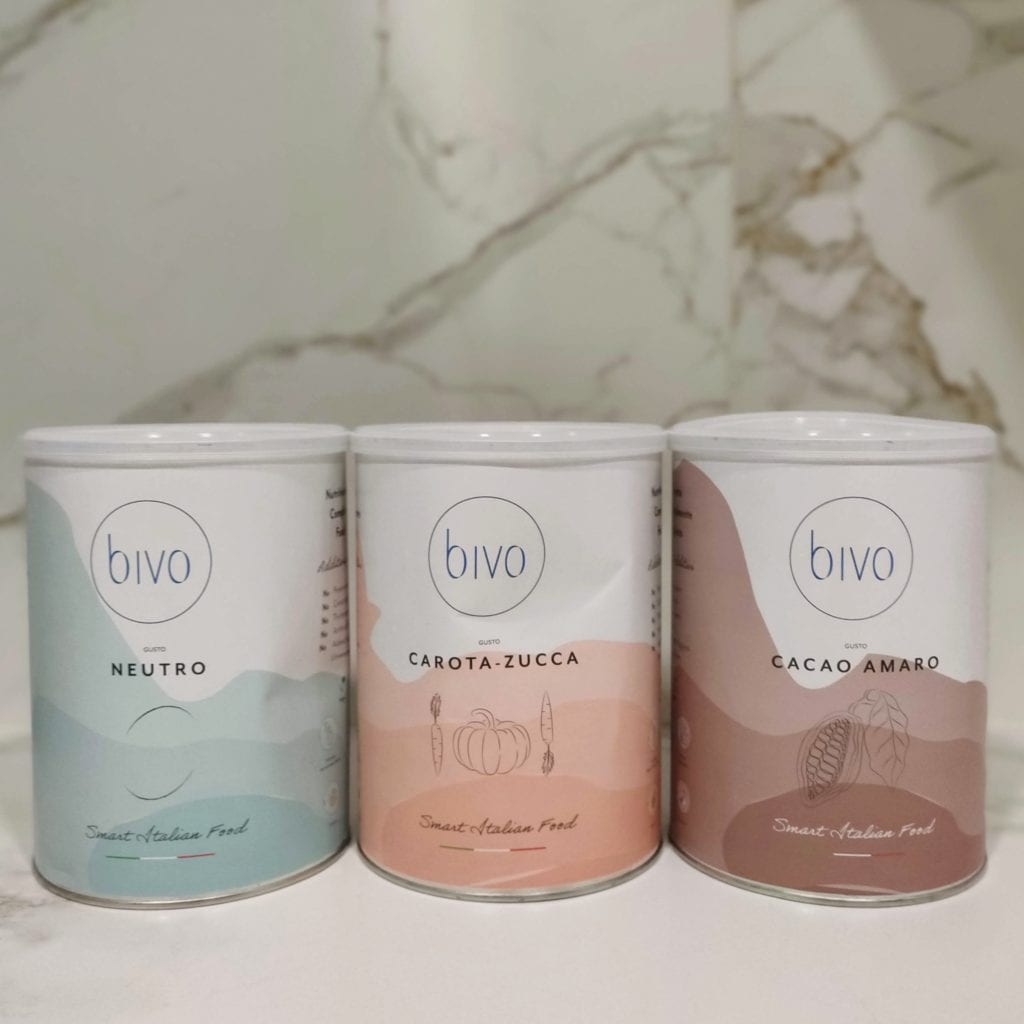 ---
Bivo Meal Review at a Glance
Flavours: Neutro, Cacao Amaro (Bitter Cacao), and Carota-Zucca (Carrot-Pumpkin).
---
Opinion
Considering what I've learnt during this Bivo review, I must say that I like the direction the company is heading. Bivo shakes offer a unique tasting experience, less sweet and more natural.
In fact, unlike other similar shakes, doesn't rely on fruits or nuts to add flavour. Consequently, they achieve very distinctive taste profiles; bitter, and sweet-savoury, for instance. Plus, the texture of the shakes is excellent.
Even then, I would consider Bivo shakes to be quite niche; since both the pricing and the flavour profile might alienate the masses. Still, I would recommend them.
What I like
1. Taste is unique and the texture of the shakes is wonderful. Without a doubt the thick, smooth and consistent texture is one of the highlights of this shake. Besides, the taste is also very clean, without the excessive sweetness most shakes bring; or the artificialness of the sweeteners.
2. Mediterranean macros. I like the choice of macros that they've opted for; slightly higher in carbs than most complete food shakes.
3. Natural, low in sugars, high in fibre and protein. For natural shakes, it is not uncommon to see higher sugar numbers and lower protein content. Fortunately for Bivo, this is not the case.
4. I love the tins. Despite the fact that they are a little small (8 meals), aluminum tins are easy to reuse at home and easier to recycle than most plastic bags used in the industry.
5. Multi-flavour pack. Although they don't currently have bulk discounts, they do offer a 3-flavour pack at a reduced cost.
6. Made in Italy and mostly sourced in Italy.
7. Bitter Cacao is a refreshing cacao-based shake, unlike any other in the market.
What I dislike
1. It is not cheap.
2. Way too high in saturated fats. While coconut might have a role in the smoothness and taste; I would love to see olive oil instead.
2. Only 3 flavours. There's not much to choose from.
3. You might need to get used to the taste.
4. No bulk or subscription discounts.
Improvements
1. Swap some of the coconut oil for olive oil or a source low in saturated fats.
2. More flavours.
Nutritional Breakdown
As far as nutrition goes; Bivo has a clear profile: vegan shakes with natural ingredients and no additives (besides the multivitamin mix). Thus, all Bivo meals are gluten-free, soy-free, non-GMO, and free of preservatives, colouring, thickener or artificial flavours.
They are also shakes without artificial sweeteners and no added sugars. This does have an effect on the taste, where you can notice the lack of artificial additives and the raw flavour of the quality ingredients.
Bivo Nutrition Overview
| | |
| --- | --- |
| | Bivo Shakes |
| Kcal/meal | 400 |
| Macros (C/F/P) | 53/24/23 |
| Vegan | Yes |
| Keto | No |
| Features | Gluten Free |
| Non-GMO | Yes |
| Organic | No |
| Includes Probiotics | No |
| Artificial Sweeteners | No |
| Synthetic Additives | Yes |
| Contains All Micronutrients | Yes |
| Controversial Ingredients | None |
Based on Neutro.
Carbohydrates
Based on 400kcal serving:
Total Carbs: 43.4g, 17% of RI.
Sugars: 3.3g, 4% of RI.
Of which added: 0g.
Fibre: 15.4g, 77% of RI.
Interestingly, where Bivo relies almost solely in oats (gluten-free) to provide you with the carbs that you need.
This means that Bivo shakes have 0g of added sugars, and only contain about 3g of naturally occurring sugars per shake.
Furthermore, it also means that Bivo meals are incredibly rich in fibre with a whopping 15g per 400kcal. This is because oats are 11% fibre, and it has added vegetable fibre (chicory plant fibre).
All in all, you will great complex carbohydrates that will help you regulating blood glucose; improve gut health; and feel satiated for longer.
Protein
Per 400kcal serving:
Total Protein: 24.4g, 49% of RI.
Source: pea protein and rice protein.
Undoubtedly, Bivo will provide you with a protein rich meal. Like many of the best vegan shakes; they use a combination of pea and rice protein to provide you with a balanced amino acid profile.
In fact, both sources have been gaining popularity lately; in particular pea protein. This has been found to be as efficient as whey promoting lean muscle mass growth. I do like the addition of rice protein though, to increase cysteine and methionine content (lower in pea).
Fats
Per 400kcal serving:
Total Fats: 10.9g, 16% of RI.
Saturated Fats: 6.0g, 30% of RI.
Omega-3s (ALA): 1.15g.
Omega-6s: 1.31g.
One of the most surprising things in Bivo meal replacements is the heavy use of coconut oil.
Firstly, this is not a very Italian oil, and it's not seen often in traditional Italian cousine.
Secondly, it creates some nutritional issues; since the saturated fat content is increased. In fact, each shake will give you 30% of the daily values! These numbers are more often seen in keto shakes.
Furthermore, the EFSA and WHO health guidelines recommend switching saturated fats for mono- and poly-unsaturated fats where possible. High saturated fatty acid content is related with elevated LDL and risk of CVD.
Besides, Bivo also includes borage oil (high in omega-6) and linseed oil to provide you with essential omega-3s (ALA). Both are in a healthy 1/1 ratio.
Micronutrients
As it can be seen in the nutritional label, each Bivo shake provides you with at least 20% of all vitamins and minerals (26). Unlike in other natural meal replacements, Bivo uses a synthetic vitaimin and mineral mix.
Vitamin & Mineral mix: Potassium citrate; Disodium hydrogenorthophosphate; Dolomite; Sodium chloride; Choline bitartrate; Iron gluconate; Vitamin C (ascorbic acid); Water dispersible B-Carotene; Zinc gluconate; Selenium yeast; Vitamin E (alpha tocopheryl acetate); Manganese gluconate; Vitamin B3 (niacinamide); Sodium molybdate dihydrate; Copper gluconate; Vitamin B5 (pantothenic acid); Vitamin D3 (cholecalciferol) from lichen (Cladonia rangiferina); Vitamin B6 (pyridoxine hydrochloride); Vitamin K1; Vitamin B2 (riboflavin); Vitamin B1 (thiamine hydrochloride); Chromium picolinate; Vitamin B9 (folic acid); Potassium iodide; Vitamin B8 (biotine); Vitamin B12 (cyanocobalamin).
Allergens
There are no major allergens in Bivo, just coconut.
Tasting Test
Without a doubt Bivo shakes are different. A breath of fresh air into the often overly sweet meal replacement shakes market.
Their shakes are more raw, not sweet at all, and with intricate flavours. As a matter of fact, they have a flavour profile closer to food; that most meal replacement shakes (which are more reminiscent of desserts). Still, they are oaty at the core, but in a more subtle way.
A must try for those wanting to cleanse their palate from sweetness, yet enjoy the goodness of meal replacement shakes.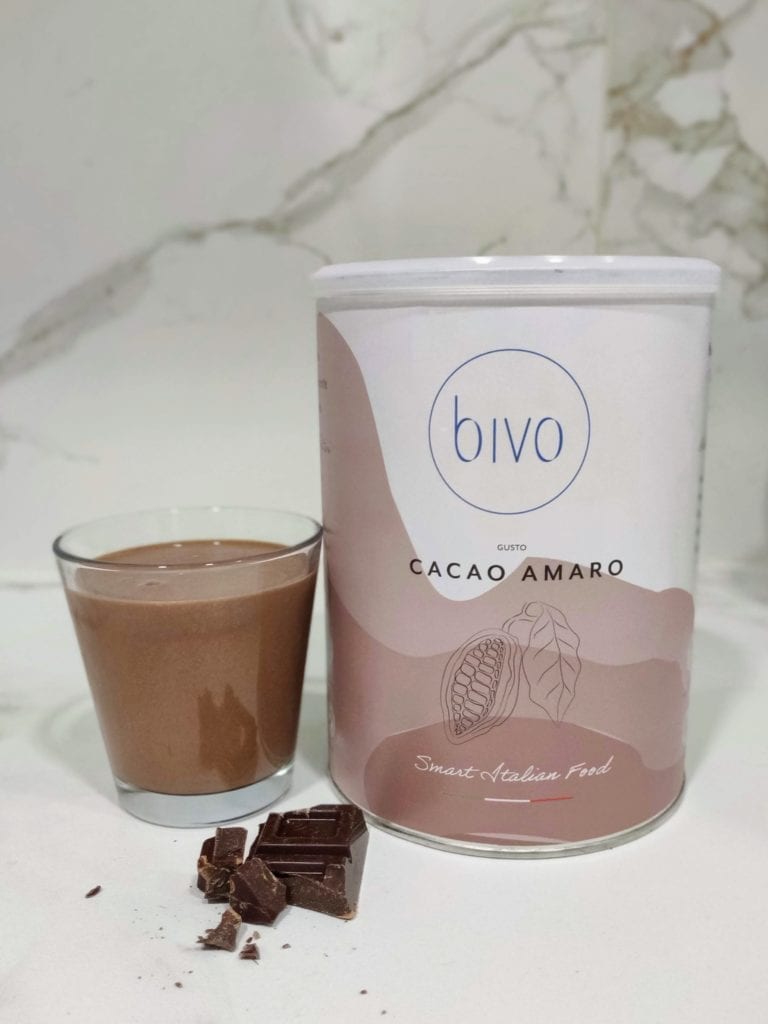 | | |
| --- | --- |
| Best flavour | Cacao Amaro. |
| Taste | Cacao Amaro was a sweet surprise, despite the shake actually having bitter undertones. On the other hand, Carrot-Pumpkin is an OK savoury shakes that utilizes the sweetness of the vegetables well. I love the fact that they are not sweet, and have more complex flavour profiles. |
| Texture | Absolutely delightful. Incredibly smooth and quite thick. Perhaps too thick, when prepped following the guidelines. |
| Easy to Mix | 0 issues; very easy to mix and no lumps on the shake. |
| Satiety | Bivo meals will keep you full for about 3.5h. |
| Easy to Clean | The shaker is easy to clean, but I recommend scrubbing the walls. |
| Afterthoughts | The recommended serving makes shakes that are a little too thick, and you might want to add 50-100ml of water extra. Besides, the best thing of Bivo shakes is that you don't get the aftertaste artificial sweeteners give you. They feel clean and ultra-healthy. |
Pro-tip: Mix the shakes ins a bigger shaker with more water. Adding some plant-based milk or heavy cream to Bivo shakes will make them much better. Cinnamon, honey or a tablespoon of sugar on Cacao will transform the shake.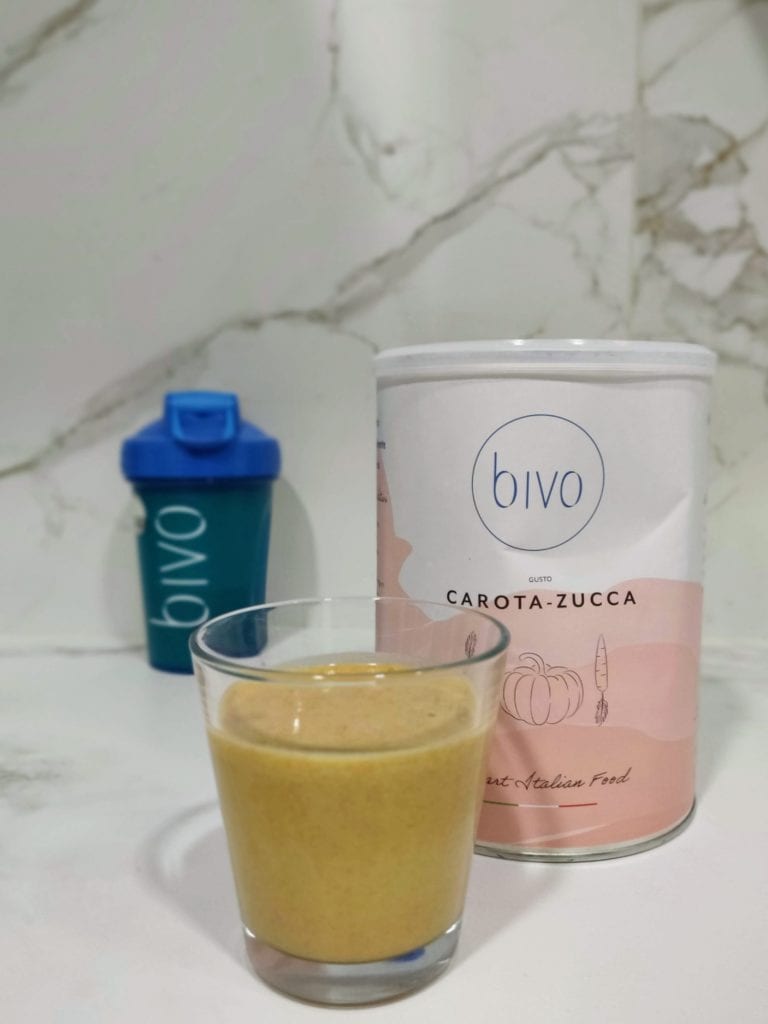 More about Bivo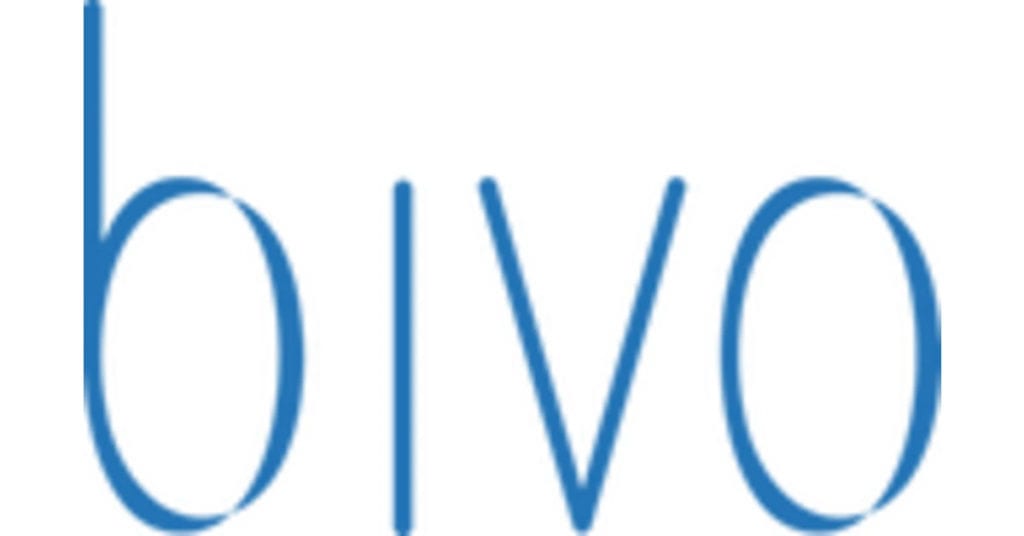 Learn about Bivo, Review
The idea behind Bivo goes back to 2015, when young Italian entrepreneurs heard about Soylent and loved the concept of meal replacements: using rationality to build better food; for both, health and the environment.
Then, they founded Ovidia Food Slr in 2016 with the vision of creating the first Italian meal replacement company.
In 2017, they launched Bivo 1.0 and since they have been continuously working in a recipe they feel happy about. It is only recently, in 2020, when Bivo founders feel strongly enough about their newest formula (Bivo 3.0) that have started looking to expand abroad (outside from Italy). One that aligned with their vision of 100% natural, additives free shake.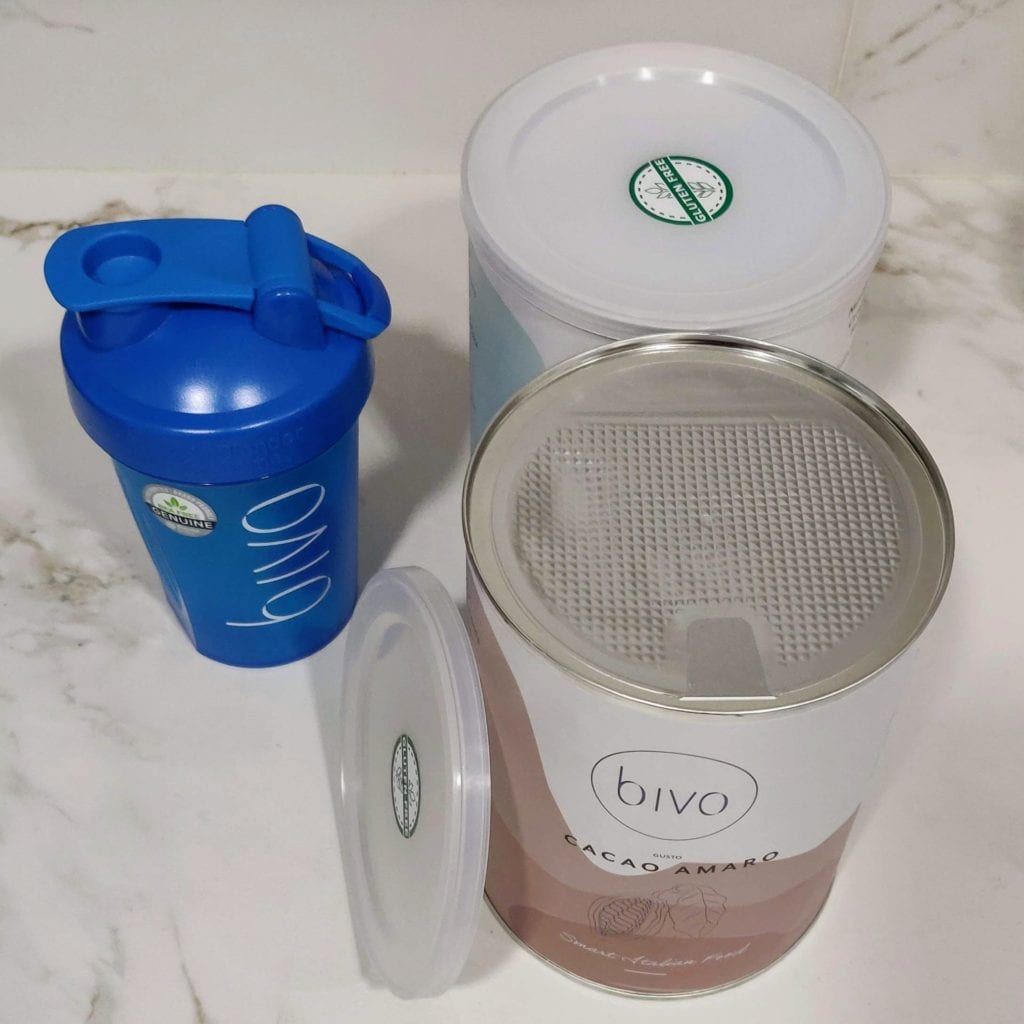 About the Founders
The spark behind Bivo is Davide Bonetto, a young Italian entrepreneur that previously worked in his own consultancy firm. In fact, it was him who first fell in love with Soylent, after trying it out in a business trip to the US.
His main partner is Taddeo, an old friend who studied statistics in Austria; before coming back and reuniting with Davide to found Bivo.
Together, with the help of nutritionist Paola Salgarelli and food technologist Marco Mattesco, are the main driving force behind the Italian smartfood company, Bivo.
Bivo Mission
Part of Bivo's vision is to change the unsustainable and inefficient food culture.
They believe that they can take part of the Italian gastronomic heritage, and evolve it into the next generation of foods: complete meals that can have a positive impact in the environment and your body.
Furthermore, they want to combat against junk food and destroy the food dogma on current habits. They believe on stopping food waste and consuming it sustainably.
Pricing & Shipping
So how much does Bivo cost? This is often the real question for many buyers. Let's set the expectations straight, this is not the cheapest meal replacement you can buy.
This is partially due to the size of the company, but also because they source most of the ingredients locally.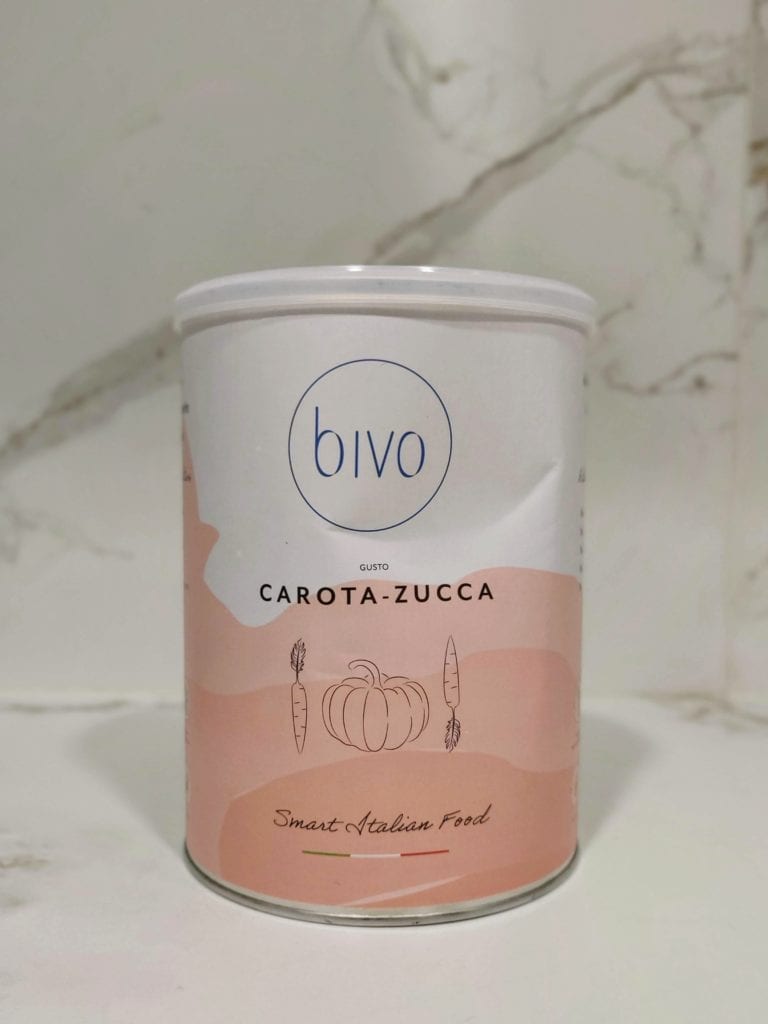 Currently, they offer no subscription or bulk purchasing discounts. Here is the price of Bivo shakes (check how this compares to similar products):
8 meal tub (800g) –> €3.99/400kcal; €31.95 per tub.
Saving pack (3 tubs – 24 meals) –> €2.70/400kcal; €64.80 in total
You can also use the code LATESTBIVO for 15% off in your first order.
Regarding shipping, Bivo is only available in Europe currently. Nonetheless, all orders above €58 will include free shipping.
Packaging
Honestly, this was one of the most surprising aspects of the Bivo unboxing. They deliver their meal replacement in tins (big cans); which are durable and can easily be reused.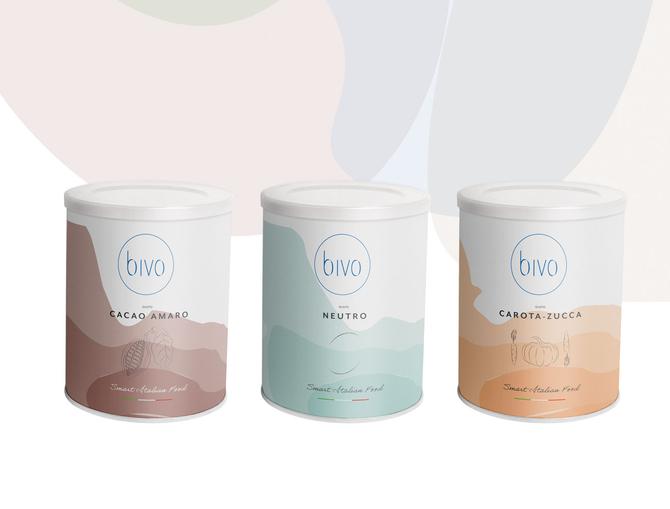 Each tin contains 800g or 8 meals; so certainly could be larger (like the ~10 meal bags most of the industry uses.
That said, tin or aluminum cans are much more easily recycled than plastic; and can go through infinite cycles.
The Shaker
While the shaker provided by Bivo is perfectly fine; it feels a little small for the recommended serving. You might want to upgrade to 750ml or 1L shakers.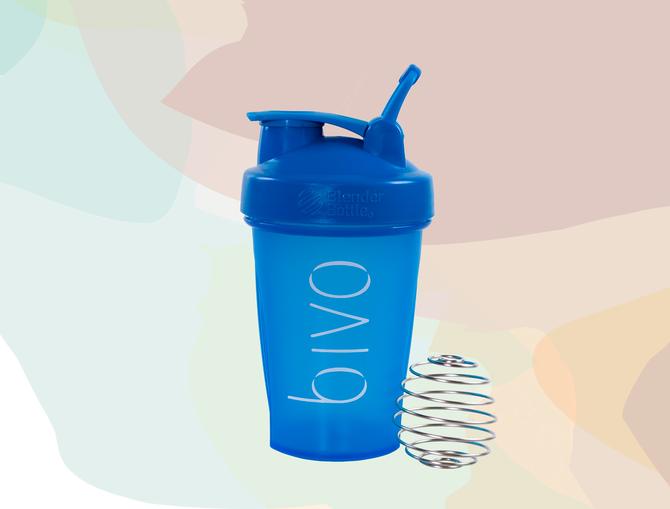 Bivo vs
Truthfully, natural meal replacements are not the most popular; since their approach often yields more premium shakes (more expensive). Their flavour profiles are often more raw, and do not fair well to palates used to tons of shocking flavours and sweeteners.
That said, in Europe there are a few brands that opt for this natural and/or organic approach.
Overview
| | | | | |
| --- | --- | --- | --- | --- |
| | Bivo | Bertrand V | Vitaline | Ambronite |
| price (€)/400kcal | 3.99 | 2.77 | 2.99 | 6.50 |
| kcal/serving | 400 | 709 | 400 | 400 |
| Macros (C/P/F) | 53/24/23 | 46/11/43 | 43/18/39 | 41/24/35 |
| Protein (g) | 24 | 21 | 18 | 24 |
| Sugar (g) | 3 | 10 | 6 | 12 |
| Fiber (g) | 15.4 | 9.3 | 6.7 | 8.0 |
| Fats (g) | 10.9 | 34.6 | 16.8 | 15.2 |
| Vegan | Y | Y | N* | Y |
| Keto-friendly? | N | N | N | N |
| Organic | N | Y | Y | N |
| Real Food based | N | Y | Y | Y |
| Artificial Sweeteners | N | N | N | N |
| Synthetic Additives | Y | N | N | N |
| GMO | N | N | N | N |
Prices shown are most expensive option.
When it comes to most natural shakes; including those based in the US (Ample), they often don't add any synthetic vitamins or minerals. Instead, they try to add them via food (like the ones above) or choose to not provide all micronutrients (Ambronite BMS).
Interestingly, Bivo 3.0 seems to opt for a compromise here; preferring to provide complete and balanced food without negatively affecting the taste or the price. Thus, they don't have any synthetic preservatives, colourings or artificial sweeteners; but they use a synthetic multivitamin mix.
Arguably, this approach gives them the benefits of both worlds.
Bivo vs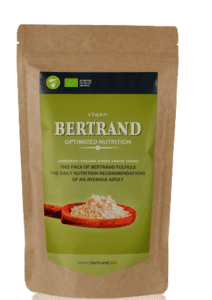 Bertrand is a German brand specialized on doing affordable organic shakes. As shown above, they have fattier meals, with less protein content. Both brands, however, offer gluten free shakes without soy. The main difference is in the taste, much sweeter in Bertrand since they add agave syrup. They are closer to "normal" sweet meal replacement shakes, than the raw Bivo shakes.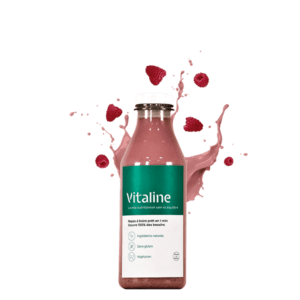 This is a French brand which also does fully organic shakes based on real food. Most flavours, though, contain milk protein (not vegan). Their shakes are also quite raw, but still sweeter than Bivo shakes, and arguably don't have as good of a texture. Vitaline does, however, offer more flavours than Bivo.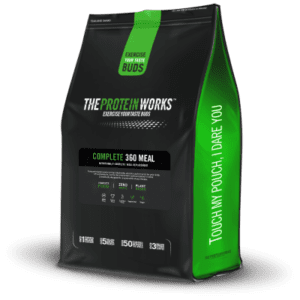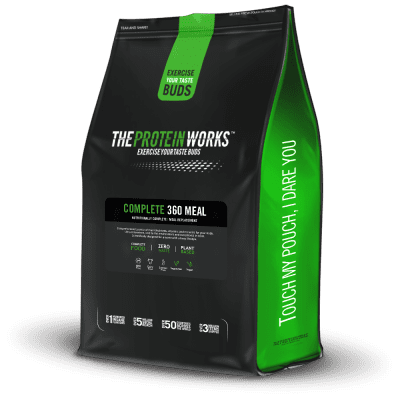 Complete 360 Meal
Finally, this is a shake with artificial additives and sweeteners. Consequently, these shakes are much easier to like at first; or for those used to sweetness. In essence they offer a different experience to Bivo, and they are also much more affordable. Good if you are not looking for real food based natural shakes.
Reminder that these are not the only shakes that you can buy. For instance if you live in the USA, you won't be able to purchase Bivo. Alternatively, you should look at Ample, Orgain Meals or Garden of Life, to name a few.
Bivo FAQ
How does Bivo taste?
As discussed in the tasting version, Bivo shakes are quite unique. There's no hint of sweetness or artificialness; and the flavours are raw and complex. Cacao is slightly bitter, while Carrot-Pumpkin is sweeter the way carrot soup would be.


Are Bivo shakes vegan?
Yes, all Bivo shakes are plant-based and dairy-free.


Is Bivo 3.0 gluten free?
Yes, Bivo uses gluten free oats in their shakes.


I find Bivo's taste too dull, not sweet enough. How do I improve it?
If sweetness is the main issue, you could add milk instead of water or just a tablespoon of sugar. Otherwise, you can enhance the shake by adding cinnamon, honey, or mixing it with berries and fruits.


What is Bivo's shelf-life?
When closed Bivo meals stay good for 3 years; although once opened, they recommend consuming it within 2 months.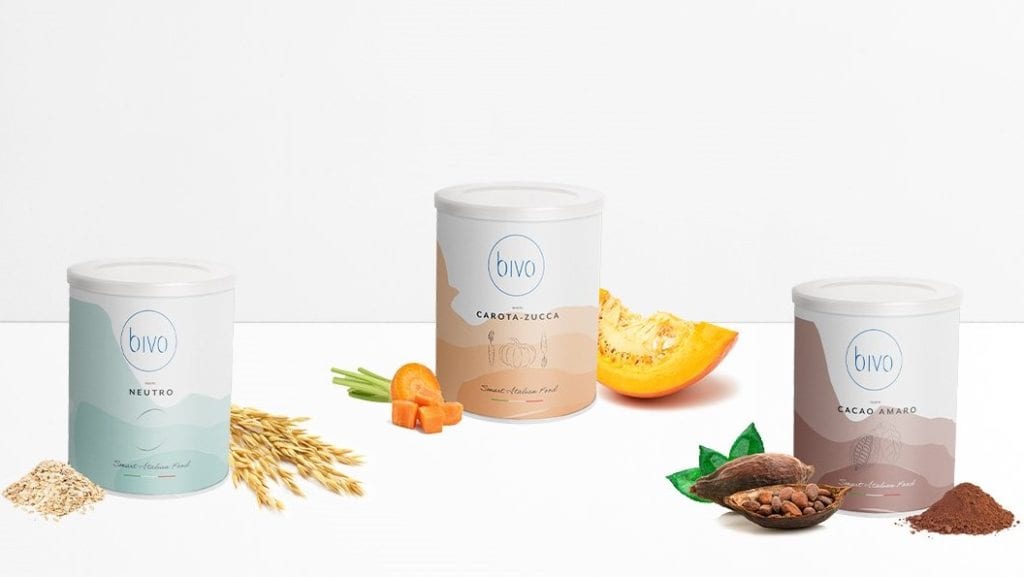 Verdict – Bivo Review
To sum up this Bivo review; this is a brand with natural shakes without additives, sugars or sweeteners. This can be felt in the distinctive, clean taste of the Bivo 3.0 shakes.
In fact, not only the taste of the shakes is quite unique; but also the flavours they offer: Bitter Cacao, Carrot Pumpkin (savoury), and Neutro.
Personally, I truly enjoyed the break from the sweetness (so omnipresent on meal replacements); as well as the more carb/protein heavy macronutrient split.
However, it wouldn't be my daily shake, as the price is currently quite steep. Plus, 3 flavours could get boring quickly.
Consequently, I would recommend Bivo to those looking to escape artificial sweeteners and the sweeter shakes, but still want some flavour in their meals.
Pros
Texture of the shakes is incredible
Unique unsweetened taste; with quirky flavour options
Great macros
15g of fibre, 24.4g of protein per serving
Packaging is great
Cons
Taste might be too raw for the masses
Not the cheapest shakes
High in saturated fats
No bulk/subscription discounts