Nuttri Review | Finally Some Exciting New Flavours that Are Tasty
Today, we have a new product all the way from Columbia! In this Nuttri review, we will be analyzing some of the most exotic meal replacement shakes.
"This Is Complete" by Nuttri is a startup company creating mixable complete meal replacement drinks and complete energy bars that boast low glycemic indices and high satiety. 
Their meal replacement drinks come in five flavors and measure up at 400 calories with 20g of protein, 50g of carbs, and 15g of fat. Also present are 24 micronutrients as well as between 5 to 7g of fiber, depending on which you choose.
The four flavors of the complete energy bars are 140 calories with 5g of protein, 20g of carbs, and 5g of fat. You can also expect 21 micronutrients and 3g of fiber.
On top of that, they've now launched the Nuttri Bucket, which lowers the serving price to $1.5/400kcal making it one of the cheapest meal replacement shakes you can buy. A true bargain, for sure.
In this in-depth Nuttri shakes review, we will break it all down, and hopefully help you decide if this is complete…for you.
Nuttri V1.1 Update
Major update guys! Nuttri has been hard at work! 
Listening to community feedback, they have implemented many new and exciting changes to make Nuttri even better.
Ok, so here is the rundown.
Nuttri V1.1 is now available. V1.1 has 70% less sugar, and 20% more protein!
Brand new "Original" flavor for the DIY smoothie crowd.
Removed almonds from Cacao flavor.
Now offering purchase of singular flavor of the bars.
Expanded international shipping to the following countries – Germany, Netherlands, Hong Kong, Poland, Singapore, Czech Republic, Belgium, Finland, Sweden.
Added new payment methods including Google Pay, all major credit cards, and Shop Pay which allows you to pay in four installments.
As mentioned above V1.1 comes with some big meal improvements. I've tried all of the new versions and the new original flavor. Here are my thoughts.
Original
Their new original flavor tastes great, even without additions! It's a sweeter original flavor, so be careful what you mix it with. That said, I think that it would go really well with less sweet, or even sour additions like unripe fruit, or even citrus-based fruit. It did have a slight aftertaste, but nothing I found problematic. Another big win for Nuttri here!
Cacao
I was unable to have this one last time because it was combined with almonds. This time, the almonds have been removed. Unsure of how this will go over, as I, with allergies, was appreciative, but my friends who tried previously enjoyed the nuts included, as it provided something to chew.
Taste-wise, this was also very good….and quite sweet. Even with lowering the overall sugar amounts, it hasn't negatively impacted the taste at all. This was like homemade hot chocolate, not the premixed stuff.
Matcha, Latte, Decaf & Coconut Lemonade
Happy to report that all of the remaining flavors taste just as good as before.
Summary of Updates
What else can I say, Nuttri is great! They've listened to feedback, and turned around a product that has been improved across the board. Combine that with more options when ordering bars, added payment methods, and more shipping destinations….Nuttri is poised to top player in the meal replacement game.

---
Nuttri at a Glance
Flavours: Original, Cocoa, Matcha, Coconut Lemonade, Columbian Latte, Decaf Latte.
---
Opinion
Honestly, I wasn't expecting this one and you can imagine my look when an unexpected package shows up, and one from South America no less. 
It was well packed in fully recyclable packaging, each with its own resealable packet. Even the bars are recyclable packaging, so extra points there.
Similarly, I also really appreciate them being adventurous with their flavors. Not the same boring ass vanilla and chocolate we are used to. The coconut lemonade really jumps out at me. How the hell are they going to make a product with pea protein & soy fiber taste like lemonade!?!?
Well, nothing ventured…nothing gained, so look forward to that in the taste section.
What I Like
1. Fun flavors!! So good to see other flavors besides just vanilla and chocolate
2. Non-caffeinated coffee flavor. I love this!
3. Super price competitive. Only $2.70 per serving!! That is without bulk or subscription.
4. Free Shipping to US. Free shipping is for orders over $50, so even one bag counts.
5. Generous servings. You get 30 servings per bag! Which is great because I feel like meal counts have been shrinking in the industry.
6. Reasonably priced sample pack. Nice to see since other companies don't always offer samples.
7. Combine bulk & subscription discounts. Stack the discounts to get really good deals!
What I'd Change
1. Add caffeine amounts to bags. Again, I shouldn't have to go to product pages or FAQs to find this.
2. Bars still need work. Everyone that tried agrees that they were not great.
3. Bars only sold in variety pack. So, if there are flavors you don't care for, you're stuck.
4. Add cocoa, without almonds. One in eight people in the US are allergic, including me.
Nutritional Breakdown
Over the last reviews, we've seen a trend of natural, artificial-sweetener free, ultra healthy meal replacements. Shakes that are designed to optimize every single aspect of nutrition.
In this case, Nuttri offers a competitive complete food offering, but it's to S tier like others. That being said, it does affect price and it's much more affordable.
Besides, it's worth noting that their meal replacement bars are date based, which is only seen by one other company (Powdermatter), and they do some of my favourite bars. High in natural sugar, but packed with nutrients.
This Is Complete Nutrition Overview
| | |
| --- | --- |
| Kcal/meal | 400 |
| Macros (C/P/F) | 50/20/15 |
| Vegan | Yes |
| Keto | No |
| Features | Dairy Free |
| Non-GMO | Yes |
| Organic | No |
| Includes Probiotics | No |
| Artificial Sweeteners | Yes |
| Synthetic Additives | No |
| Contains All Micronutrients | Yes |
| Controversial Ingredients | Sucralose |
Powder (Cocoa): oat protein, maltodextrin, non-dairy cream (corn solids, sodum caseinate), isolated pea protein, dextrose, soy fiber, cocoa processed with akali, dark chocolate (chocolate, sugar, cocoa butter, soy lecithin (emulsifier), vanilla), canola oil, roasted almonds, sunflower oil, vitamin and mineral mix, chocolate flavour, sucralose, salt.
Bar (Dark Chocolate): date syrup, dried blueberries (blueberries, sugar, sunflower oil), roasted peanuts, oat protein, cocoa processed with alkali, popped amaranth, chia seeds, roasted almonds, vitamin and mineral mix.
Carbohydrates
Based on 400kcal serving:
Total Carbs: 50g, 18% of DV.
Net Carbs: 46g, (Total Carbs – Dietary Fiber – Non-digestible Carbs)
Sugars: 15g.
Fiber: 6g, 21% of DV.
Oats and maltodextrin make up the carb content here. There are 6g of fiber in Nuttri from soy fiber.
Nuttri contains 15g of sugar, of which 12g is added, definitely on the high end. In particular, when most of our favourite meal replacements use none. Furthermore, Nuttri also uses an artificial sweetener (sucralose).
Protein
Per 400kcal serving:
Total Protein: 20g, 40% of DV.
Source: Pea protein, Oat protein (meals); oat and nuts (bars)
The vegan friendly Nuttri relies on pea and oat protein. A bit of a change from the common and familiar combination of pea/rice. While technically this will provide you with a full amino acid profile, the PDCAAS for oat is not as high as for rice.
Similarly, the bars do not have an optimal protein source, but it's a natural one. Instead of using refined soy protein, the bars contain oat and nuts.
Fats
Per 400kcal serving:
Total Fats: 15g, 19% of DV.
Saturated Fats: 1.5g, 8% of DV.
Omega-3s, ?
Omega-6s: ?
Sunflower oil & canola oil provides the fat here.
While we don't have the amounts, canola oil is a good source of omega-6s and has a 2:1 ratio of omega-6s to omega-3s.
Micronutrients
The micronutrients in Nuttri are all 20% or better or your daily needs. Therefore you will be covered as far as micronutrients is concerned.

Allergens
Nuttri Complete Drinks all contain soy, and cocoa contains almonds.
All Nuttri Energy Bars contain almonds and peanuts.
Taste Test
Now, perhaps the most important part of all… How do Nuttri meal shakes taste like?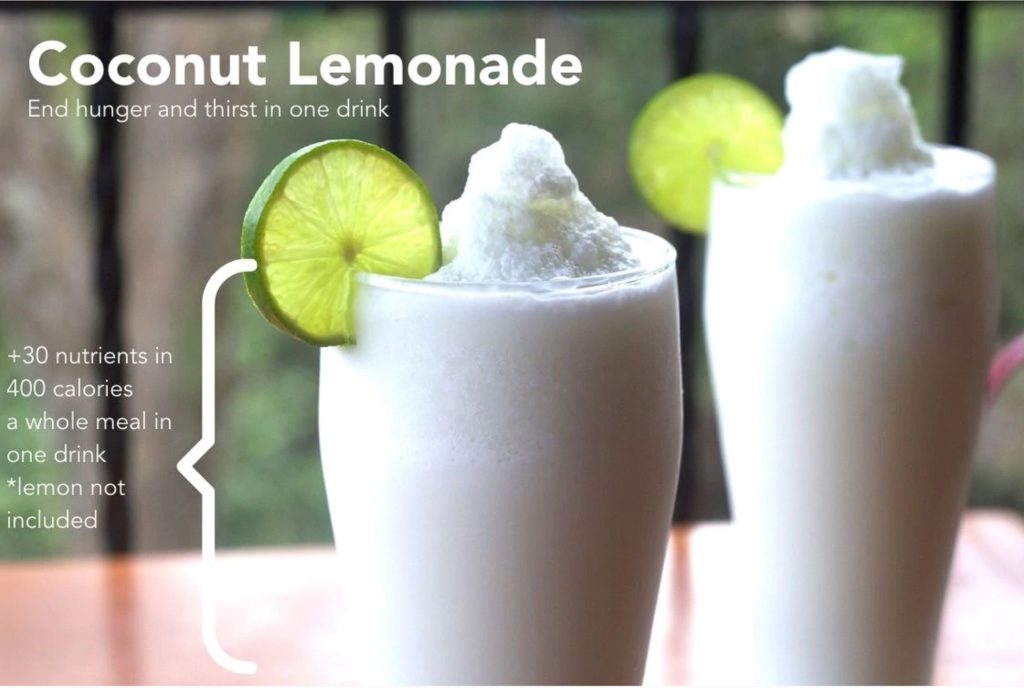 Best flavour
Coconut Lemonade
Taste
All were very good. No bad ones.
Texture
Smooth and creamy. No issues
Satiety
Between 2-3hrs
Easy to Clean
Yes. Used standard blender bottle.
After
Thoughts
A bit sweet, but all very good.
Meal Replacement Drinks
The serving size is six scoops! That's a LOT of powder folks! Keep this in mind when preparing your shakes, as you may have to play with liquid amounts to counter balance.
This may also affect which container you use to have your shakes. I recommend a standard 600ml shaker with a mixing ball. If you opt for something smaller, or something that's cute, but better suited for water, you may find that it doesn't mix all that well.
Coconut Lemonade
The suspense was killing me, so we had to try this one first. First thing to notice is that there is a lot of powder, like I mentioned above, and that the soy smell is inescapable. Smelled just like soy, flour and a hint of citrus.
Anyway, it mixed well, and OMG!! This was EXCELLENT!
Easily a top three of all time I've tried. It tastes just like lemon pound cake or lemon cookies! So incredibly impressive that they made it really taste like a lemon pastry.
If I were to point any drawback, it was really sweet. It's not too sweet, but close.
Matcha
This flavor is a bit more expensive because Matcha is super expensive. Nuttri uses 3 grams per each serving of 100% pure matcha.
Matcha flavored stuff is not really my jam. I don't find them gross, just not great…and not how I prefer to have my green tea. Like coconut lemonade, it was very spot on as far as flavor, and you can definitely tell its matcha. It contains 90mg of caffeine, about equal to a cup of coffee. The extra sweetness helped here. It's not bad, but likely not the one I'd buy outside of a variety pack.
Cocoa (With Almonds)
This one contains unsalted almonds in it. On the plus side, they add to the texture of the shake, but unfortunately, that means I was unable to try it due to my allergies. That said, a trusted coworker of mine was kind enough to try it and share her two cents.
She really likes this flavor, and actually plans on placing an order. She mentioned that the almonds were the dominant flavor but the chocolate complimented it well. She also added that she was satisfied for several hours, and even after a walk and yard work, she wasn't hungry until later in the day.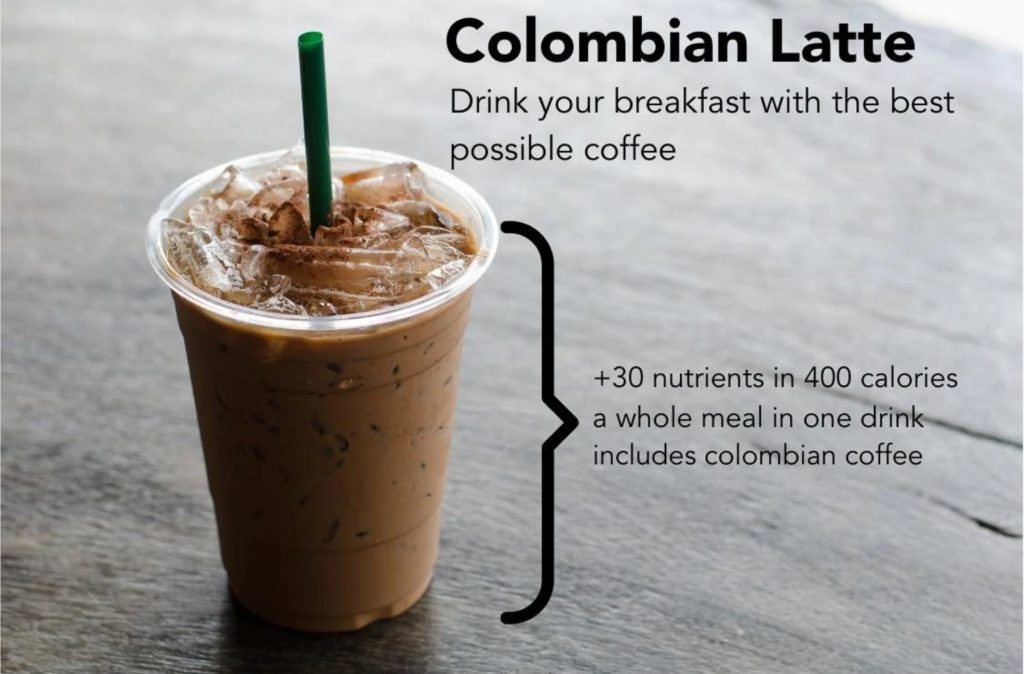 Columbian Latte
This one and decaf are identical, outside of this one being caffeinated and the other not. This contains 120mg, so just north of the standard cup of coffee. Nothing to report as it taste the same as its decaffeinated counterpart.
Decaf Latte
Before I even try this I must say how happy I am that there is a non-caffeinated coffee flavor for those of us who love the flavor, but can pass on its effects. I also like that the coffee flavor is not super strong either. That out of the way, this was another winner, though like the others, it was almost too sweet. No different than popping open a cold coffee drink.
Summary
What else can I say? This was all around a good experience. I enjoyed all the flavors, was full for close to 3hrs, and have no issues to report regarding the prep. They all have strong soy/oat smells, but they did such a great job on the flavor profiles, you wouldn't even know.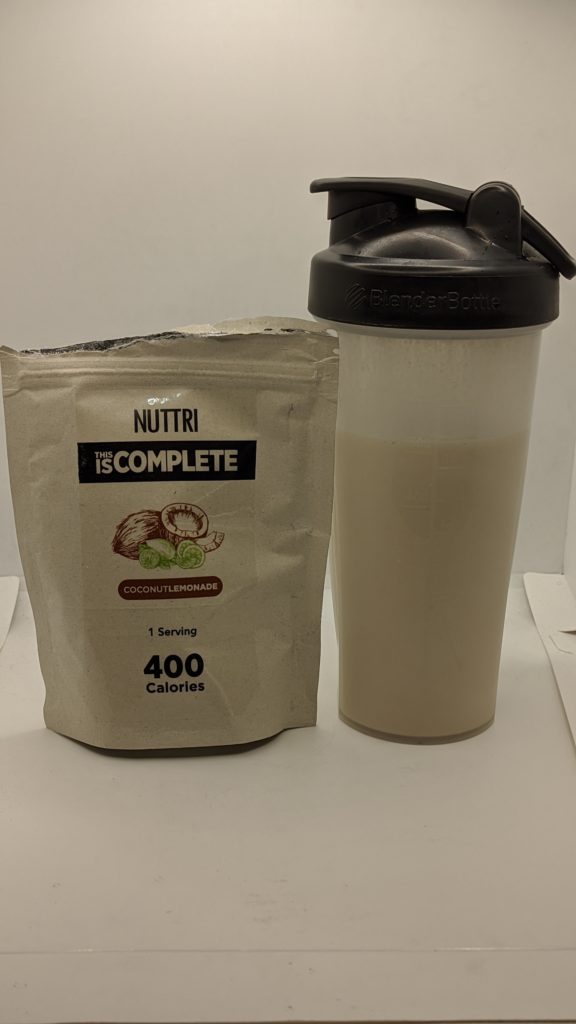 Complete Energy Bars
Bars are always a tough sell, especially for those outside of the health/workout scene. Plus I think that many "health bars" are so close to candy, and just disguised as healthy, while having a ton of sugar to go along with their protein or fiber.
That said, let's see what our taster has to say about this crop of bars!
Dark Chocolate
According to my lovely coworker, the bar was adequate but did not taste like dark chocolate. It was kind of bitter, and she was not a fan of how chewy it was.
Dark Chocolate Sea Salt
This one was the same as dark chocolate, but with salt. Same thoughts.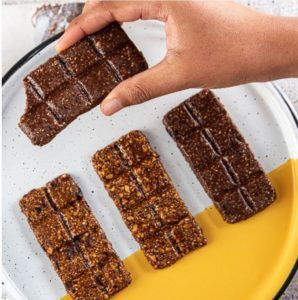 Coconut
The coconut bar smells really good. This one was described as sweet, and taste accurate. Easily the best of the bunch.
Blueberries
She said she could see the blueberries, and even bit into one directly, but it did not taste like berries. It was also referred to as bitter, but that could be expected with blueberries. She wasn't a fan of this one either.
Summary
Ultimately, these did not rate well. Three out of four, were said to need reworking. Coconut did shine though. Also on the bright side, she did say she was able to finish most of them, and that they did curb her appetite.
How Nuttri Started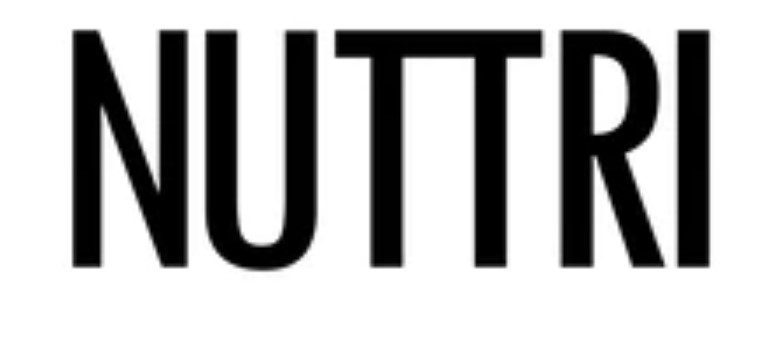 José María is the cofounder and the leader of this company (Fitness Food SAS, based in Colombia since 2016). Nuttri is a Colombian based food company with a great track record opening to the world of nutritionally complete foods. We aim to make the food system more sustainable and playing a better role in consumers health.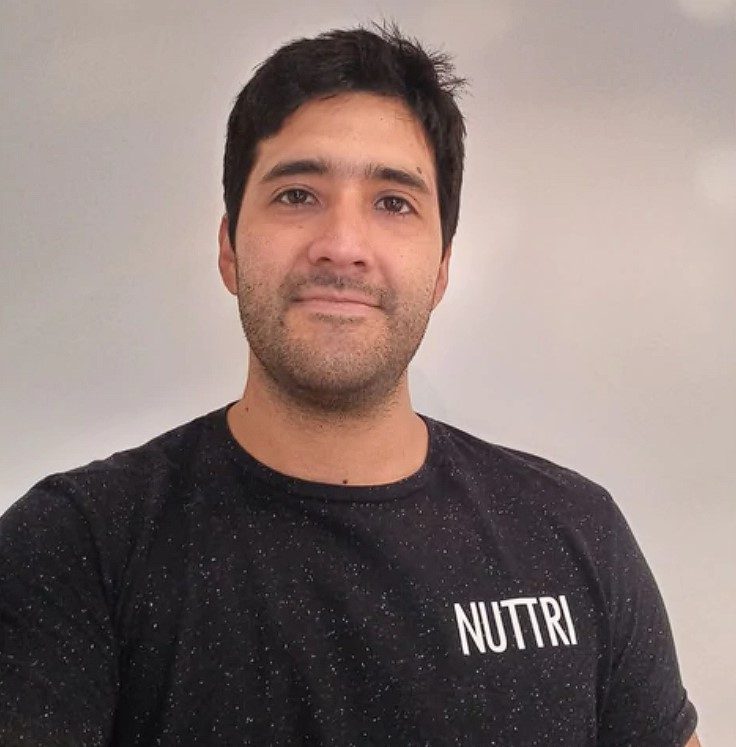 I'm personally a frustrated complete food user. Living in Colombia makes it super difficult because of the following:

1. Local food administration have not been able to regulate the category "complete" so they just banned it. You cant just find products in the market with this value prop. 

2. Shipping from other brands is super expensive, because shipping food across the world is difficult.

3. We believe complete foods lacks diversity (with a few exceptions). We deserve better.

So, in my personal frustration, I have been cooking my own complete meals the last couple years (having a food factory helps a lot), and we are presenting to you, to the international complete food users community a portfolio of complete products.

Joes Maria
Pricing & Shipping
Nutti Complete Drinks are sold as 30 serving bags, while their Energy Bars, are sold as a variety pack of 12.
Pricing
Nuttri can only be purchased from their webpage, and bulk discounts are offered with the purchase of two or more bags. Bulk discounts range from 8% to 18%. The subscribe & save discount is 10%.
Also offered, is a trial pack, which contains one serving of each drink as well as one of each bar. The trial pack is $29, plus shipping
Quantity
Total Price
(Non-sub/Sub)
Serving Price
(Non-sub/Sub)
Complete Drinks
(30 servs)
$81/$72.90
$2.70/$2.43
Matcha Drink
(30 servs)
$87/$78.30
$2.90/$2.61
Energy Bars
(12 servs)
$16.80/$15.12
$1.40/$1.26
Priced in USD
It is worth noting, that Nuttri shakes are some of the most affordable meal replacement shakes. While certainly are not the cheapest, they offer a great value/price proposition, particularly when bought in bulk.
Shipping
Shipping is free to the US for orders over $50. For orders under that, shipping costs $15.
Nuttri vs. Soylent
When trying to find a comparable to Nuttri, Soylent is the first one to come to mind. They are both similarly price and compete for the same market share.
Lets see how this new upstart does against old faithful!
Powder Mix
Category
Nuttri
Soylent
serving price
$2.70
(USD)
$1.91
(USD)
serving size
400ml
400ml
servings per
30
35
kcal/serving
400
400
Packaging
Bag
Bag
Flavors
5*
2
Protein (g)
20
20
Sugar (g)
15
16
Fiber (g)
6
6
Fats (g)
15
19
Carbs (g)
50
42
Vegan
Y
Y
Certified
Organic
N
N
Micronutrient
24
28
Artificial Sweeteners
Y
Y
Synthetic Additives
N
Y
GMO?
N
Y
Protein Source
Oat/Pea
Soy
Availability
US & COL
US &
CAN
Other Products
Bars
Bars, Protein &
RTD
* Columbian & Decaf are the same outside of caffeine
Nuttri vs Soylent
This is the definition of a photo finish.
Soylent is a bit cheaper, and the nutrition is almost identical between the two. Soylent does provide five more servings for your dollar and it is more readily available locally, if you are in need of a meal replacement quickly and are fine with getting the RTD. But plan on those two basic flavors getting old quickly, even with jazzing it up.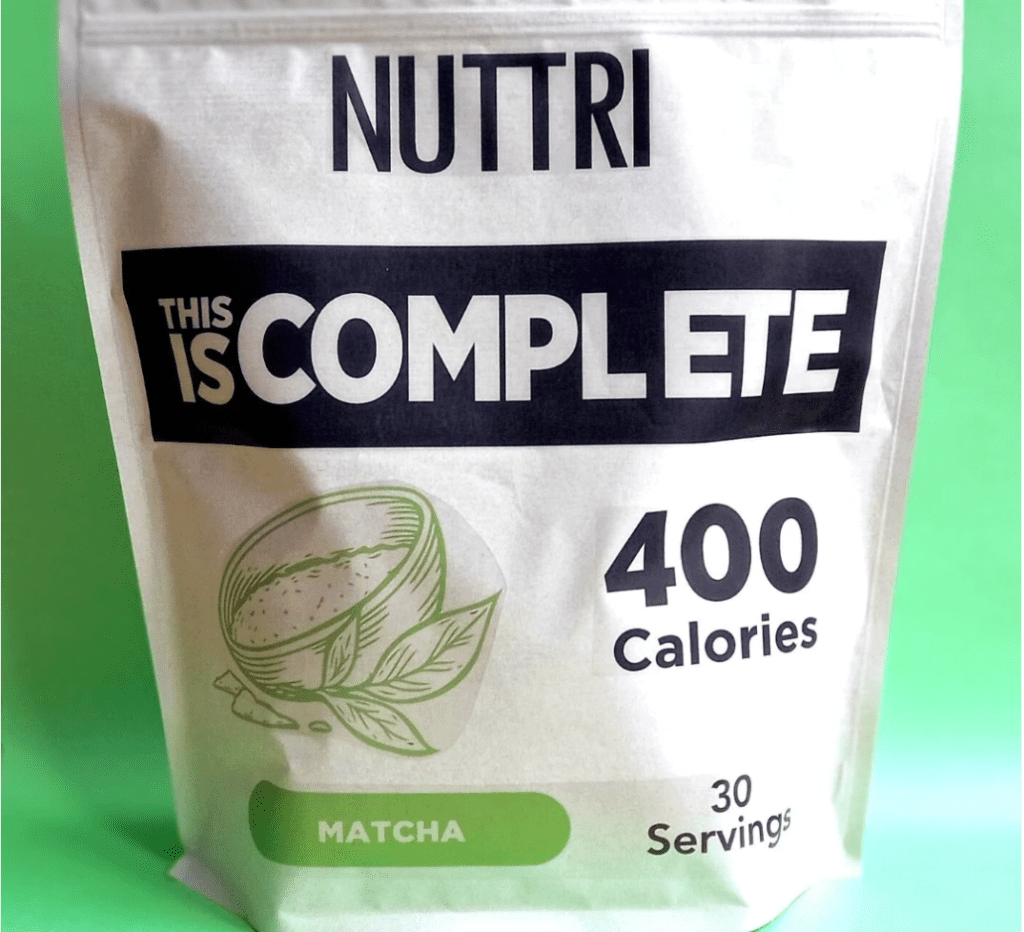 Nuttri measures up favorably here, and really shines when it comes to taste. Nuttri has more flavors, including ones you just can't find anywhere else…like matcha & coconut lemonade. Their bulk discounts are also really competitive!
Bars
Category
Nuttri
Soylent
serving price
$1.40
(USD)
$1.04
(USD)
serving size
1 Bar (35g)
1 Bar (25g)
servings per
12
24
kcal/serving
140
100
Flavors
4
3*
Protein (g)
5
6
Sugar (g)
10
1
Fiber (g)
4
2
Fats (g)
8
5
Carbs (g)
15
10
Vegan
Y
Y
Certified
Organic
N
N
Micronutrient
24
28
Artificial Sweeteners
N
Y
Synthetic Additives
N
Y
Allergens
Almond &
Peanut
Soy &
Peanut
Protein Source
Nuts & Oats
Soy
Availability
US & COL
US &
CAN
* Soylent Green Bars are limited edition and are 1.22 per
Complete Energy Bar vs Soylent Bar
Each company's bars are also close in some respects, but each have taken a very different approach.
I've had all of Soylent's past bars, and both of their present ones, excluding the new green one. Soylent Bars are more in line with a snack. They are much less dense, and arent really meant to seriously curb hunger.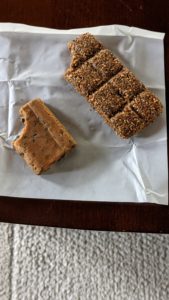 Nuttri Energy Bars are much denser and contain chia seeds, which make them better at dealing with hunger. It would take two Soylent Bars to equal on of Nuttri's. Also, Nuttri Bars have no artificial sweeteners, and is only sweetened with date syrup and regular sugar.
Nuttri FAQ
What is the mission of Nuttri?
We would like to offer more tech-based foods, we see that feeding humans has a lot of friction and should be simplified; but at the same time we have a lot of cultural values that can´t just simply forget, our brain won´t like it.


What payment methods are accepted?
Paypal is what is accepted for now.

How long will shipping take?
Roughly 4-7 days.


Will the powders include a scoop?
Yes. A scoop will be included for the 30 serving bags.


---
Verdict – Nuttri This Is Complete Review
I've reached the conclusion of this unexpected review. Of the two product lines offered, one seems ready to compete, and the other may need to go back to the drawing board.
The meal replacement drinks were all super good, though I would like to see the sweetness dialed back a bit. Also, I think they should consider an original, or light vanilla flavor for the smoothie audience (they've listened to feedback and implemented it!).
I'd also like to see them build on their great flavors with other fruit flavors. They earned the trust to where I am confident that they would innovate flavors unseen in the market.
However, the biggest selling point is the price. At $1.5/serving is one of the cheapest shakes you can buy and it offers you excellent taste and great nutrition. A true bargain that you cannot pass.
On the flipside of that coin, the bars did not fare well. The chia seeds were a bit much, the flavors seemed off outside of coconut, and they were just not well received.
Ultimately, I really like Nuttri, and would absolutely replace my usage of Soylent powder with this. Even more, after they've lowered the price to $1.5 per serving!! However, the bars need to go back to the drawing board for now.
Nuttri Review
Starting at $2.7/meal
Pros
Great taste and texture
Unique flavours that are a delight to have
Superb bulk discounts and good pricing
Non-caffeinated coffee flavour
Fast shipping
Cons
High in sugars
Bars were not great
Lots of allergens
Bars are only available in a variety pack