YFood Bar Review | Fun, Sweet, Complete and High in Protein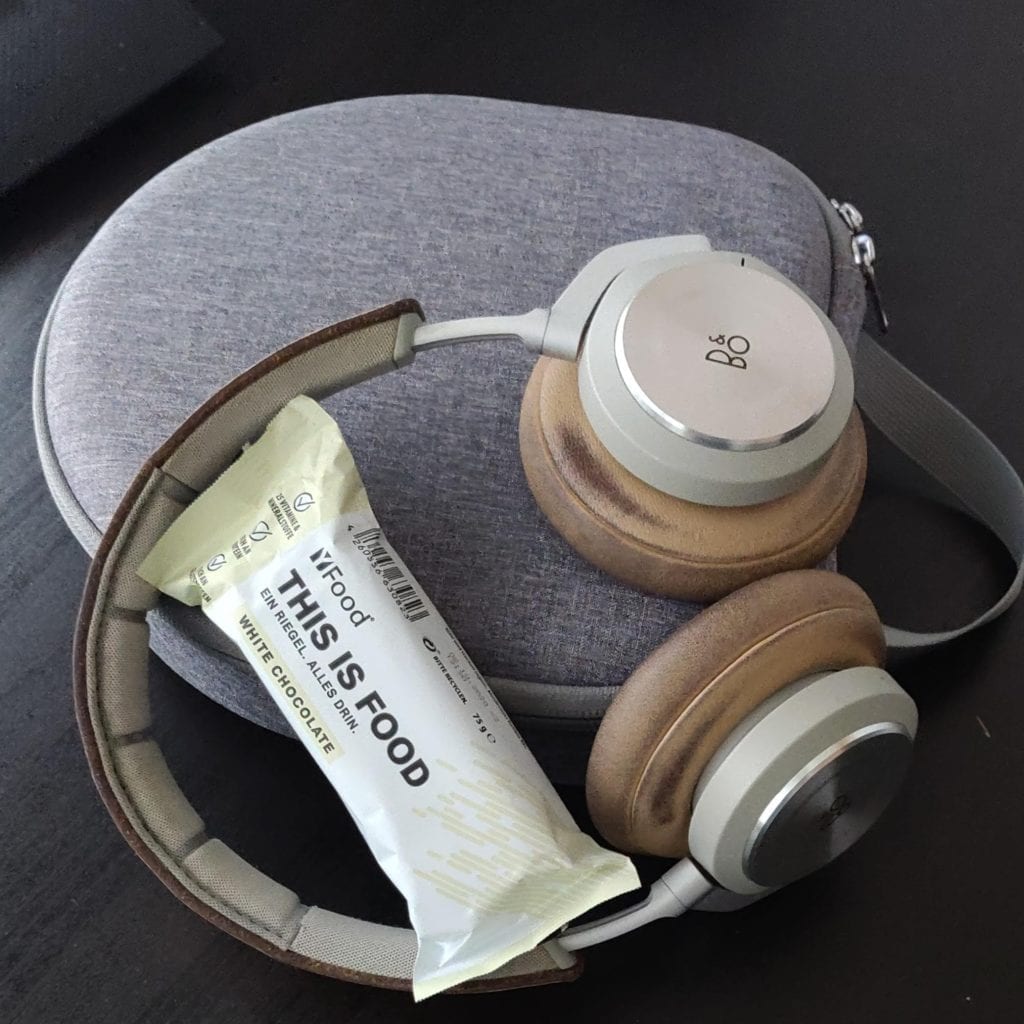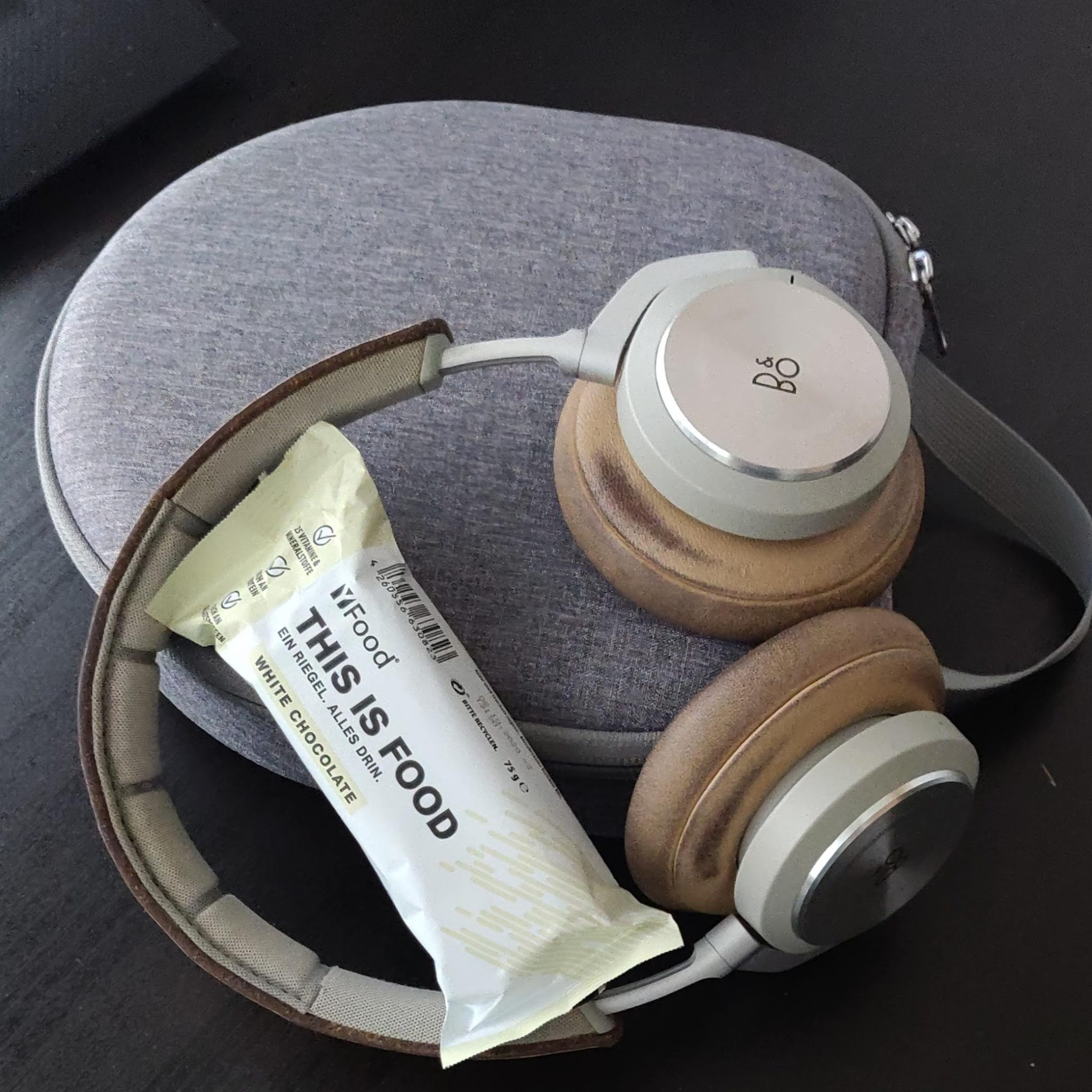 YFood is the manufacturer of my favourite ready to drink meal replacement (Alpine Chocolate). As such, I eagerly look forward to try all the products they launch. One of their latest, it's the YFood meal replacement bar, which I will review today. A convenient and tasty snack that has 23g of protein per 250kcal bar. A promising start…
Flavours
: White Chocolate and Crispy Brownie.
All in all, I think that the YFood bars are satisfactory. Nothing mind-blowing, but a solid alternative to the RTDs. I enjoyed the taste and texture of both bars; while I thought they were too sweet for me. Plus, I felt very satisfied, not bloated, after eating them. Due to the price, I don't think they are great to replace meal with; but I could see myself using them to fuel my physical activities.
What I like
1. 23g of milk protein. The YFood bars come packed with high quality protein. In my opinion, this makes them ideal to have them after your workouts or exercise.
2. Easy to like. Both flavours are very easy to like. They are tasty, the texture is pleasant and you don't feel bloated after you eat them. One thing, make sure you have some water around.
3. Truthful to YFood DNA. For YFood consumers it will be nothing new. Taste-wise and ingredient wise they will find many similarities to both the powder and the RTDs.
What I dislike
1. Price. €2.92 per 250kcal is an expensive treat for most of us. While I understand that there are costs and the company needs to make a profit, I hope to see a reduction in price in the future.
2. Sweeeet. I'm not the biggest fan of sweets; thus, I might be biased. However, both bars felt a tad too sweet for my liking.
3. No discounts, yet. I suspect that this will change, but currently you cannot enjoy the 15% subscriber discount that is available for the RTD.
Improvements
1. More flavours. I'm not expecting any new flavours for a while, but I will keep eagerly awaiting.
2. Vegan bar. Similarly, after releasing 3 new products in a row, I would be surprise to see a new bar so soon, but the vegan bar could be nice.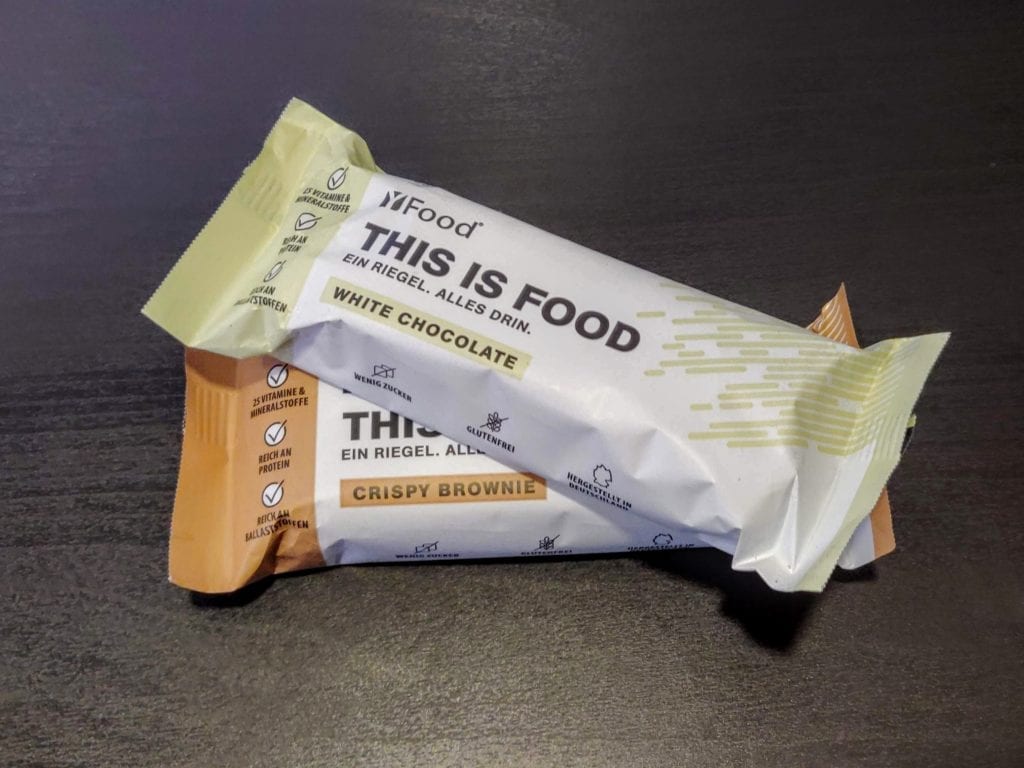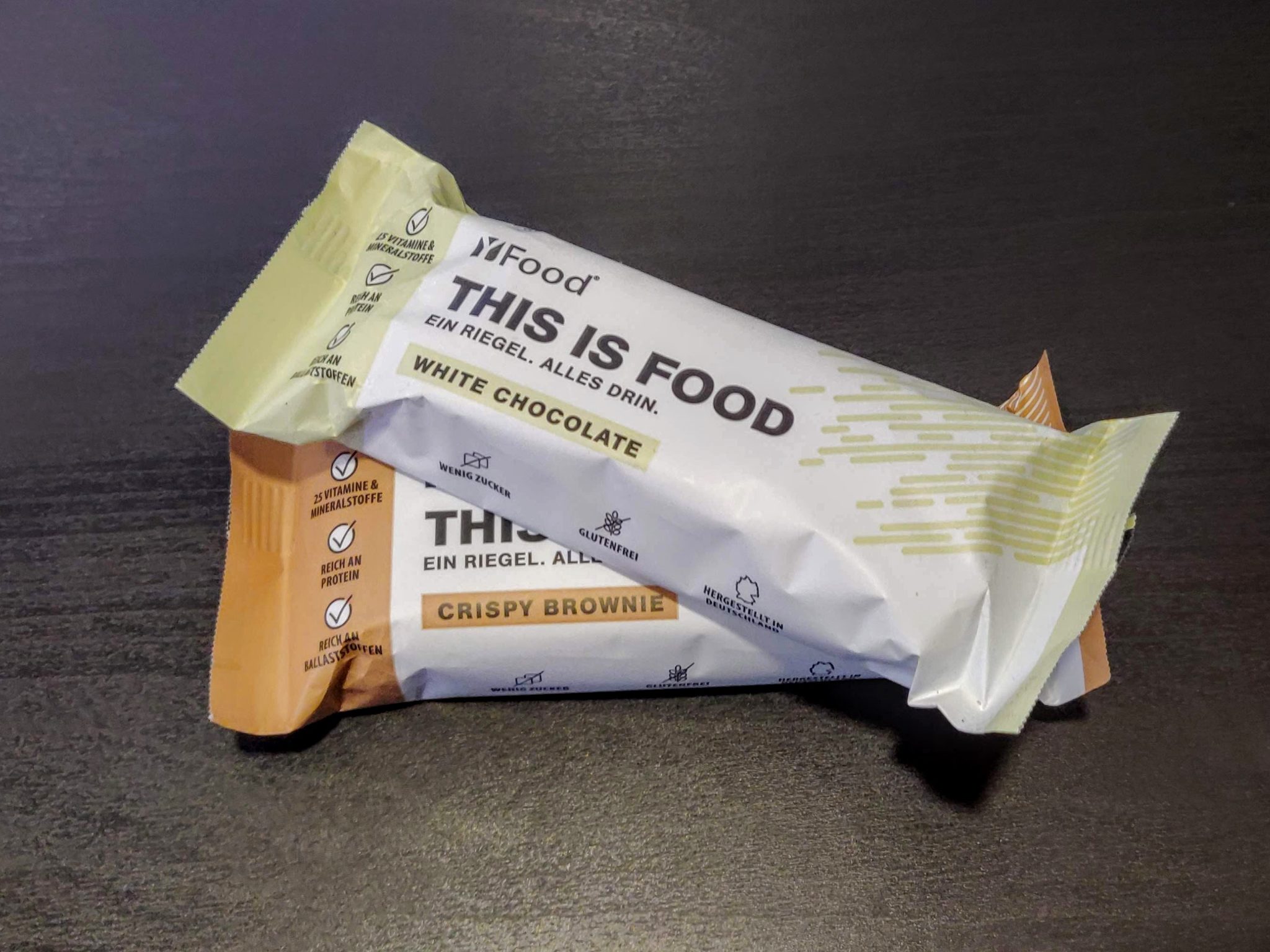 When describing the new YFood bars, there's one word: sweet. They are crunchy and very sweet, both of them. To a point that if you are not used to eat sweets, it might be too much for you. Despite this, overall they are enjoyable, filling and tasty.
Regarding the texture, I said they're crunchy, but the reality is that they are crunchy and chewy at the same time. This is due to the fact that there are two layers: the top layer contains puffed rice, whereas the bottom is a more mushy layer (closer to a protein bar).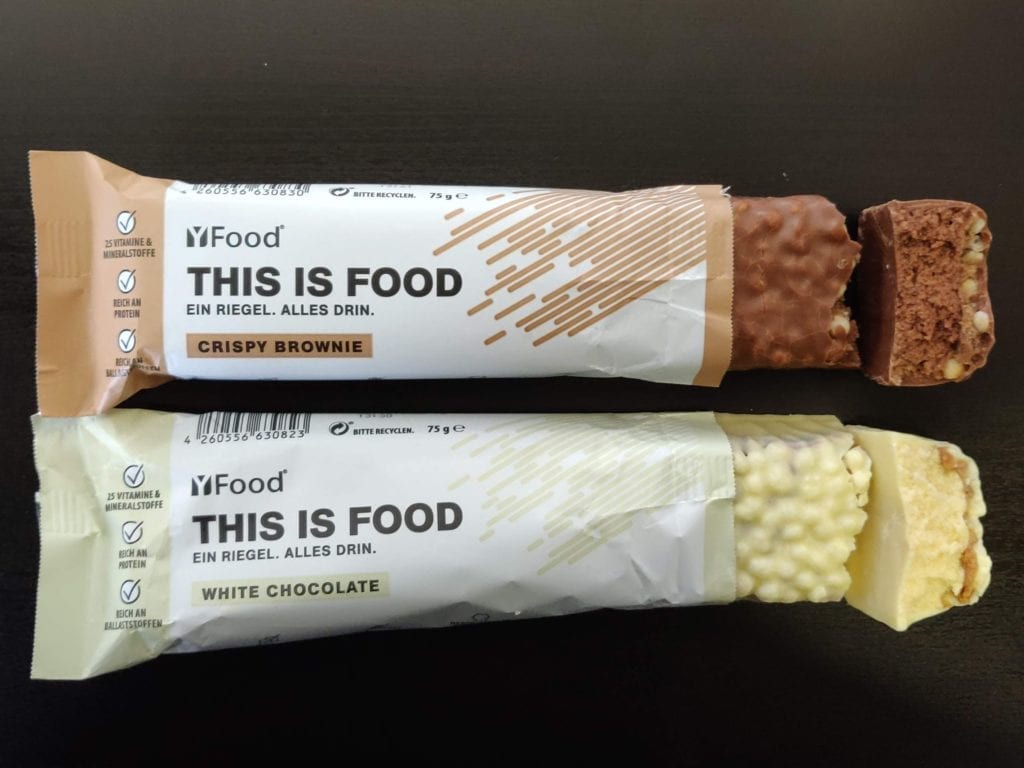 The difference between both bars, it's similar to the discrepancy between Milk Chocolate and normal chocolate. The first is more milky and chocolate flavour is less noticeable. Which one you like will depend on your preference on chocolate, honestly.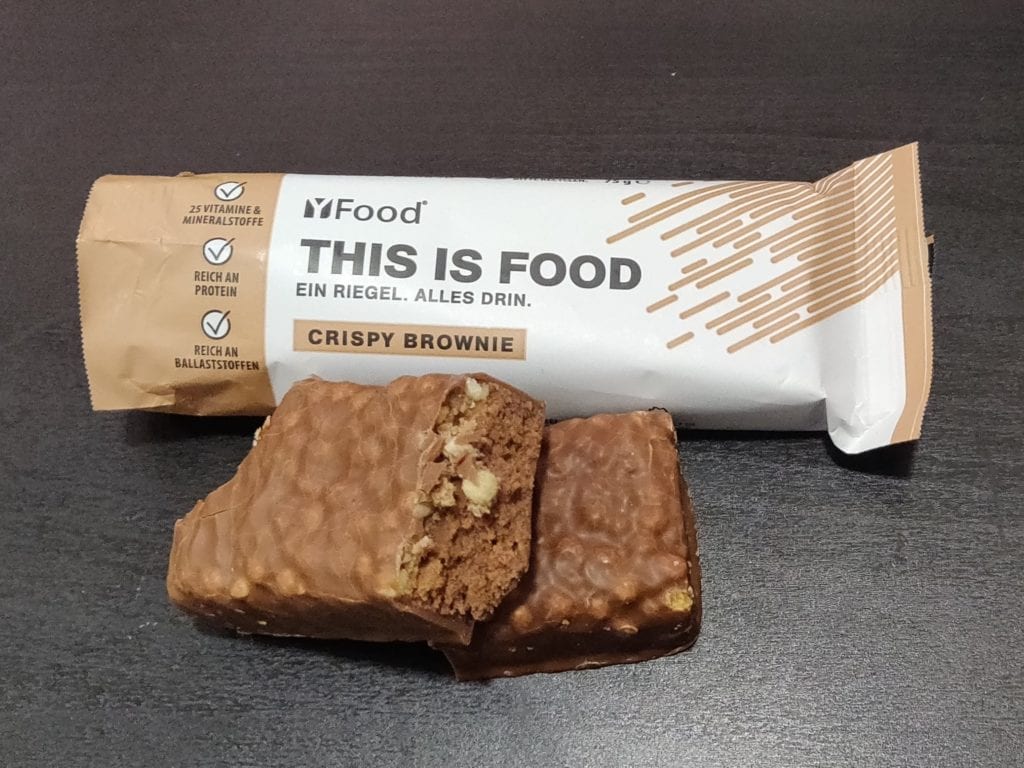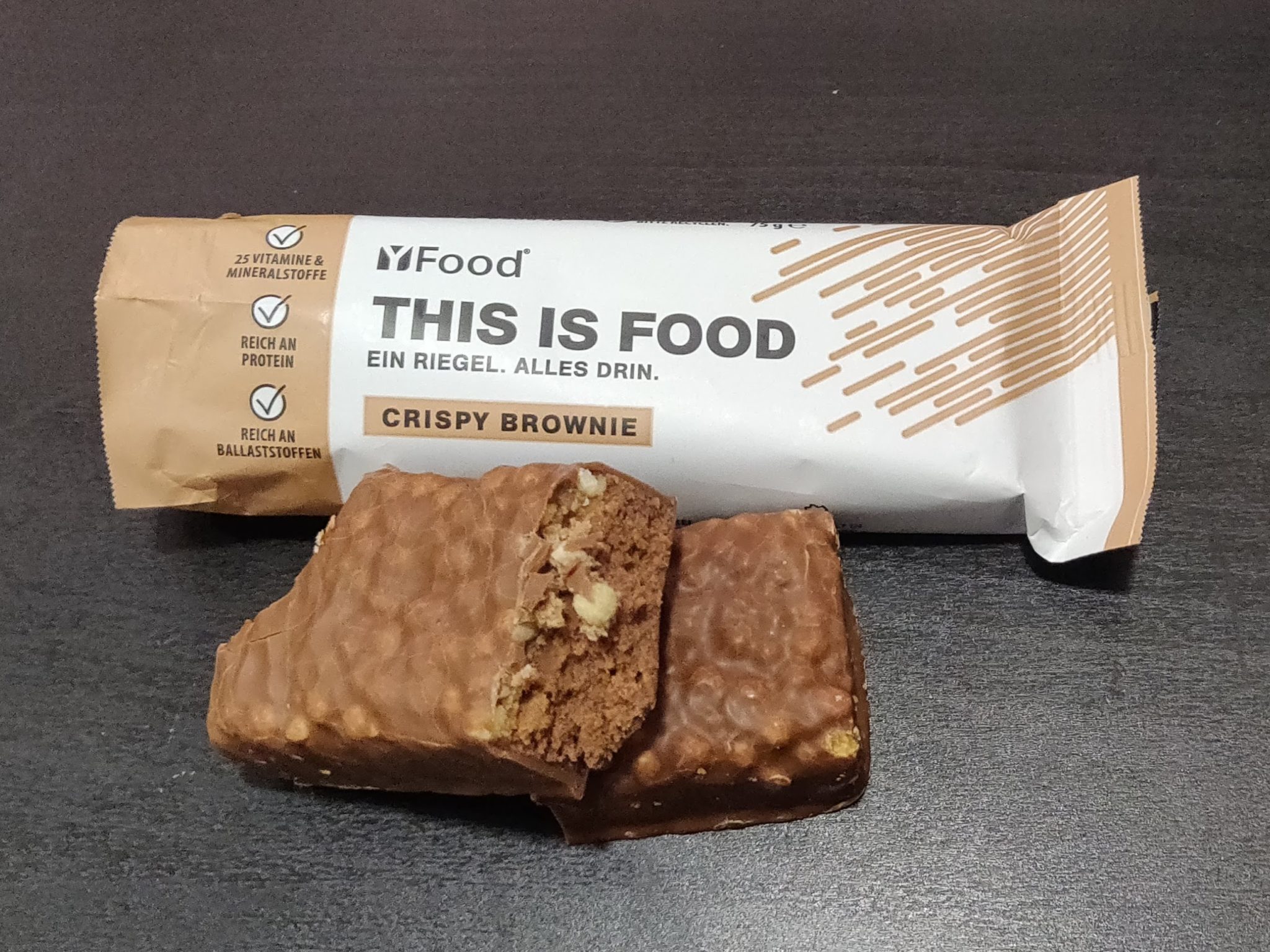 For me, Crispy Brownie is the best out of the two.
% of Energy from Each Macronutrient
Carbs 31%
Prot 37%
Fats 32%
Ingredients (Crispy Brownie): Milk protein, milk chocolate [sweeteners: maltitol; Skimmed milk powder, cocoa butter, cocoa mass, inulin, butterfat, emulsifier: lecithin (soy); natural flavor], soluble corn fiber, Oligofructose syrup, humectant: glycerol; milk protein crisps [milk protein, rice flour, table salt], low-fat cocoa, quinoa flour, rapeseed oil, Sunflower oil, coconut milk powder (contains milk), vitamin A, vitamin D, vitamin E, vitamin K, thiamine, riboflavin, niacin, vitamin B6, folic acid, Vitamin B12, biotin, pantothenic acid, calcium carbonate, iron pyrophosphate, potassium citrate, magnesium phosphates, potassium chloride, tricalcium phosphate,Zinc sulfate, manganese sulfate, copper sulfate, potassium iodide, chromium chloride, sodium molybdate, sodium selenite, sweetener: sucralose; natural flavours.
Carbohydrates
It is worth noting the low carbohydrate content of YFood bars. Only 20g with 3.1g of sugars. The sugars (and the carbs) are mostly from milk powder and the protein.
On the other hand, each 250kcal bar has 11g of protein which is very high. You will often find this in bars, since it allows the manufacturer to keep the calorie count low, while making the bar more satiating. These fibers are from soluble corn syrup and oligofructose syrup.
Protein
Two hallmark features of YFood can be observed in the bars: high protein content and the usage of milk protein.
The first is particularly true for the delicious YFood RTDs which have 33g of protein per 500kcal (the vegan versions have less). The high protein content does not only make the bar more filling, but also makes it ideal for as a post-workout snack.
Regarding the protein source, milk protein is a high quality protein that offers high bioavailability and a complete amino acid profile. This means that you will get all the essential amino acids when consuming YFood bars.
Fats
Once again, YFood uses multiple sources of fat, namely, cocoa butter, rapeseed oil, sunflower oil and coconut milk powder.
Sunflower and rapeseed are very common in the industry as they offer a good balance of omega-3 and omega-6 essential fatty acids. Coconut usually provides with saturated fats. In fact, the bars have 4.6g of these; which is slightly higher than I would like to see.
Allergens
YFood bars contain milk, soy and coconut.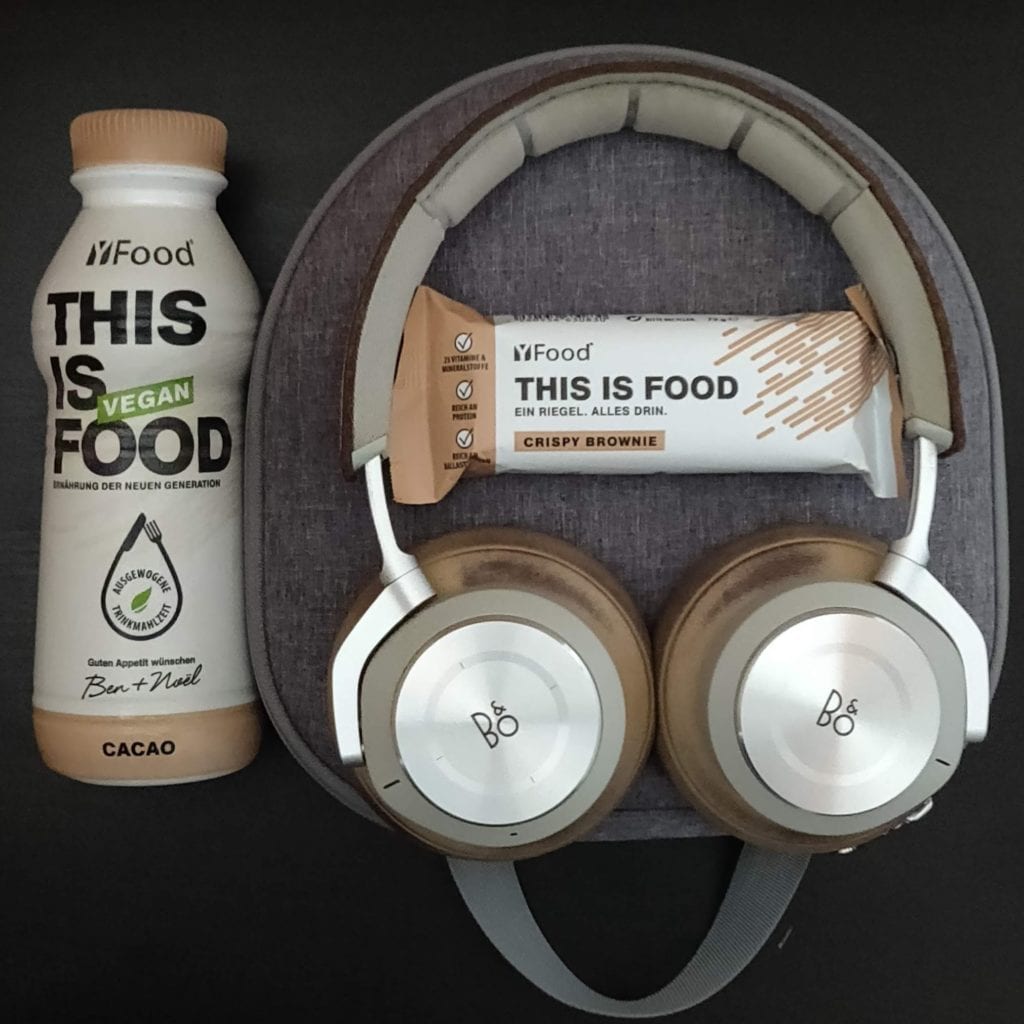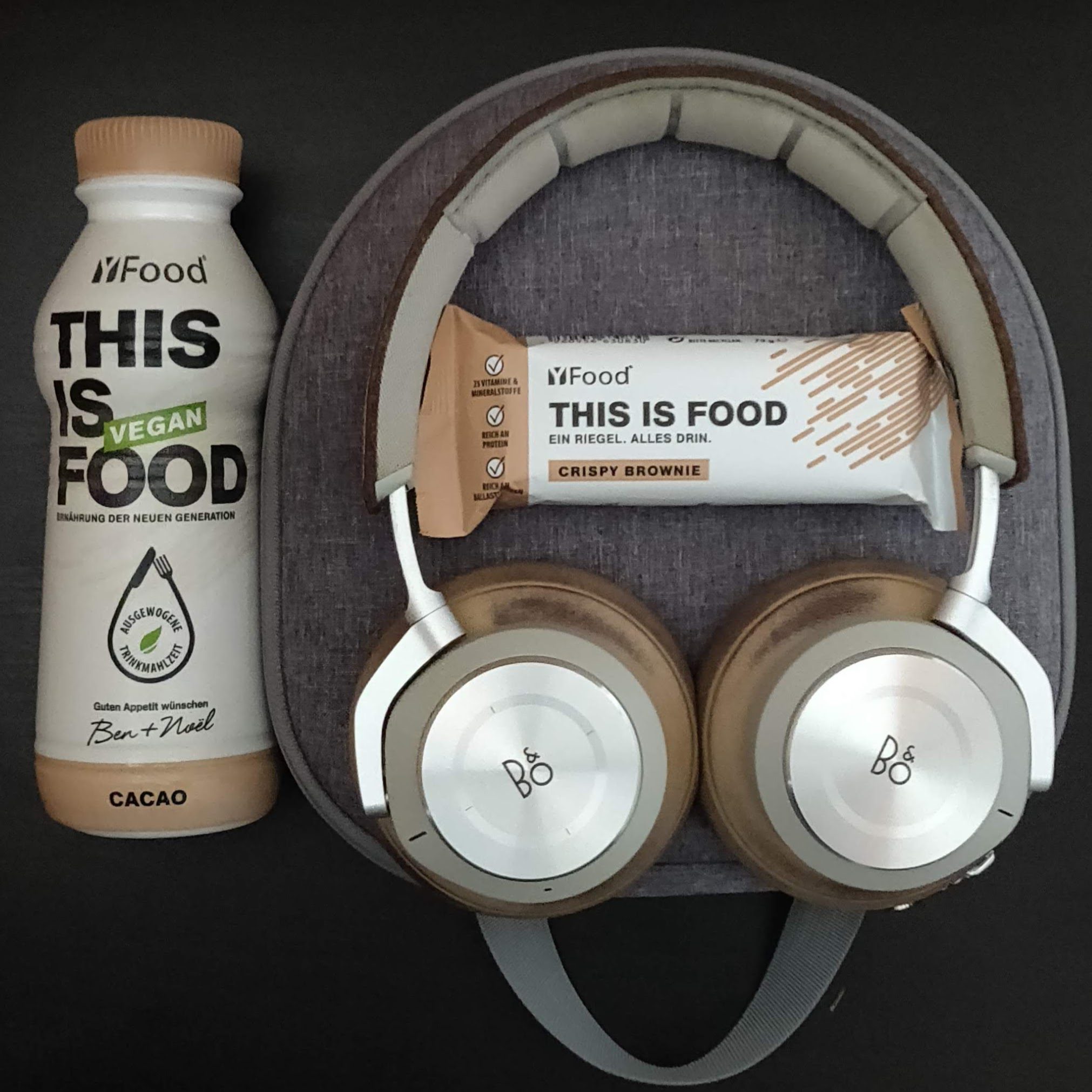 The meal replacement bar market is fairly competitive in Europe, unlike in the US. It seems that European consumers like the format more and enjoy its portability. I think they are great for commuting, hiking or powering your workouts. Interestingly, YFood has gone for a "smaller" bar (which is currently trendy).
Queal Go vs YFood Bars.
TwennyBars vs YFood Bars.
Feed. Bars vs YFood Bars.
Queal Go bars are one of the oldest and best meal replacement bars. They have a nutty version and a chocolate based version; both of which are vegan.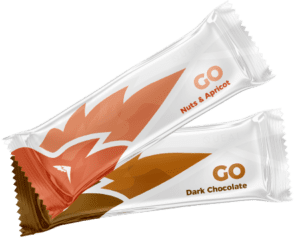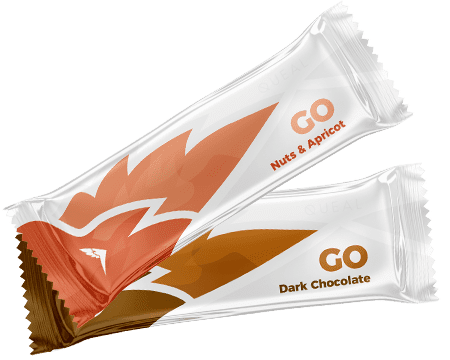 Flavours
YFood Bars: White Chocolate and Crispy Brownie.
Queal GO Bars: Dark Chocolate and Nuts & Apricot.
Price
Price

YFood Bar

Queal GO

EU (€)
per 400 (expensive)
4.67
3.00
per 400 (cheapest)
4.67
2.55
Neither of the bars is 400kcal, but smaller. Prices are shown per 400kcal to standardize them.
Taste
Queals Nuts&Apricot flavour is very different from YFood Bars; since it is heavily based on nuts. It's crunchy, it's salty and nothing like the chewy and sweet YFood counterparts.
If you are a fan of nut based snack bars, Queal's option will be more appealing to you. Otherwise, YFood's snack bars might be the better tasting ones.
Nutrition
| | | | | |
| --- | --- | --- | --- | --- |
| per serving | YFood Bar | RI (%) | Queal GO Nuts | RI (%) |
| Energy (C/P/F) | 31/37/32 | – | 35/18/47 | – |
| Energy (kCal) | 250 | 13 | 207 | 10 |
| Fats (g) | 9.0 | 13 | 10.8 | 1.5 |
| Saturated (g) | 4.6 | 23 | 1.5 | 8 |
| Carbs (g) | 20.0 | 8 | 16 | 6 |
| Sugars (g) | 3.1 | 3.4 | 7.3 | 8 |
| Fiber (g) | 11.0 | 55 | 5.1 | 26 |
| Protein (g) | 23.0 | 46 | 9.4 | 19 |
| Salt (g) | 0.2 | 3 | 0.2 | 3 |
There are significant differences in the macronutrients between Dark Chocolate and Nuts&Apricot bars in Queal. Please check the nutrition label first.
What Should I Buy?
Queal has the better priced bar, particularly if you are subscribed to them (15%). On top of that Queal's are the only vegan bars. On the other hand, if you are looking for a bar to top up your protein intake, or have around your workouts, YFood's will be the ones for you.
---
Twennybars are one of the most successful meal replacement bars, made by Jimmyjoy. They are great 400kcal bars ideal to replace on the go meals. Note that Jimmyjoy also offers the new Plenny Bars, which are a vegan alternative.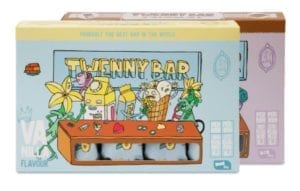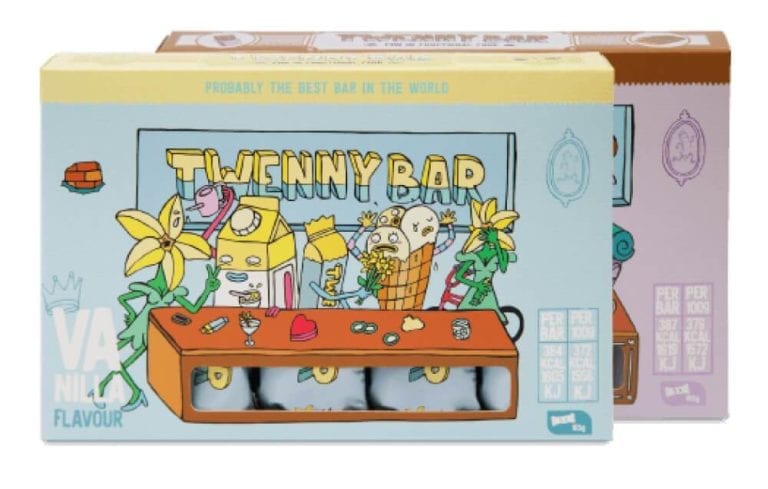 Flavours
YFood Bars: White Chocolate and Crispy Brownie.
TwennyBars: Chocolate and Vanilla.
Price
Price

YFood Bar

Twennybar

EU (€)
per 400 (expensive)
4.67
2.34
per 400 (cheapest)
4.67
1.99
Taste
Both Twennybars are quite tasty. They are not as sweet as YFood's and in fact, they have a salty touch. They are not as crunchy either; more chewy and flexible, too.
Nutrition
| | | | | |
| --- | --- | --- | --- | --- |
| per serving | YFood Bar | RI (%) | Twennybar | RI (%) |
| Energy (C/P/F) | 31/37/32 | – | 47/20/33 | – |
| Energy (kCal) | 250 | 13 | 385 | 19 |
| Fats (g) | 9.0 | 13 | 15 | 21 |
| Saturated (g) | 4.6 | 23 | 4.0 | 20 |
| Carbs (g) | 20.0 | 8 | 46.0 | 18 |
| Sugars (g) | 3.1 | 3.4 | 5.4 | 6 |
| Fiber (g) | 11.0 | 55 | 9.3 | 47 |
| Protein (g) | 23.0 | 46 | 20 | 41 |
| Salt (g) | 0.2 | 3 | 1.2 | 20 |
What Should I Buy?
Twennybars will be better to replace your meals, whereas YFood Bars will be more effective as a snack. This is not only due to the price, but also because I think it is easier to eat 1 Twennybar than 2 YFood bars.
---
Feed. Bars are the best tasting bars in the market. Not only that, but they also have one of the widest arrays of flavours and you can also buy Light bars (less caloric version).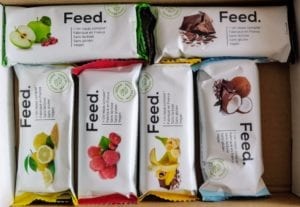 Flavours
YFood Bars: White Chocolate and Crispy Brownie.
Feed. Bars: Chocolate, Coconut, Banana & Chocolate, Lemon & Amaranth, Red Berries, and Apple & Cranberries.
Price
Price

YFood Bar

Feed. bar

EU (€)
per 400 (expensive)
4.67
3.50
per 400 (cheapest)
4.67
2.8
Taste
Feed. Original bars have a very likeable texture, not extremely soft but not hard, not very chewy. On top of that, the different flavours are very distinct and truthful to their nature. As such, Lemon & Amaranth has a bitterness to it, while Chocolate is pure sweetness.
Taste-wise Feed.'s are better, unless you are looking for something especially sweet.
Nutrition
per serving
YFood Bar
RI (%)

Feed. Bar
Energy (C/P/F)
31/37/32
–
49/20/31
–
Energy (kCal)
250
13
400
20
Fats (g)
9.0
13
14.2
20
Saturated (g)
4.6
23
2.3
11
Carbs (g)
20.0
8
45.3
17
Sugars (g)
3.1
3.4
21.7
24
Fiber (g)
11.0
55
8.4
42
Protein (g)
23.0
46
20
40
Salt (g)
0.2
3
0.5
8
Feed. Bars are gluten-free, lactose-free and plant based.
What Should I Buy?
Are you looking for meal replacement bars to have instead of breakfast lunch? Go for Feed. bars, they have better variety, they are more affordable. Are you looking for something smaller? Then YFood will be your choice.
---
Other Bars and Alternatives
If you are looking for something different, such as organic bars or YFood does not deliver to your country you can always check the best bar selection.
Is YFood Bar vegan?
No, both YFood bars contain milk and milk derived products.


Can I only consume YFood Bars?
I would strongly advise you against doing it, since you might experience some laxative effects On top of that, YFood Bars are better consume within a balanced diet.


Are YFood Bars gluten-free?
Yes, both variations of YFood Bars are gluten-free.


I'm lactose intolerant. Can I have YFood Bars?
No, YFood Bars contain milk.


Is YFood available in the US?
YFood is currently only available in Europe.


Why I cannot find the bars in the European site?
For some reason, you will only find the bars on the German site, despite the fact that they deliver to all Europe. You can use a translator to understand the content better.


---
Verdict
YFood bars are great little snacks to consume around your workouts. Packed with 23g of protein, I found both flavours ideal to eat them after I did sport.
Otherwise, I think they are a little too sweet to replace meals, such as, lunch. For that, I would rather have a YFood RTD; or another bar that's less sweet and bigger in size.
On top of that, it is true that they are not the cheapest bars in the market, and in fact, they are on the expensive end. Thus making them less suitable to consume two of them a day.
If you are already drinking other YFood products or you are looking for a balanced post workout snack; you will find them to be a good, tasty addition.