YFood is a German meal replacement brand that has some of the best ready to drink shakes. However, lately they have expanded their repertoire launching bars and now the meal replacement powder option. This last is very promising, since we might be able to get YFood RTD's incredible taste, at a much more affordable price tag. Let's find out if this is the case in this YFood powder review.
Flavours
: Chocolate, Berries, Coconut, Banana, Coffee and Vanilla.
I love YFood's Ready to Drink product, particularly due to the consistency, texture and taste. Similarly, the YFood powder is outstanding in terms of taste, particularly the Chocolate. Honestly, it is worth trying just for the taste.
My issues are not with the taste; but with the ingredients. YFood has chosen to go for a formula that resembles the RTD (thus my high expectations on the taste); but that nutritionally is weaker than the competitors. Still, it will provide you all the nutrients that your body needs, and it is a much healthier alternative to most fast food/breakfast options.
What I like
1. Very similar to the RTD. This is a pro and a con. In one hand, YFood lovers will now have the chance to enjoy a similar experience at a much more affordable price. The powder is still high in protein, it is heavily based on milk and has no new ingredients.
2. 3 flavours from the get go. Plus, they offer you with all the flavours that you are familiar with: Berry, Vanilla and Chocolate.
3. Milk protein, but lactose free shake. In a market where more and more products are vegan, having non-vegan options is great. Milk protein is a high quality source and will provide you with everything that your body requires.
4. One of the best tasting shakes. The chocolate flavour is sublime; milky, frosty and super tasty. It is a pleasure to drink. The vanilla flavour is also very sweet and enjoyable. Only the Berry flavour is a bit of a letdown.
What I dislike
1. Similarities with RTD hurt nutrition. RTDs are limited in what ingredients they can use; thus they tend to be nutritionally weaker than the powders. When you choose to base your powder on the RTD and don't change the ingredients; you are inherently damaging the nutritional aspect.
2. High in sugars and maltodextrin. There is no added sugars and most of these come from milk. However, lactose free milk has higher glycaemic index than regular milk; and maltodextrin has also a high GI.
3. No discounts. As a customer, I love having the option to subscribe or buy in bulk to get a better deal. So far, YFood powder has no discounts to make use of.
Improvements
1. More complex carbs. I know this will not happen, since it would likely affect both the flavour and the texture of the shake. Nevertheless, I hope to see a YFood powder that has a bigger focus on nutrition
2. Bulk discounts or subscription option.
3. Improve the Berry flavour. Currently, it is the weakest of the three by a mile. I hope they make it stronger.
I will start by saying that they have been one of the most surprising meal replacements that I've tried over the last year. Despite the fact that I think Alpine Chocolate is much better than the other two, Vanilla is very tasty too. Only Berry falls a little short, with a prominent milk flavour and what it feels a weak berry flavouring on top.
These are the rankings for the individual YFood Powder flavours:
Chocolate: 10/10.
Vanilla: 8.5/10.
Berry: 6/10.
The reason why I enjoyed chocolate so much was because it reminded me of cold Nesquik shakes. A taste of my childhood that I hold in high regard.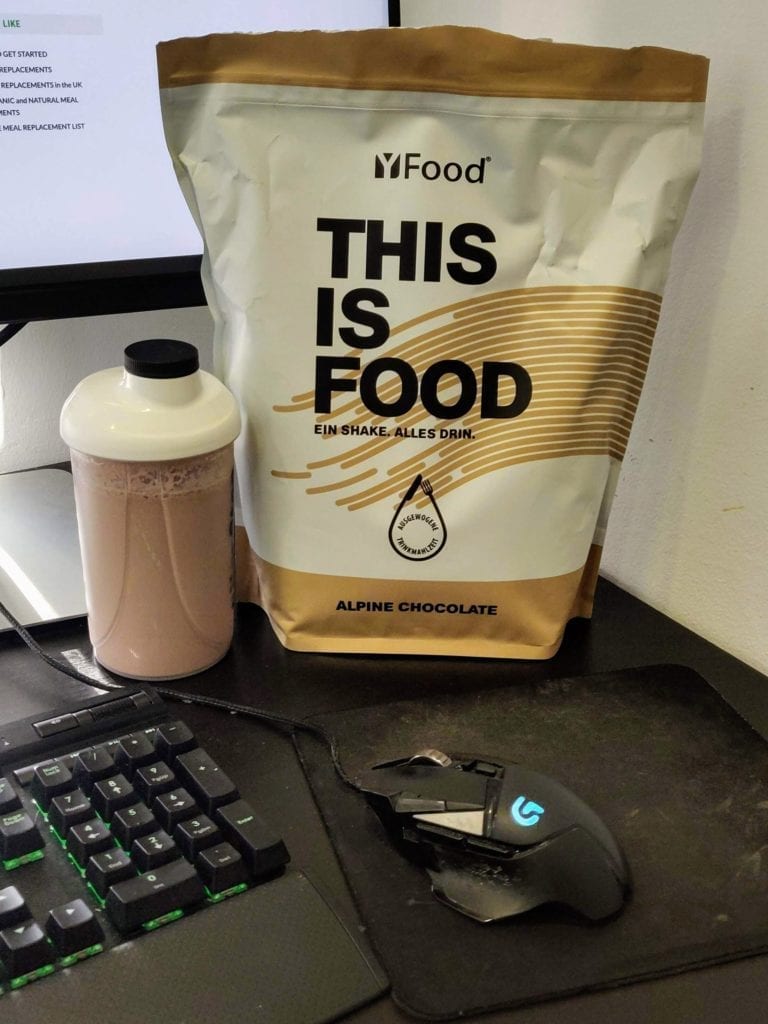 Undoubtedly, this is a shake based on milk, so much so, that it creates that characteristic foam you get when you shake milk. The texture is thin and there is no hint of powder left. The taste, as stated above, is of that of a homemade chocolate drink (milk-based). The sweetness and the chocolate flavour are the mot noticeable features.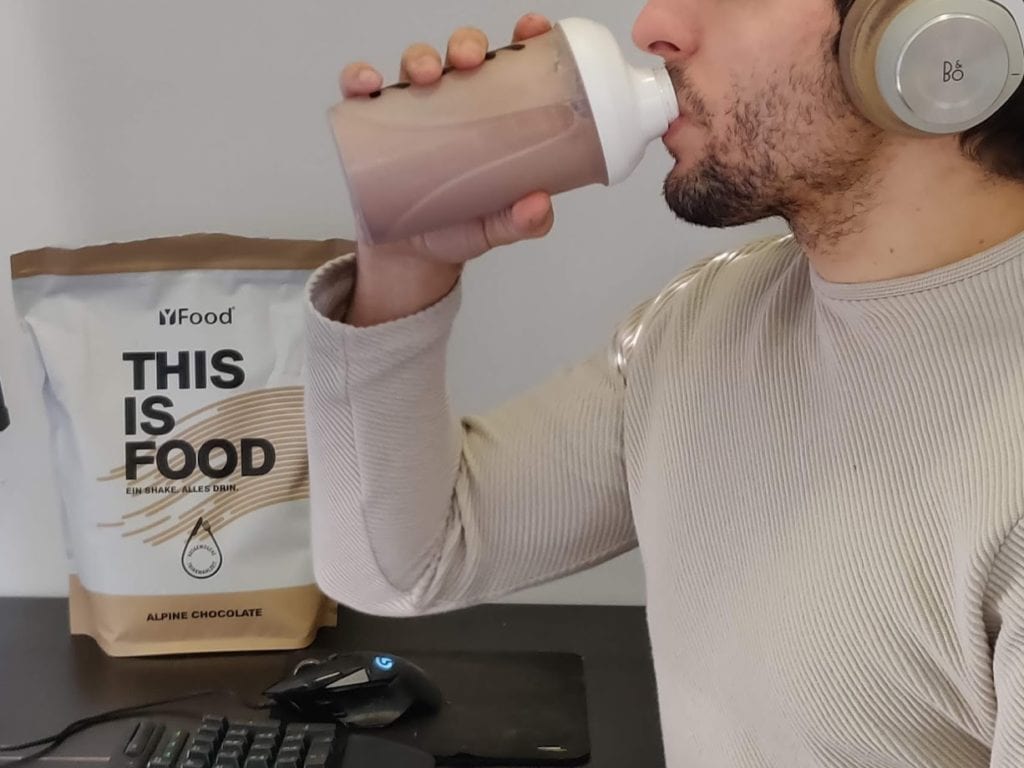 My only criticism is that it's too easy to drink. You can gulp the 350ml and feel like you've eaten nothing. Only after a while you feel satisfied.
Tip: Mix it with 350ml instead of the recommended 300ml (per 85g serving).
% of Energy from Each Macronutrient
Carbs 35%
Prot 26%
Fats 39%
Carbohydrates
The carbohydrate sources are very similar to the YFood RTD; which relies heavily on milk and maltodextrin. On top of that they add some inulin and gluten free-oat fibers as source of, indeed, fibers.
Taking this into account, my main issue is the use of maltodextrin. While the objective of it is clear -to keep the shake smooth-; it increases the GI of the shake unnecessarily and offers nothing but pure energy. Despite the fact that this shouldn't be a major issue (low amount of carbs and high fiber); it is not the healthiest option.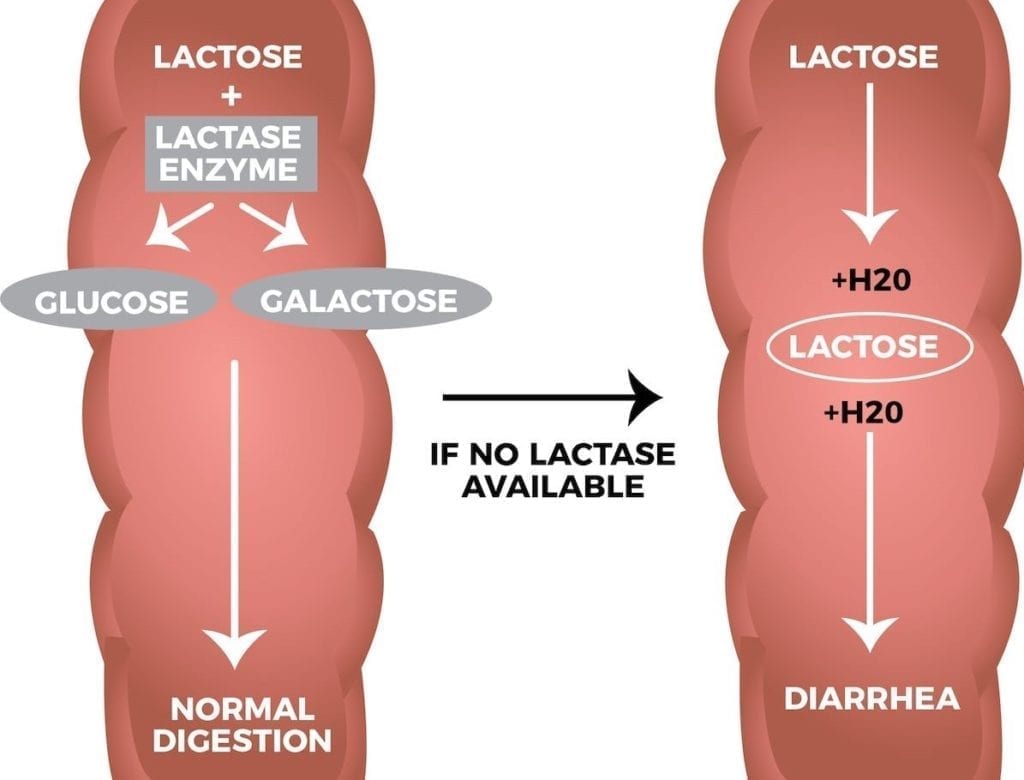 Protein
Just like on the RTD, YFood opts for milk protein; which is one of the best protein sources out there (unless you are a vegan). I covered the reasons why milk protein is great in the recent Liquid Meal review; but in short, it offers high quality amino acid profile.
Plus, it has both slow and fast absorbing protein. While whey protein might be better following exercise due to the higher absorption rate; milk also contains casein (~80%) which has further health benefits.
With 26g per 400kcal, it means that YFood powder is one of the best meal replacements to take around exercise; particularly if you are following a muscle gain goal.
Fats
One of the most complex aspects of YFood powder is the fat profile. I say so because besides the sunflower oil and canola oil; they also add coconut milk, to provide you with some medium chain triglycerides (source of the saturated fats).
Starting with sunflower oil and canola; this is a very usual pair. The reason for this is the balance between monounsaturated and polyunsaturated fatty acids. Canola oil is a good source for omega-3; which are some of the most essential fatty acids.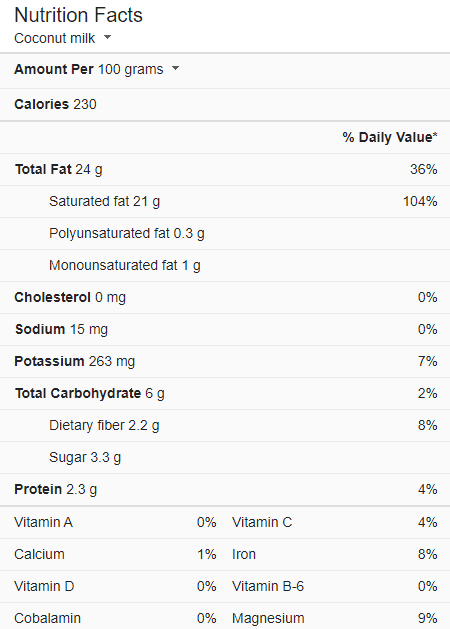 As mentioned above, coconut milk is a little more surprising. For once, it gives the shake a distinctive flavour; and on top of that it adds the amount of saturated fatty acids in the shake. However, these are partially MCTs which the body can burn more effectively for energy.
Allergens
YFood powder contains milk (lactose free) and oat fiber (gluten free).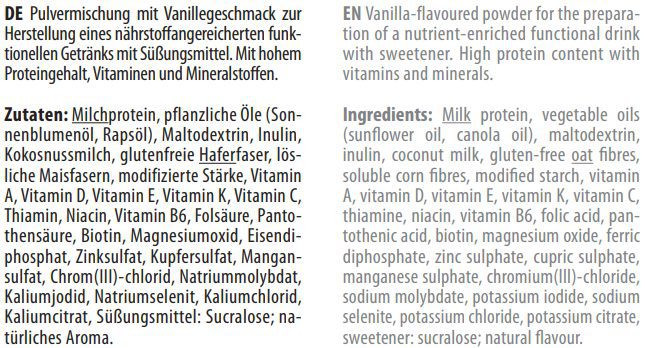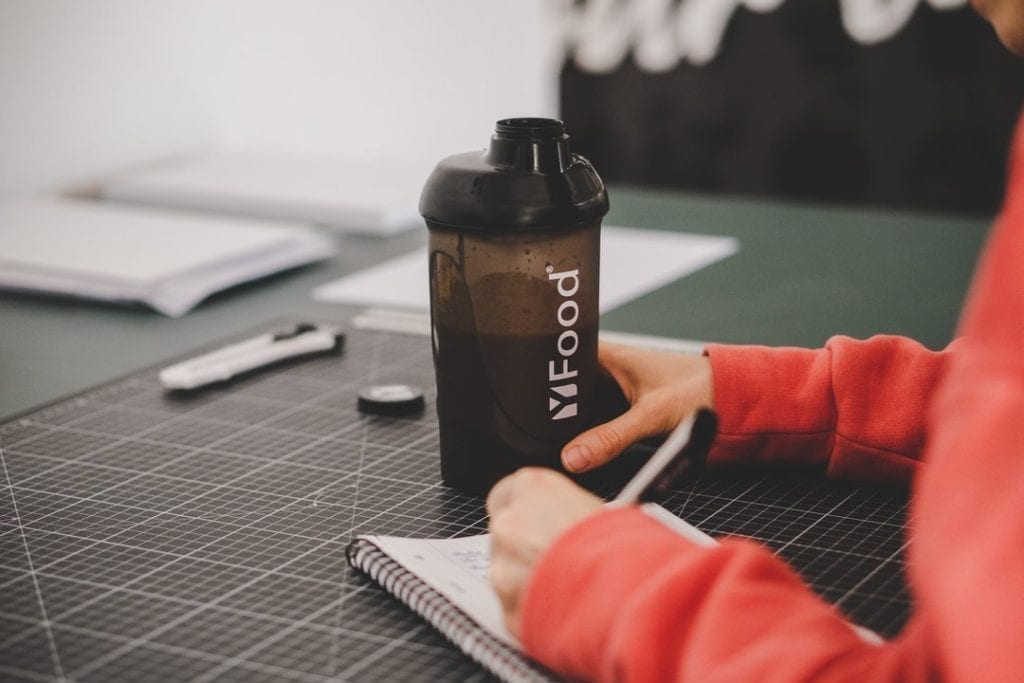 Let's see how the powder version of YFood compares to some other meal replacements in the market. Will it beat the best shakes?
For many the option will be between the RTD and the powder. Is it worth for you to change?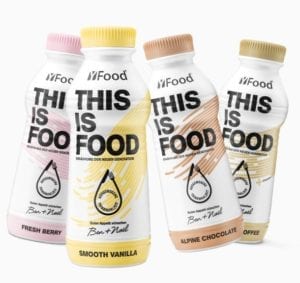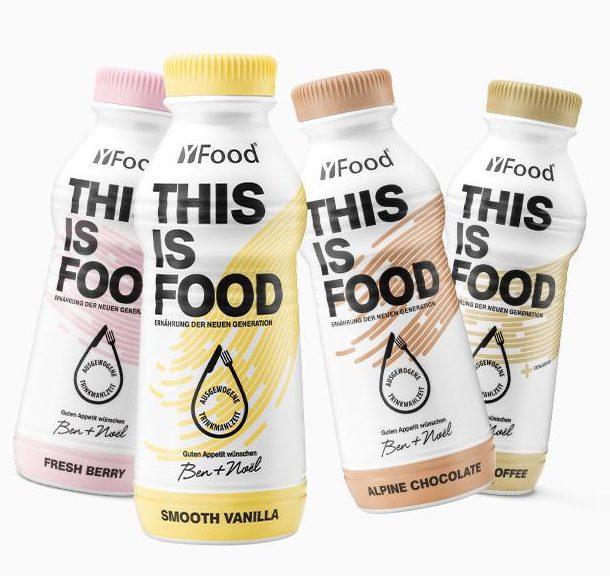 Flavours
YFood Powder: Chocolate, Berries and Vanilla.
YFood RTD: Chocolate, Vanilla, Berry, Coffee, Coconut and Banana.
Price
Price

YFood Powder

YFood RTD

EU (€)
per 400 (expensive)
1.76
2.80
per 400 (cheapest)
1.76
2.34
Taste
I cannot comment on the taste of the powder yet, since I have not had the change to try it. However, I can safely say that the RTD is among the tastiest meal replacements I have tried.
Another thing in favour of the RTD will be the texture. It is impossible to achieve the same smoothness when mixing by hand in a shaker (or a home blender). The thick and smooth of the YFood RTD will not be achieved by the powder.
Thus, I will say that the RTD will most likely taste better than the powder.
Nutrition
| | | | | |
| --- | --- | --- | --- | --- |
| per serving | YFood Powder | RI (%) | YFood RTD | RI (%) |
| Energy (C/P/F) | 35/26/39 | – | 31/28/41 | – |
| Energy (kCal) | 400 | 20 | 500 | 25 |
| Fats (g) | 18.0 | 26 | 22.0 | 31 |
| Saturated (g) | 2.4 | 12 | 4.5 | 23 |
| Carbs (g) | 30.0 | 12 | 38.0 | 15 |
| Sugars (g) | 15.0 | 17 | 22.0 | 24 |
| Fiber (g) | 6.9 | 35 | 6.0 | 30 |
| Protein (g) | 26.0 | 51 | 33.5 | 67 |
| Salt (g) | 0.5 | 9 | 0.6 | 9 |
What Should I Buy?
Do you want the tastiest shake that you can have? Then go for the YFood RTD. Are you on a budget? Then, you might want to purchase the powder. Simple.
---
Mana is a Czech brand that has very popular ready to drink and powder products. The formula, however, is is different to YFood's and more similar to Soylents; with soy protein and a vegan mix.
Flavours
YFood Powder: Chocolate, Berries and Vanilla.
Mana: Dream (Cacao), Love (Berries), Sunlight (Tropical), Original (Neutral-Vanilla).
Price
Price

YFood Powder

Mana Powder

EU (€)
per 400 (expensive)
1.76
1.77
per 400 (cheapest)
1.76
1.44
Mana Origin is cheaper than the other flavours.
Taste
Mana's best flavour, surprisingly, is Origin or the "Neutral" one. The reason for that is because the others have very weak flavours that have room for improvement. Thus, I suspect that YFood will be better for those looking for sweet and strong shakes.
Nutrition
| | | | | |
| --- | --- | --- | --- | --- |
| per serving | YFood Powder | RI (%) | Mana Powder | RI (%) |
| Energy (C/P/F) | 35/26/39 | – | 35/21/44 | – |
| Energy (kCal) | 400 | 20 | 400 | 20 |
| Fats (g) | 18.0 | 26 | 19.0 | 17 |
| Saturated (g) | 2.4 | 12 | 2.0 | 10 |
| Carbs (g) | 30.0 | 12 | 33.6 | 13 |
| Sugars (g) | 15.0 | 17 | 22.0 | 24 |
| Fiber (g) | 6.9 | 35 | 6.7 | 33 |
| Protein (g) | 26.0 | 51 | 20.4 | 41 |
| Salt (g) | 0.5 | 9 | 0.9 | 15 |
Remember that Mana Powder is vegan, and uses soy protein isolate as source for protein as opposed to whey.
What Should I Buy?
If you are vegan you have no choice but to go for Mana Powder. The Czech company has also more flavours, but only one is very good in my opinion. YFood has some extra protein, so it might be more fitting for active people.
---
Huel is the biggest complete food manufacturer that produces both powder and ready to drink products. Ironically, YFood RTD was one of my favourite Huel alternatives for ready to drink options. So will the powder also be a good buy?
Flavours
YFood Powder: Chocolate, Berries and Vanilla.
Huel Powder: Original, Vanilla, Chocolate, Unflavoured & Unsweetened, Coffee, Berries, Mint Chocolate and Banana.
Price
Price

YFood Powder

Huel Powder

UK (£)
per 400 (expensive)
1.52
1.28
per 400 (cheapest)
1.52
1.16
EU (€)
per 400 (expensive)
1.76
1.72
per 400 (cheapest)
1.76
1.54
The pricing for Huel in the UK is cheaper than the rest of Europe.
Taste
As I am yet to try YFood's, I'll comment on Huel shakes. These tend to be gritty, very oaty and with mild sweetness profile. The German shake will definitely be thinner (no oats) and likely more sweet.
Nutrition
| | | | | |
| --- | --- | --- | --- | --- |
| per serving | YFood Powder | RI (%) | Huel Powder | RI (%) |
| Energy (C/P/F) | 35/26/39 | – | 40/30/30 | – |
| Energy (kCal) | 400 | 20 | 400 | 20 |
| Fats (g) | 18.0 | 26 | 13.1 | 19 |
| Saturated (g) | 2.4 | 12 | 2.3 | 12 |
| Carbs (g) | 30.0 | 12 | 37.1 | 14 |
| Sugars (g) | 15.0 | 17 | 1.2 | 2 |
| Fiber (g) | 6.9 | 35 | 7.7 | 38.5 |
| Protein (g) | 26.0 | 52 | 29.5 | 60 |
| Salt (g) | 0.5 | 9 | 0.7 | 11 |
Huel is a vegan shake that uses a mixture of pea and rice protein, together with oats (for carbs), plus sunflower and canola oil (fats). Overall, I would say Huel's nutritional profile is better, since it has less sugars, less processed ingredients and a great fatty acid balance with plenty of omega-3.
What Should I Buy?
Huel Powder will have to be your choice if you are vegan. Otherwise, it will depend on your usage and what you value better. For heavy users, I would recommend Huel for being better balanced. For more occasional (once a day or less) users that perhaps value taste, YFood might be the more appealing option.
---
Other Powders and Alternatives
You can always browse the archive of reviews that I have; but I would recommend you starting by checking the best meal replacement shakes selections.
Is YFood Powder vegan?
No, YFood powder contains milk; thus is not a vegan friendly product.


Can I only consume YFood Powder?
In theory, you will be able to survive only drinking YFood Powder shakes; however, I would advise against doing so. Not only because a balanced and varied diet is beneficial; but also because it is particularly high in sugars.


Is YFood Powder gluten-free?
Yes, there is no gluten in YFood Powder.


I'm lactose intolerant. Can I have YFood Powder?
Yes, YFood powder is lactose free.


Is YFood available in the US?
Unfortunately the German brand is not available in the US yet, and there are no indications that they will be any time soon. Instead, I recommend you checking Soylent or Huel.


---
Verdict
YFood powder is the ideal meal replacement shake for those who consider taste the most important factor. There are very very few powders that taste as good as YFood's. One of my favourite shakes, without a doubt.
For those who already consume YFood RTDs, the powder will offer them a cheaper alternative to consume a very similar product. While the texture and consistency will be different; the taste should be pretty similar.
On the other hand, as stated throughout the YFood Powder review, my main issues are the ingredients chosen. particularly the presence of maltodextrin and other highly processed ingredients.
In summary, the German brand seems to have chosen taste and texture over nutrition. And that is fine, however, it means that I would not use it in a daily basis; but rather as a "fun meal".
YFood Powder
€1.76/400kcal
Pros
Available in 6 flavours.
Very similar formula to the RTD.
26g of milk protein per serving.
Incredibly tasty. Particularly, Chocolate flavour tastes amazing. You'll always want more.
Cons
Contains maltodextrin.
Very high on sugars (naturally ocurring).
Not the most filling shake.
Not all flavours are as delicious as Chocolate (looking at you Berry).