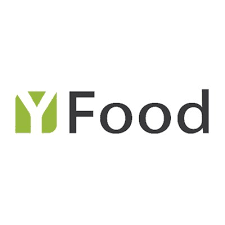 YFood is a no-soy, no-gluten, no-lactose ready to drink meal replacement manufacturer. Their product distinguishes itself for being protein heavy, ideal to fuel your exercise. On top of that, the taste of YFood shakes is excellent. Before, they used to only offer milk based shakes, but recently they have launched a plant based alternative. I'll discuss all the details of both, in this YFood RTD review.
YFood is a nice breeze of fresh air in the European RTD market dominated by soy based products. Not only it is offering a great protein content and quality; but also offers a hypoallergenic product that will help many people. Great product that has expanded the flavour range during the last year, while still holding the throne of the best tasting RTD that I have ever tried.
What We like
Hypoallergenic, and no soy.
Milk based protein and 33g per shake.
Taste.
Free shipping with 12 bottles.
Taster Pack.
I will repeat it various times during the review, but YFoods distinguishing factor is the concious choice of going for milk based protein (even if it is lactose free); whereas, the rest of the market is going for soy and/or vegan shakes. I personally think casein and whey are superior to many of the other protein choices.
It is true that YFood "only" offers four flavours, one which contains 100mg of caffeine (pretty good). However, each one of this shakes is top quality, milkshake like and with a distictive flavour. Arguably, the best tasting ready to drink shake in Europe. Thumbs up.
Another positive is how easy is to be elegible for free shipping. You only need to purchase 2 packages, 12 bottles (about €40) in order to get shipping at no cost in Europe.
Besides, the Taster pack offers you the opportunity to try each one of the flavours. 4 bottles (one each) for €10. However, it will not allow you to buy any other products with it. I think it would be better if it were 8 bottles (two each), but it is true that this way it is really easy to buy it. They problem is that the shipping will cost you as much as the pack.
What We dislike
Website is lacking pages; such as, Nutrition.
Sunflower oil is not high oleic.
No information about omega-3/6 ratio or PUFA and MUFA.
Price.
Acesulfame-K.
Something I expect from every meal replacement brand is a competent nutrition section in their website. A page, where they can explain the customer what ingredients their product has, how much of each macro does their product contain, and why they chose to do it that way. YFood needs a page like that one, because currently there is information missing, and I do not feel fully confident purchasing from them.
From that lack of information, arises my questions about the omega-3/6 ratio or PUFA and MUFA quantities, so I can evaluate how they can fit on my own diet. For a beginner, it is not much to worry about and you kind of need to trust the company has made the right decisions. But for an advance user (more so than myself), things like this are what make them choose between one brand or the other.
On a different topic, the product delivery can also improve. I belive RTD products should come in bigger sizes that can be stored in the fridge, just like milk, so we can refill whenever we need a meal.
Following with the product, I will mention the price, but not criticise it too much. Yes, you need to pay more for it, but in a market where I have seen formula changes to cut out protein (the most expensive part) and cut costs, I must say I am willing to pay a little extra. The customer should be concerned about quality, as well as, price.
Finally, I will briefly mention acesulfame-K. I do consume drinks with artificial sweeteners regularly, perhaps more than I should; so I am not the biggest hater. However, I do feel people should be aware of the concerns towards this sweetener (then again, there are concerns for almost anything).
Improvements
Nutrition page and more information.
Product in different sizes for storage purposes.
Improve availability in stores.
First and foremost is the clarity and availability of information. I want the consumer to be able to make an informed decision, as well as, understand the phillosophy behind the brand. For that reason, I find it necessary to have a fairly detailed nutrition page explaining those.
Aside from that, I would like to see some other product sizes from YFood. Not new products or flavours (which would be awesome), but more sizes so they are convenient to people in different scenarios. If you are going for simplicity, offer simple choices.
I think the Taster Pack needs improving, because it is not very feasible to pay €10 for the product and €7 for the shipping. I think that within Germany this will be better, but to the rest of Europe, it is just too expensive.
For instance, buying YFood is already fairly simple, using both Amazon and their website. However, buying them directly from the stores would make it even simpler. This is a huge logistic problem, taking into account the European borders, but could swing the tides to crown the EU RTD king.
The potential is certainly there. A very strong product, a clear idea and a great team behind it. Now the execution needs to be good. I will be looking at you, YFood.
What PRODUCTS does YFood offer?
YFood started as ready-to-drink meal replacements only company. However, after a successful run at the German Shark's Tank and a round of funding, they have expanded their offering to a vegan RTD, Powder and Bars, beside the original milk-based RTD.

Yfood 500ml RTD
Meal Replacement
Ready-to-drink
495kcal/meal
28P/31C/41F % of Energy from
22g of sugars/4.5g of Saturated Fats per serving
No subscription: €3.49
With subscription: €3.02
Dairy (but no lactose), Caffeine*
---

Yfood 330ml RTD
Meal Replacement
Ready-to-drink
330kcal/meal
28P/31C/41F % of Energy from
14.5g of sugars/3g of Saturated Fats per serving
No subscription: €2.99
With subscription: €2.69
Dairy (but no lactose), Caffeine*
---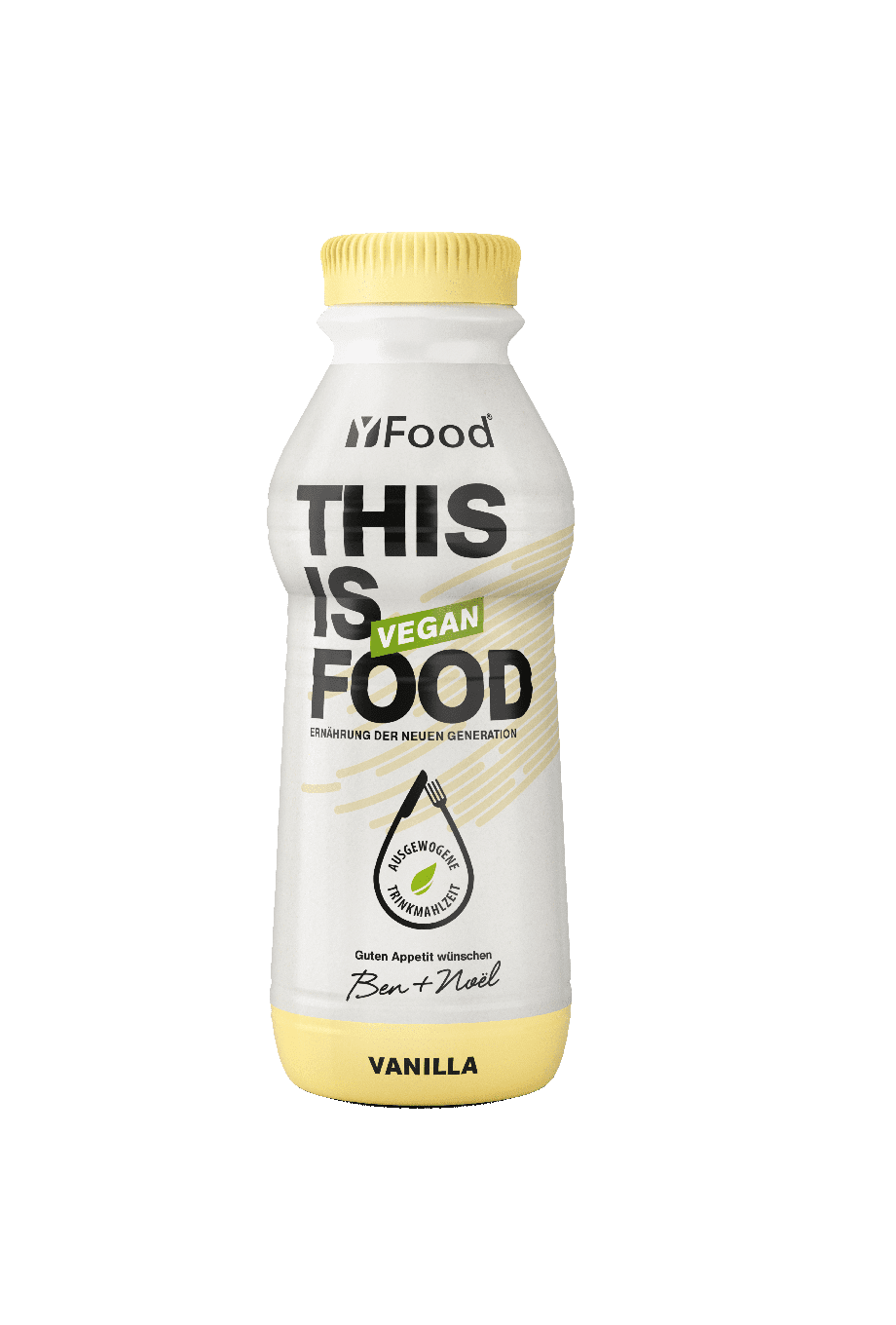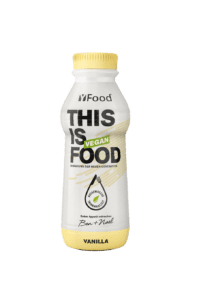 YFood RTD Vegan
Meal Replacement
Ready-to-drink
500kcal/meal
20P/47C/43F % of Energy from
4.2g of sugars/1.8g of Saturated Fats per serving
No subscription: €3.99
With subscription: Not available
Allergens: Soy
---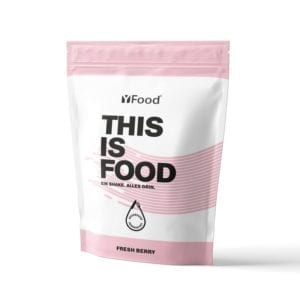 Meal Replacement
Powder
400kcal/meal
26P/35C/39F % of Energy from
15g of sugars/2.4g of Saturated Fats per serving
No subscription: €1.76
With subscription: Not available
Allergens: Milk
---
Meal Replacement
Bar
250kcal/meal
37P/31C/32F % of Energy from
3.1g of sugars/4.6g of Saturated Fats per serving
No subscription: €2.92/bar
With subscription: Not available
Allergens: Milk, Soy
---
For YFood Bars and YFood Powder, I have made a separate review where you can see all the details of each product.
Brief YFood RTD Review
YFood RTDs come only in two sizes, 500ml and 330ml. The first will give you about 1/4th of your daily needs, including 500kcal, 22g of fat, 4.5g of saturated fats, 38g of carbs, 22g of sugars, 33.5 g of protein and 6 g of fiber. All products are suitable for vegetarians, but not for vegans since they contain lactose-free milk.
The 330ml version will give you 330kcal, 14.5g of fat, 2.9g of saturated fats (15%), 25.4g of carbs (9.7%), 14.5g of sugars (16.1%), 22.1g of protein (44%) and 4.95g of fiber (30%). As well as, 1/6 of the daily needed vitamins and minerals.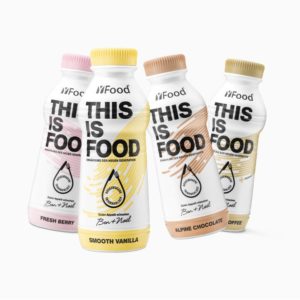 There are currently 5 different flavours: Chocolate, Banana. Vanilla, Berries, and Coffee. This last one contains 100mg of caffeine. One good thing about YFood is that all products are priced equally, and they do not charge a premium for things like caffeine. Each bottle (500ml) is €3.49, which is above other similar products like Saturo, Plenny Drink or Mana. The smaller bottle is €2.99 without subscription
The reason for this premium is likely the fact that YFood is gluten free, soy free, without any added sugars and lactose free. This is, a lot more friendly with people with stomach problems. Unlike Saturo and Mana, which have soy based protein, also offers a better taste without the soy taste in the background.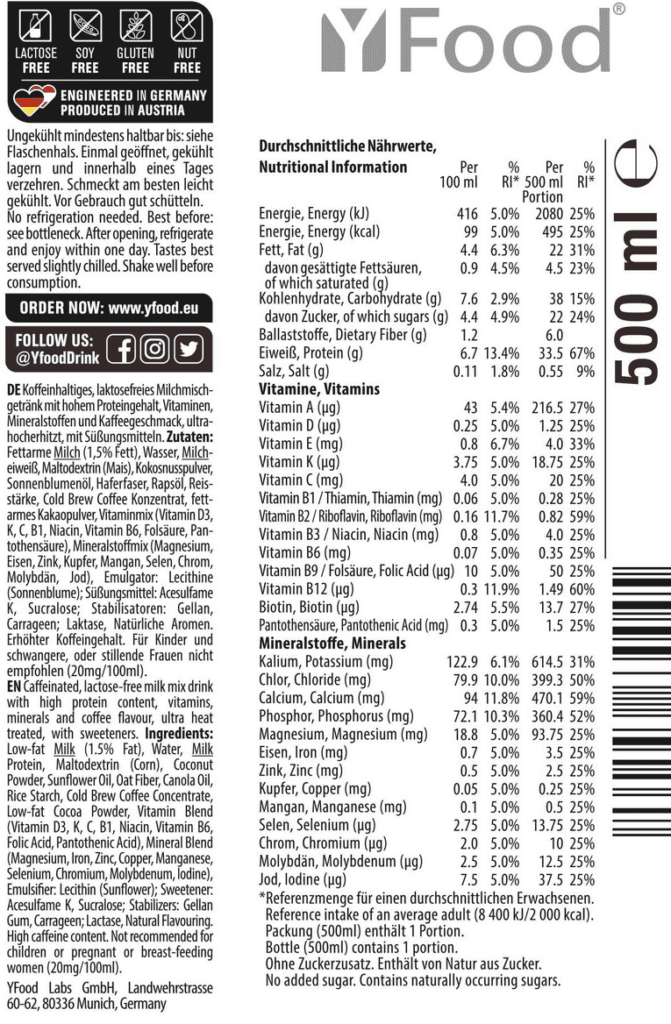 Taster Bundle
The taster bundle or the trial pack contains 4 YFood (Original) RTDs and 2 of the new YFood Bars. The flavours for the RTD are Smooth Vanilla, Alpine Chocolate, Fresh Berry, and Cold Brew Coffee.
For €19.95 this is a good way to start with YFood.
YFood is a fairly interesting shake, as far as nutritionally is concerned. It is a quite hypoallergenic product: lactose free, gluten free, soy free and nut free. In fact, they use lactose-free low fat milk and protein to make the shakes. This is a curious option, since many brands opt to go for vegan protein (Saturo, Huel), while YFood has made a conscious effort to get milk sourced protein. I applaud this decision (sorry vegans) due to the high quality profile of both casein and whey.
Besides, it has an energy split of 28P/31C/41F. It is a high fat low carb recipie, with a significant amount of protein (33g per 500kcal), even if they use low fat milk. Furthermore, a big part of carbs is comprised by sugars, despite the fact that YFood has no added sugars.
There are other high fat shakes, like Saturo, Soylent Drink or keto shakes, such as, Sated. The first two are based on soy, so they will have a different taste and protein profile than YFood.

Energy
Each YFood bottle is designed to provide you with a quarter of your daily energy needs, 500kcal (based on a 2,000kcal diet). Most of the energy comes from fats, 44%, while not inducing to ketosis. Only 31% of the energy comes from carbohydrates. This numbers are higher and lower, respectively, than the currently recommended by the ESDA, USHH and WHO (among others). The AMDR for fats is 20-35% and for carbohydrates 45-65%.
By no means, this means YFood is unhealthy. These recommendations are general guidelines. Very specific diets like HFLC, Keto or paleo can work equally, they are just harder to follow.

Fats
In a Yfood bottle (500ml):
Total Fats: 22g. 31.4% of the DRI.
Saturated Fats: 4.5g. 22.5% of DRI.
Omega-3: No info yet
Omega-6: No info yet.
First, I must state, that it is a bit disappoing the lack of clear information on the PUFA, MUFA and omega values in YFood (at least easilly accessible).
Regarding to the main fat sources, they are sunflower oil, coconut powder and canola oil. Sunflower oil is really high in omega 6 fats (70/1 ratio with omega-3) mostly composed by linoleic acid. This fatty acid is usually really high in polyunsaturated fat. While, sunflower oil is a common fat source, it is often the high oleic version, which is used (higher omega-9 content).
In fact, sunflower oil often is paired with canola oil to increase the amount of omega-3s in the shake. The ideal ratio of omega-3/6 is between 1 and 1/3. I cannot ensure until I know the exact amounts, but I would assume YFood might be close to that.
Lastly, there is coconut oil. One of the main drawbacks of this fat source is its high saturated fat content. However, it is also rich in medium-chain triglycerides (MCTs), which are linked to possitive health effects and endurance exercise benefits. However, it must be noted that cocunut oil raises low-density lipoprotein cholesterol (LDL), which some people might have to watch out for.
Carbs
Yfood (500ml).
Carbohydrates in YFood only provide 30% of the daily energy intake. With 38g per shake, you would get a total of 152g. This falls short from the 260g recommended in a 2,000kcal diet.
Total Carbs: 38g (14.6% of RI).
Sugars: 22g (24.4% of UL).
Fiber: 6g (30% of RI).
Most of the carbohydrates come from maltodextrin, a polysaccharide with high glycemic index, due to its fast breakdown into glucose and noticeable effect in blood sugar level. Nevertheless, even if the carbohydrates are high GI, I expect the overall effect of the shake in blood sugar levels not to be as sudden. This is due to the total amount of fats, that should difficult the digestion of these carbs.
YFood claims that has no added sugars (instead using sweeteners), but it is still high on sugars. In fact, the total amount of sugars is just under the upper level established by the ESFA. While not particularly worrying on its own, it is something to look out for in the rest of your diet, if you are prone to consume sugary drinks or high sugar meals (often hidden sugars). While the WHO has recommended avoiding sugars and sugars have been linked to obesity, the validity of the guidelines is currently under scrutiny (Sluik D et al.,2016)
Regarding the fiber content, most of it comes from gluten free oat fiber. It is almost entire insoluble fiber that helps you with your stomach flow.
Protein
Yfood (500ml).
Perhaps, one of the most interesting nutritional choices by YFood was done in the protein department.
For once, each bottle is packed with 33.5g of protein (67% of RI), for a total of 134g. This would be about 1.6g/kg of bodyweight for a 80kg adult, which is fairly optimal for muscle growth. For a 60kg adult, it would be about 2.2g/kg of bodyweight, which is in the upper limits of what the body is able to use for anabolic purposes. This means, YFood is an ideal meal replacement for athletes and gym goers.
Secondly, and perhaps most importantly, is the concious choice of sticking with milk based protein sources (even if they offer a lactose free product). While some plant-based protein (especially blends) have been found to be almost as effective as whey protein for muscle growth and recovery; whey protein and casein are still regarded as the better sources. This is because some studies have found whey protein to be faster digested and had a bigger stimulatory response than soy, particularly after resistance training (Phillips et al., 2009; Tang et al., 1985).
Both whey protein and caseine have a very balance amino acid profile, rich in EAA and BCAAs. Particularly, Leucine, which is benefitial for muscle protein synthesis; and keeping lean mass in the elderly. It is noteworthy too, that both are digested differently, whey being digested faster, and hence complement each other nicely.
Micronutrients
YFood ready-to-drink shakes do a good job providing you the required vitamins and minerals. You will get at least 25% of the micros you need per shake. Only Vitamin B2, Vitamin B12, Chloride (50%), Phosphorus (52%) and Calcium (59%) will be significantly above 25%.
In fact, YFood might be a good way to reinforce your calcium levels, as some other shakes struggle to give you the DRI.
Allergens
As mentioned priorly, YFood is a fairly hypoallergenic product containing NO soy, NO gluten, NO lactose and NO nuts. Milk (without lactose) is the only allergen mentioned in YFood labels.
Sweeteners
I do not often stop to mention the sweeteners, even though some of you might find it important. YFood has choosen to use sweeteners instead of adding sugar for the taste. As such it contains Acesulfame-K and Sucralose.
Even though, both have been declared safe for human consumption, there is a lot that is not understood about how these affect the gut biome and contribute to gut inflamation (e.g. acesulfame-K). As such, the current scientific position is that better understanding of their roles is needed, and that potential link with cancer is weak in human studies.
More about Nutrition
Unfortunately, YFood does not currently have a dedicated nutrition page where you can do your research. For more information about nutrition, you can always visit the Resources page.
Nutrition Summary
YFood is an RTD with high fat content, but low in carbohydrates. Unfortunately, there is no much information about the omega-3/6 ratios and PUFA and MUFA contents. Besides, YFood is really rich in protein, this coming from whey and casein, some of the greatest protein sources. One thing to keep an eye on would be sugars, as YFood is almost in the UL. On the other hand, you will get 25% of every vitamin and mineral per each shake, and considerable amounts of calcium. Thus it might be a good way to supplement your diet. As a final note, I want to remember that Yfood does contain acesulfame-K and sucralose.
Overall, I am fairly pleased with the composition YFood shakes offer, while I hope to get more clarifications on the fat anatomy.
This is another German brand (like Runtime, Bertrand or Trinkkost). Well, not just any other German brand. YFood is located in Munich and was born from the hands of Benjamin Kremer and Noel Bollman. It is trying to compete with another germanic brand, Saturo, among others, to establish within the European RTD market.
This market has been historically weaker than in the US, where Soylent has been providing RTDs for few years now. However, even the biggest European brands, namely, Huel and Jimmyjoy, are jumping into the RTD hype and launching their own products soon.
More About the Founders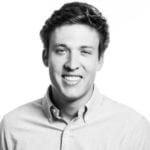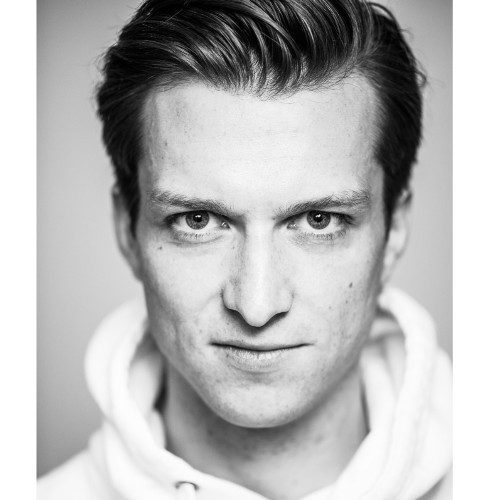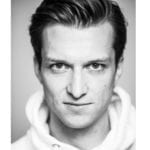 Noel Bollman is a Hardvard Economics and Computer Science graduate, with a career in investment banking for some of the best German banks and international companies.
Benjamin Kremer studied BSc Business Administration in the University of Mannheim and has a MSc in Management by the London Business School. Prior to starting YFood, he had several analyst jobs, including in a job in Goldman Sachs.
Thus, it is clear that both are very seasoned persons, who strive for excellence and success. Certainly a good backbone to have in any company.
YFood's Packaging
My main issue with RTDs is that they create more waste and require more space for storage (fairly big issue if you live in a flat).
As for the first, YFood's bottles are all recyclable. However, this process is energy consuming and expensive. Especially, if you compare to the minimal waste some powder meal replacements create (such as Huel). Therefore, despite the fact that YFood's model is based in convenience and comodity, I woul like to see better solutions to this problem, such as:
Develop a powder product.
Distribute with glass bottles in local shops (Germany, Austria) that can be returned and re-used.
Perhaps develop a bigger product that could be stored in the fridge for multiple uses, like milk.
Speaking of developing different sizes, I praised Saturo for having 330ml and 500ml sizes of the same product. Only just recently has YFood also adapted this model. Up until now, they used to only offer the 500ml model. I believe this to be a great move.
Regarding my second complaint, about RTD storage, this might be a real issue for some. One solution could be a subscription that allows you 14-day redelivery, instead of full 30 days, so you do not need to order as much. Or offer bigger bottles for subscription-based customers, so they need less surface area.
The shell life is about 12 months. However, once it is open I would recommend consuming in one or maximum two days.
Shipping and Return Policy
YFood is only available within Europe. Bottles come on packs of 6 (8 if you order the 330ml version), and if you order 12 bottles (~€40) you will be elegible for free shipping. Really good deal and one of the easiest free shippings to get.
You will get your YFood in your house within 2-5 days across all the EU, except in Switzerland, where you might have to wait up to 7 days.
Subscription
YFood offers a 10% off subscription program, which is fairly standard in the industry. If you are planning to consume YFood regularly, this is strongly advise, since it has a higher price tag than other RTD products.
How do I get started with YFood?
You can buy YFood in from their own website and from Amazon. However, the choice on the second option will be more limited and might not be available in certain countries. For instance, you can only buy 12-pack of chocolate flavour YFood from the UK amazon. For that reason, I always recommend to go to the original YFood shop (website).
If this is your first meal replacement, you might want to check the how to start with meal replacement guide. Here is a quick rundown of how to get started with YFood, anyway:
Learn how many calories you need a day. If possible inform yourself about nutrition. You can use apps like MyFitnessPal to track your calories and help you with your daily needs.
Purchase YFood using the €10 OFF voucher Latestfuels provides. I would recommend starting with the Taster pack (if you live in Germany). If not 2 packs (to get the free shipping) of the flavours you suspect you will like the most. E.g. chocolate and vanilla (my personal choices.
Enjoy your RTD shake whenever is the most convenient for you. I would recommend starting with a maximum of one a day.
Make sure you track your calories for the rest of the day, so you can have a rough idea of what else you can consume.
Now, get hooked in the convenience and experience YFood offers you.
Other things worth considering:
I strongly advise to track your calories if you are new to meal replacements.
You can always check our Deals section to get the best offers.
Do not continue taking if YFood causes you any adverse reactions.
Can I get YFood in the US?
No, the German manufacturer only sells in Europe currently.


Is YFood vegan?
The standard version of the RTD, the powder and the bars are not suitable for vegans, since they contain milk (lactose-free). However, YFood does sell a vegan version of their RTD.


Is YFood RTD gluten-free?
Yes, YFood's RTD is gluten free.


Where is YFood manufactured?
Even though the company is set in Munich, the manufacturing process occurs in Austria.


How does YFood taste?
I recommend you reading the tasting section; but in short it tastes like a flavoured milkshake. The Vegan RTD is slightly different to the milk-based ones.


YFood Powder or RTD, which one is better?
It's situational. For most, YFood Powder will be the more affordable option and better suited for daily use. If you are looking for something more portable, the RTD will do. YFood's RTD is the better tasting one, out of both as well.


Is it suitable for diabetics?
While I would assume YFood has low GI, it does contain maltodextrin and 22g of sugar that are very likely to spike your blood sugar. I would advise against consuming, before asking your doctor.


Why choose YFood RTD over other powder meal replacements?
YFood is hypoallergenic, thus will be drinkable by more people than most other complete food products. As any other ready-to-drink meal replacement, the strongest point YFood has is convenience. That paired with the high protein content, actually makes it ideal as a post-exercise meal (if you tend to workout at lunch time, for instance).


YFood vs other meal replacements
YFoods main competitors in the RTD market in Europe are: Saturo, Soylent (when it is released to EU), Plenny Drink (new), Huel RTD, Mana RTD, Feed.
Soylent is now out in the UK.
| | | |
| --- | --- | --- |
| | Soylent | YFood |
| From | USA | GER |
| Ships to | USA | EU |
| $/400kcal | $$ | $$$ |
| C/P/F | 38/19/43 | 31/28/41 |
| Allergen | Soy | Milk* |
| kCal/meal | 400 | 500 |
| Serv/day | 5 | 4 |
| Suitable | Vegan | Vegetarian |
| Flavours | 4* | 4 |
| Products | 3 | 2 |
Label:
Price per 400kcal without subscription:
$– Below $1.5 $1.5 = €1.3 = £1.15
$$- $1.5 to $3 $3 = €2.6 = £2.3
$$$– $3 to $5 $5 = €4.3 = £3.85
$$$$– over $5
Price, product range and flavours
YFood is the more expensive out of both (comparing with US Soylent prices), but not by much (20 euro cents). Unfortunately for YFood, Soylent also offers a wider array of products, with the option for a powdered version. Both offer caffeinated options for their ready-to-drink meal replacements.
However, Soylent has more flavours if we count the options you have in Soylent Cafe. As such, there is currently more to choose from in Soylent.
Nutrition
Nonetheless, more is not always better.
Soylent is a soy based product with a 38C/19P/43F split. As YFood, most of Soylent's energy comes from fats, but it has a significantly lower protein content. Plus, because it is a vegan product, Soylent uses soy protein, instead of whey (like YFood). Like I have discussed previously, I find the latter to be a more complete protein source.
This fact together, as well as, YFood having less allergens, are key turning points.
Brand image, Customer Service, Availability, Shipping: Soylent
Soylents US supremacy comes from being the first and having a strong follower base. Something, YFood does not have yet. Soylent also has a very interactive forum and subreddit, which YFood also lacks.
While YFood does offer good customer support, good subscription terms and good shipping options within Europe; so does Soylent in the US. Plus, both are available to buy in Amazon, while Soylent is easier to buy in the US.
I belive that YFood could compete with Soylent in Europe, but for now it is a couple of steps behind.
---
YFood vs Huel
I tend to compare every meal replacement to Huel, because they are the reference company.
| | | |
| --- | --- | --- |
| | Huel | YFood |
| From | UK | GER |
| Ships to | World | EU |
| $/400kcal | $$ | $$$ |
| C/P/F | 38/31/31 | 31/28/41 |
| Allergen | Gluten* | Milk |
| kCal/meal | 500 | 500 |
| Serv/day | 4 | 4 |
| Suitable | Vegan | Vegetarian |
| Flavours | 5* | 4 |
| Products | 3 | 2 |
Label:
Price per 400kcal without subscription:
$– Below $1.5 $1.5 = €1.3 = £1.15
$$- $1.5 to $3 $3 = €2.6 = £2.3
$$$– $3 to $5 $5 = €4.3 = £3.85
$$$$– over $5
Price, product range and flavours: Winner Huel
Huel is a monster company. They currently offer 3 variations of their powder version with different flavours, a granola based breakfast product and a meal replacement bar. Soon, they will launch their RTD shake, too. Thus, there is no competing against that variety with YFood.
They do not have to, since their focus is RTDs, but goes to show how much room for growth YFood has. For now, Huel takes the point.
Nutrition: Huel
One of the reason's why Huel has gotten so strong is due to their nutritional expertise. They have a very well balanced, well-researched product (that you can access in their nutrition pages).
Huel's formula is slightly more carb heavy than YFood's (38% vs 31%) and lower in fats (31% vs 41%). We find this easier to adapt for many. One thing I personally like better from YFood is the use of whey and casein; as opposed to a pea plus rice protein blend. Nutritionally, both have fairly good amino acid profiles, but I have found my best success with the first.
YFood is also richer in Calcium than Huel is, if you are somehow deficient.
Nevertheless, this is not enough to balance my bias towards Huel's nutritonal formula and macro split.
Brand image, Customer Service, Availability, Shipping: Huel
Because we are in another David vs Goliath scenario, Huel swipes YFood in this category. Big forums, good customer support, worldwide shipping, readily available… There is little to do for YFood, but to take good care of their customer base, so they can grow to challenge Huel or become a reference in the RTD market.
---
YFood vs Plenny Drink
| | | |
| --- | --- | --- |
| | Jimmyjoy | YFood |
| From | NED | GER |
| Ships to | World | EU |
| $/400kcal | $$ | $$$ |
| C/P/F | 54/13/33 | 31/28/41 |
| Allergen | Soy, Gluten | Milk* |
| kCal/meal | 400 | 500 |
| Serv/day | 5 | 4 |
| Suitable | Vegan | Vegetarian |
| Flavours | 1 | 4 |
| Products | 5 | 2 |
Label:
Price per 400kcal without subscription:
$– Below $1.5 $1.5 = €1.3 = £1.15
$$- $1.5 to $3 $3 = €2.6 = £2.3
$$$– $3 to $5 $5 = €4.3 = £3.85
$$$$– over $5
Price, product range and flavours: Draw
Plenny Drink is Jimmyjoys new RTD, which was launched no long ago. The price per bottle is €2.5 and provides 400kcal; but only comes in Vanilla flavour, at the moment. YFood is 30 euro cent more expensive; it is available in 4 different flavours, though. Therefore, RTD vs RTD probably YFood's offer is better.
However, Jimmyjoy is a bigger brand that also offers another 3 powdered products, Plenny Shake, Plenny Active, Plenny WakeUp; and has a meal replacement bar available too, Twennybar. The flavour choices for these products are much more varied, as well.
Nutrition
Plenny Drink is another soy based vegan RTD shake. It has less than half protein than what YFood has (15g/500kcal vs 33g/500kcal) This protein is, also, from soy instead of milk based. Plenny Shake does offer more carbohydrates, less sugars and less fat than YFood, though. Its PUFA, MUFA and omega-3 levels are OK, too.
Nevertheless, YFood still feels like a more balance option, especially for more active people. Perhaps, a debate can be done for those who do not need as much protein. YFood is more likely to be more filling (aside from being a bigger serving).
On top of that, it has less allergens, even though is not a vegan product.
Brand image, Customer Service, Availability, Shipping: Jimmyjoy
Once again, Jimmyjoy is simply the bigger brand. With warehouses in Europe and the US, it can reach more clients. They have also been around for a while, 2014 (vs YFood, 2017) and hence they have a bigger consumer base. Their customer service is really good, too, while sometimes a bit slow.
One thing YFood is better for is shipping within Europe. Jimmyjoy's over €100 free shipping policy its among one of the worst in the EU. YFood's is much more friendlier, having to purchase only 12 bottles to get free shipping.
---
| | | |
| --- | --- | --- |
| | Saturo | YFood |
| From | AUS | GER |
| Ships to | EU | EU |
| $/400kcal | $$ | $$$ |
| C/P/F | 35/20/44 | 31/28/41 |
| Allergen | Soy | Milk* |
| kCal/meal | 500 | 500 |
| Serv/day | 4 | 4 |
| Suitable | Vegan | Vegetarian |
| Flavours | 8 | 4 |
| Products | 3 | 2 |
Label:
Price per 400kcal without subscription:
$– Below $1.5 $1.5 = €1.3 = £1.15
$$- $1.5 to $3 $3 = €2.6 = £2.3
$$$– $3 to $5 $5 = €4.3 = £3.85
$$$$– over $5
Price, product range and flavours: Saturo
Saturo is has similar objectives and strategies as YFood. To create an RTD; try to normalize it by selling in shops and Amazon; and establish themselves in the market that way.
Saturo's strength when comparing to YFood is the flavour range. Saturo offers 5 standard flavours, plus currently 3 limited edition options. This also includes a caffeinated version.
Furthermore, Saturo offers a meal replacement bar (cocoa bar).
While YFood's taste can be argued is better, Saturo wins this round.
Nutrition
Saturo is a EU Soylent copy in many ways. Their nutritional values and ingredients are very similar. Thus, for the reasons listed above (YFood vs Soylent), I believe YFood has the better nutritional product. More and better protein; plus less allergens are the winning points.
Brand image, Customer Service, Availability, Shipping: Draw
This is were they both have a lot of room to improve. Both are small companies, but are already available to buy in Amazon, while only in certain countries. Both websites have room to improve on things, such as, a better nutrition page; but have positives, like, accepting cryptos as payment method.
Saturo might have the bigger follower base, but not by much. They also both offer free shipping in orders over 12 bottles. Furthermore, the both have very similar subscription programs with 10% discount.
This is as close as it gets. Whoever discovers a way to differentiate might take the step to the next level.
Who is YFood for?
YFood is a really handy product for anyone who is not so concerned about the price, but wants an really easy convenient meal. It is also the main alternative to the soy-based RTDs that currently dominate the market (Mana, Saturo, Plenny Drink). Plus, it comes with more protein than any of its competition, so I would especially recommend it to more active people.
If you are looking to a cheaper option, both Saturo and Plenny drink are (only slightly). Besides, if you do not care about convenience, something like
Pulve
,
Ambronite
or
Queal Standard
might be more for you. You can always look in the
reviews section
for more.
Does it taste good?
The milky taste is certainly of my liking, a lot more than the soy taste that most RTDs have. Besides, all flavours are quite strong, which makes them feel almost like milkshakes. I think they do.
Will I get all the nutrients I need?
YFood offers quite a good nutrition. Based on fats and low in carbs. However, you might want to be careful with sugars, since each shake has 24% of the RI. The protein content is the strongest aspect, since it is not only plentyful (33g per meal), but from supreme quality (milk). It is also a good source for micronutrients, especially for calcium.
The only "but" might be that it contains acesulfame-k.
I want to buy it. How much will it cost me?
It is more expensive than other ready-to-drink shakes in the market. The 500ml version will cost you €3.49 without subscription and close to €3 with subscription. The smaller 330ml is €2.99 per bottle, and €2.69 with subscription. This is not quite a premium price tag (like Ample or Ambronite), but certainly is above the average.
Do you care about convenience and taste? Then, it is probably worth it.
Wait a moment, is it perfect?
Mmm. Let me think… No. YFood is good, but it is nowhere near perfect. Without a doubt it has a strong nutritional profile, based on quality proteins. However, for the amounts of fats it has, there is little info on what the anatomy of the fatty acids is. Taste is really good, but the product and flavour offer is not up to par with its competitors. Strong base, but not perfect.
Verdict
YFood is the ideal brand for those that do not care about paying a little extra, but want to experience good milky taste. Nutritionally is good and has no allergens except milk (not lactose); on top of the fact that it contains no soy.
The protein content and source separates YFood from the rest, and actually make it better for people looking to gain muscle mass or do sports.
I would strongly recommend trying YFood and I consider it the best tasting RTD in the market.
I will update this section fairly regularly, however, you should always double check in the Deals section.
– You can get €10 OFF if you use the link above and enjoy the shakes for about €2.5, which is then one of the best prices in the market.