The Best Black Friday Meal Replacement Deals in 2020
Black Friday is usually synonym of huge discounts, awesome deals and bargains like in no other during the year. Despite the fact that those sales are usually tied to technology; many meal replacement brands use it to make some of the best deals.
Being on top of all the discounts might be hard though, thus I have compiled this list of Black Friday sales from all your and my favourite brands. You will be able to find Soylent deals, Jimmyjoy discounts, Huel sales and more.
This year, I have also added some of the most interesting Black Friday deals on protein, green powders and other nutritional products.
Be aware that some of these deals are going to be time limited for few hours, others will only last a day, while some might even last 2 weeks.
Featured 2020 Black Friday Deals
So, before I dive in into all the crazy sales; I want to let you know what the best Black Friday & Cyber Monday deals are in my opinion.
Black Friday Deals for Meal Replacements
The Protein Works. Up to 90% on their best-sellers; including Complete 360 Meal, Diet Meal Replacement Extreme and more. Use the code EXTRA10TPW for a further 10% discount.
Ambronite. 60% OFF in Balanced Meal Shake Chocolate, their best tasting shake.
Runtime. 50% OFF in all their products. A good time to get a starter pack including their tasty Next Level Meal, Liquid Meal (RTD) and bars!
Featured Black Friday & Cyber Monday Deals on Protein
My Protein. 50% OFF plus up to 4 gifts when you use the code black. Affordable, tasty and good quality protein shakes.
The Protein Works. Make use of the lightning deals with up to 53% off in their superb protein powders (Whey 360, Vegan Wondershake…).
Amazon. Enjoy the Black Friday and Cyber Monday deals on some brands like Bulk Powders, ON, and more.
Featured Black Friday Deals on Green Powders and Superfoods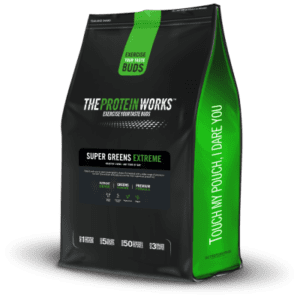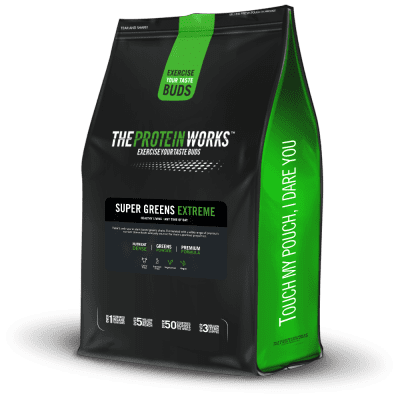 Garden of Life. Enjoy 20% off when you spend over £50 in one of the best green powders available in the UK: Perfect Food Greens Superfood.
The Protein Works. Check out Super Greens and Super Greens Extreme and make use of the Black Friday discounts.
Bulk Powder UK. Up to 80% OFF, plus 3 gifts when you spend more than £30!
---
BLACK FRIDAY DEALS & CYBER MONDAY SALES
Actualize Black Friday Sales
50% OFF with the code HALFOFFHOLIDAY.
---
Ambronite Black Friday Sales
---
Ample Black Friday Discounts
---
Bertrand Black Friday Deal
---
Garden of Life Black Friday Deal
30% OFF store-wide. Best natural and raw supplements and meal replacements available in both US and UK.
Recommended products: Raw & Organic Meal, and Perfect Food Greens.
---
Genesis Foods
---
Feed Black Friday Deals
---
Foodspring Black Friday Deals
49% OFF. Enjoy 49% on their limited Black Boxes, containing vegan protein, Shape Shake diet shakes and more fantastic items.
---
Hol Food Black Friday Discounts
Enjoy up to 35% OFF with the code BFCM.
---
Huel Black Friday Deals
Be alert for Black Friday discount codes for Huel. Although, usually the British brand does not have any. You can use the £10 referral discount, otherwise.
Recommended products: Huel powder, and Huel Hot & Savoury.
---
Jake Black Friday Deals
10% OFF in all Jake shakes and 30% OFF in the Starter Boxes. Jake does smooth oaty shakes and some of the best meal replacement bars in Europe.
Recommended products: Vitaminbar (Coffee Cacao) and Jake Oaty Vanilla.
---
Jimmyjoy Black Friday Discounts
15% OFF store wide. Enjoy some of the cheapest meal replacement shakes at an even better price.
Recommended products: Plenny Bars.
---
Ka'chava Black Friday Discounts
30% Off in their meal replacement while stock lasts.
---
Keto Chow Black Friday Deals
---
Kuik Black Friday Discounts
25% OFF storewide. Enjoy the great products Kuik offers, like their new vegan bar or their sports meal replacement drink. This offer will last all week long, until the 30th.
Recommended products: Kuik bars and normal Vegan powder.
---
Lently Black Friday Deals
---
Mana Drink Black Friday Deals
---
MyProtein Black Friday Deals
50% OFF on everything using the code BLACK as well as some exclusive gifts – like the BF box-.
Recommended Products: Impact Whey Protein, All Natural Peanut Butter, and FlavDrops.
---
Nuut Black Friday Deals
20% OFF with the code BFCM20. Nuut is one of the most unique manufacturers in Europe with low carb, real food based shakes with no artificial ingredients. Make sure to try them out during this unusual discount!
---
Orgain Black Friday Deals
30% OFF store-wide with the code BF2020.
Recommended Products: Orgain Protein & Superfoods.
---
Queal Black Friday Deals
No Black Friday deals have been announced yet, but there will most likely be discounts on the day.
---
Runtime Black Friday Discounts
---
Sated Black Friday Deals
---
Satislent Black Friday Deals
Recommended Products: Starter Pack.
---
Saturo Black Friday Deals
No discounts have been announced yet by Saturo.
---
Soylent Black Friday Discounts
---
SuperBodyFuel Black Friday Discounts
No deals have been announced yet.
---
The Protein Works Black Friday Deals
Up to 90% Discount — Visit The Protein Works to discover incredible flash sales. This includes 53% on some of the best meal replacements and protein powders!
Code EXTRA10TPW for further 10% reduction.
Diet Meal Replacement Shake 5 month supply for only £137.99 (originally £299.95). Enjoy one of the best tasting shakes for less than half the price. My favourite Black Friday deal so far.
Recommended products: Diet Meal Replacement Extreme, Complete 360 Meal, and Super Greens.

---
Trinkkost Black Friday Deals
---
Vitaline Black Friday Deals
Vitaline hasn't announced any discounts yet.
---
Vite Ramen Black Friday Deals
---
YFood Black Friday Deals
I would recommend you keeping an eye on the page if the brand that you like hasn't announced any deals yet. I will try to keep it updated.
Happy shopping!