Ensure Review Are The Top Rated Amazon Meal Replacements Good?
In this Ensure review, we will have a look at one of the most popular meal replacement brands on Amazon. With 4.7 stars on 17k user Ensure reviews, surely this must be the best meal replacement shake in the market, isn't it?
Well, no. During this Ensure shake review, we will analyze its nutritional content, price and discuss some Ensure alternatives you can try – like Lyfefuel. But let's not jump ahead too much.
We all know Ensure as the drink that grandma and grandpa use as a supplement. Whether they're lacking nutrients from eating too little, or eating too much of the wrong food, we all have some familiarity with this product.
Consequently, there are over a dozen variations of Ensure, ranging from high protein, to low calorie and even post-surgery recovery.
This review will focus on Ensure Original Nutrition. Each serving is 220 calories and comes packed with 9g of protein, 6g of fat, 33g of carbohydrates and 27 micronutrients. 
Key takeaways
Ensure nutrition shakes offer balanced convenient meals
Ensure Original is not vegan friendly, but there is a plant-based version
The Original Vanilla is loved by customers due to its affordability and taste
Vegan Ensure is more expensive and less tasty
As experts, we think that Ensure lacks key nutrients (omega-3) that we need in our diets
All in all, an OK product, but if you want a boost to your diet, you might want to consider the healthiest meal replacement shakes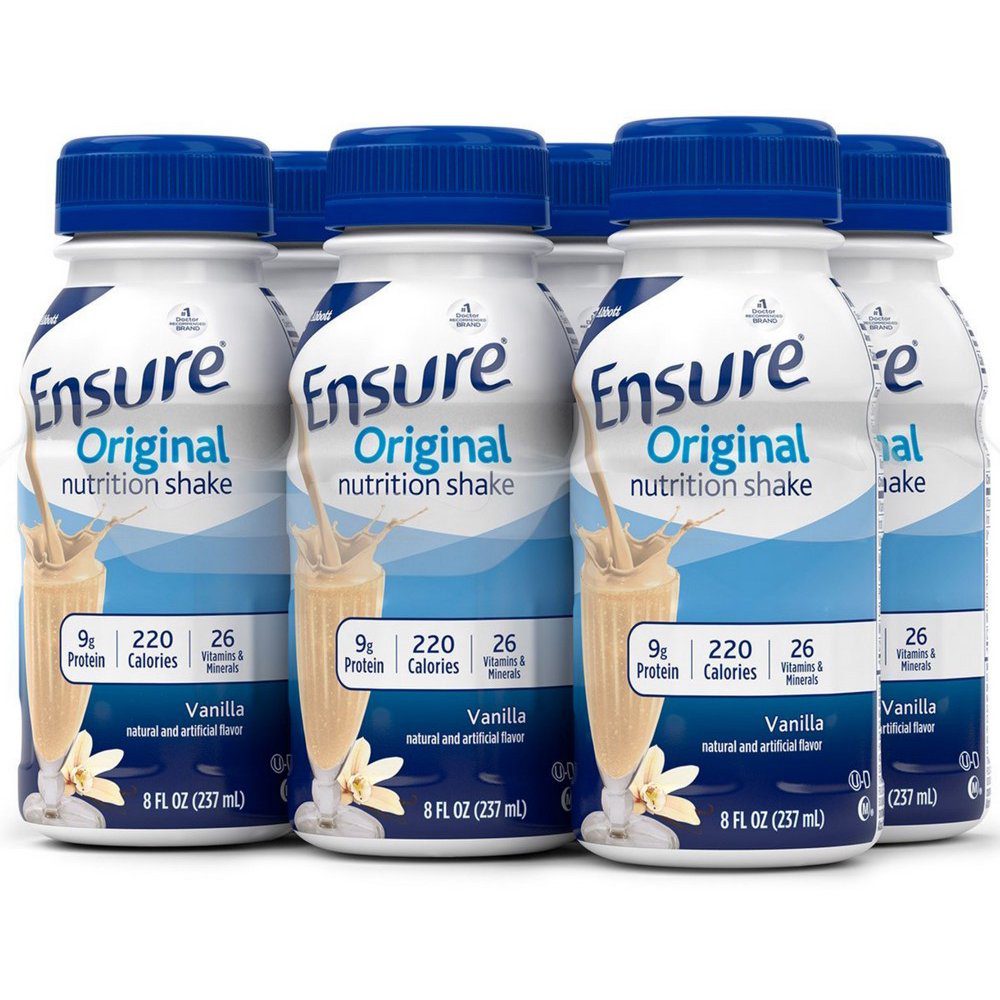 ---
Ensure Review at a Glance
Flavours: Vanilla, Milk Chocolate, Dark Chocolate, Strawberry, Butter Pecan, Banana Nut & Coffee Latte
---
Opinion
Despite having access to Ensure via the older members of my family, I have never tried it before. Honestly, I just figured that it wouldn't be very good being I considered it a "hospital drink".
I will say looking at the ingredient panel, I'm less than impressed, especially with all the corn. Ensure has corn maltodextrin, corn oil & canola oil. This is, low-quality highly-processed ingredients.
There is also a fair bit of sugar. Not a great start.
I'm thinking this will taste really good, or be so sweet that it's just bad, but let's start off with what I like:
What I Like
1. Widely available. You can find Ensure literally anywhere you are.
2. Affordable. Can't be overlooked in these inflationary times.
3. Variety. Many flavors and product types make finding one that you like easy.
What I Dislike
1. Super sweet. Almost like syrup-like. It can be a challenge if you aren't used to it.
2. Nutritionally not great. Sugar and corn oils are below-par ingredients.
3. Unnecessary segmentation. They have multiple product lines that are the same outside of protein amounts.
4. No Vegan Ensure meal replacement shakes.
Nutritional Breakdown
Ensure offers shakes with different nutritional profiles, but they are mostly high protein shakes.
That said, they opt for highly processed foods instead of natural ingredients to make their shakes cheaper.
Examples of these include the use of corn maltodextrin instead of oats, the usage of corn oils etc. From a nutritional stand-point, whole food ingredients are more likely to provide you with more nutrients.
Thus, I tend to prefer shakes that use less processed ingredients and real food.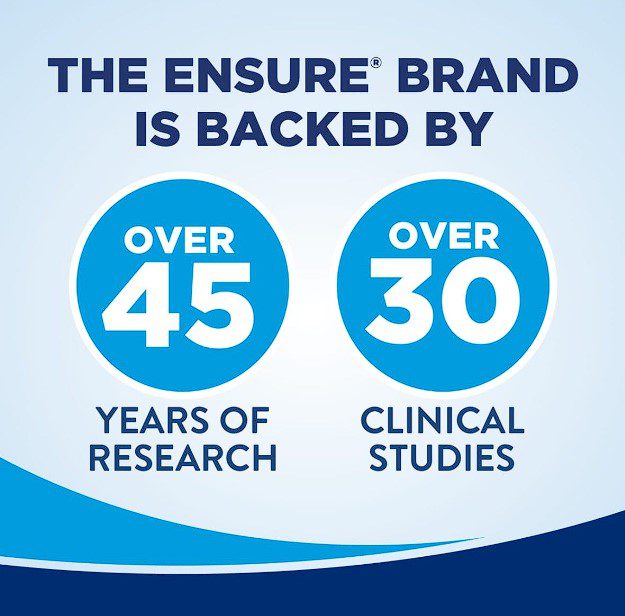 Ensure Nutrition Shake Overview
| | |
| --- | --- |
| Kcal/meal | 220 |
| Macros (C/P/F) | 33/9/6 |
| Vegan | No |
| Keto | No |
| Features | Gluten Free |
| Non-GMO | No |
| Organic | No |
| Includes Probiotics | No |
| Artificial Sweeteners | Yes |
| Synthetic Additives | Yes |
| Contains All Micronutrients | Yes |
| Controversial Ingredients | Milk, Soy, Corn Oil |
Ingredients (Original): Water, Corn Maltodextrin, Sugar, Milk Protein Concentrate, Blend of Vegetable Oils (Canola Corn), Soy Protein Isolate, Short-Chain Fructooligosaccharides) NonFat Milk, Vitamin and Mineral Blend, Natural and Artificial Flavors, Cellulose Gel, Salt, Cellulose Gum, Monoglycerides, Soy Lecithin, Carrageenan, and Sucralose.
Carbohydrates
Based on 220kcal serving:
Total Carbs: 33g, 12% of DV.
Net Carbs: 32g, (Total Carbs – Dietary Fiber – Non-digestible Carbs)
Sugar: 10g.
Fiber: 1g, 4% of DV.
The first thing to notice is that Ensure shakes are very high in sugar. Furthermore, these are not naturally occurring, but added sugars (second ingredient). High sugar diets have been linked with diabetes, obesity and many other chronic diseases. As such, this is a big red flag.
Also present is corn maltodextrin which is highly processed corn starch. Overall, Ensure shakes are likely to have a higher glycemic index than the average meal replacement shake.
Protein
Per 220kcal serving:
Total Protein: 9g, 18% of DV.
Source: Milk protein concentrate + soy protein isolate
Ensure Original comes in at 9g, which is lower than most competitors.
On the plus side, the proteins from milk & soy should cover the amino acid bases.
Fats
Per 220kcal serving:
Total Fats: 6g, 8% of DV.
Saturated Fats: 1g, 5% of DV.
Omega-3s, ?g.
Omega-6s: ?g.
The fat content has a lot to be desired here, comprising of corn oil, and canola oil which are cheap processed vegetable oils.
Furthermore, the amount of omega-3 fatty acids is not stated on the label. This is a shame since omega-3 fatty acids are essential oils that are often lacking in our diets. As such, meal replacement shakes can be a good source of omega-3.
Micronutrients
Ensure contains 27 micronutrients, most of which are 25% or better or your daily needs, with vitamin C coming in at 100%. Impressive!
Allergens
They contain. milk, soy, corn and artificial sweeteners. It is of the utmost importance that labels are read and studied before consuming Ensure.
They claim that despite it containing animal-based milk, those who are lactose intolerant should be ok. As someone who is, I experience no issues, but I recommend treading lightly with this product.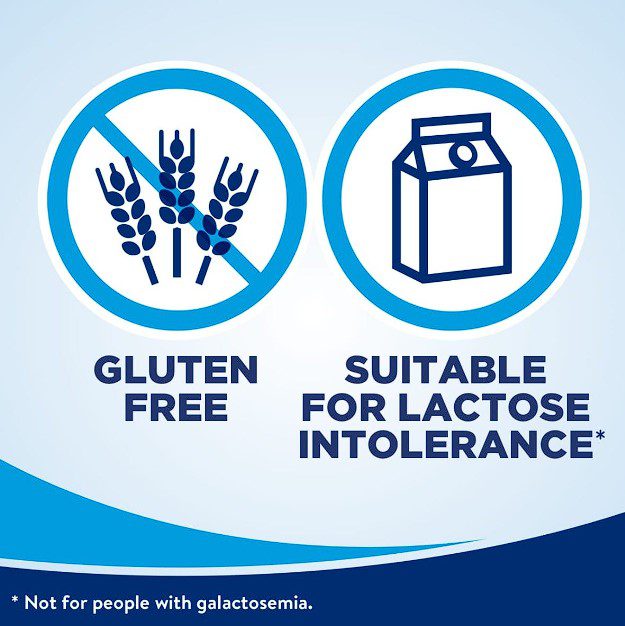 Taste Test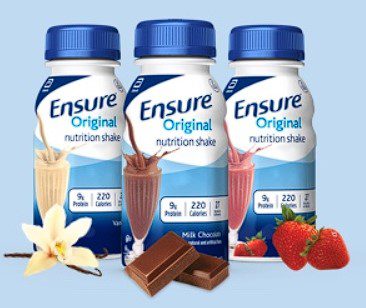 | | |
| --- | --- |
| Best flavour | Strawberry |
| Taste | Very sweet |
| Texture | Smooth and pleasant |
| Satiety | A good 45 to 60 minutes. |
| Easy to Clean | N/A |
| Afterthoughts | Wouldn't want to have them again. |
I had four of each flavor, so I was able to try each more than once to help formulate my thoughts.
Vanilla
This felt like every kind of vanilla all rolled into one. One sip was like frosting, the next was whipped cream, the next, like ice cream. The long and short of it was that it was sweet, but not undrinkable.
Strawberry
This one wasn't bad. I think it comes down to what flavors your prefer to have sweeter as opposed to others you prefer to have dialed back. Very much like strawberry milk from my childhood. Of course, the homemade variety, that I put far too much sugar in. At any rate, this is the best one.
Chocolate
Largely interchangeable with vanilla. The chocolate taste is mild, overshadowed by how sweet it is. Maybe you can heat it up and use it as hot chocolate.
Summary
Beyond a midday sweet tooth, I'm not sure of the best application for these. Nothing about these is very memorable outside of how sweet they all are.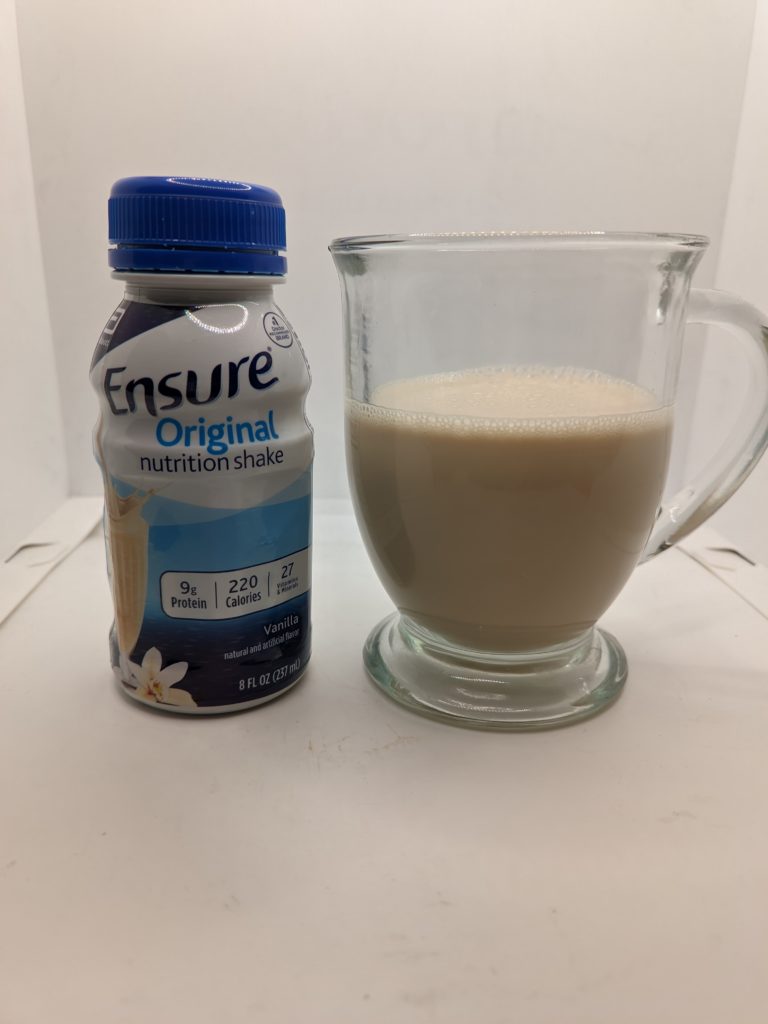 More about Abbott Labs

Abbott Laboratories is an American multinational medical devices and healthcare company with headquarters in Abbott Park, IL, in the United States. The company was founded by Chicago physician, Wallace Calvin Abbott in 1888.
Today, Abbott Labs sells medical devices, diagnostics, branded generic medicines and nutritional products. 
Specifically, Ensure was introduced into the market in 1973 and has been providing people with complete, balanced nutrition ever since. Ensure is the #1 Dr. Recommended Brand among doctors who recommend oral nutritional products to their patients.
Ensure Plant-Based Protein Shakes Review
While Ensure Original Nutrition Shake is not vegan-friendly, there are some vegan Ensure options.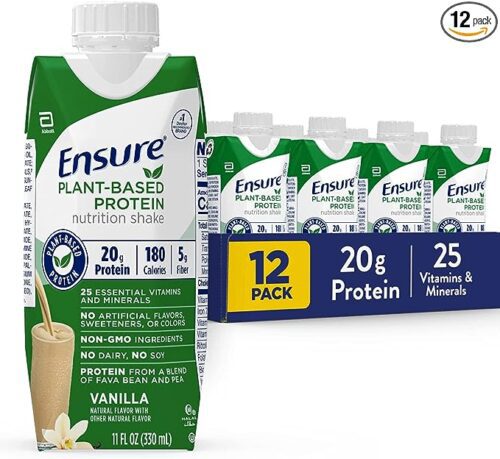 These are mostly plant-based protein ready-to-drink shakes.
Despite the fact that Ensure calls them Vegan Nutrition Shakes, they lack essential nutrients like omega-3s. On the plus side, Ensure Vegan is an OK source of vitamins and minerals, with at least 25% of 25 micronutrients.
When it comes to taste and texture plant-based Ensure shakes are a disappointment. First of all, they have a weird sandy texture. Secondly, their shakes have an alkaline taste that is hard to get over with. And thirdly, there are only 2 options to choose from. A true shame considering how many flavors Ensure Original has.
That's why I would strongly recommend to look at better-tasting vegan shakes.
Pricing & Shipping
Ensure Original Nutrition Shake is offered as a box of 24 bottles. You can purchase from Abbott's retail site, Abbottstore.com, as well as many online retailers.
There are no subscription, or bulk purchase savings offered.
Ensure is also attainable from most grocers, drugstores, department stores, and even dollar/discount stores.
Abbottstore.com offers free shipping on all orders over $35, and is only available within the USA.

| | | | |
| --- | --- | --- | --- |
| Product | Servings | Box Price | Serving Price |
| Original Nutrition Shake | 24 | $36 | $1.50 |
Other Ensure Meal Replacement Products
A brief summary of other products in the Ensure line.
Balanced Nutrition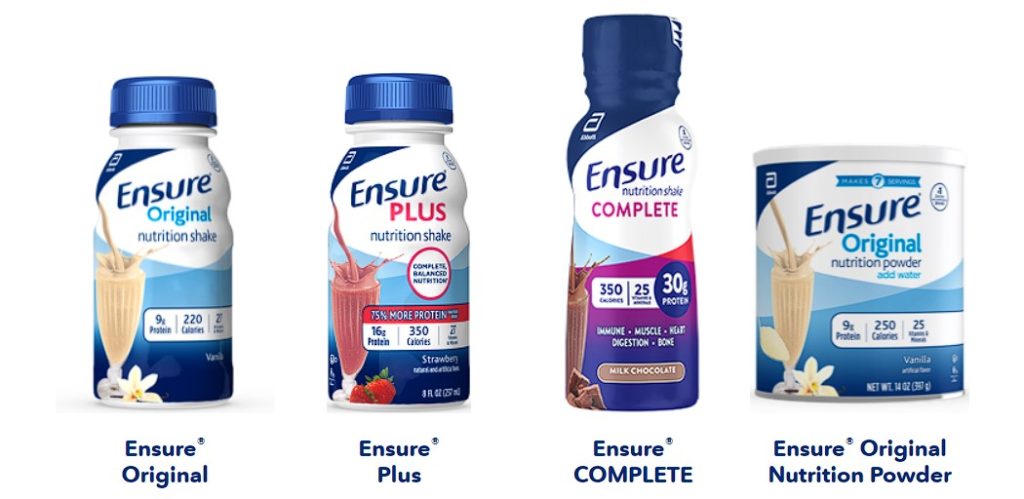 Formulated for daily use
Immune system support
Scalable protein
Targeted Nutrition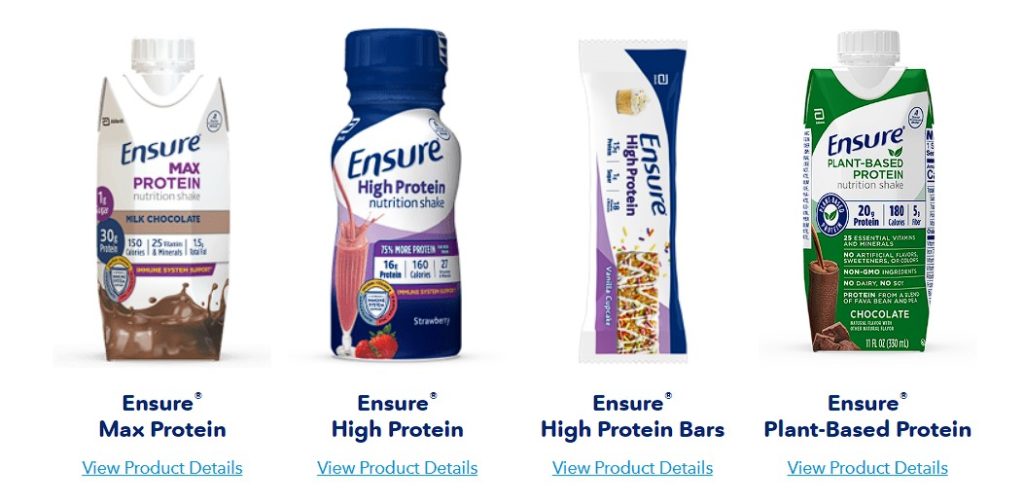 Higher protein
Includes a bar & plant option
Lower sugar
Light Nutrition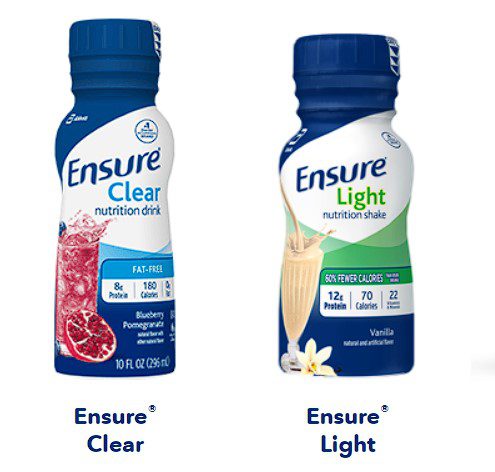 Lower Calories
Designed for weight management
If you are looking to lose weight, you can check out our selection of the best meal replacement shakes for weight loss, instead.
Therapeutic Nutrition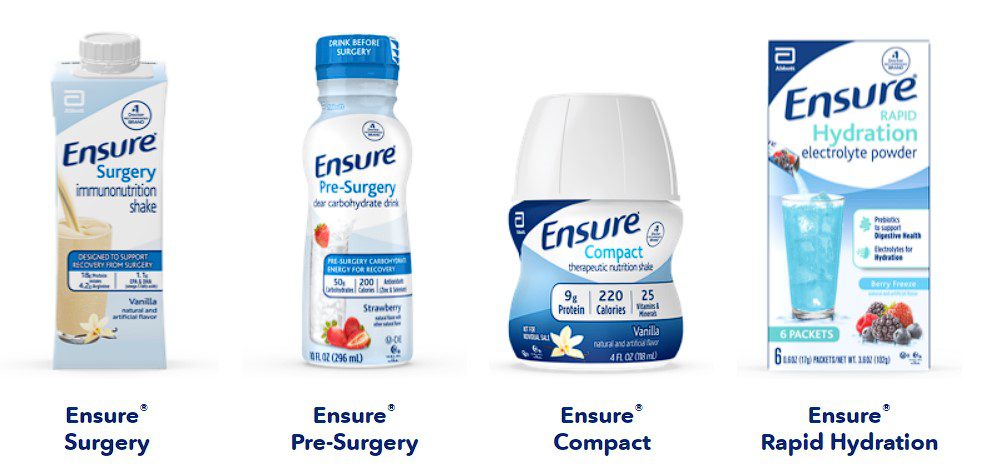 Pre/Post Surgery applications
Varied portion sizes
Specific additives to aid recovery
Is Ensure Worth It?
Are Ensure shakes worth it, then? Simply put no. When looking at Ensure's meal replacement and protein shake offering there's nothing there to recommend.
There are cheaper, healthier and tastier alternatives in the market that I would consume before Ensure.
Ensure Customer Reviews
When it comes to real users Ensure reviews, most are extremely positive.
In particular, Amazon Ensure reviews are overwhelmingly positive, with most Ensure shakes having 4.6 stars (out of 5).
For instance, looking at Ensure Original Nutrition shake reviews on Amazon they have 4.7 rating in over 14k reviews. That said, it's worth noting that Amazon reviews are not the most trustworthy source and are often fake.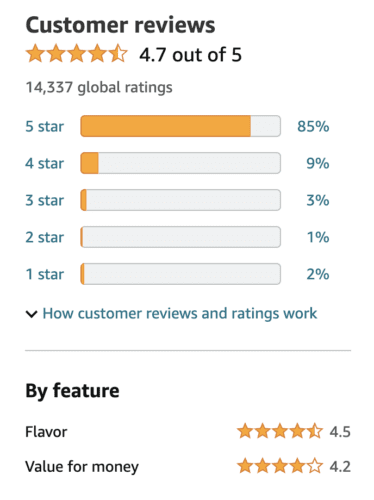 Unlike us, most Ensure reviews seem to enjoy the taste.
Good source of liquid vitamins for people who don't eat enough and good tasting way of getting them. I get these for a loved one who has digestive issues that prevent him from getting nutrients he needs but he loves the taste and says he feels better from drinking these
In fact, most negative Ensure reviews on Amazon complain about delivery issues rather than the product itself.
As for the vegan Ensure Amazon reviews, these are more critical. The taste and the price are not as competitive:
It tastes funny and it's kinda watery. But I guess it does it's job.

Jennifer, 3-star
Didnt know what to expect for flavor but its terrible. Upset that I paid so much for it. Gonna see if I can blend it with ice cream to get it down.

Crystal T, 3-star
Ensure vs. Kate Farms vs. OWYN
In this head-to-head, we have another medically tailored product, as well as one that can be found on local store shelves.
OWYN (pronounced oh-win) is a manufacturer of all-natural protein shakes with the goal of providing easy-to-digest plant protein in the form of tasty shakes. They also have a line of meal replacements that offer protein and add many micronutrients while remaining all-natural and allergen-free.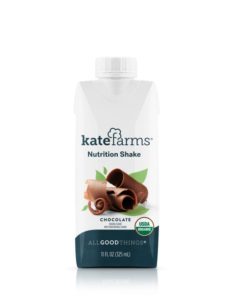 Our other competitor are the nutrition shakes from Kate Farms. They also have several specialty formulas.
Lets see the results…
Head to Head
Category
Kate Farms
OWYN
Ensure
serving price
$4 (USD)
$2.92 (USD)
$1.50 (USD)
serving size
325ml
330ml
237ml
servings per
12
12
24
kcal/serving
330
250
220
Packaging
Cartons
Cartons/
Bottles
Bottles
Flavors
3
3
7
Protein (g)
16
20
9
Sugar (g)
18
4
10
Fiber (g)
5
3
3
Fats (g)
12
10
6
Carbs (g)
38
30
34
Vegan
Y
Y
N
Organic
Y
N
N
Micronutrients
27
23
27
Artificial Sweeteners
N
N
Y
Synthetic Additives
N
N
Y
GMO
N
N
N
Protein Source
Pea
Pea/Pumpkin
Milk/Soy
Availability
US
US
US
Other Products
Other RTDs
Protein Drinks &
Powder
Other RTDs, Bar
OWYN, a product rated favorably by me, does provide a similar amount of calories and carbs per serving. It does fall short of offering fewer micros, and not as much variety, but definitely makes up for it with its omission of additives, allergens and artificial sweeteners.
Kate Farms hits the wallet the most. It's vegan, organic, non-GMO and allergen free, so that all comes with higher costs. Ironically, while having the most sugar, it wasn't as jarringly sweet as Ensure is. Goes to show that the type of sweeteners really matters.
Ensure really only wins on price here. At well under $2 per serving, makes it accessible to many. I guess since it has many flavors, you can break the monotony that other products will eventually have.
Other Alternatives
Below are a few RTDs we've had, and we like should want to go in a different direction.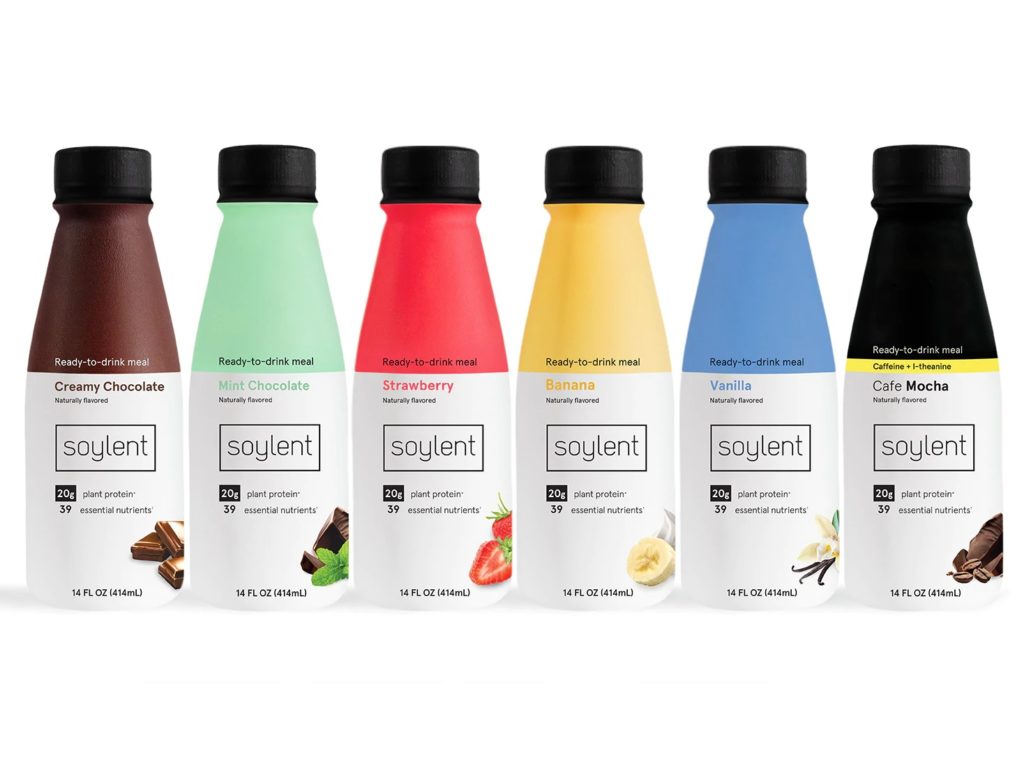 400 Calories
20g of Protein (soy)
Widely available in US
8 Flavors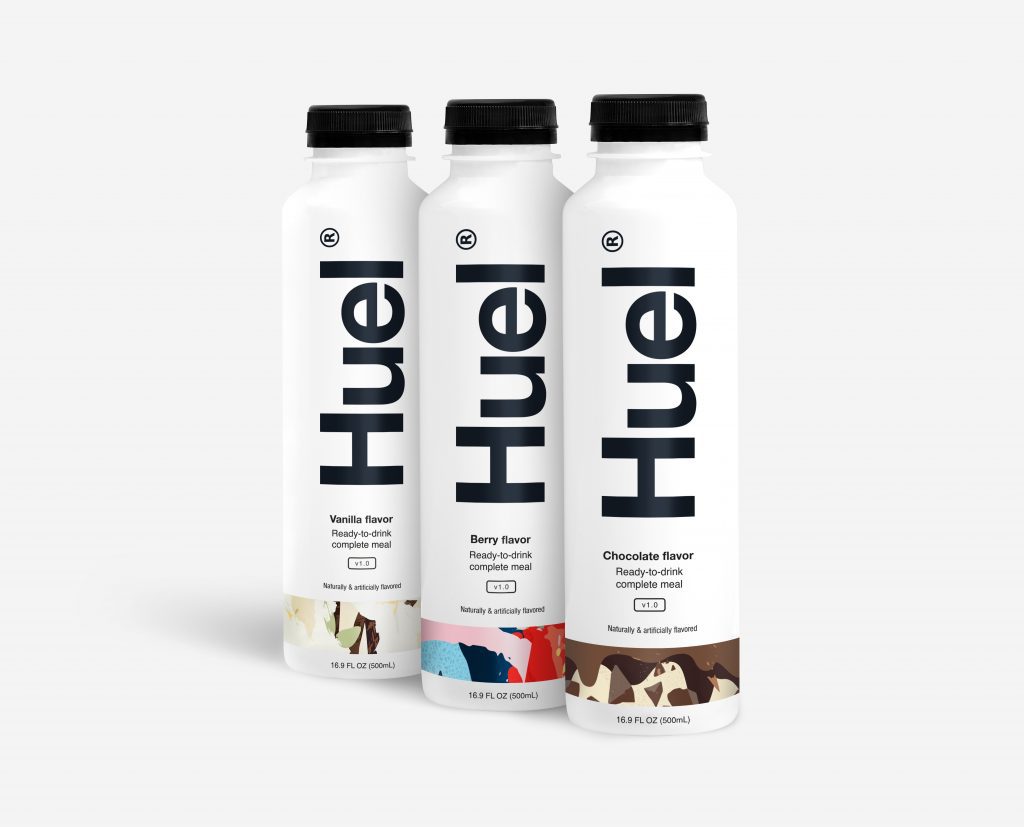 400 Calories
20-22g of Protein (Pea)
Available worldwide
8 Flavors
Only buy the 2.0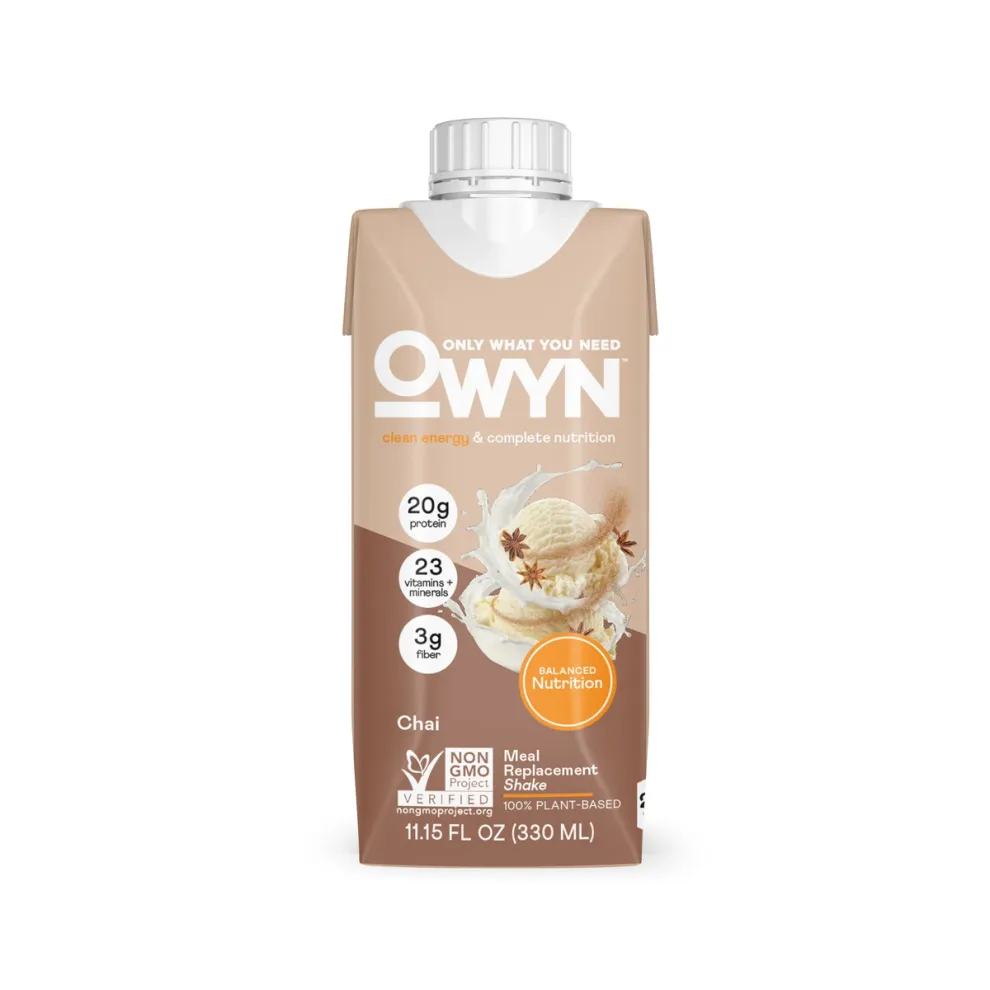 250 Calories
20g of Protein (Pea/Pumpkin)
Available in the US
3 Flavors
Very easy to drink
Ensure FAQ
Does Ensure help you lose or gain weight?
Ensure Original is designed to provide complete, balanced nutrition to help people maintain or gain a healthy weight, particularly for patients who are at risk of malnutrition or are experiencing involuntary weight loss.


Is Ensure lactose-free?
All Ensure products contain some lactose but do not represent a medical concern for individuals with lactose intolerance due to the small amount.

Ensure products should not be consumed by people with galactosemia.


Is Ensure Vegan?
Ensure Original is not vegan. However, Ensure now offers a plant-based nutritional shake that is vegan friendly.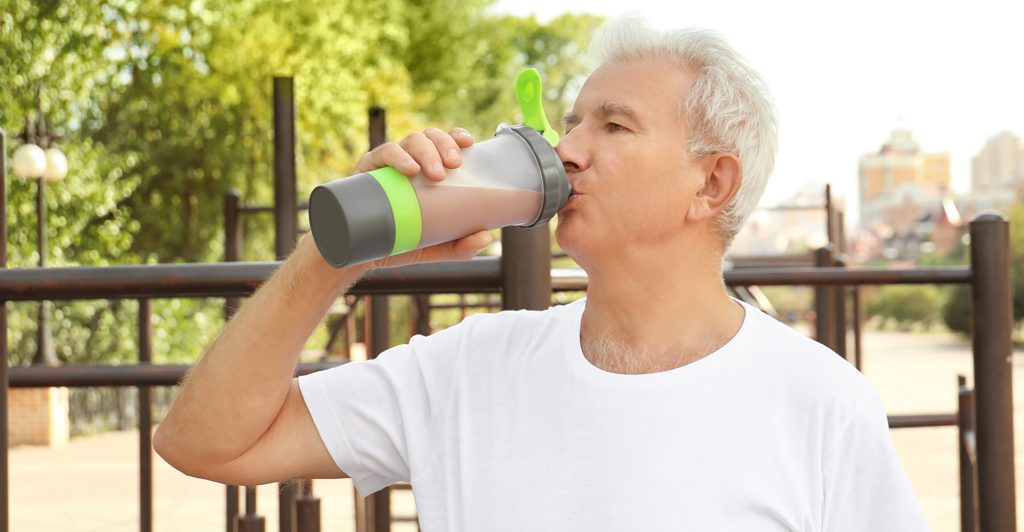 ---
Verdict – Ensure Review
Abbott Labs should change the name to "Are you sure?"
They throw around some claims that may attract some consumers like "Doctor's #1 recommended brand" which the fine print caveats with if they were planning to recommend you a shake anyway.
No way to soften the blow….I didn't particularly like these. They are literally so sweet, it was hard to tell the flavors apart outside of Strawberry. And I didn't even like drinking more than one a day.
I feel like the saying "you get what you pay for" really rings true here. Don't get me wrong, it's great that you can walk into any store and pick some up, and it's even better that it's inexpensive enough to fit into most budgets. Seems nutrient dense too. However, the milk & soy are going to be issued for some, all the corn additives aren't great for anyone, and the sugar will also be problematic.
Ultimately, products like Ensure are the reason that better products exist. Check out Lyfefuel or Ka'chava for healthier Ensure alternatives.
Bottom line – Skip this product. We have many articles with decent alternatives including Huel, Ka'chava, Lyfefuel or Soylent.