Kaged Clean Meal Review | High Protein Meal Shakes
Welcome to this Kaged Clean Meal review. Today, I'll be putting Kaged Clean Meal under the LatestFuels microscope.
Kaged Muscle is a sports nutrition company that offers many products designed to help you hit and exceed your physical goals. Offering everything you can think of to fuel your pre and post workouts from protein and mass gainers to vitamin supplements and hydration boosters.
While all that I'm sure is helpful, we're testing their meal replacement product Kaged Clean Meal. Nestled under their weight management section, Kaged Clean Meal comes in three flavors, and contains 28g of protein, 18g of carbs, 4.5g of fat, at only 240 calories per serving.
This high protein meal shake looks extremely promising, since it's featured as the best meal shake in some expert's lists. However, after having analysed it and tested it, I cannot agree, as Kaged Clean Meal has some glaring flaws.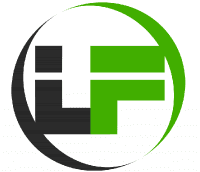 Need to break out? Here are LatestFuels quick takeaways:
Kaged is a fitness and sport nutrition company
They offer many supplements, and a meal replacement called Clean Meal.
Clean Meal comes in 3 flavors, is whey based, has 28g of protein and 240 calores per serving
Snickerdoodle was ok, chocolate PB was really good
They ship fast, and internationally to many countries.
Subscription discount is 10%
They lack omega-3 and other healthy fatty acids
Not as nutritionally complete as some competitors
---
Kaged Clean Meal at a Glance
Flavors: Vanilla Cake, Snickerdoodle, Chocolate Peanut Butter
---
Opinion
I feel like these kinds of companies are dime a dozen these days. We've looked at MRP & MTN Ops just to name a couple of recent ones. Tons of supplements, semi-delusional positivity, pics of folks who haven't missed leg day since the womb, you all know what I'm talking about.
Hopefully with our insight, you'll be able to separate the ones that are really good, from the ones that are really good at marketing. I will say Kaged is off to a stellar start, not only did I get free shipping, but it was also next day shipping! Was bit worried because it was via a lesser known shipping company, but they promised, and delivered.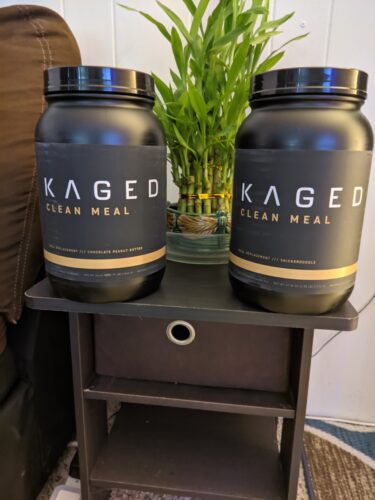 The Highs
1. Low calorie + High protein. I think they have this well balanced, and scalable.
2. Only using one artificial sweetener. None would be ideal, but at least they don't pollute it with every kind available like some products.
3. Free next days shipping. Ordered Friday morning, received Saturday afternoon!
4. Chocolate PB was really good. Probably the best chocolate PB I've had.
The Lows
1. Could use a fiber boost. With water or milk, it didn't combine well when shaken. Blending was fine.
2. Snickerdoodle was meh. Not terrible, but could use some tinkering.
3. Low subscription discount. 15% is pretty much industry standard, their 10% is a bit low.
4. Prop-65 warning label. Likely nothing of concern, but noteworthy. Never seen on a meal replacement before.
5. No omega-3.
Nutritional Breakdown
From a nutritional standpoint, Kaged Clean meal offers a high protein meal replacement shake, with some organic ingredients, and a low calorie profile that suits best those who are looking to lose weight. That said, it can also be used as a post-workout meal to get your nutrients in after a workout.
It's worth noting that Kaged Clean Meal is soy free, but it's not vegan. It contains dairy-based protein.
Kaged Clean Meal Nutrition Overview
| | |
| --- | --- |
| Kcal/meal | 240 |
| Macros (C/P/F) | 32/50/18 |
| Vegan | No |
| Keto | No |
| Features | Soy Free |
| Non-GMO | Yes |
| Organic | No |
| Includes Probiotics | Yes |
| Artificial Sweeteners | Yes |
| Synthetic Additives | No |
| Contains All Micronutrients | Yes |
| Controversial Ingredients | Sucralose, Milk |
Carbohydrates
Based on 240kcal serving:
Total Carbs: 18g, 7% of DV.
Net Carbs: 16g, (Total Carbs – Dietary Fiber – Non-digestible Carbs)
Sugars: 0g, 0% of DV
Fiber: 2g, 7% of DV.
Kaged contains quite a few whole food ingredients. On the carb front, the ingredients look to be oat flour from Swedish oats, and organic quinoa.
Oat flour is a fairly common inclusion due to it being an excellent whole food carb source that's rich in vitamins, minerals & fiber. Quinoa is rich in protein, dietary fiber and micronutrients.
The other positive is that Kaged Meal shakes are low in sugar and can be consumed by diabetics.
Protein
Per 240kcal serving:
Total Protein: 28g, 56% of DV
Source(s): Whey protein isolated
Kaged has opted for whey protein isolate, which is quite refreshing considering that most meal replacement shakes in the market now are plant-based.
Whey isolate is at least 90% protein by weight, it contains minimal amounts of carbohydrates, fat, and lactose, and is rich in branched-chain amino acids (BCAAs). This means that you will get more protein per calories when compared to whey protein concentrate.
Overall, it's a great source of complete protein that your body can absorb easily.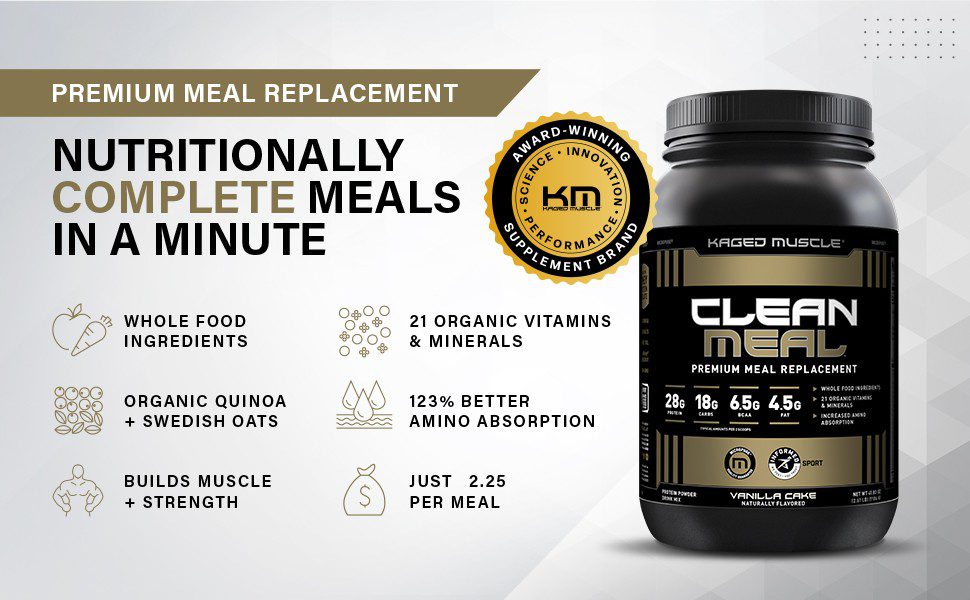 Fats
Per 240kcal serving:
Total Fats: 4.5g, 6% of DV.
Saturated Fats: 3.5g, 18% of DV.
Coconut oil has been added to Kaged Clean Meal as its healthy fat source.
Coconut contains the all important MCTs, which are incredibly healthy saturated fat molecules that have been shown to increase energy and metabolism, as well as improving cognitive functions.
The downside is that coconut oil is high in saturated fats (MCTs), but they are richer in longer MCTs (42% lauric acid, C12). However, most benefits of MCTs are linked with shorter fatty acids (caproic and caprylic acid, C6 and C8).
Another issue with Clean Meal is the lack of any omega-3 fatty acids. As it is common with this fitness brand meal shakes, they often skip omega-3, despite the fact that it's often lacking in our diets and that it has anti-inflammatory, neuroprotective properties.
Micronutrients
Clean Meal contains 21 micronutrients all sourced from vegetables such as spinach, broccoli, kale, pumpkin, and sweet potato. Also included are maitake & shiitake mushrooms….both supporting a healthy immune system.
Most included nutrients are at least 25% of your recommended daily intake.
Allergens
All flavors contain milk, and the chocolate peanut butter flavor contains peanut flour.
Taste Test
We have two of the three flavors in house, opting to pass on vanilla cake. Lets see what snickerdoodle, and chocolate peanut butter are all about.
Snickerdoodle Kaged Clean Meal Review
First up, snickerdoodle and it smells just like snickerdoodle cookies! I like cinnamon flavors, and CTRL is the best one so far. I hope this one measures up, but note that Kaged doesn't use all the same junk that CTRL does.
Whether shaken or blended, both produced a smooth shake, what was a perfect medium consistency, not too thick, not too thin.
Tastewise, unfortunately, it falls short. Its not bad, its just more of a vanilla with a light hint of cinnamon flavor. Maybe adding some ground cinnamon or some nutmeg can bring more of the intended flavors out.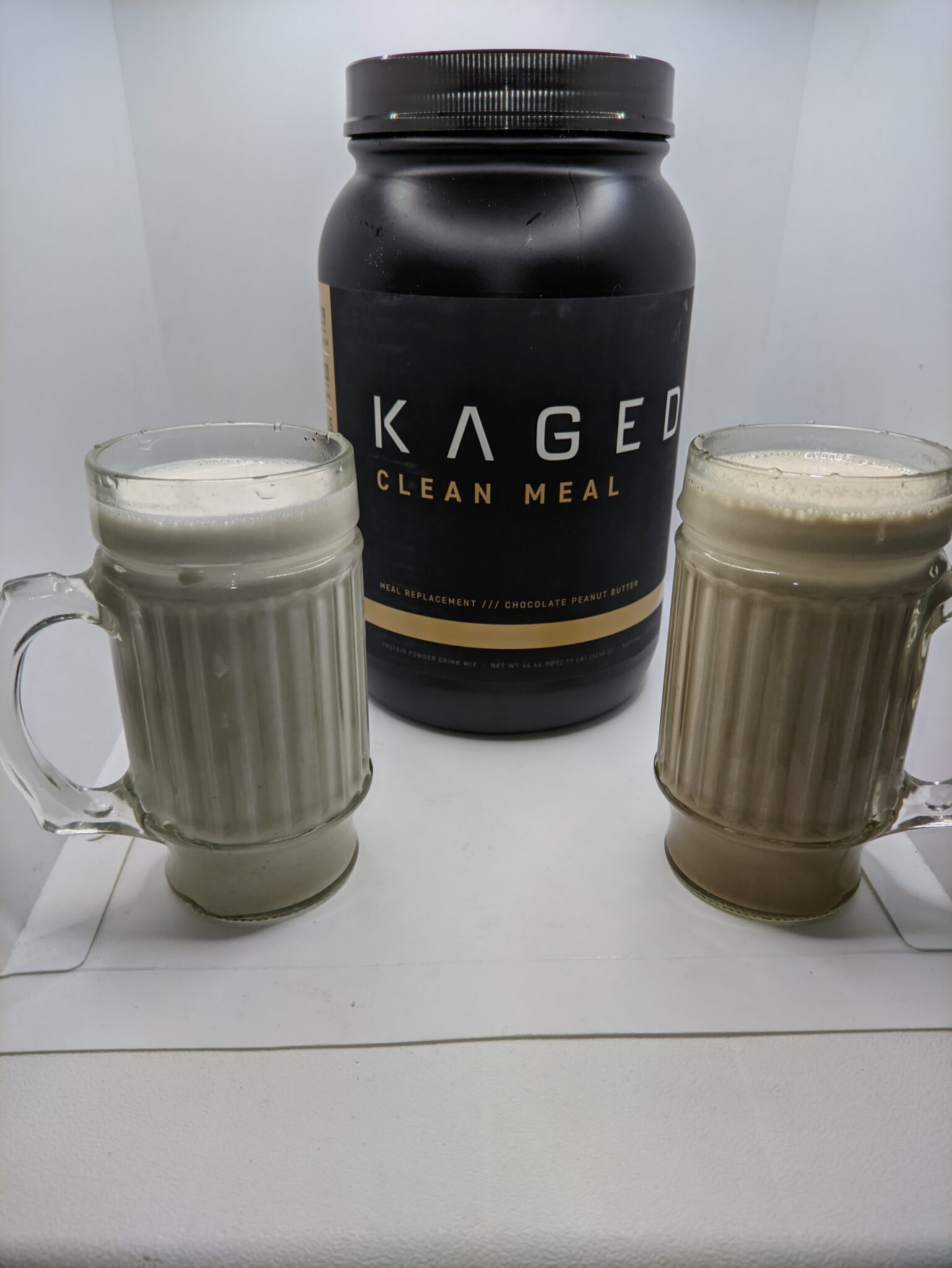 Chocolate Peanut Butter Kaged Clean Meal Review
After snickerdoodle, I have limited expectations. Many of the "peanut butter" flavored ones, never taste like any is in there. This does contain peanut flour, so there's that much.
Well I'll be damn…..this shake was pretty good, way better than snickerdoodle, and actually tastes like a balanced with cocoa and peanuts! No need to add anything to this, and it was good with water or milk. Easily the winner of two.
About Kaged

Kaged was founded in 2014 by Michael McClane (left) and Kris Gethin (right). They boast to be a premium supplement brand with a focus on science-based formulations to create clean, quality products.
A bold claim that many supplement companies do, and very few follow.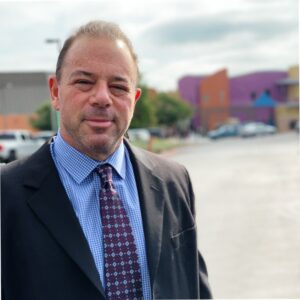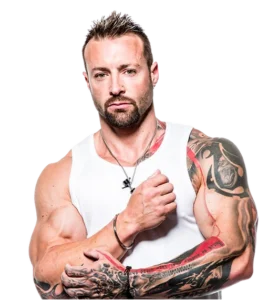 We at Kaged Muscle are focused on developing a comprehensive brand—from products to health education, to detailed training plans—Kaged Muscle is a true innovation in the sports nutrition supplement industry.
Kris Gethin has since left the company as of March 2023.
Pricing
Kaged Clean Meal can be ordered from their webpage, or Amazon.
It appears that unlike their supplements, Clean Meal can only be ordered and not purchased locally.
The subscription discount is 10% and the product is shipping at intervals of every 4, 6 or 8 weeks.
Product
Total Price
Non-Sub/Sub
Serving Price
Non-Sub/Sub
Clean Meal
$50/$45
$2.50/$2.25
Shipping
Kaged offers free shipping for all US orders $79.00 and up. For me, free 3-day, and free next day shipping were offered. Could be based on proximity.
A flat rate of $6.49 will be applied for all orders, $0.00 – $78.99. They offer expedited shipping for an additional cost.
All international orders are shipped via DDU (delivered duty unpaid). Customers are responsible to pay these fees upon arrival. Rates vary based on total weight and final destination. Pricing does not include duties, insurance costs, or value-added taxes. Please note: Processing time can take up to 7 business days, and delivery time can take up to 20 business days to receive your package.
Here are the countries Kaged ships to:
Canada, Mexico, Austria, Croatia, Czechia, Denmark, Estonia, France, Greece, Hungary, Ireland, Italy, Latvia, Lithuania, Luxembourg, Portugal, Romania, Slovakia, Slovenia, Spain, Sweden, Turkey, Netherlands, New Zealand (16 of 17 regions), Poland, Australia, Belgium, Cyprus, Germany, Malta, Moldova, Norway, Hong Kong SAR, Singapore, United Arab Emirates, Indonesia, Malaysia, Qatar, South Korea, Switzerland, Colombia, and United Kingdom.
Kaged Site Reviews
Kaged Clean Meal nearly a perfect score from its customers on its site, with lone few negative reviews based around logistics.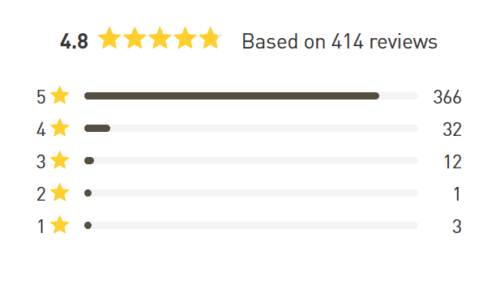 This stuff mixes surprisingly well, and it tastes good too. I had the chocolate peanut butter flavour and you don't really taste the chocolatey peanut butteriness until the after taste, but it's honestly very good, tastes like peanuts dipped in chocolate. If you struggle to get all your macros or want to try balancing your health this is a great product. Plus at 260 calories you can keep your calories low while getting everything else you need.

Andrew, verified buyer, 5-stars
Kaged Meal Amazon Reviews
Much the same story from those who purchased from Amazon. Safe to say that its at least worth a try if you are looking for a meal replacement shake for weight loss.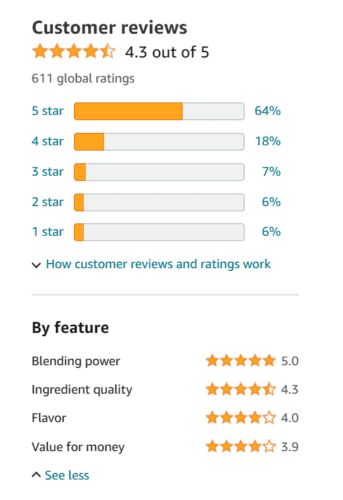 Kaged Clean Meal vs. MTN Ops Ammo
Looking at Kaged, and MTN Ops…they are both very similar companies with tons of supplements and wellness offerings. They are both US-based fitness companies with a plethora of products including meal replacement shakes, protein shakes, pre-workouts, bars etc.
That said, in our opinion, neither offers the best meal replacement shake possible, with clear short-comings when it comes to nutrition.
Kaged Clean Meal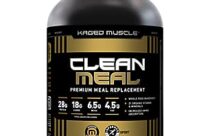 MTN Ops Ammo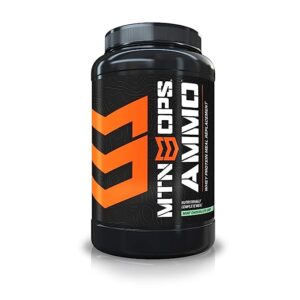 Head to Head
Category
MTN Ops
Ammo
Kaged
Clean Meal
serving price
$1.83
(USD)
$2.50
(USD)
kcal/serving
140
240
servings per
30
20
Flavors
5
3
Protein (g)
19
28
Sugar (g)
1
0
Fiber (g)
4
2
Fats (g)
5.5
4.5
Carbs (g)
7
18
Vegan
N
N
Certified
Organic
N
N
Micronutrient
12
21
Artificial Sweeteners
Y
Y
Synthetic Additives
N
N
GMO?
N
N
Protein Source
Milk/Whey
Milk/Whey
Availability
USA
Worldwide
The Results
Similar companies, similar offerings, but differing meal replacement approaches.
Kaged dominates in the protein and micronutrient categories, making it more complete overall. However, MTN Ops, while lighter in those two key categories, offers more protein per scoop since their serving size is only one scoop. Double that up, and you'd get 38g of protein at only 280 calories. In turn that would give you fewer servings at a higher cost, but hey….life is full of tradeoffs.
Some Plant Based Alternatives
Ka'Chava, arguably our highest-rated meal replacement on the site. While on the other side of the of the price spectrum, at nearly $5 per serving, they wrote the book on the superfood meal shake. They taste amazing, provides 25g of protein, and is complete all-natural with nothing artificial or synthetic.
Huel Black, another highly rated product by LF, is one the leading products in market, and has class leading amounts of protein at 40g per serving, which is right in line with Clean Meal's Boosted Serving. They have tons of flavors, is super filling, and also ships anywhere in the world!
For those looking for a company with an extensive offering that they can trust, I would recommend looking at Protein Works. Their meal replacement shakes are better than both Kaged and MTN Ops, as they include all the essential nutrients. On top of that, they offer a wider array of products and flavors per product.
Clean Meal FAQ
Who is Clean Meal for?
Clean Meal™ is for anybody anytime they need a meal on the go. Whether it's hardgainers who need extra calories, those dieting looking to dial in their macronutrients, it's for anyone who needs top-tier nutrition on a budget.

How often should I take Clean Meal?
Clean Meal can be taken daily. It is a complete, whole meal formula. However, even a healthy, clean meal replacement like this should not replace all of your meals. If you're using it to replace breakfast, lunch, or dinner, stick to one serving (2-3 scoops) of Clean Meal per day.


Is Clean Meal safe for athletes?
Yes. Clean Meal is 3rd-party banned substance tested, and certified safer for athletes by Informed Sport. It's an excellent choice to help all athletes get their nutritional needs.


Please outline the return policy?
If for any reason, within 30 days from the date of purchase, you are not completely satisfied with your order they will refund the purchase price upon receipt of the return shipment.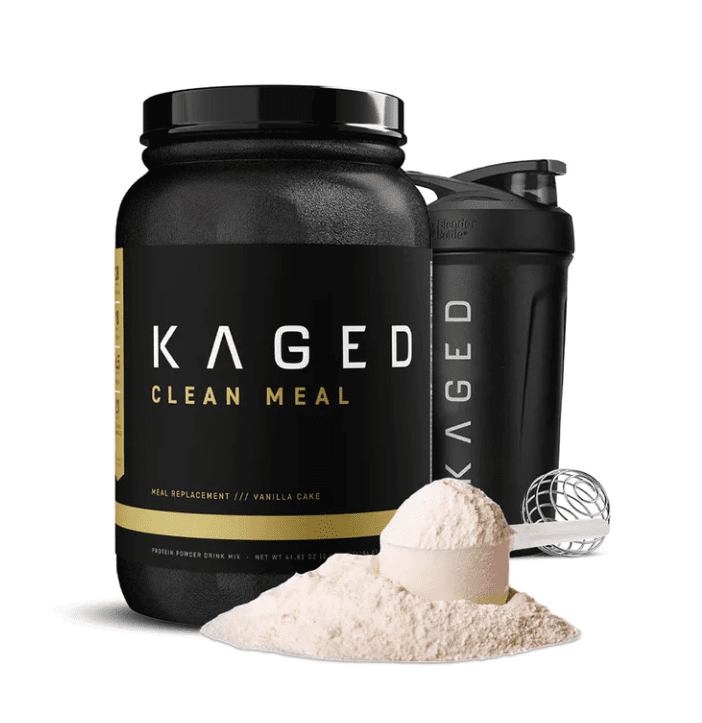 ---
Verdict – Kaged Clean Meal Review, Good but Could Be Better
If I'm honest, I'm always a bit leery of these fitness companies, and their products. They pump out so many greens, and gainers, and powders….it just feels like quantity over quality sometimes.
However, that is not what Clean Meal seems to be. It's polished product. First, them getting it to me literally overnight was godlike. To offer overnight shipping on low point of entry like $80, without having a crazy expensive product is good form.
As for the product itself, I thought it was pretty solid overall, with some glaring flaws. Snickerdoodle again, was very mild, and I'd likely not get that flavor again. On the flipside, chocolate peanut butter was what I had been looking and they nailed it where other companies never got it right.
Its not carb heavy, or a ton of calories and the amount of protein you get per serving is above average. I can see myself ordering this again.
However, I would not take it as a daily meal replacement shake, since Kaged Clean Meal has glaring nutritional flaws. The most important one is the lack of omega-3 fatty acids, an essential fat that we lack in our diets. The overall composition of fats is too skewed to saturated fats, and inclusion of unsaturated fats would be good.
When comparing to the best meal replacement shakes, it also offers less nutrients, and it's a slightly less healthy alternative.
Besides, if you are looking for a vegan meal replacement shake Kaged Clean Meal won't be it.
Bottom Line: Kaged Clean Meal is a quick shipping, good tasting, high protein product worthy of a try, but I would not recommend it as a daily option.