What has set us apart from other species? The way we Evolve! Jokes aside, in this Evolve review, I will be looking at the popular protein shake widely available in the US
This is another contender in the plant-based protein space which is getting really crowded, as for late. In this case, Evolve's purpose is to provide a vegan protein line that is sustainable and focused for those that love the outdoors.
Looking at the numbers, Evolve shakes are 140 calories per serving, and contain 20g of protein, 17g of carbs and 2.5g of fat. Also of note, Evolve boasts 10g of fiber, and only 4g of sugar. Not bad.
However, let's see how it measures up in this Evolve review and whether it's worth your money.
Spoiler, this is not a brand or a product we would recommend, and if you are looking for good vegan protein powders, check my favorites here.

---
Evolve at a Glance
Flavours: Double Chocolate, Vanilla Bean, Cafe Mocha, Berry Medley and Chocolate Caramel.
---
Opinion
As mentioned above, this is a fiber infused protein shake. There has been a lot of care taken to keep this shake as clean as possible. As such, there are no artificial colors, flavors or sweeteners. Evolve is also certified as vegan, and has earned the certification of being non-GMO.
The brand places a huge emphasis on it's love of outdoors theme. They have gone so far as to partner with the National Park Foundation, which works to ensure that everyone has access to clean outdoor spaces like parks, trails and reserves. All of Evolve's branding is licensed from the NPF.
Let's see if this focus can set it apart from the other dozen or so plant protein drinks that share shelf space with Evolve.
What We Like
1. Many flavors. Five to choose from.
2. Easy to find. Sold at many local stores
3. TetraPaks. Easy to recycle. No issue with certain plastic types.
What We Dislike
1. Not very tasty. Not much else to add here. Among the worst plant-based proteins we've tried here.
2. Thin consistency. You could take a swim in this thin shake.
3. Not even a good snack. You'll remain hungry.
4. Natural Flavors. Not a fan when this "catch all" is used an ingredient.
Nutritional Breakdown
As mentioned above, Evolve is a plant-based protein shake. It has not artificial in flavors, comes without artificial sweeteners, and it has no GMO ingredients.
You can see Evolve in a nutshell below.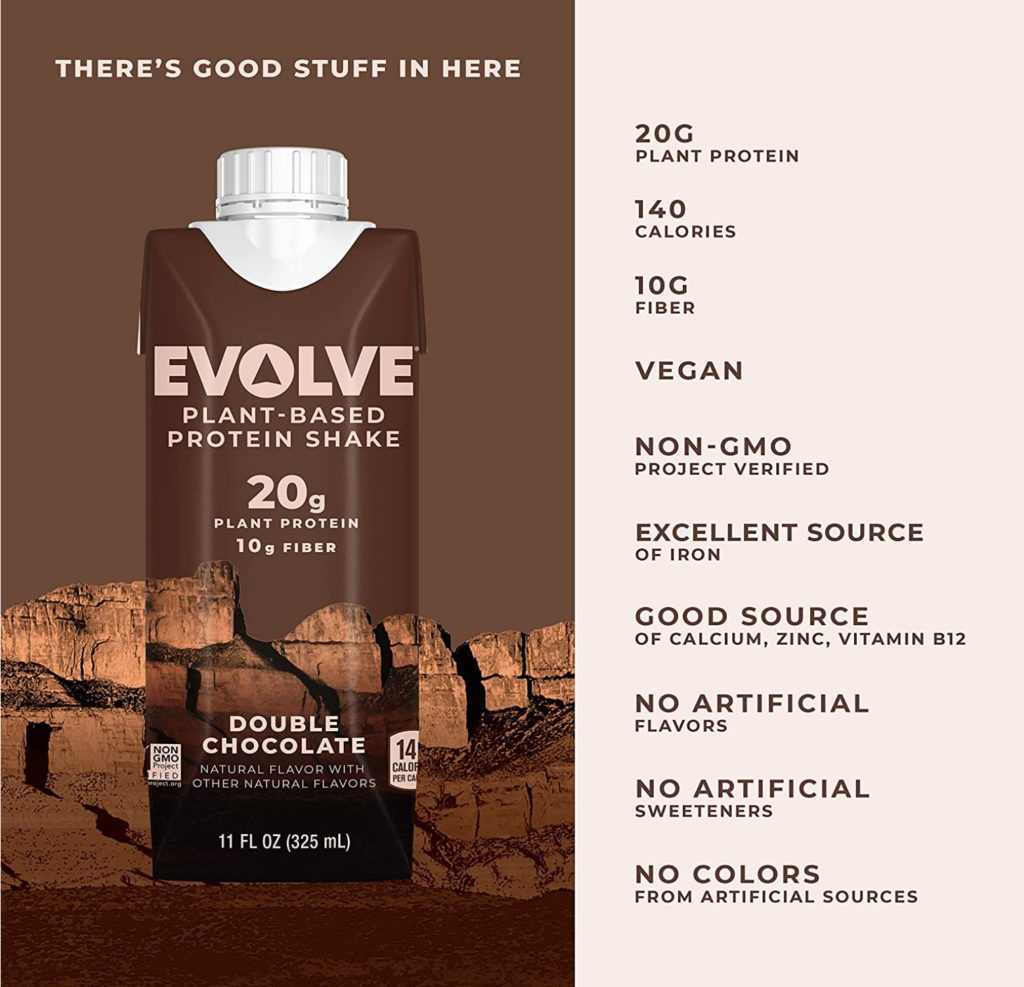 Evolve Nutrition Overview
| | |
| --- | --- |
| Kcal/meal | 140 |
| Macros (C/P/F) | 27/57/16 |
| Vegan | Yes |
| Keto | No |
| Features | Gluten Free, Nut Free, Soy Free, Dairy Free |
| Non-GMO | Yes |
| Organic | No |
| Includes Probiotics | No |
| Artificial Sweeteners | No |
| Synthetic Additives | No |
| Contains All Micronutrients | No |
| Controversial Ingredients | None |
Double Chocolate: Water, Pea Protein Isolate, Soluble Corn Fiber, Contains Less Than 2% of Cane Sugar, Natural Flavor, Tricalcium Phosphate, Potassium Chloride, Gellan Gum, Purified Stevia Leaf Extract, Cyanocobalamin.
Carbohydrates
Based on 140kcal serving:
Total Carbs: 17g, 6% of DV.
Net Carbs: 7g, (Total Carbs – Dietary Fiber – Non-digestible Carbs)
Sugars: 4g.
Fiber: 10g, 37% of DV.
Evolve has only 7g of net carbs. Evolve should fit well into any low carb diet with 10g of fiber from soluble corn fiber.
As far as sweetners go, you can rest easy knowing there are no artificial sweeteners included, and overall sugar is very low. Cane sugar and stevia are responsible for the sweetness.
Overall, it's not a great source of carbs, but it's what you could expect from a protein shake.
Protein
Per 140kcal serving:
Total Protein: 20g, 26% of DV.
Source: Pea protein
Another pea protein product. Pea protein has been the belle of the ball due to its sustainable nature, and low environmental impact. Peas provide lots of protein, as well as calcium and iron. It is also one of the best plant-protein sources available, behind of soy protein and comparable to whey.
Most importantly…..products like Evolve that use pea protein, don't actually taste like peas (thank god).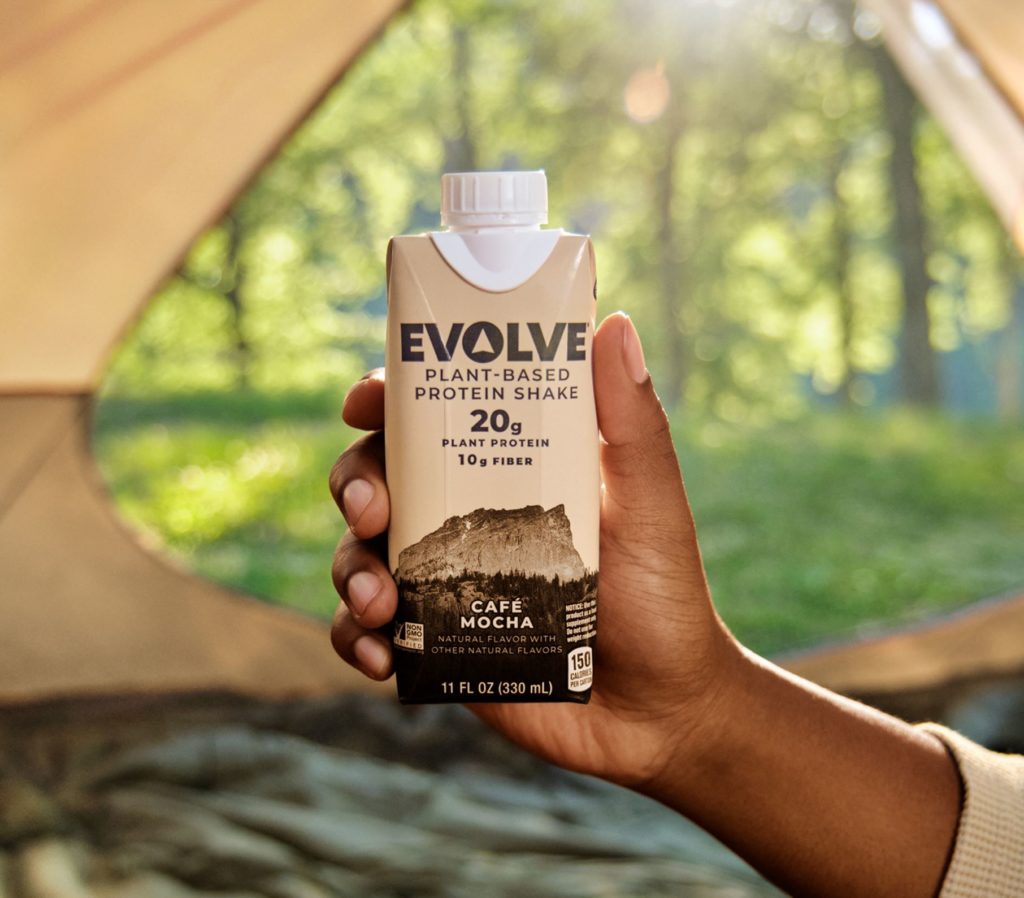 Fats
Per 140kcal serving:
Total Fats: 2.5g, 3% of DV.
Saturated Fats: .5g, 3% of DV.
MCT: ?
This is virtually a fat free food. As such, there will be no real nutrients coming from fat. Personally, I do not mind the fat content being low in protein shakes, despite the fact that there are some claims of synergistical effects. This is, having fats together with protein might help absorption.
However, if you are intending to use Evolve shakes as a meal, you are better of with a product like Lyfefuel, which adds essential omega-3 fatty acids.
Micronutrients
Being protein focused, there aren't a ton of micronutrients present. You can count on a few such as iron, calcium, B12 & zinc.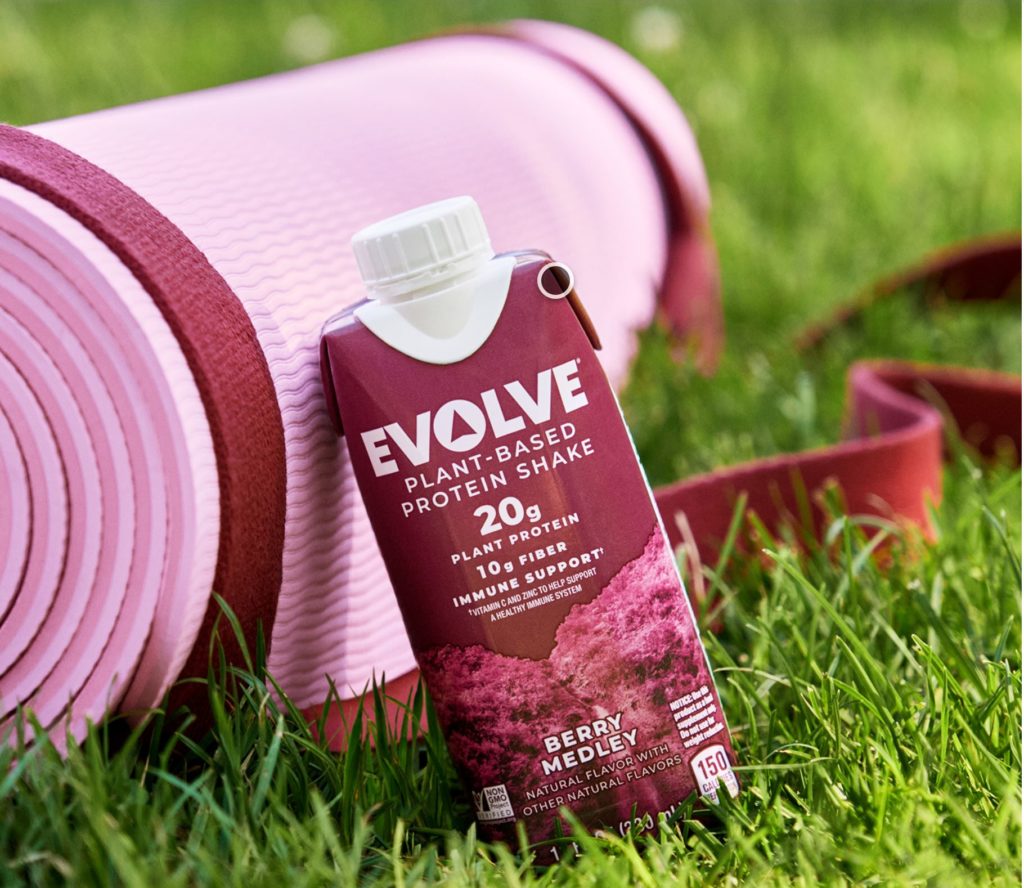 Allergens
There are no allergens in Evolve.
Taste Test
One thing I expected in this Evolve review was the taste to be good. Protein shakes do or die by their taste, as the quality tends to be really high across the board.
Furthermore, long are gone the days that vegan protein shakes tasted awful. In fact, most are pretty amazing right now.
Consequently, it was a huge disappointment to discover that Evolve protein shakes are flavorless. Stick to something like OWYN.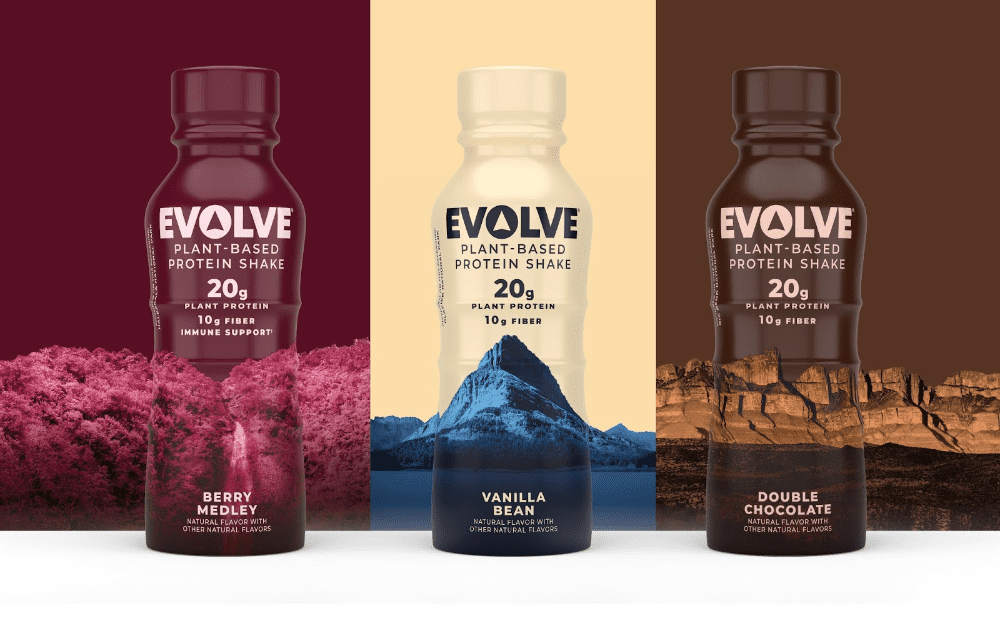 Best flavour
Double Chocolate…I guess
Taste
What taste!?!?!?
Texture
Thin, Watery
Satiety
Only like an hour
Easy to Clean
N/A
After
Thoughts
One of my most challenging reviews. Really disappointing, and nothing positive to say about these shakes.
EVOLVE Shakes Taste Review
We have three of the five flavors offered. Berry seems hard to find, and Caramel wasn't in stock.
Cafe Mocha
Smells very sterile, could just be the lining of the container. I've encountered other drinks in this packaging with a similar smell. First sip doesn't taste like chocolate or coffee at all. In fact, it doesn't really taste like anything. This has to be one of the blandest drinks I've had. I honestly didn't even want to finish it.
Vanilla Bean
I am not looking forward to this one. If Mocha was virtually tasteless, I'm sure this will be too.
Bingo! Suspicions confirmed….awful! Nothing good to say about this at all.
Double Chocolate
Sigh, the things I do for money. This one did have a bit of flavor, but much of the same with the scentless, watery, bland ass shake. These all equal a hard pass for me.
Summary
Bottled water has more flavor than this mess! Literally none of them were good. We only have 3 of the 5 flavors, and I have reason to think that Berry or Chocolate Caramel would be any better.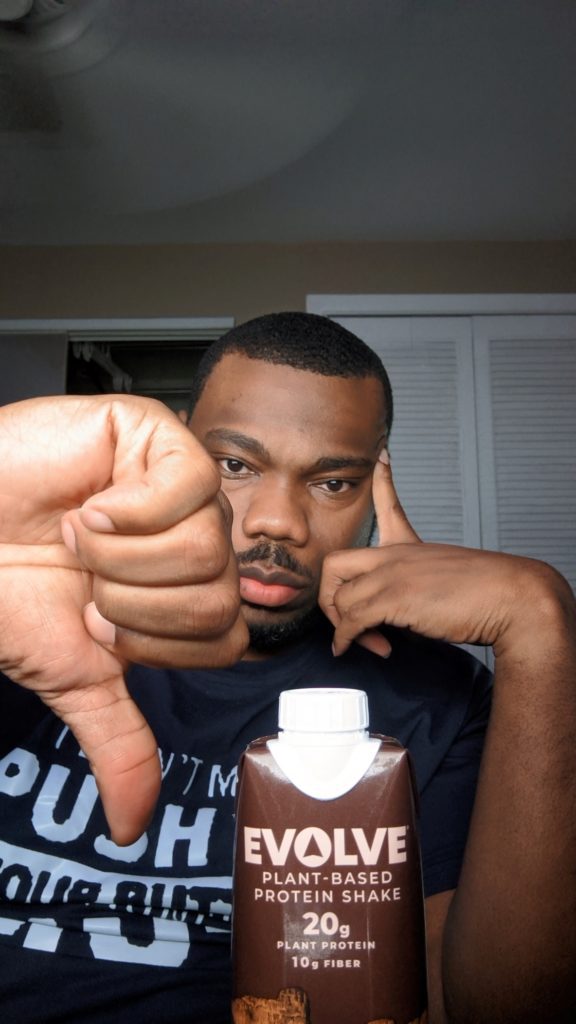 The Evolution of Evolve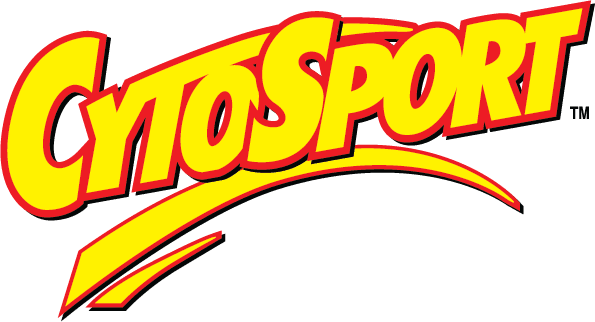 CytoSport is a manufacturer of sports-oriented nutritional products and supplements based in Benicia, California. CytoSport was founded in 1998 by the father/son team of Greg and Mike Pickett. 
Since then, the leading sports nutrition company and maker of premium protein products, launched the EVOLVE brand. This was the company's first plant-based and vegan protein line.
Like mentioned previously, all EVOLVE products are free of dairy, soy, gluten and artificial flavors, and are made with non-GMO ingredients.
It's built on the foundation that simple is better, delicious is best.

The irony is not lost on me
Besides, sustainability is an important piece of the EVOLVE brand story. Compared to many protein options, pea protein can be more sustainable, can use fewer resources and can require significantly less fertilizer.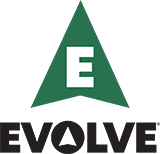 CytoSport was acquired by Hormel Foods in 2014, then recently sold to PepsiCo in 2019, who currently still owns the brand.
Pricing, Shipping & Other Products
Evolve is sold locally in many areas, and their webpage provides a store locator to pinpoint where to purchase near you.
However, the product is not sold via their webpage and instead, it can be found online at third party retailers such as Amazon, Walmart & Target.
Since Evolve is not actually sold directly to consumers, there are no bulk or subscription options outside of any offered by other retailers. Furthermore, shipping will be determined by the third-party retailers, as well.
This is another area where I tend to prefer dealing with the brand directly. In my experience, it offers you a better customer experience. You can avoid third party charges, enjoy good discounts, and directly contact the brand in case any issue arises.
On another note, Evolve also sells bottles, protein powder mixes in multiple sizes, as well as bars.
Evolve vs. Other Plant Protein
Battle Royale time! I've put Evolve against other plant based protein shakes that I've personally tested.
OWYN is an ingredient conscience product, that seeks to create clean, allergy free protein shake that everyone can have. You can find our review of their meal replacement shakes (recently rebranded as "weight management shakes") here.
Another product that compares favorably, are Rumble Supershakes. Straight out of Canada, these protein shakes offer plant and whey options.
Head to Head
Category
Evolve
OWYN
Rumble Supershake
serving price
$2.50
(USD)
$2.50
(USD)
$4.58
(USD)
kcal/serving
140
170
220
Volume
330ml
330ml
355ml
Packaging
TetraPak/Bottle
TetraPak/
Bottle
Bottle
Flavors
5
6
5
Protein (g)
20
20
16
Sugar (g)
4
4
5
Fiber (g)
10
5
5
Fats (g)
2.5
7
12
Carbs (g)
17
8
12
Vegan
Y
Y
Y
Certified
Organic
N
N
N
Micronutrient
5
3
5
Artificial Sweeteners
N
N
N
Synthetic Additives
N
N
N
GMO?
N
N
N
Protein Source
Pea
Pea &
Pumpkin
Pea or Whey
Availability
US
US
CAN
Other Products
Powder, Bars
Powder, Meal Replacement, High Protein, Waffle Mix
None
Evolve vs. OWYN
Honestly, the OWYN shake is much better. Its more filling, better tasting and has a thick pleasant consistency.
OWYN also offers high protein shakes, that offer all of the same non-allergen goodness, but with 35g of protein!
Evolve didnt have much positive to offer in this comparison, unless high fiber is your thing.
Evolve vs. Rumble
Evolve actually has some things going for it up against Rumble.
While the plant based Rumble shakes were tasty, the consistency had much to be desired. It was gritty, whereas Evolve is smooth, albeit too watery for my liking.
Rumble also did well as far knocking back hunger, but in Evolve's defense, their product is more like a healthy snack than something that is a stand in for a meal.
Evolve FAQ

Are these products made in the US?
Yes. The product as well as the containers are produced only in the US.


Is Evolve gluten free?
While we don't make a gluten-free label claim, none of the ingredients in Evolve are made from grains or flours that have been linked to malabsorption syndrome associated with gluten sensitivity. 


Why use soluble corn fiber?
It was selected it because it upholds our product guardrails of Non-GMO and Vegan.



---
Verdict – Evolve Review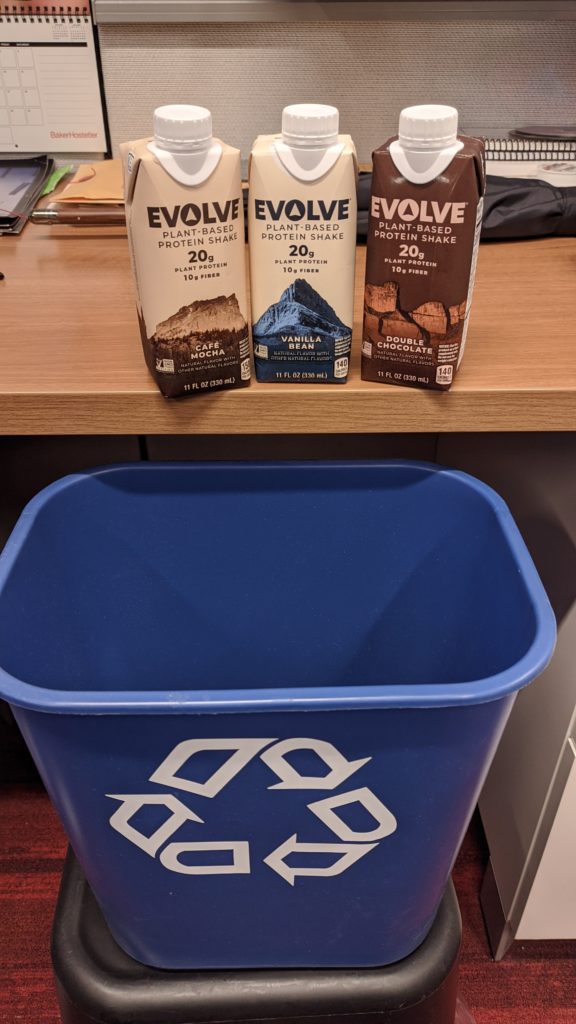 I am not even sure where to start with this Evolve review conclusion. In short, it has been a real disappointment, despite having a truly promising premise.
On one hand, it's good that they are manufacturing a product without many unneeded ingredients. Clean labeling is quickly becoming a must have for products to survive in these spaces. However, the product has to still be decent, which this is not.
During the past years, I've reviewed many shakes, powders and RTDs from all over the world. I do not expect to like every flavor of every product…There will be some misses sometimes, but this was an unprecedented disaster. I can't see how anyone can drink these; they were bad….ALL OF THEM! Maybe the powders are better, but these are most certainly a fail.
If this were a smaller company, and not Pepsi, there is no way these would get any shelf real estate, because frankly,…they don't deserve any. If they would lean harder into formulation (lower the fiber, improve taste/texture), and less into fancy branding and useless licensing agreements, they would have done better here.
Bottom Line: Evolve/Pepsi….DO BETTER! But until they do, there are far better products (like OWYN) you can spend $10 on.
Evolve Protein Shake
From $2.5/140kcal